---
I have more than 9 favorite investing quotes of all time. There are at least fifty quotes on investing I could read over and over, on a daily basis, and still learn from them each time I read them.
Successful investing is one of the most difficult and challenging professions there is. Throughout history, the best investors seem to enjoy a capacity for memorable quotes that stand the test of time.
The ability to clearly communicate their experience has left us with much wisdom and countless quotes to reflect on. It's one of the great contributions these investing masters have passed on to future generations and the individual investor.
There are many to choose from, but I've managed to narrow down a list of my 9 favorite investing quotes of all time.
John Templeton
"If you want to have a better performance than the crowd, you must do things differently from the crowd."
"Bull markets are born in pessimism, grow on skepticism, mature on optimism and die on euphoria. The time of maximum pessimism is the best time to buy, and the time of maximum optimism is the best time to sell."
John Templeton was one of the greatest investors and fund managers ever. He created the Templeton Growth Fund in 1954 and was considered a great stock picker.
During the depression of the 1930s, he purchased 100 shares of every stock trading for less than $1 on the New York Stock Exchange.
Mutual Fund Pioneer
He eventually became a billionaire by pioneering global mutual funds, which helped investors diversify. Templeton was known as a humble man and credited most of his success to remaining frugal even after enormous financial gain.
By the end of his life, Sir John Templeton had given away over $1 billion of his wealth to various charities.
His investing style was known for avoiding the herd and selling shares when prices rose too quickly. Even in his later years, he was able to profit from shorting the dot com bubble of the late 1990s.
A few years later, he cautioned the housing market was overheating and warned of a crash in the economy. Templeton was one of the great contrarians of all time and helped many people avoid enormous mistakes with their money.
Jim Rogers
"Those who can not adjust to change will be swept aside by it. Those who recognize change and react accordingly will benefit."
"There is nothing better than having to struggle and make your own way."
Jim Rogers is one of the most interesting characters in the investing world over the last five decades. In 1970, Rogers was hired at investment bank Arnhold and S. Bleichroder where he worked with George Soros.
Jim Rogers, Soros, and the Quantum Fund
Soon after meeting Soros, they both set off on their own and founded the Quantum Fund. Huge success during the next ten years returned over 4,200% from the fund, and Rogers made a fortune.
Since his Quantum Fund days, Rogers has been busy doing a variety of activities, including traveling over 100,000 miles around the world on a motorcycle.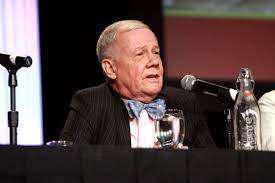 Ten years after the motorcycle trip, he went around the world a second time in a custom-made Mercedes with his wife. He wrote one of his best-selling books, Adventure Capitalist, after the adventure.
The Adventure Capitalist
Rogers has become a success by thinking differently and anticipating change. His quote about there being nothing better than to struggle and making your own way is pretty amazing.
Most people want the opposite, where comfort and an easy life are desired. Rogers confirms that satisfaction from hard work and eventual success is the best reward you can seek.
Warren Buffett
"It takes 20 years to build a reputation and five minutes to ruin it. If you think about that, you'll do things differently."
"Price is what you pay; value is what you get."
Currently, one of the wealthiest people on earth, Warren Buffett of Berkshire Hathaway understands business at a level not many others do.
Another investing legend taught him, Benjamin Graham, to look at stocks as businesses and use market fluctuations to your advantage. To seek a margin of safety by not overpaying for investments is fundamental to Buffett's success.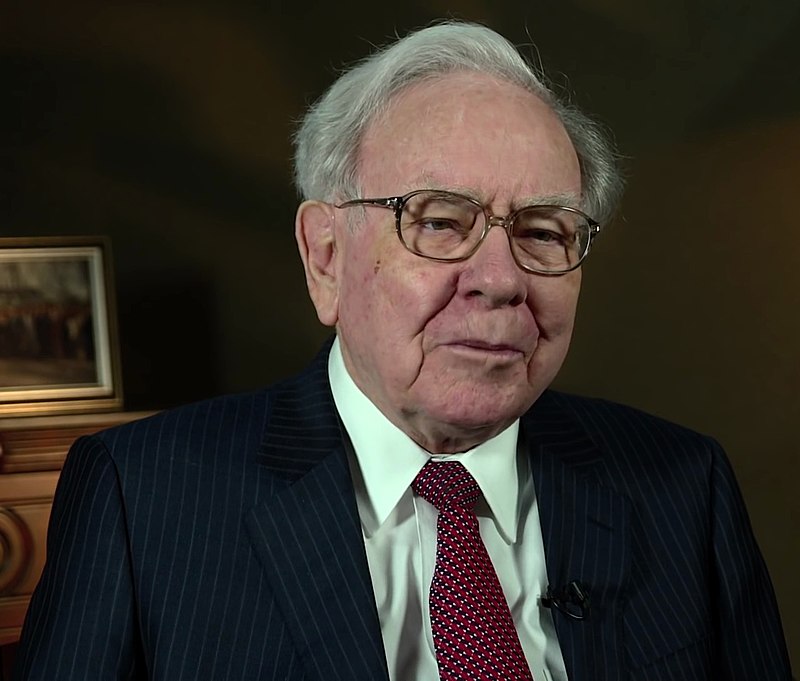 Trust, Reputation, and Long Term Thinking
Buffett also understood the role of trust and reputation in business. The opportunities he's encountered over his career by having a solid reputation are numerous.
By focusing on the long term, he's been able to not only make reliable judgments about investing but also show his strength in character. He's encouraged people to focus on making thoughtful decisions and treat others with respect.
Many people are familiar with Warren Buffett and the hundreds of investing quotes attributed to the great investor.
I would not dare exclude Warren from a list of the greatest investing quotes as he is arguably the greatest investing quote machine ever. In the world of investing, it's wise to know Buffett's words.
Peter Lynch
"The trick is not to learn to trust your gut feelings, but rather to discipline yourself to ignore them. Stand by your stocks as long as the fundamental story of the company hasn't changed."
"The secret of his success is that he never went to business school. Imagine all the lessons he never had to unlearn."
Peter Lynch was hired as an intern at Fidelity Investments in 1966. He'd been caddying for Fidelity president D. George Sullivan at Brae Burn Country Club in Newton, Massachusetts.
Lynch and the Magellan Fund
11 years later, Lynch was named head of the obscure Magellan Fund. At the time he took control of the fund, it had $18 million in assets.
Over the next 13 years, Lynch would grow the fund to more than $14 billion, with an average annual return of 29%.
One of Peter's first big wins as an investor was Flying Tiger, an air freight company.
Gains in this stock helped him pay for graduate school, where in 1968, he earned a master's in business administration from the Wharton School of Business at the University of Pennsylvania.
He's also a bestselling author with his popular investing books 'One Up on Wall Street,' and 'Beating the Street'.
Benjamin Graham
"The intelligent investor is a realist who sells to optimists and buys from pessimists."
The "father of value investing" had many great investing quotes in his day. Benjamin Graham was a professor, economist, and investor who stressed investor psychology, a margin of safety, and a buy and hold strategy.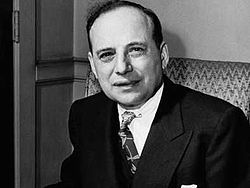 He understood investing for the long term cured many psychological investor issues. He also preached the ability to resist going along with the crowd.
Graham's Security Analysis
Graham's first book was published in 1934 titled, 'Security Analysis.' Later he would publish another book, 'The Intelligent Investor,' which student Warren Buffett would label, "the best book about investing ever written."
He stressed the idea of buying stocks as a way to invest and partner in businesses and having part ownership in companies. With this mindset, he believed you could avoid concerning yourself with the daily fluctuations of stock prices and sometimes erratic behavior of wall street.
Mr. Market
Graham talked about 'Mr. Market', and how an investment is most successful when it is businesslike rather than based on speculation.
He believed investors are neither right nor wrong because the crowd agrees or disagrees but because the analysis is correct.
He was also outspoken about irregular accounting financial reporting, which made it challenging to analyze particular securities.
One of the most read investors, the "father of value investing," has at least 9 favorite investing quotes of all time attributed to his name alone.
The common theme with Graham and most other world-class investors is the ability to separate yourself from the trends and act without emotion.
I love the Graham quote highlighted above because it encourages neither optimism nor pessimism to find success.
Paul Clitheroe
"There are plenty of ways to get ahead. The first is so basic I'm almost embarrassed to say it: spend less than you earn"
Paul Clitheroe is an advocate for financial education and literacy. He's been a financial analyst, adviser, publisher, and media personality for many years.
His quote above is mostly personal finance advice, but I think it's a great reminder in investing as well.
When businesses do not operate with financial discipline, there's usually trouble ahead. Famous investors throughout history have made fortunes finding companies who did not take Clitheroe's quote seriously.
Spend Less Than You Earn
When I think about the basic rule of finance for anything, it really comes down to this quote. "Spend less than you earn," applies to every person and business throughout history. Even billionaires have a budget that must be managed, or financial ruin will catch up with them.
Whether it's Benjamin Graham, Warren Buffett or Peter Lynch, professional investors are responsible for researching and detecting companies who fail to manage their balance sheets.
This quote by Paul Clitheroe reminds all of us to be diligent managers of our income and expenses, regardless of the number of zero's in the amounts.
Howard Marks
"I like to say, "Experience is what you got when you didn't get what you wanted."
Howard Marks is not only a legendary investor but also one of the best communicators of investing. For decades Marks has written books and shareholder letters containing an absolute goldmine in life lessons and investing wisdom.
After working for a few investment banks, Marks set off on his own to start Oaktree Capital in 1995. His net worth of almost $2 billion was made, mostly focusing on high-yield bonds, distressed debt, and private equity.
Oaktree Capital
He scored a massive payday during the 2008 financial crisis when he put to work billions of dollars buying debt as the market plummeted and eventually recovered.
Marks continues to write regularly with his "memos to Oaktree clients," where he covers a variety of topics.
Much of his writing is spent attempting to identify what phase is currently underway in the economic cycle. He also is known to include personal lessons he's picked up throughout his career. A list of 9 favorite investing quotes of all time would not be complete without Howard Marks.
One of the things I've noticed about Marks is his ability to discuss his failures along with his successes, something not many investors feel comfortable doing.
Sharing Lessons Learned
He appreciates his losses as they have led to lessons learned, which he has carried forward and benefited from.
Maybe the best way great investors learn from their past mistakes is to write about them, something Howard has practiced for decades.
In recent years, Marks has been extremely generous sharing his thoughts on markets and life.
He's also written a book filled with life lessons and investment quotes which I highly recommend titled, "The Most Important Thing," Uncommon Sense for the Thoughtful Investor.
Benjamin Franklin
"An investment in knowledge pays the best interest."
One of the most fascinating characters in history also has a list of the greatest quotes attributed to his name.
His titles include polymath, Founding Fathers of the United States, inventor, diplomat, scientist, and humorist, to name just a few.
He became a newspaper editor and printer at the young age of 23 and began to spearhead many of the unpopular laws from the Parliament of Great Britain.
He became wealthy by publishing the Pennsylvania Gazette and Poor Richard's Almanac, which he penned under the pseudonym "Richard Saunders". I can only imagine Ben Franklin in the current social media environment, he would be a rockstar.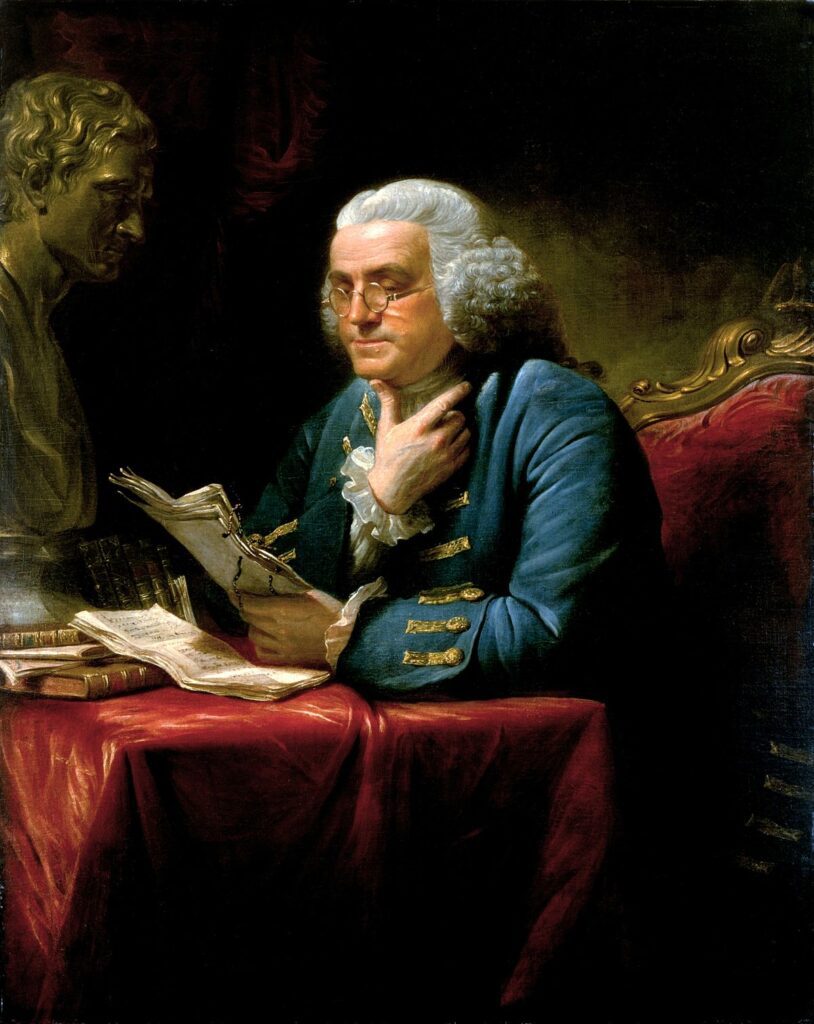 Franklin began exploring the use of electricity in 1746 after attending lectures on the topic. He studied the concept of positive and negative charges, which led to something he called an "electric battery."
He studied many other topics throughout his life, such as studies in population growth, Atlantic Ocean currents, and the wave theory of light.
The Constant Student
The concept of cooling in refrigeration, meteorology, and traction kiting were other topics he was known for indulging in.
Not only is he included in the list of 9 favorite investing quotes of all time, but he could have his own list of one hundred great quotes.
After his amazing life full of critical thinking, leadership, invention, and curious investigations, it's evident he believed an investment in knowledge was truly most valuable.
Mark Twain
"There are two times in a man's life when he should not speculate: when he can't afford it and when he can."
Mark Twain had a wonderful life full of achievement and success. He also had failures and setbacks, which are well documented.
He earned large sums of money from his lectures and writings but he wasn't known to make good investing decisions. Many of his ventures lost a great deal of his personal capital.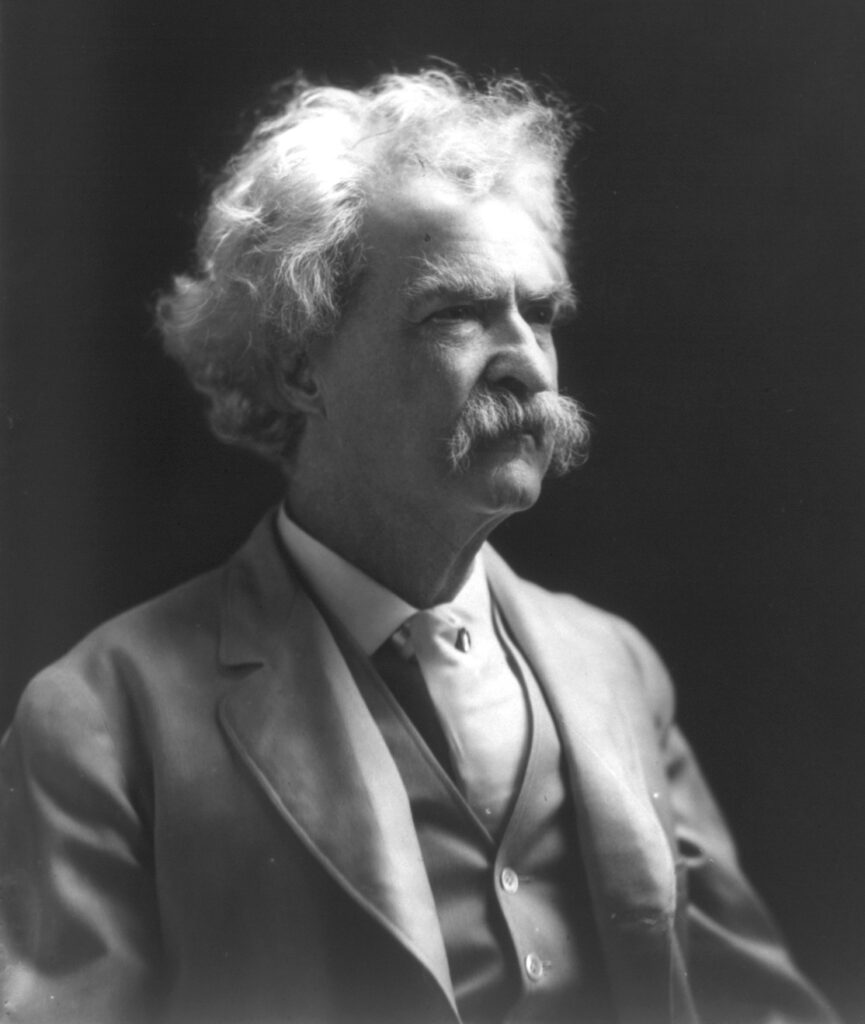 Twain filed for bankruptcy but eventually bounced back and paid all his creditors in full even though his bankruptcy didn't require he paid back his debts.
Investing Failures
He invested and lost money in a publishing house, Charles L. Webster and Company when a biography of Pope Leo XIII sold fewer than 200 copies.
A new invention caught the eye of Twain called the Paige typesetting machine. After $300,000 over 14 years, the overly complicated machine was rendered obsolete.
Not only lose a lot of money with his investment all but gone, but a substantial portion of his wife's inheritance was also lost.
Some of his most significant contributions have been simplifying some of life's most complicating challenges through simple and clear writing.
He was considered the "greatest humorist this country has ever produced." William Faulkner called him "the father of American literature."
---
Investing Legends
From Mark Twain to Benjamin Graham, Warren Buffett to Jim Rogers, these legendary investors had a knack for making big decisions when the stakes were highest.
It's important to research and acknowledge the thoughtful advice they have left behind. Hopefully, these 9 favorite investing quotes of all time lead you to many other sources of wisdom.
---
More Favorite Investing Quotes of All Time
"How many millionaires do you know who have become wealthy by investing in savings accounts? I rest my case." – Robert G. Allen
"You don't have to be brilliant, only a little bit wiser than the other guys, on average, for a long, long time." – Charlie Munger
"Don't look for the needle in the haystack. Just buy the haystack!" – John Bogle, on investing in index funds.
"In the long run, it's not just how much money you make that will determine your future prosperity. It's how much of that money you put to work by saving it and investing it." – Peter Lynch
"Faith in the long run is the most powerful force that drives investment decisions." – Peter Bernstein
"The four most dangerous words in investing are, it's different this time." — Sir John Templeton
"It is my conclusion that successful investors must (have) … patience to wait for the right moment, courage to buy or sell when the time arrives, and liquid capital." – Benjamin Roth
"You make most of your money in a bear market, you just don't realize it at the time." – Shelby Cullom Davis
"An important key to investing is to remember that stocks are not a lottery ticket." – Peter Lynch
"Markets can remain irrational longer than you can remain solvent." – John Maynard Keynes
Long Term Thinking
---
"The single greatest edge an investor can have is a long-term orientation." – Seth Klarman
"The investor's chief problem – and even his worst enemy – is likely to be himself." – Benjamin Graham
"In the short run, the market is a voting machine. In the long run, it is a weighing machine." – Benjamin Graham
"The longer the bull market lasts the more severely investors will be affected with amnesia; after five years or so, many people no longer believe that bear markets are possible." – Benjamin Graham
"Invest for the long haul. Don't get too greedy and don't get too scared." – Shelby M.C. Davis
"Wide diversification is only required when investors do not understand what they are doing." – Warren Buffett
"Buying real estate is not only the best way, the quickest way, the safest way, but the only way to become wealthy." – Marshall Field
"All intelligent investing is value investing — acquiring more that you are paying for. You must value the business in order to value the stock." – Charlie Munger
Compound Interest
---
"Compound interest is the eighth wonder of the world. He who understands it, earns it; he who doesn't, pays it." – Albert Einstein
"Waiting helps you as an investor and a lot of people just can't stand to wait. If you didn't get the deferred-gratification gene, you've got to work very hard to overcome that." – Charlie Munger
"Superior investors make more money in good times than they give back in bad times." – Seth Klarman
"In investing, just as in baseball, to put runs on the scoreboard, one must watch the playing field, not the scoreboard." – Warren Buffett
---
READ More about Markets and Investing –
Beyond the Fear and Greed Index
---
"A man's wealth must be determined by the relation of his desires and expenditures to his income." – John D. Rockefeller
"You get recessions, you have stock market declines. If you don't understand that's going to happen, then you're not ready, you won't do well in the markets." – Peter Lynch
"Investing should be more like watching paint dry or watching grass grow. If you want excitement, take $800 and go to Las Vegas." – Paul Samuelson
"A market downturn doesn't bother us. It is an opportunity to increase our ownership of great companies with great management at good prices." – Warren Buffett
"We all hope for capital gains, but the only thing we can really count on is the dividend." – Geraldine Weiss
It's Never Too Late to Start
---
"Wise spending is part of wise investing. And it's never too late to start." – Rhonda Katz
"An investor without investment objectives is like a traveler without a destination." – Ralph Seger
"Based on my own personal experience, both as an investor in recent years and an expert witness in years past, rarely do more than three or four variables really count. Everything else is noise." – Marty Whitman
"Shares are not mere pieces of paper. They represent part ownership of a business. So, when contemplating an investment, think like a prospective owner." – Warren Buffett
"Diversification is a protection against ignorance, it makes very little sense for those who know what they're doing." – Warren Buffett
"All you need for a lifetime of successful investing is a few big winners, and the pluses from those will overwhelm the minuses from the stocks that don't work out." – Peter Lynch
"All there is to investing is picking good stocks at good times and staying with them as long as they remain good companies." – Warren Buffett
"Bottoms in the investment world don't end with four-year lows, they end with 10 or 15-year lows." – Jim Rogers
Don't Forget Rule #1
---
"Our favorite holding period is forever." – Warren Buffett
"The greatest enemy of a good plan is the dream of a perfect plan." Stick to the good plan. Traditional" – John C. Bogle
"Real estate investing, even on a very small scale, remains a tried and true means of building an individual's cash flow and wealth." – Robert T. Kiyosaki
"The number one rule of investment is: Don't Lose. And the second rule of investment is: Don't forget rule No. 1." –Warren Buffett
"The wisest rule in investment is: when others are selling, buy. When others are buying, sell." – Jonathan Sacks
"If you're going to invest in an Internet stock, you must be a long-term investor." – Jeff Bezos
"The two greatest enemies of the equity fund investor are expenses and emotions." – Jack Bogle
---
READ more about hedge fund titans navigating fear and greed in markets –
Inside Renaissance Technologies Medallion Fund
Bridgewater Associates Average Return and the Man Behind the Money
---