---
When I stumbled across an old vintage Rolex watch with a Dominos Pizza logo printed on the face, I was puzzled, confused, and a bit surprised. I dug into the history of the watch and the story behind the Dominos logo, and it made me remember a few things that are easy to forget. Rarity is king in the collecting world. The combination of scarcity, quality, and a good story is tough to beat. And, sometimes great brands exist in the most unlikely places.
An Unlikely Combination
So, to my amazement, the Dominos Rolex was not a hoax. It wasn't created by some nut-job in his basement, inserting a pizza logo on the face of a perfectly good Rolex, just to start controversy. The timepiece was actually sponsored by arguably the most iconic watchmaker of all time, Rolex.
It began as a sales incentive for Dominos pizza franchises who sold a specific dollar amount of pizzas in a given month. They called it the "Rolex Challenge." Giving watches as gifts to their best employees started from the founder of the pizza company. Tom Monaghan gave the watch right off his own wrist to an employee after making a deal with him to beat a specific sales figure.
Dominos awarded employees with the logo Rolex watches beginning in the late 1980s. Over the next fifteen years or so, the best of the best franchise owners and operators would compete for the prize.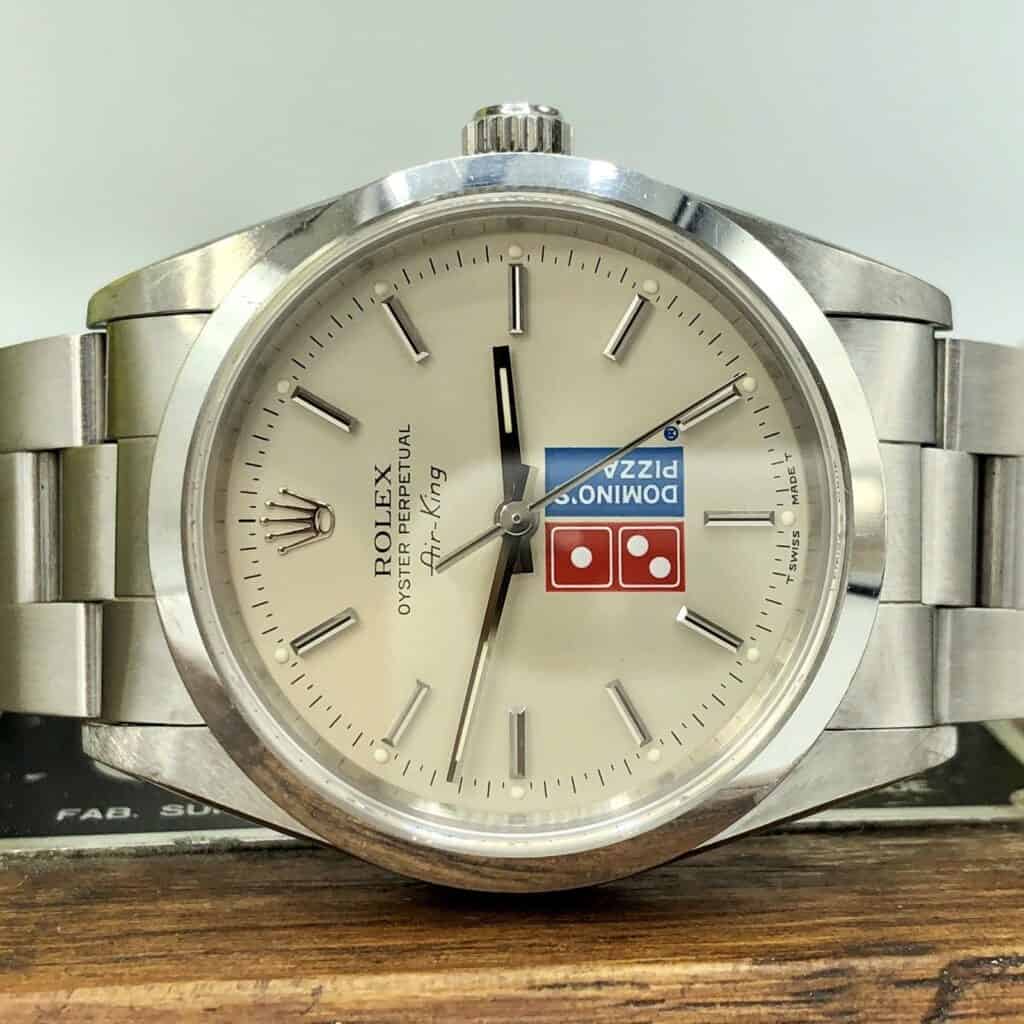 Rarity, Scarcity and Quality
At first glance, you would assume not many people would want to buy a vintage Rolex with a Dominos pizza logo on it. Think about it for a few seconds, and you might reconsider. Dominos officials have said they have no idea how many logo Rolex watches they have given out over the years. The Dominos Rolex Air-King recently sold at a Christie's auction for $5,000. The same Air-King Rolex without the Dominos logo is selling right now for only around $3,000. That's a pretty nice premium the Dominos Rolex is getting at auction.
The facts are that the Dominos Rolex combines several traits you want in a great vintage watch, or any type of collectible or investment, for that matter. The highest quality brand, a limited number of items produced, and a limited number found for sale at any given time. I'm sure most of the Dominos Rolex owners who worked extra hard to achieve their prize are either still proudly wearing them or keeping them in a safe place. It has sentimental value to those owners, and it's not likely they would all decide to sell the watches simultaneously.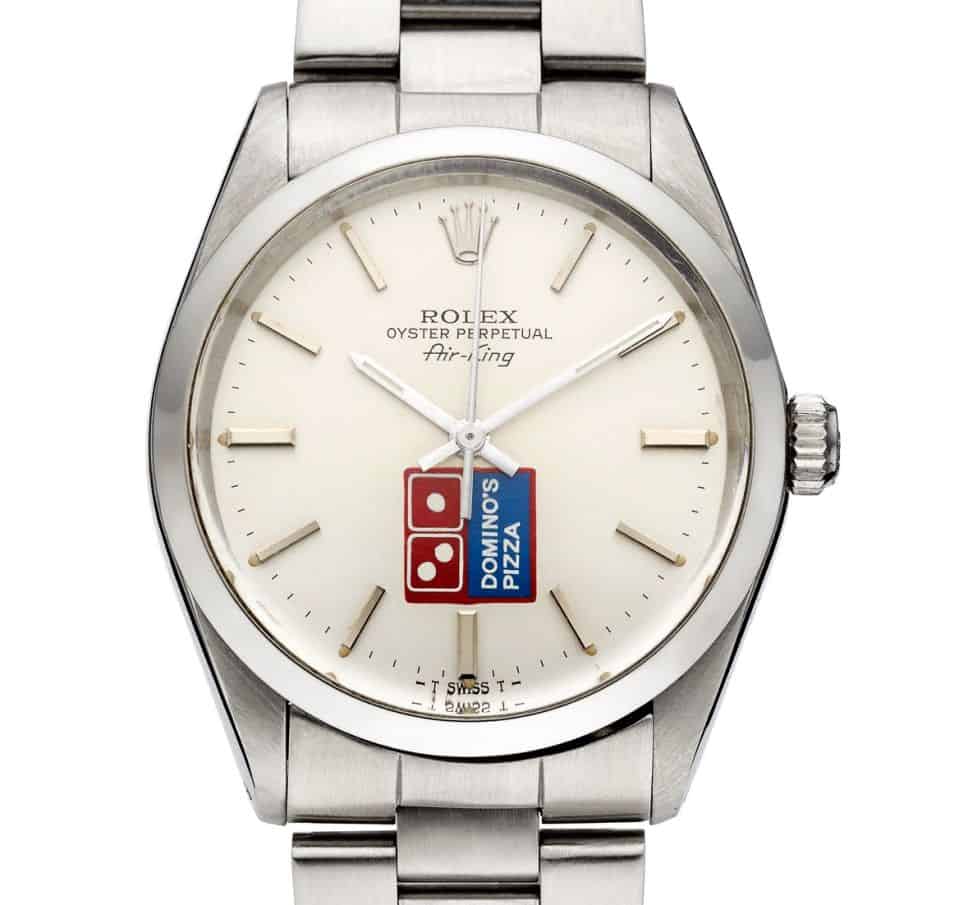 It's All About the Story
It's also a great story. The Dominos Rolex was a reward for hard work. Owners put their own necks on the line to buy a pizza franchise from Dominos. Then operated that franchise location to the best of their ability and produced outstanding results. The restaurant industry is not an easy arena to play in, from what I've heard. They were the best of the best within their company and were rewarded with a special watch.
It's a Dominos story that fits perfectly with the Rolex brand. "Every Rolex Tells a Story" has been the watchmaker's slogan for decades. Rolex founder Hans Wilsdorf believed his watch was "a symbol of achievement, not a symbol of status, and became agitated if it was referred to as such." Wilsdorf was said to price his watches just out of the reach of the middle-class. The reason being that, "to earn one, they would have to contribute a bit more, work a little harder, and reach a bit farther. He wanted Rolex to be a sign of a major achievement in its wearer's life."
Dominos Rolex, Two Incredibly Powerful Brands
Rolex is one of the most prestigious and valuable brands in the world. To imagine they would agree to build a watch with just any old pizza joint's logo on the face would not make much sense. We know the story of Rolex, but not many people understand the story of Dominos Pizza. Although you may consider them to be the exact opposite of a brand such as Rolex, I have an alternative view for you to consider. Maybe the pizza is considered "cheap," but many people have no idea the company is one of the most successful businesses in the world.
Brothers Tom and Jim Monaghan founded the pizza restaurant in 1960 and have built the second biggest pizza chain in the world. In his book, 'Pizza Tiger,' Tom details how he went from one location to thousands of franchises over the last few decades, creating a business valued at over $16 Billion.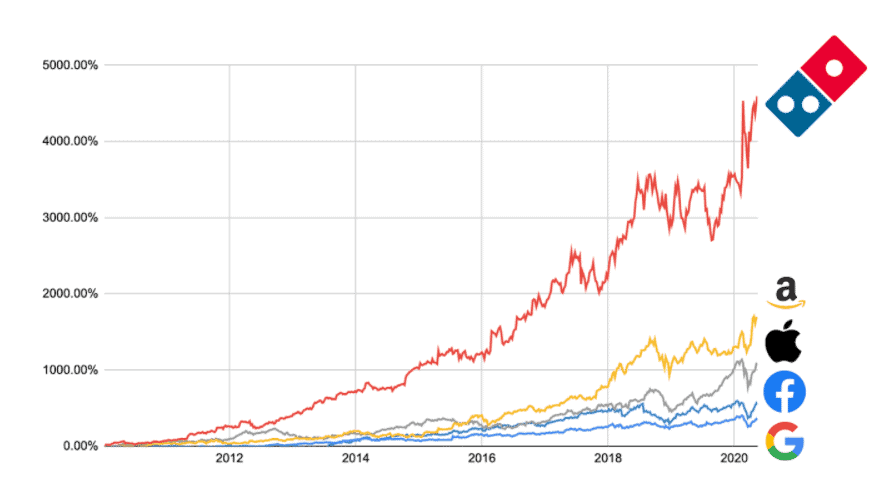 After learning a little more about the Dominos watch, I'm thinking about bidding on one if there's another offering soon. That must have been one fantastic sales pitch to Rolex by the Dominos management, asking them to help create the "Rolex Challenge" for their restaurant operators. After reading more about Dominos founder Tom Monaghan, hell, I might just purchase a Dominos franchise for myself and try to earn a watch of my own.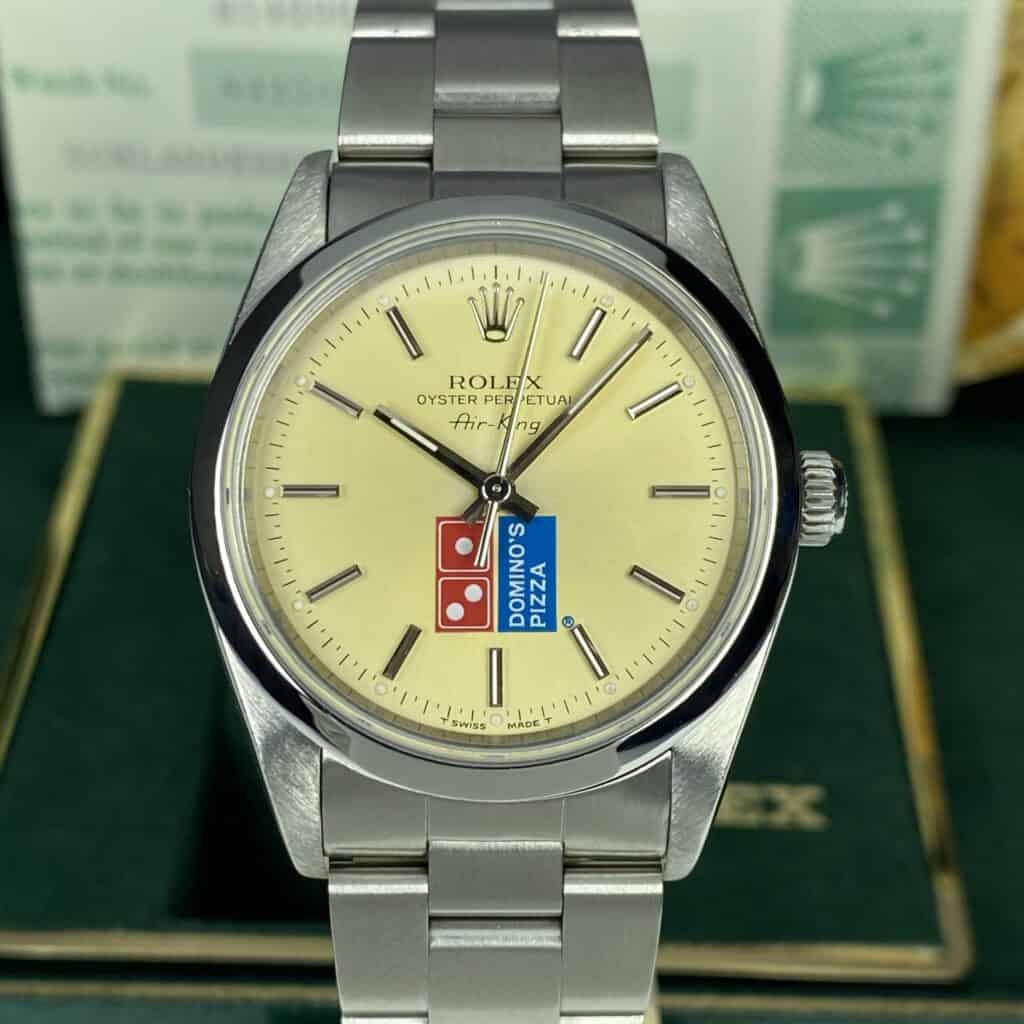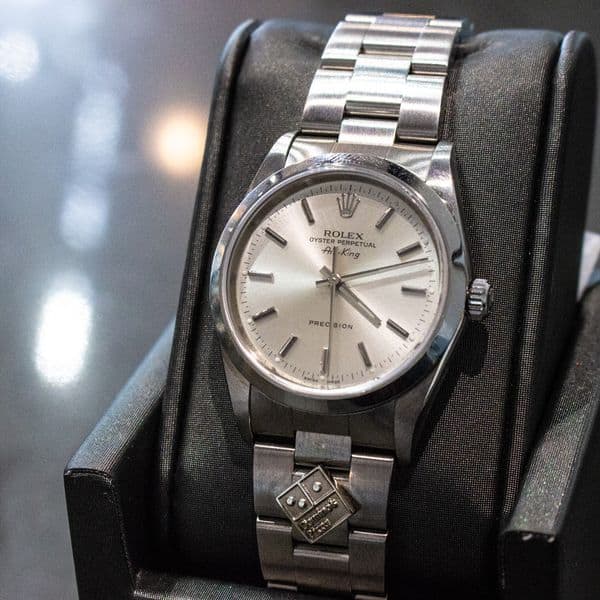 ---