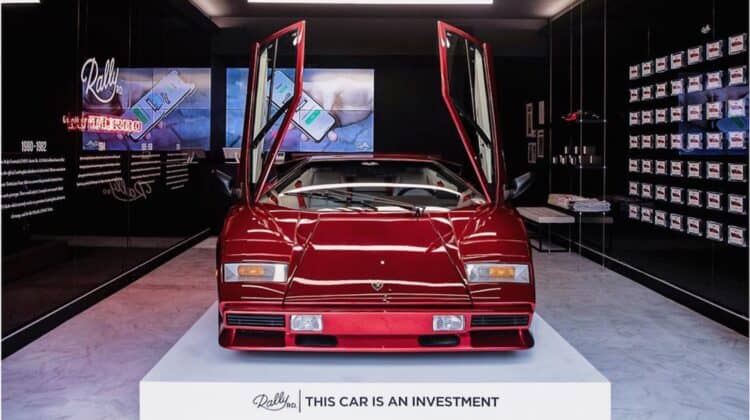 ---
'The investments of the rich, now available to all, on Rally Rd. A platform where blue-chip collector cars are turned into stocks.'
Rally Rd. is one of the coolest ideas I've seen in a long time. Not only is it a cool idea but it's a completely built-out working app you can use right now. The app has been selling shares in collector cars for over a year now and it's incredibly fun, simple to use and has the potential to return a profit on your investment over time. Once thought only a dream for many, now anyone can invest in collector cars with Rally Road.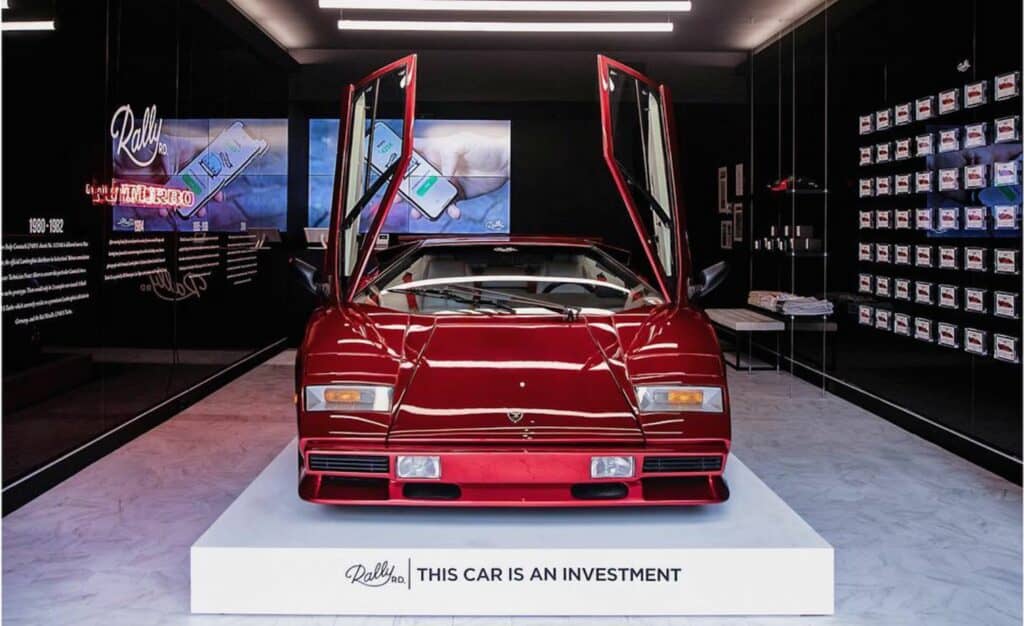 Rally Road is bringing the opportunity to invest in blue-chip collector cars for as little as $20. You can invest in each car the same way you can invest in a publicly traded company by purchasing shares of stock on Wall Street. Depending on the overall value of the car and the number of shares offered a price per share is determined. An initial offering is held at a scheduled date and time where anyone is able to purchase as little as one single share in the car until the offering is 100% funded.
This can take as little as 10 minutes time to a number of days depending on the overall interest in each car. New cars are added frequently and existing cars are open to 'trading windows' where existing shareholders can sell shares to new buyers and at a new price. The new price is either higher or lower than the initial offering price depending on supply and demand at that particular moment in time.
The mission of Rally Rd. is to democratize alternative investments such as collector cars by providing access, liquidity and transparency to these markets that have traditionally been only available to a small group of wealthy people. The access is provided by lowering the cost – and in the case of collector cars they have lowered this cost dramatically.
One of the ways they provide liquidity is by frequently opening 'trading windows' where buyers and sellers can agree on a new price for the asset. Transparency is provided by posting the new agreed-upon price for all to see, either higher or lower than the previous price.
My first investment on Rally Rd. was the 1969 Boss 302 Mustang which was trading for $57.50 per share at the initial offering. With a total of 2,000 shares available this values the car at $115,000.
The app indicates the current value of each car and also discloses the change – either a gain or a loss – from the previous trading window. In this case the Boss Mustang is currently trading at $70.00 per share as of the last trading window which puts the current car value at $140,000.
From each car's main screen you can learn all the details gathered by the Rally Rd. team about that particular car. This includes detailed photos and carefully researched history from original factory production through each transaction over the years. The Rally Rd. team traces past owners names, location and detailed reports of past maintenance, repairs, and restoration history.
A short history, description and cultural relevance is given for each car. Celebrity owners or notable changes in ownership are carefully described on the timeline page. Shipping from the factory to the owner after production and each transaction have been traced and documented for the initial offering. Even the location of the storage facility will be noted for each car.
One of my favorite parts of the Rally Rd. app is the extensive photo gallery in high resolution showing exterior and interior details. Dash, seats, trunk, engine, wheels and most every other unique part of the car is displayed with up close and very clear photos.
The photos are slightly different style and backgrounds for each car but always include very up close and detailed interior photos. It's obvious the Rally Rd. team is focused on the presentation of their offerings by showing the careful research and attention to detail that went into each purchase.
While browsing cars and trying to make selections between the various offerings, almost every page of the app contains a box at the bottom of the screen to be notified when trading. When this box is selected you will be emailed with a notification including dates and times for the initial offering or trading window for the particular car you are browsing.
I've had this come in handy as it eliminates the need to remember to check the app at certain times. Once an initial offering begins there's no way to tell how quickly it will sell out so you've got to be ready if there's a car you are really interested in.
Research at Rally Rd. is compiled for each car they offer. The app displays the sales history showing the gain or loss in value from transactions over the years for comparable makes and models.
The detailed financial page for each car tracks the current value, current location, initial offering value, current price per share and the total number of shares sold. Here is where the app will also give the details of the car and it's total mileage, condition and restoration history, if any.
Extensive legal documents are also included for each car offered. Although I haven't read through the entire document personally it is in fact posted if someone felt compelled to read the fine print in it's entirety. In the case of the 1969 Boss Mustang it's 191 pages long.
Invest in collector cars with Rally Road knowing your investment is high quality. The team at Rally does a huge amount of research on each car offered. This would be a fun are to explore further as I'm not completely aware of what exactly goes into researching the cars they offer on the app or how each decision is made on what to offer.
The quality of the research and the ability to purchase and offer the absolute best available cars for the best price is what could set Rally Rd. apart from any other possible competitor they may face in this new arena. The amount of time it would take for an individual to make purchase decisions in the collector car market would be enormous without the help of a highly paid consultant.
Buying quality collector cars without being swindled, ripped-off or simply over-paying is one of the huge benefits Rally Rd. brings to the table when you consider trying to navigate the collector car market on your own.
Your account tracks each of your investments separately and displays your gain (or loss) depending on your purchase price and the current trading value.
The app is available for free download only on iOS for now, android users will have an app at some point. If you don't have an iphone you can still login through a web based account portal. Once you create a username and password you're ready to link your bank account to the app and after a few legal disclaimers and a couple days for funds to transfer you'll be ready to make an investment.
The company has plans to go beyond collector cars and offer collectibles, wine, watches, whiskey and art using the same concept. If the future offerings are as fun, exciting and user friendly as the collector cars then Rally Rd. will in fact be changing the marketplace by democratizing alternative investments, just as their mission states.
---