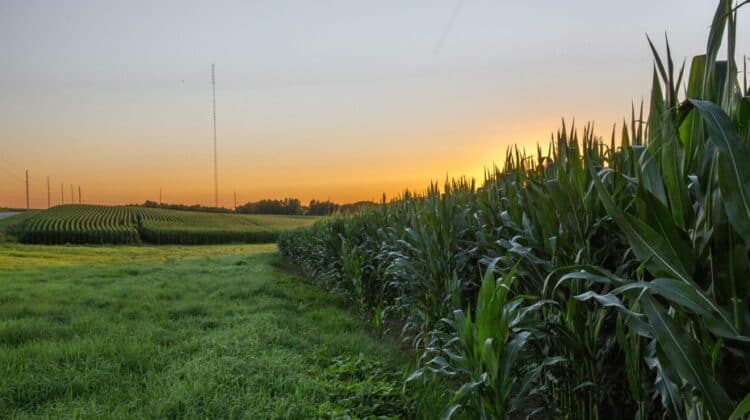 ---
Farmland has been one of the most stable asset classes over the last 50 years with some of the highest yields. It's notorious for steady income and relatively low volatility. Invest in farmland with Farm Together and diversify your portfolio while providing cash flow.
Farmland is an increasingly popular addition to foreign and institutional investors portfolios. Population increase, decreasing farmland supply and changes in global food consumption are behind the growth in this asset class.
Why invest with Farm Together
One of the advantages Farm Together offers is focusing on highly targeted markets. They have an experienced best-in-class management team which focuses on the very best locations. The company believes they can purchase land at a discount because of their strong financial backing. They also specialize in direct negotiations to reduce broker fees for lower purchase prices. Farm Together also has strategic partnerships with a leading farmland and investment management company to assist on deals.
Farm together carefully curates a set of investment opportunities by a team of professionals from the agricultural industry. They estimate 9 – 12% total returns with 4 – 6% cash yield. They currently handle over 80,000 acres under management with over 70 years of experience on their team of managers. Fractional investment in farmland is becoming more popular as numerous companies have entered the space such as AcreTrader, Steward and Cultivate Farms. Invest in Farmland with Farm Together, and a minimum investment of $50,000.
Current Investment Offerings – Row Crops Farm
Farm Together features four properties which have closed to investors and one property which is currently offered. The current offering is called Row Crops Farm targeting $1.2 – $2 million total deal size. The target internal rate of return is 8 – 10% with a cash yield of 3 – 5%. They plan to hold the investment for 7 years and the minimum investment for a single investor is $40,000.
The expected payout schedule will be made from rent paid by the farmers renting the land minus the Farm Together expenses. These expenses include taxes, liability insurance and administrative costs. A breakdown of the Farm Together fees the company collects is 1% of the investment amount for a one time expense reimbursement fee. The company collects 1% of the investment amount for an annual management fee and an additional 10% of capital gains one time fee at the sale.
This deal features a complete summary and overview with value drivers and a complete media video in the webinar on the website. They include a complete financial summary and a detailed ownership structure.
The last feature included on this particular deal is the risk and mitgants section which I found interesting. The first risk they include is not finding tenants to rent the land. The second risk detailed is harvest failures, adverse weather events and low crop prices. The risk of farmers defaulting on their rent payments is also a concern. They mitigate this by extensive due diligence on the farmers they work with.
Additional risk profiled on this offering is the potential of Farm Together going out of business. Finally, the last major cause of concern would be if Farm Together was unable to exit the deal by not having potential buyers of the property.
The company has closed deals in Merced County, CA, Iowa County, WI, Washington state and Henderson County, IL. Full details of past and present opportunities are detailed on the company website.
---