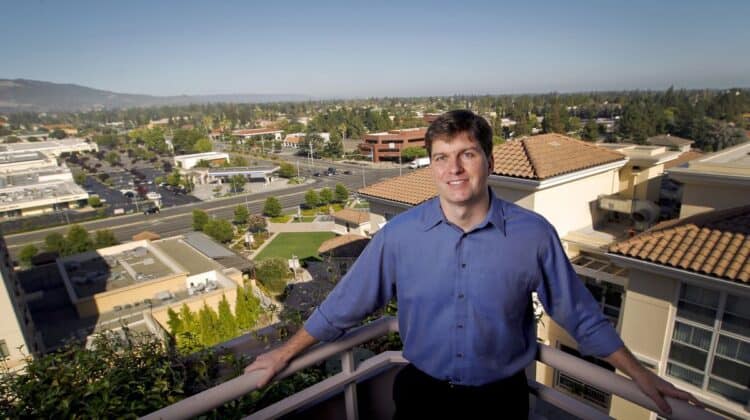 ---
Michael Burry, the investor who was featured in a best-selling book which was turned into an Oscar winning movie "The Big Short" had interesting comments during his email interview with Bloomberg News last week. He claims the flood of money into passive index funds has similarities with the last financial crisis of 2008 where a bubble in collateralized debt obligations popped and nearly destroyed the global financial system. He famously bet against CDO's and made a fortune but has been pretty quiet on his opinions for the last few years and rarely gives interviews so when he does share his thoughts they usually make headlines around the financial community.
Passive investing is simply buying shares of a mutual fund or ETF and holding on to that asset without incurring additional management fees. This style of investing has grown in popularity since the creation of the first ETF in 1975 by John Bogle who was the CEO of the Vanguard Group. Bogle and Vanguard led the industry by offering a way to track the performance of market indexes or specific industries without actively buying and selling specific shares in the actual companies that made up the indexes. These products became extremely popular because of the minimal or almost non-existent fees associated with the purchase of a share in the ETF.
One of the problems Burry points out is the enormous amount of money flowing into these ETF products and the lack of liquidity associated with many of the companies which are linked to the indexes or ETF's. From what I can understand from the interview, he's observing something that's beginning to seem unbalanced, where trillions of dollars are linked to companies trading only a relatively small amount of daily dollar volume. It seems he is suggesting the individual stocks in a given index could have a hard time digesting a day where selling volume is abnormally high. Not only that but what would happen to the actual ETF product, which trades constantly throughout the trading day, when it recognizes the individual companies are experiencing a hard time discovering their respective prices during this high selling period.
All About Liquidity
In Burry's own words below from the Bloomberg interview, he summarizes his concerns about liquidity and the lack of trading volume in a given day on market exchanges in not only smaller company indexes but also in the S&P 500.
"The dirty secret of passive index funds — whether open-end, closed-end, or ETF — is the distribution of daily dollar value traded among the securities within the indexes they mimic.
"In the Russell 2000 Index, for instance, the vast majority of stocks are lower volume, lower value-traded stocks. Today I counted 1,049 stocks that traded less than $5 million in value during the day. That is over half, and almost half of those — 456 stocks — traded less than $1 million during the day. Yet through indexation and passive investing, hundreds of billions are linked to stocks like this. The S&P 500 is no different — the index contains the world's largest stocks, but still, 266 stocks — over half — traded under $150 million today. That sounds like a lot, but trillions of dollars in assets globally are indexed to these stocks. The theater keeps getting more crowded, but the exit door is the same as it always was. All this gets worse as you get into even less liquid equity and bond markets globally."

https://www.bloomberg.com/news/articles/2019-09-04/michael-burry-explains-why-index-funds-are-like-subprime-cdos
No Timeline
Of course the trillion dollar question is when will this become a problem. Anyone who tries to predict when passive investment in ETF's will cause another global financial crisis would be out of their mind crazy so of course Michael Burry stops short of a timing call and says he really has no idea when a problem could occur.
However, I just don't know what the timeline will be. Like most bubbles, the longer it goes on, the worse the crash will be."

https://www.bloomberg.com/news/articles/2019-09-04/michael-burry-explains-why-index-funds-are-like-subprime-cdos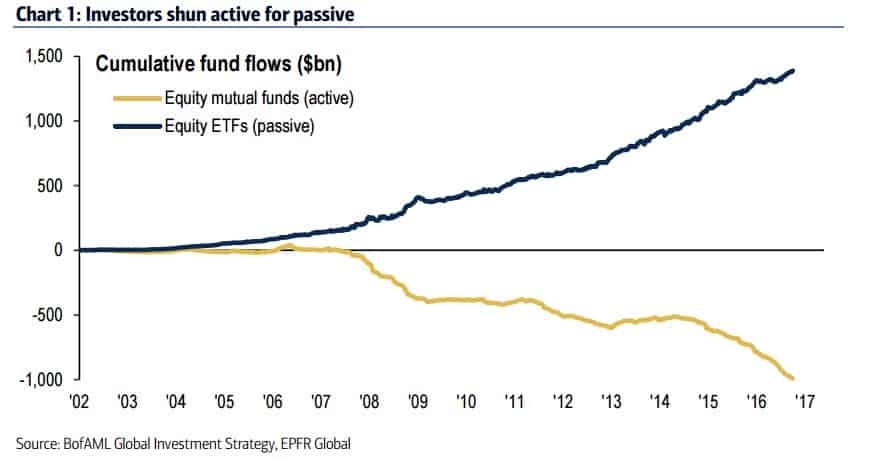 ---