---
The world of comic book collecting is insane. Some of the most interesting, dedicated, and die-hard collectors you will find are into comics.
They know every detail about every different comic that was ever written. It's unbelievable.
Comic book collectors have a passion for great stories and fascinating characters. It's no mystery why some of the most valuable comics in the world are worth multi-millions of dollars.
Comic Book Collecting
One of the first comic books released in the U.S. was 'Famous Funnies' in 1933. It was only five years later when the Action Comics issue #1 was released with the Superman character's introduction.
Since then, decades of characters from various creators proliferated across the world, where dozens of superheroes made their debut.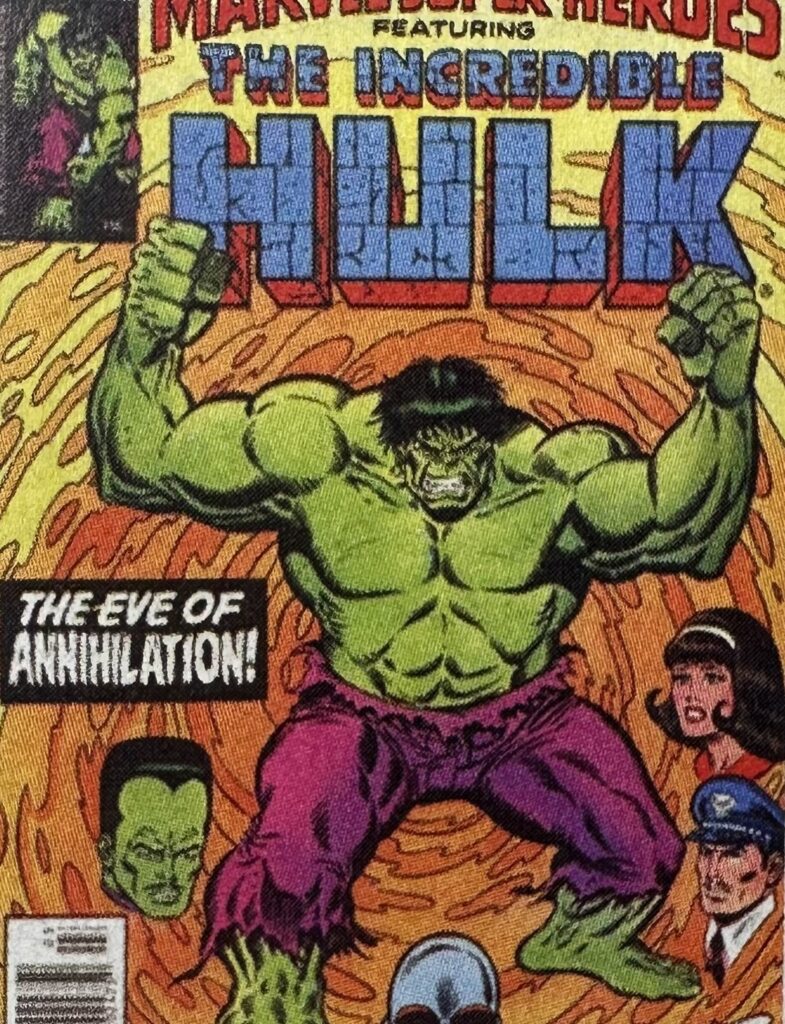 Comics on the Big Screen
If you're a movie fan, you should be thankful the golden age of comic books existed in the 40s and 50s. It seems that nearly half of all movies made in the last few years feature a famous comic book superhero of some sort.
These comics and their superheroes might have single-handedly saved all of Hollywood over the last decade!
As well see below, nearly all the most popular comic books have been adapted into Hollywood movies. Spiderman, Ant-Man, The Flash, Wolverine, and Thor. What would the movie industry be like without comics?!
---
Where to Buy Comic Books
During the 1970s, something strange started to happen in comic book land. The boom of the silver age of comic sales began. For the first time ever, comic book shops began forming specifically dedicated to fans of comics.
People wanted a place to congregate and discuss their comic book collection. The first comic book store to open was in the Mission District of San Francisco, called the San Francisco Comic Book Company.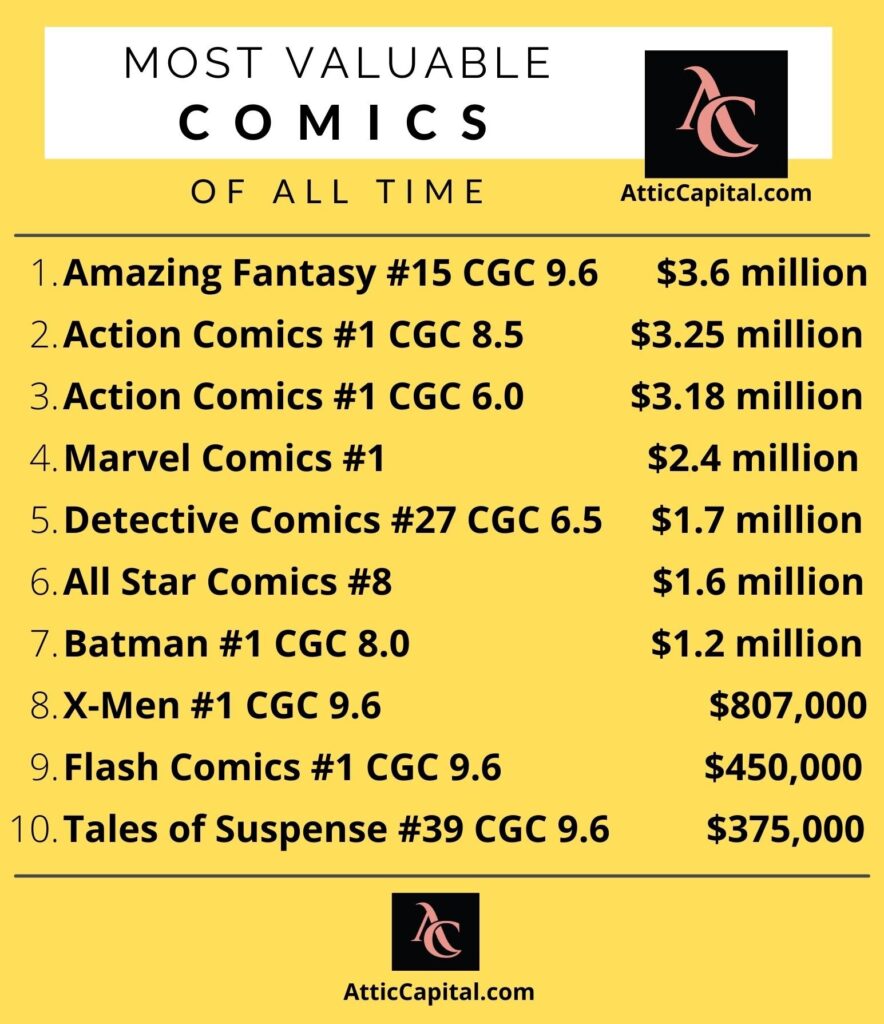 The San Francisco Comic Book Company
Gary Edson Arlington founded the store in 1968 after he needed a place to store his massive comic collection. His comic hobby included massive amounts of single issues stored in his parent's basement. When the family decided to sell their home, Gary had a problem.
Where would he store his boxes of comics? So he started a store.
The comic book store was an enormous success and became a gathering place for collectors and artists to discuss their passions.
Comic book price guides became an essential tool as the local comic book store scene grew. Publications such as the Overstreet Comic Book Price Guide began printing prices in the early 1970s.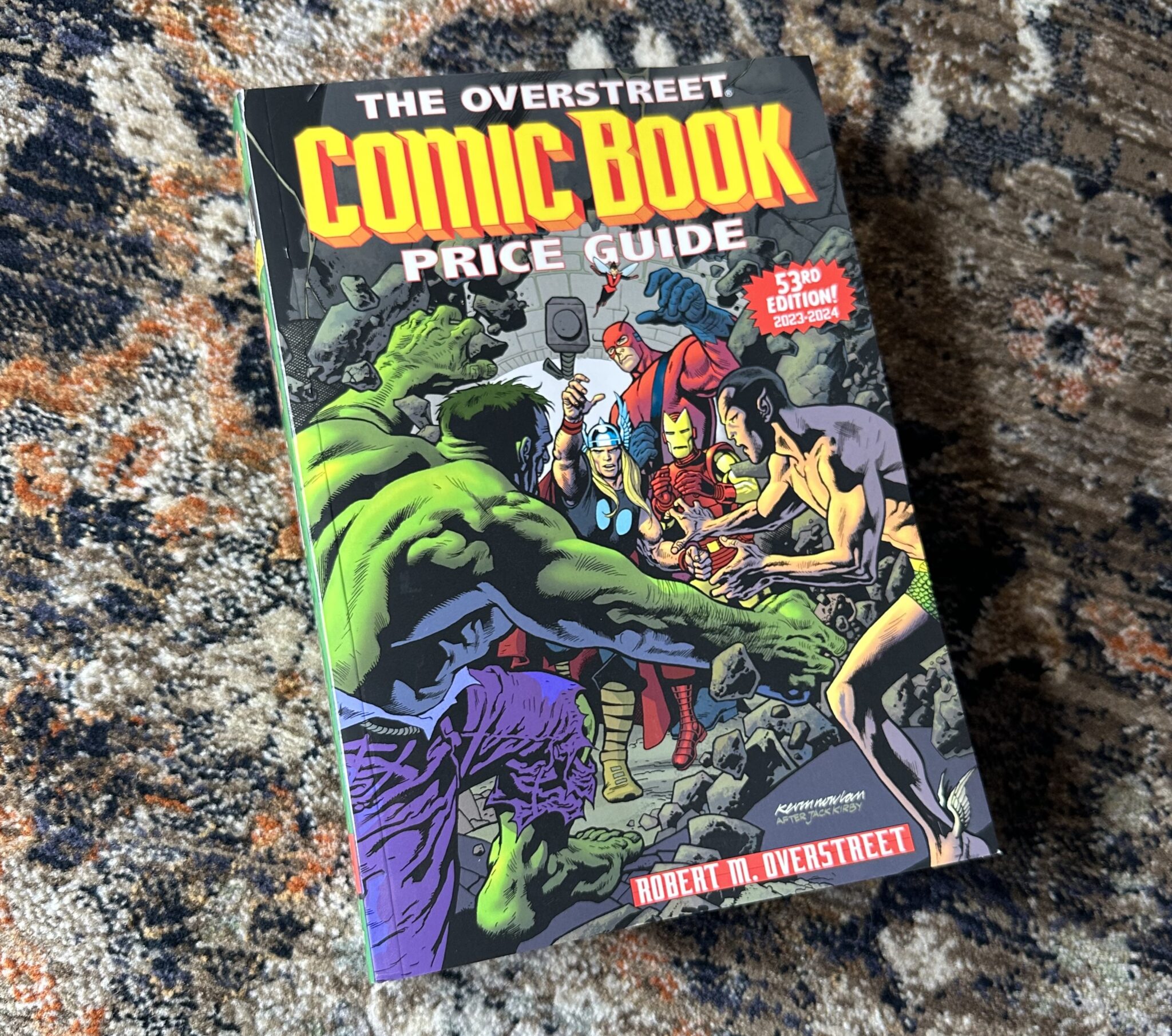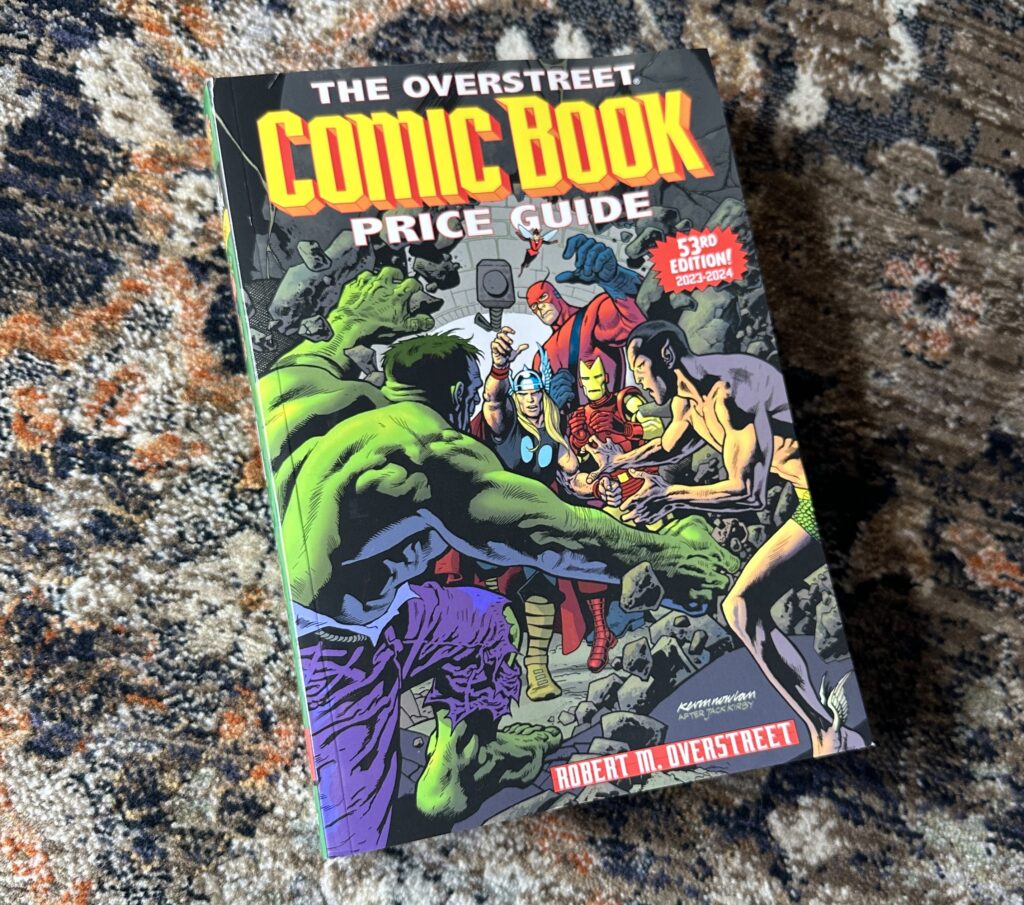 Through the bronze age of comics, 1970 – 1985, collectors needed to know the value of what they owned and what they might want to purchase next.
Like baseball cards, collectors flocked to comic stores and comic book conventions to buy, sell and trade their favorite comics.
---
Best Online Comic Book Stores
Some fantastic online comic book stores exist, with virtually any comic you can think of. One of the largest and best-known shops is Mile High Comics. According to their site, they have over 10 million comics.
Mile High Comics
The website is straight out of the mid-1990s, hopefully by design. Nevertheless, it's updated daily with its latest deals and releases of the modern age of comics.
Not only do they feature one of the largest online selections, but they also have over 45,000 square feet of the physical store in Denver, Colorado.
Things From Another World
Things From Another World is another massive online store featuring comics and collectibles.
This website is fresh and updated with tons of great search features to help you find exactly what you're looking for. Not only do they sell comics, but 'TFAW' also features graphic novels, toys, statues, apparel, games, and books.
Midtown Comics
The next great resource for your comic search is Midtown Comics, located in Manhattan, NY. The store sells and buys all sorts of comics if you're looking to trade in a few from your collection.
Midtown Comics will buy issues from the golden age of comics, the silver age, and key issues from any era. Not only that, but they will also purchase pop culture memorabilia of almost any kind.
Comic Book Creators
A recent poll from Comic Watch asked readers to rank the top 25 comic book writers of all time. If you're new to comics, this is a great list to familiarize yourself with the creators and writers behind the characters we all know and love.
A novice might guess Stan Lee as number one on the list, but I'll save you the suspense; he was ranked #12.
Jack Kirby
One of the most prolific comic book creators of all-time. Beginning his drawing career as a kid, tracing cartoons, Kirby would go on to produce dozens of characters for DC Comics for decades.
A few of his familiar creations include Thor, Captain America, Black Panther, and Fantastic Four.
Kirby got his start in 1936 at the Lincoln Newspaper Syndicate. He began drawing cartoon's and comic strips and later discovered the booming comic book market developing in the early 1940s.
Steve Ditko
Co-creator of Doctor Strange and Spider-Man, and contributed to the Iron Man character. He worked in the same studio along with Jack Kirby in the 1950s.
Ditko also studied under Jerry Robinson, creator of Batman, while at the New York City, Cartoonist and Illustrators School.
Peter David
The creator of the Hulk, Aquaman, Young Justice, and various other epic creatures landed at the number two spot on the list of all-time best comic book writers. Peter David was a writer for the Incredible Hulk character for 12 years.
He also was a writer on Star Trek, Young Justice, Babylon 5, Amazing Spider-Man, and Supergirl television series.
His epic career spanning nearly 40 years included him in many of the most popular comics, television shows, and movies ever made.
Chris Claremont
Chris Claremont, the X-Men creator, was ranked as the #1 top comic writer of all-time. Referred to as the king of foreshadowing by dropping hints of future characters years before their appearance, Chris Claremont was an epic storyteller.
It is not only developing the storylines over many years but also defining each character and their personalities, enabling fans to make the connection that much more realistic.
Will Eisner
One of the earliest comic book creators was Will Eisner. His work on 'The Spirit' in the 1940s launched his career as a cartoonist and writer.
Later in 1978, he coined the phrase "graphic novel" with his release of 'A Contract with God.'
As one of three original inductees to the Will Eisner Comic Book Hall of Fame, needless to say, comic collectors know him as an industry giant.
DC Comics
One of the oldest and largest book companies in the world is DC Comics. Its rich history as one of the original American comics publishing companies dates back to 1934 when the DC Universe included Superman, Batman, and Wonder Woman.
Now, DC Comics, known as DC Entertainment, is a subsidiary of Warner Bros. and competes directly with the Disney-owned Marvel Studios for superhero supremacy at the box office.
Most Valuable Comic Books
The most valuable comic book ever sold is Action Comics #1, featuring the debut of Joe Shuster and Jerry Siegel's character, Superman.
This is known as the holy grail of the comic book collecting world. It includes the origin story of Superman and the story of why he was sent to Earth from another planet.
The comic is also famous for the first appearance of Lois Lane, who is rescued from a gangster by Superman himself.
Action Comics publication #1 marks the beginning of the golden age for comic books and would stretch on for over two decades.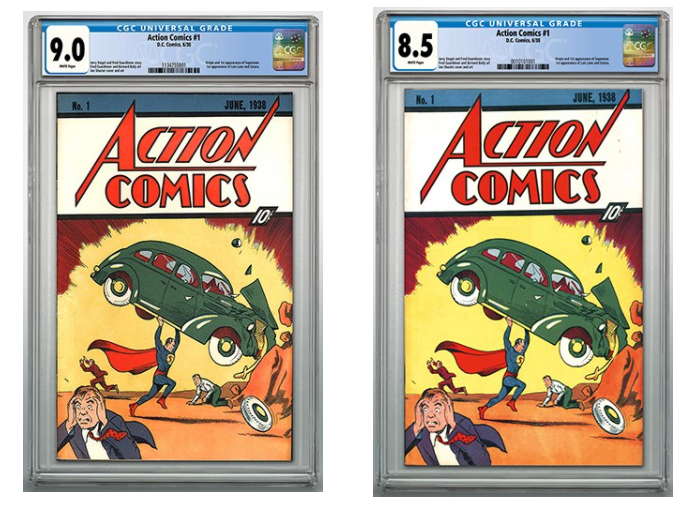 GCG has only graded around 100 copies of the world-famous Action Comics #1 issue. Many of them received a 5.0 or lower grade.
There's only been one issue with a grade above 9.0, a restored version as a near mint 9.4. Something to keep in mind next time you're browsing through a garage sale or flea markets searching for vintage comic books.
Action Comics #1 CGC 9 – $3.2 million
Action Comics #1 CGC 8.5 – $1.5 million
Amazing Fantasy #15 – $1.1 million
Detective Comics #27 – $1 million
All Star Comics #8 – $930,000
Batman #1 – $560,000
X-Men #1 – $490,000
Flash Comics #1 – $450,000
Tales of Suspense #39 – $375,000
Marvel Comics #1 – $350,000
Captain America #1 – $340,000
Incredible Hulk #1 – $326,000
Fantastic Four #1 – $300,000
Whizz Comics #2 – $280,000
Avengers #1 – $274,000
As you can see, a private collector looking for the rarest and most valuable comic book will pay huge sums for the most desirable issues. They will often buy an entire collection for hundreds of thousands, if not millions.
---
Comic Book Grading
Whether it's for the rarest Action Comics issue, or simply a well-conditioned Green Lantern, Black Panther, or Iron Man issue, high-grade vintage comics are in high demand.
Comics Guaranty Company began grading and authenticating collector comics in the year 2000. Since then, multiple grading companies have been rating rare comics for collectors all over the world.
CGC has been known as the leader in comic book grading because of its accurate and consistent methods. The trust that CGC has built with collectors and dealers is one of the reasons they remain a leader in the industry.
Comic Book Collecting and Grading
The graded comics from CGC feature a tamper-evident case designed for long-term sustainability and value. The history of comic book collecting has come a long way, and the comic book industry has trusted CGC as an important aspect of grading as a modern key issue.
There's a high cost to submitting rare comic books for grading to CGC, but what you receive in return might make your investment pay off.
Vintage comics authenticated by CGC receive higher prices in the resale market because of the trust they have earned with collectors over the years. The record-breaking sale of the Action Comics #1 issue for over $3 million was certified by CGC.
Comic Book Collecting – Back Issues
In the world of comics, back issues are a huge deal. There are always new comics coming out, but old comic books and rare issues are where the true comic collector lives and breathes.
While searching for a specific issue, there are a few things to keep in mind while hunting for great back issues.
First, stores won't allow you to take the comic out of the bag. Back issues are usually sealed, so you'll need to ask permission before removing the back issue from the plastic wrapping. Once you remove the comic from the bag, inspect it carefully. Be sure all the pages are intact, and examine the condition of each page.
Lastly, inspect the comic for the store stamp or sticker. Sometimes you'll find the store stamped their name somewhere on the comic. This will lower the value, so be sure you identify the stamp upfront.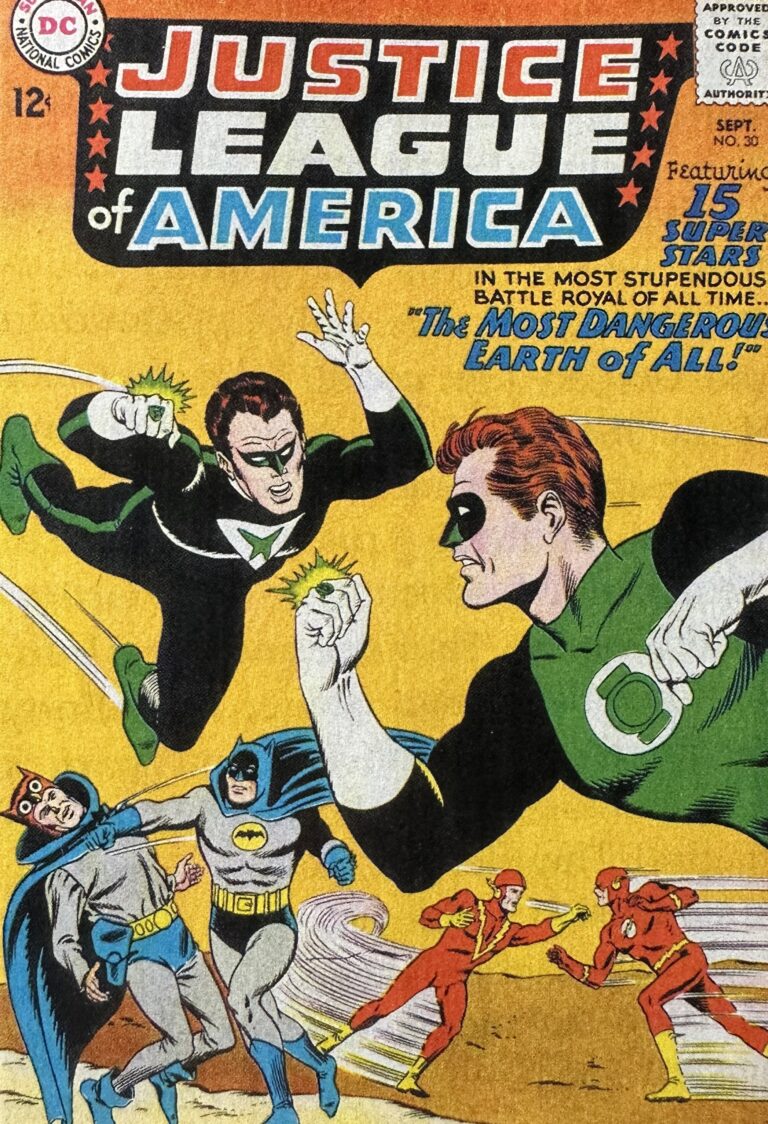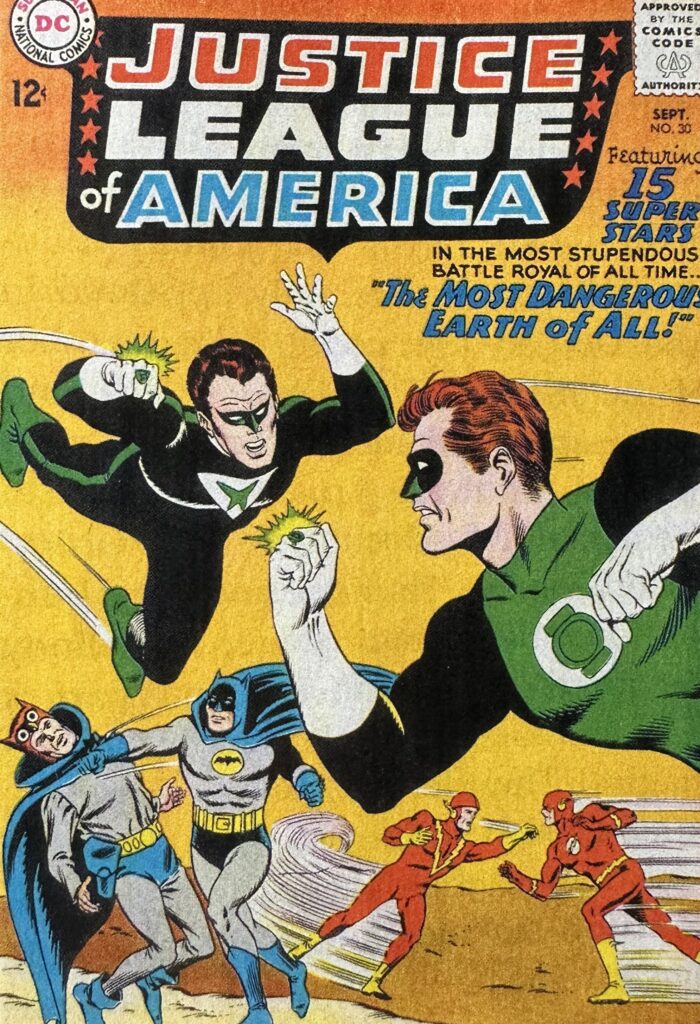 Trade Waiting
There's a little-known strategy that might pay off for some comic book collectors called trade waiting. The term refers to avoiding the purchase of each comic and waiting for the trade paperback or the entire series compiled into one issue.
Advantages to trade waiting include cost, where the collected series is often cheaper than the individual issues. Trade paperbacks usually have a better-looking presentation, with a hardcover book that looks great on the shelf.
You also don't have to wait for the month-to-month issue of each part of the story. You get the entire story arch all in one book. As for collectors, many trade paperbacks make great collectibles and carry their value quite well.
Disadvantages to Trade Waiting
As for the disadvantages, there are long wait times for popular trade paperbacks. They are not available in every comic series. You can also feel a little out of the loop if you're accustomed to recurring updates to your favorite comic storylines.
And finally, you need to keep your ears plugged if you want to wait for the trade paperback. Avoiding all the conversations about the story so you can read it at one time is much harder to put into practice.
What do You Call a Comic Book Collector?
If you're wondering what to call someone, the next time you see them searching for their next comic to add to their collection, you can simply call them a Pannapictagraphists.
---
Little-Known Comic Book Characters
Green Arrow – Created by Mort Weisinger & George Papp, Green Arrow first appeared in issue #73 of More Fun Comics in November, 1941.
Black Lightning – First published by DC Comics in April of 1977. Black Lightning was created by Tony Isabella and Trevor Von Eeden with superpowers to control electricity.
The Spectre – Another DC Comics character, The Spectre is a name to reference multiple villains. First appearance in More Fun Comics #52 in February of 1040.
Black Canary – Created by Carmine Infantino & Robert Kanigher. Black Canary is two female superheroes with martial arts mastery. The DC Comics characters first appeared in Flash Comics #86, August of 1947.
Zatanna – DC Comics character known for here mastery of magic. First appearance in Hawkman #4, November 1964. Created by Gardner Fox and Murphy Anderson.
Firestorm – Multiple DC Comics characters are represented by Firestorm. Originally showed up in Firestorm the Nuclear Man #1 in March 1978. Created by Al Milgrom and Gerry Conway.
Hawkman – First showing up in DC Comics, Flash Comics #1, in 1940. Created by Dennis Neville and Gardner Fox.
The Atom – First appearance in Showcase #34, October 1961. Created by Gil Kane, Gardner Fox, and Julius Schwartz.
Martian Manhunter – Created by Joe Certa and Joe Samachson. First appeared in Detective Comics #225 in November 1955.
Blue Beetle – Original appearance in Mystery Men Comics #1, August 1939. DC Comics character developed by Charles Wojkoski.
Booster Gold – Appearing first in Booster Gold #1, February 1986. Created by Dan Jurgens.
---
Who's the greatest comic book collector of all-time?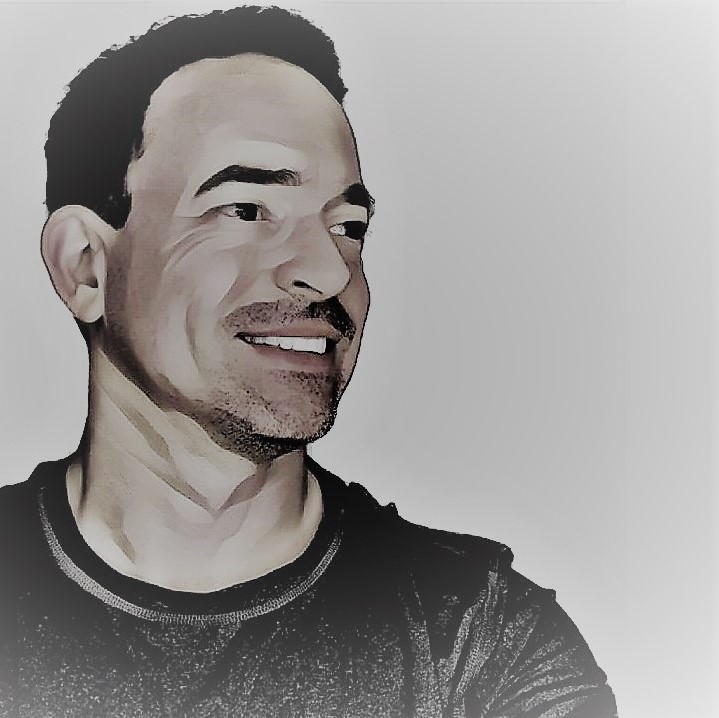 R.J. Bachman
Attic Capital – Writer, Editor, and Lifelong Collector
After many years of collecting rare coins, sports cards, and all types of collectibles, I began writing at Attic Capital to share my experience, knowledge, and passion.
I would love to connect with you, so don't hesitate to reach out and let me know more about your passion for collecting.