---
Welcome to Attic Capital
Coins, Cards, Cars, & Collectibles
---
I'm glad you stopped by! At Attic Capital, we want to help you in your collecting journey.
What We Do
We offer top dollar and pay cash to buy your coins, sports cards, and collectibles.
Market reports and collector guides to help you make better decisions to build your collection.
Free newsletter with collector giveaways and fun contests.
Gift ideas to inspire the next generation of collectors.
Free appraisals by connecting you to our network of expert appraisers.
I'm searching for the world's greatest collectibles and assets.
Reach out and connect with us!
Are you looking to sell? Send me an email! We buy all sorts of things, so let me know what you have in mind.
Not ready to sell, but curious about the value of your collectibles? Connect with our network of appraisers to begin valuing your collection.
Do you have something amazing, and want to feature it here? Let me know! Let's share the story together, and inspire the next generation of collectors.
Are we allowed to have fun yet?! Amazing discoveries, the thrill of the chase, and appreciation of the past. Check out my 100 reasons to love collecting, and let me know if I forgot any.
Don't see what you're looking for? Drop me a note! Let me know what you would like to see here at Attic Capital. I will do my best to add new features and insights often.
---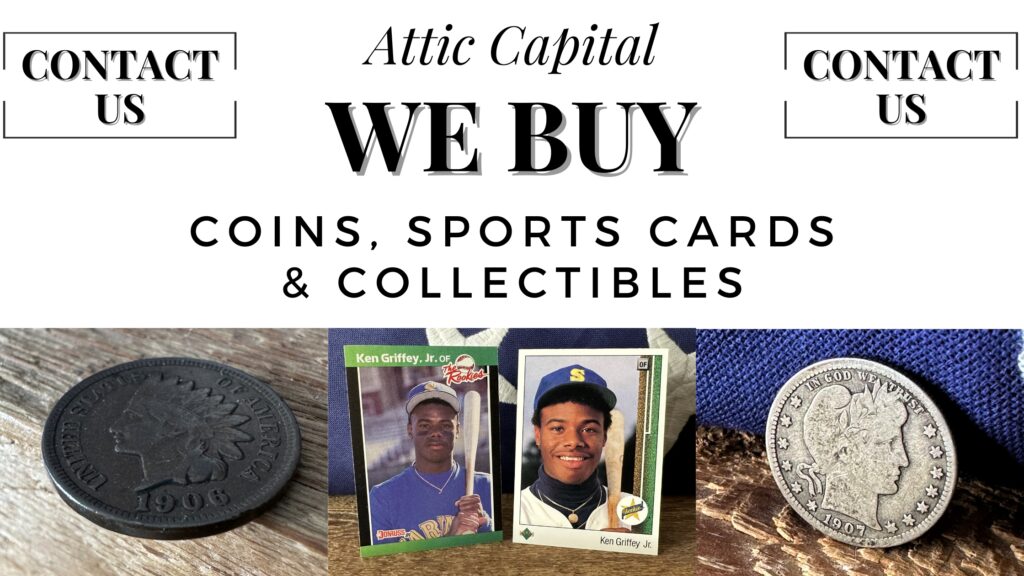 We Buy Coins, Sports Cards, and Collectibles
Looking for a place to sell your rare coins, sports cards, or memorabilia? Sell to us! Submit your information and let us know what you would like to sell, and we will quickly respond with an offer.
Would you rather test the open market? We can link you with the best consignment shops for your valuable collectibles, coins, and sports cards.
Appraisals
Not only do we buy all sorts of coins, sports cards, and collectibles, but we can also connect you with the best appraisers in the industry. If you're not ready to sell, but want to know about the value of your collection, an expert appraiser can steer you in the right direction.
Our network of knowledgeable appraisers can examine almost anything and give feedback to the potential value, when you're ready to sell.
---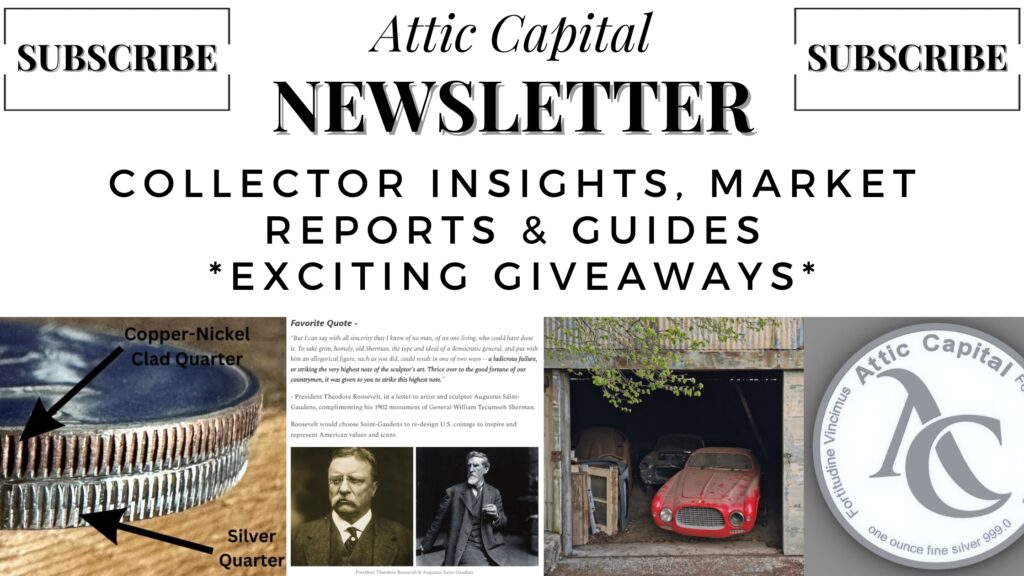 Subscribe to the Attic Capital Newsletter
Collector insights, market reports, breaking news, and auction updates. Stay up to date in the wild world of collecting with the free weekly Attic Capital Newsletter.
Not only will you stay informed, but we offer fun and exciting giveaways to inspire the next generation of collectors. Don't miss out!
Want exposure to our community of collectors? Consider a weekly sponsorship and get your business listed in the newsletter. Contact us for details and rates.
---
Latest Collector Videos
Our goal is to share amazing stories from the biggest collectors in the world. Why do they collect? How did they get started? And what's their most treasured items?
Along with our collector profiles, we also share the history behind coins, sports cards, collector cars, and memorabilia.
Sometimes, you can't judge a book simply by it's cover. Get the inside story on incredible collectibles, and discover there's always more to the story than meets the eye!
---
Featured Collecting Guides
Sometimes collectors need help, or at least guiding hand. How much are my coins worth? Where can I sell my baseball cards online? Where can I find local sports card shops near me?
Our featured guides help navigate the constantly changing landscape, and keep you informed so you can make the best decisions with your collection.
---
Collector Market Reports
Our annual market reports dive deep into each collector category. Who are the major players in the rare coin market? How about the forecast for growth in the sports card industry? What's going on with the vintage watch market lately?
Our in-depth market reports focus on individual categories to assure you are up to speed on everything there is to know about your favorite collectibles.
Our goal is to offer up to date information, objective, impartial, and hopefully the most complete single source of collecting knowledge you will find.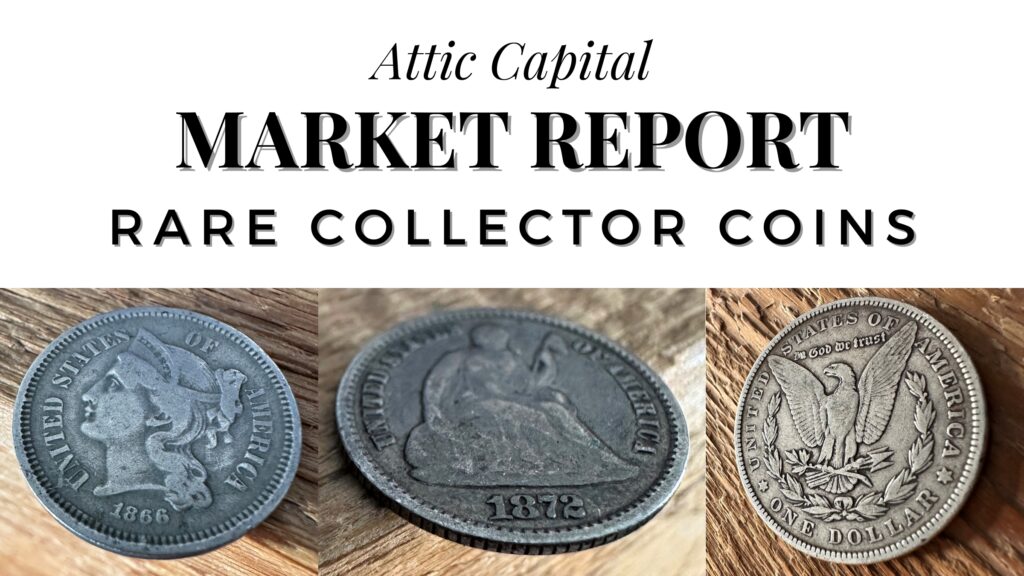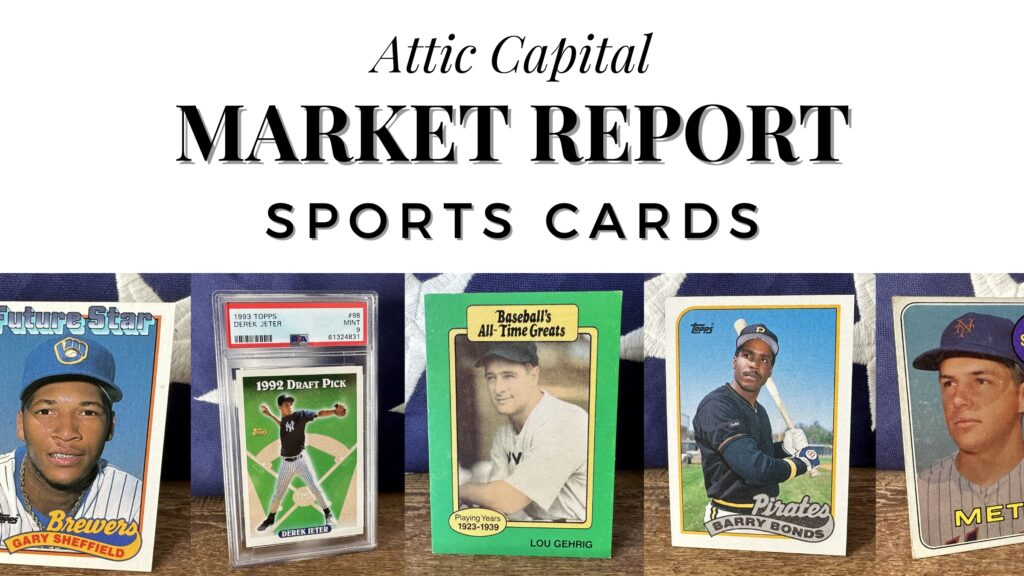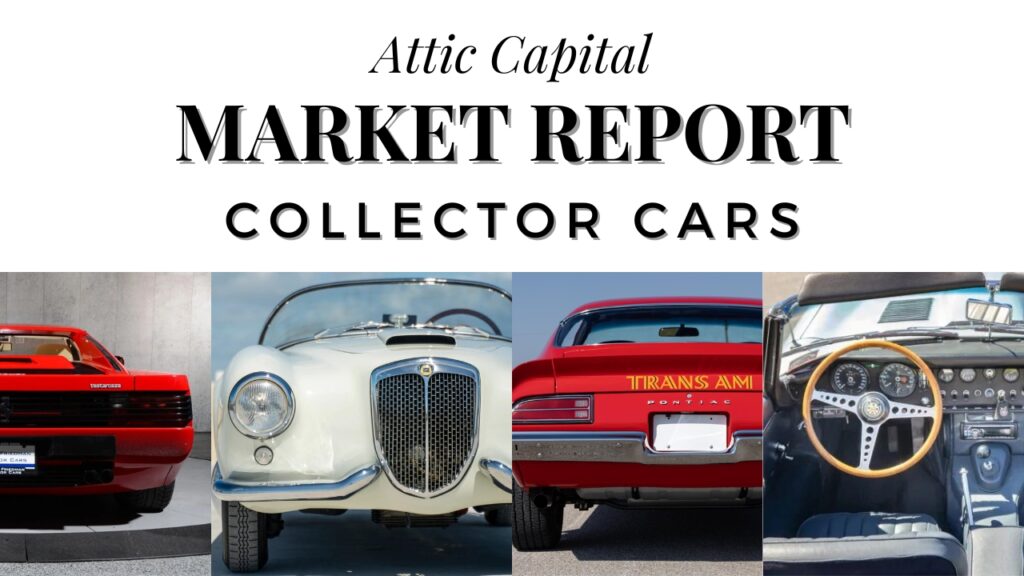 ---
Attic Capital
111 Congress Ave. #519, Austin, TX 78701
512-978-2119
R.J. Bachman – rj@atticcapital.com
---