---
Are you wondering how to sell baseball cards? Have you been thinking about selling a few baseball cards online, but are not sure where to start? Continue reading, I'm here to help.
How to Sell Baseball Cards Online
Selling baseball and sports cards online has never been easier.
With the resurgence of the sports card market over the last few years, dozens of online card shops are begging you to sell your cards to them.
Online sports card shops are not the only reason it's never been easier to sell your cards. Transparent pricing and several new sports card platforms give sellers better information on the value of their cards.
Just a few easy steps, and you'll be on your way to selling your cards online.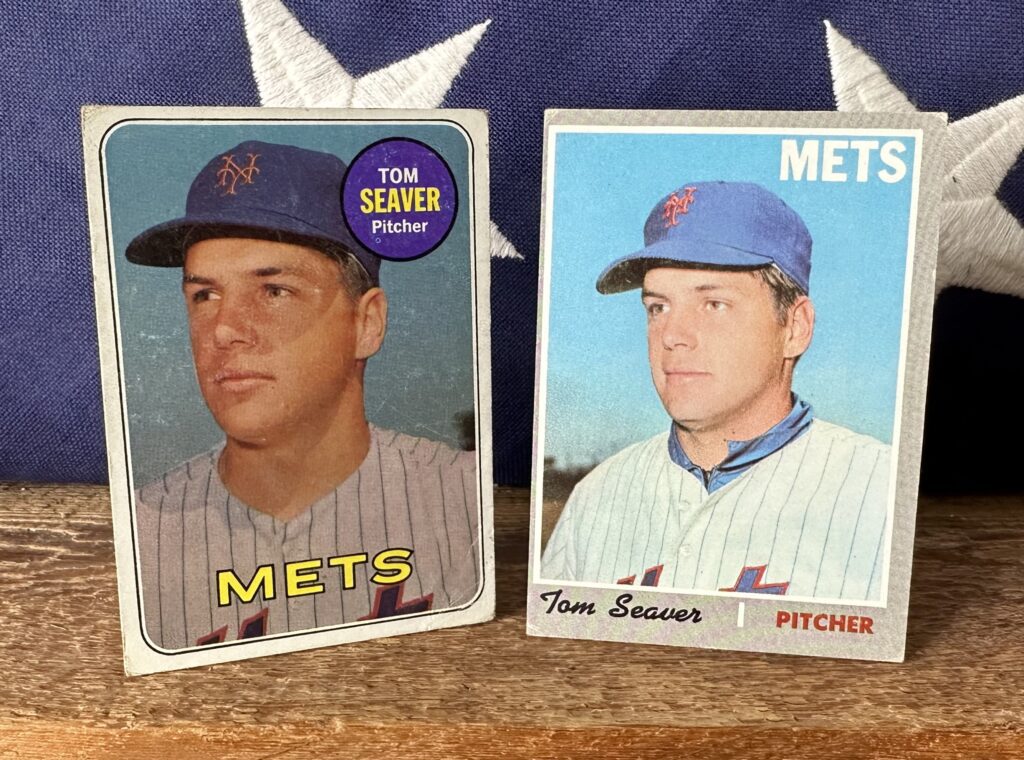 Step 1 – Valuing Baseball Cards to Sell Online
The first step in valuing your sports cards is to know exactly what cards you own. Identify the player, year, manufacturer, and any special series such as Topps "Traded" or Topps "Tiffany".
It takes some research. For example, you might think you have a 1984 Fleer baseball card, but it might actually be a Fleer "Update."
The Update set looks very similar to the flagship set, other than the card number on the back begins with a "U" in addition to the number.
Other special inserts, limited editions, collectible stickers, or obscure error cards will contribute to the value of your cards. In summary, step 1 is to know what you own.
Step 2 – Evaluate the Condition of Your Baseball Cards
Valuing graded cards is easier than ungraded cards. A PSA 10 Derek Jeter rookie card will sell within a close range of other identical PSA 10 Jeter cards.
Current prices for PSA-graded cards are listed on the PSA website. Recent eBay sales are also linked, giving collectors a nice reference of "comps."
Valuing non-graded cards, or raw cards is much more difficult. It's a higher risk and a higher possible reward with raw cards.
The goal for many card collectors is to buy raw ungraded cards. Then you estimate or guess what grade they might receive once submitted to the card grading agencies.
Should I Get My Cards Graded?
The value of the card, once graded, must be greater than the price paid plus the cost to have the card graded.
And the value of the card is highly-dependant on what grade it receives. There is an especially big jump in value when moving from a PSA-9 to a PSA-10, the perfect score.
You can now understand the excitement collectors have when receiving their shipment of graded cards back from PSA. One of the most exciting days in the hobby. The difference between a PSA 9 grade and a 10 grade can be thousands of dollars.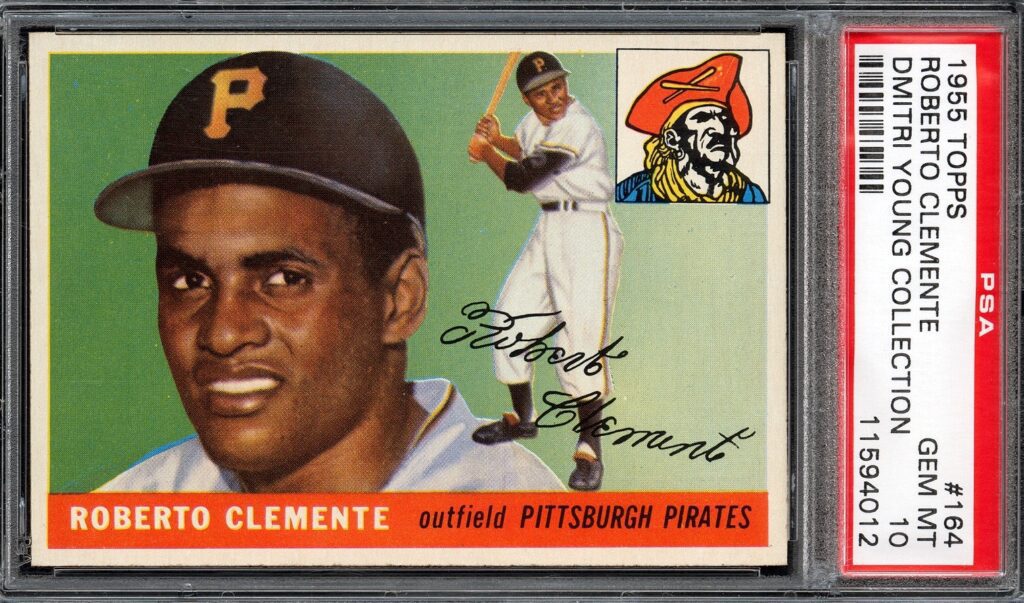 Step 3 – Card Rarity and Player Popularity
Rarity is another big factor in determining a card's worth. Here's some advice for the graded card world. There's a stat to become familiar with, it's the population report.
Card grading agencies such as Professional Sports Authenticator (PSA) report the population of each card graded. Cards with a high population are less desirable than "low pop" cards. It's simple supply and demand.
Let's not forget about the actual player on the front of the baseball card, and his performance on the field. It will be much easier to sell a 2013 Bowman Chrome Aaron Judge rookie card after he hits 95 home runs in a season than if he has a down year, or is sidelined with an injury.
Babe Ruth, Mickey Mantle, Lou Gehrig, Hank Aaron. Popular Pre-War and vintage baseball cards are worth millions. Rookie cards of a Hall of Famer, or modern cards of up-and-coming sluggers can be extremely valuable.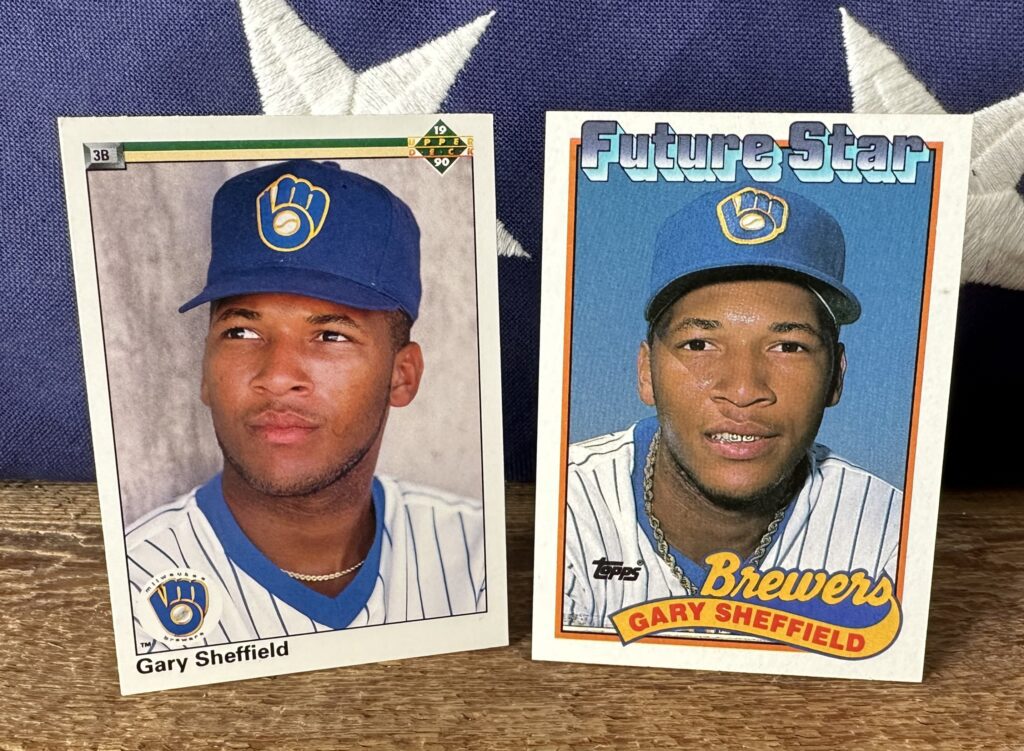 Top 9 Best Places to Sell Baseball Cards Online
Once you understand the market value and the card's worth, it's time to choose the best place to sell baseball cards online.
Make a wise choice, and you will be rewarded with a high-value sale. Make a poor decision on where to sell your cards, and you could miss out on profit.
Where to Sell Baseball Cards Online
Now that you know what you own, and have a good idea of the current value, where do you sell your cards?
Many factors play into you getting the most money for your collectible cards. But you need to make just a few more decisions first.
1 – Heritage Auctions
Some of the largest sports cards and sports memorabilia sales have come from Heritage Auctions. As the third largest auction house in the world, Heritage has 130 expert staff members around the world to handle a wide variety of items for auction.
Step 1 – Fill out the online questionnaire and provide details on the sports cards you are selling. You can also reach out directly to an expert through email.
Step 2 – Heritage offers free auction evaluations. They will also provide overnight delivery including insurance on your items if you decide to submit them for an appraisal.
Step 3 – Decide on a consignment sale or an auction sale. Once an appraisal is complete, Heritage will advise you on a sale method, and how to get the most value for your card.

Pros –
Experts guide you through the entire process with the goal of getting you the most value for your cards.
Cons –
Can take more time to sell on consignment compared to an online marketplace like eBay.
You don't receive payment until 45 days after the auction.
---
2 – eBay
Selling baseball cards on eBay is simple with a few basic tips. For those not familiar with eBay, focus on these three steps to selling your baseball cards for top dollar.
Step 1 – Create an eBay account and link a credit or debit card account. Then, create a detailed listing of your card with any visible defects or damage.
Step 2 – Include high-quality images of your card, front and back. Be sure the photos are well-lit and in color.
Step 3 – Decide on Auction Vs. Buy-It-Now. eBay gives the option of setting the price and selling instantly to the first buyer or giving buyers the option to bid on your card.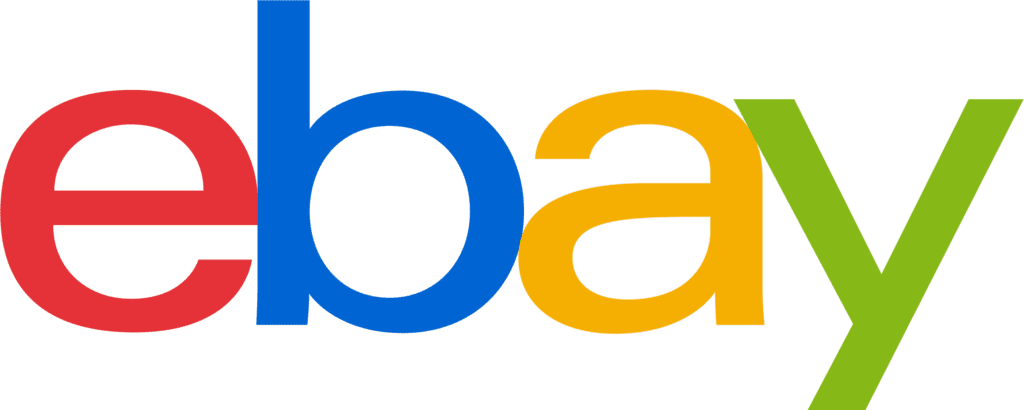 Pros –
Large global marketplace with millions of buyers.
Sell instantly with the Buy-It-Now feature or hold a traditional online auction.
Cons –
Huge amount of competition from a wide variety of sellers.
Easy to get lost in low-quality, and mis-categorized listings.
---
3 – Reddit
On Reddit, you can join a community to discuss almost any topic you can think of. So why not baseball cards? Reddit is the 6th most-visited website in the U.S., and it's packed with passionate collectors looking to buy great cards.
Step 1 – Create a Reddit account and request to join the r/baseballcards forum.
Step 2 – Post the cards you're looking to sell with photos, along with a description and price.
Step 3 – Receive private messages from interested buyers, and settle your sales using PayPal, or another agreed-upon payment method.
Step 4 – That's it. Very simple. I would recommend reading the rules before posting, such as – not commenting on the asking price of other cards. There's also a very strict rule declaring the forum a, "Drama Free Zone."

Pros –
Simple, cost-effective, and "drama-free" way to sell your cards for cash money.
Can be an enjoyable community of fellow baseball card collectors. Trade tips, tricks, stories, and share the worth of your cards. Even propose trades if you are feeling extra inspired.
Cons –
You will need to list your cards for realistic values. Many of the forum participants are expert evaluators and appraisers, as you will quickly find out after listing your cards.
Beginners who are not serious buyers may bid on cards without following through with a purchase, wasting everyone's time. And, of course, there's always the chance of a scam on Reddit.
---
4 – Dean's Cards
For over 20 years, Dean's Cards has operated as one of the original "online-only" baseball card shops. They don't have a physical storefront where you can go visit, but founder Dean Hanley's goal is to make buying and selling cards online as easy as possible.
Step 1 – Identify the cards you own, and do research to assign what you believe to be current values. Evaluate condition, rarity, and player importance, and educate yourself on the prices for comparable cards.
Step 2 – Once you decide the types of cards you want to sell, submit your card information through the Dean's Cards website submission form.
Step 3 – After that, you will receive communication from Dean's team via email with details on the sale. Keep in mind, they don't buy modern cards very often. But they will buy an entire sports card collection if it fits their profile.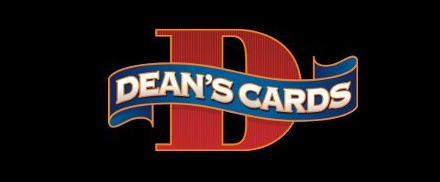 Pros –
Tons (maybe hundreds) of seller testimonials are posted on the website going back to 2005! It's obvious Dean and his staff are motivated to serve the customer, both buyers AND sellers.
Lots of helpful information on the website to assist in making your selling decisions. I especially like "When NOT to Sell Your Baseball Cards."
Cons –
Mostly buying vintage cards pre-1969 and complete sets 1985 and older.
Seller fees are not detailed on the website. You would need to send an email or make a phone call for the fine-print details.
---
5 – COMC (Check Out My Collectibles)
For a shortcut to eBay listing, use COMC. Once you send your cards, they will list, store, insure, package, and ship your cards once they sell. All COMC listings automatically appear on eBay.
Step 1 – Send COMC your cards, and receive an evaluation report from them along with a value.
Step 2 – Once the terms are accepted, your cards will be listed on COMC. They will store the cards until they sell and are ready to ship.
Step 3 – Advertising, marketing, shipping, and customer service – it's all handled by COMC.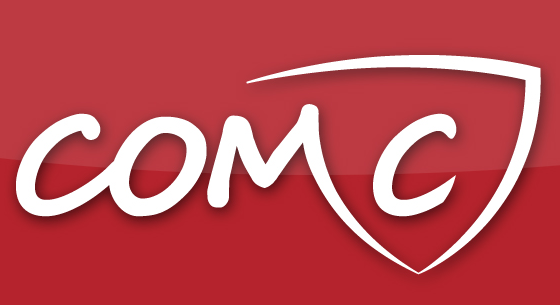 Pros –
Sell on eBay without the hassle of managing your own eBay account and listings.
Hands-off approach for easy and quick sales.
Cons –
Seller fees are not easily found on the website.
Monthly storage fees are charged by COMC for active unsold listings.
---
6 – Stock X
Several online platforms have gained popularity in the last few years, and Stock X is quickly becoming a favorite. Beginning with sneakers, they have rapidly expanded categories into sports cards, watches, collectibles, and apparel.
At Stock X, their goal is to become the stock market for collectibles.
Step 1 – Create a listing for your cards. Similar to eBay, Stock X features a "Sell Now" option, where the highest bid wins. You also have the ability to set an "Ask" price for your cards, where you enter the amount you wish to receive.
Step 2 – Once your cards have been sold, ship your items within two business days. Stock X will receive your cards, authenticate them, and send on to the buyer.
Step 3 – After your cards have been verified by Stock X, payment is released.

Pros –
Stock X verifies each sale for authenticity. Something you won't get with eBay, Reddit, or any other online card marketplaces.
The platform is constantly making improvements and adding features. Historical price data and item description pages are upgraded consistently, and the Stock X Seller Program gives discounted fees for active sellers. They also buy sports memorabilia.
Cons –
Entry-level sellers pay a 10% sales fee. You will need at least 250 sales to earn the lowest seller fees of 8%.
A penalty fee of 15% if you don't send cards within the shipping window. Stock X can also increase seller fees in addition to the 15% penalty for shipping cards late.
---
7 – SportsCardPro
SportsCardPro is attempting to create the easiest and most cost-effective way to sell sports cards online. Just two years old, the platform is a one-stop shop for card collectors. Basketball cards, football cards, hockey cards, SportsCardPro offers free market pricing to users.
Complete with a mobile web app, the platform tracks values, and connects buyers with sellers around the world.
Step 1 – Create a SportsCardPro account. Load photos and your cards and write a detailed description.
Step 2 – View comparable cards on the site to gauge current values for your cards. Set your price for the cards you would like to sell or trade. Don't forget to include the cost to ship your cards in the listing price.
Step 3 – Once you receive notification your cards have been sold, ship items within three calendar days. After you send the cards to the buyer, click the "mark as shipped" option so the buyer will know their purchase is on the way.
Step 4 – Sellers are paid via PayPal, with any PayPal fees applied to each account.

Pros –
The "Descending Price Auction" option will slowly decrease the price of your card until it sells. You choose the starting price and the minimum amount you will accept for the card.
No fees to buy or sell cards. SportsCardPro makes money from Ads on the site but does not charge transaction fees at this time.
Cons –
With zero fees, it's hard to come up with a downside to using SportsCardPro.
---
8 – Beckett
The name many old-school card collectors remember as the authority in sports card prices, Beckett Marketplace connects buyers and sellers.
Step 1 – Sell your cards on the Beckett Marketplace by becoming a Beckett Dealer. Sign up through the website, and receive your own customizable online storefront through the Beckett brand.
Step 2 – Once you are a Beckett Dealer, you will have access to card prices and evaluation tools as you become integrated with the Beckett Online Price Guide.
Step 3 – You will have the ability to sell cards on The Beckett Marketplace, Amazon, and eBay.

Pros –
Hassle-free inventory management from Beckett, with step-by-step customer support.
Access to millions of card photos to make your listings look professional.
Cons –
Better for repeat sellers, and not ideal for one-time-only card sellers.
Hard to find "fine-print" details on becoming a Beckett Dealer on the website. Need to email or call Beckett directly for details on fees, upfront costs, and payment arrangements.
---
How To Sell Baseball Card Collections in Bulk
You won't have any trouble selling your baseball cards in bulk. Dozens of online blogs and card shops buy entire card collections. The biggest problem you will face when selling your cards in bulk is agreeing on a price.
How do you agree on a price for a bulk collection of baseball cards? You can receive an offer from an online card shop. Or actively list your bulk collection on a marketplace like eBay or Craigslist.
I would advise looking up the value of the different years in your collection with a price or buyers guide first.
There's always the option to sell to your local card shop down the street. Or you could hold your own garage sale or yard sale.
Here's another alternative – sell your bulk baseball card collection to us! We buy all sorts of bulk baseball card collections, so reach out and let us know what you would like to sell.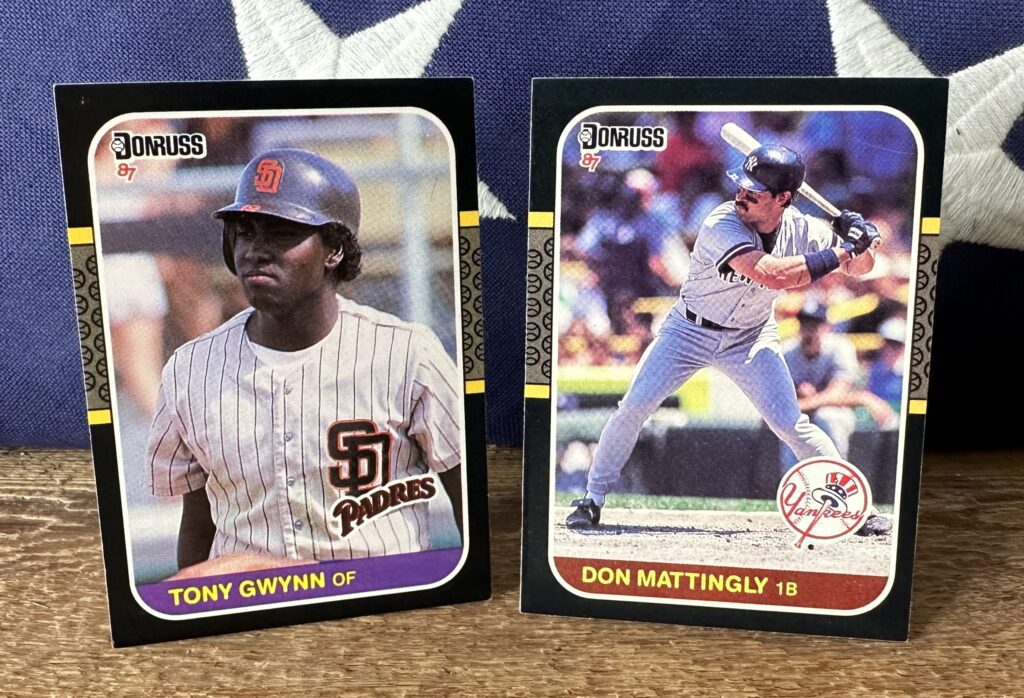 ---
What Baseball Cards Are in High Demand?
Condition plays a major part in baseball card values, now more than ever.
While cards of current sports stars change from week to week depending on their performance on the field, vintage and pre-war graded cards in mint condition seem to always be in high demand.
Another factor that determines cards in high demand is comparable sales. If a card sells at auction for an abnormally high or low price, it could cause collectors to flock to, or away from, similar cards.
Pre-War Card Collection
Many of the most valuable sports cards in the world were printed in the Pre-War era, before 1945.
Lou Gehrig, Babe Ruth, Honus Wagner, and Ty Cobb were all from this time period, and several of their cards are worth millions.
Pre-War baseball cards were sold by tobacco and candy companies.
The American Tobacco Company printed the famous 1909 T206 Honus Wagner card, while Goudey, the chewing gum company, printed some of the most valuable cards of the 1930s.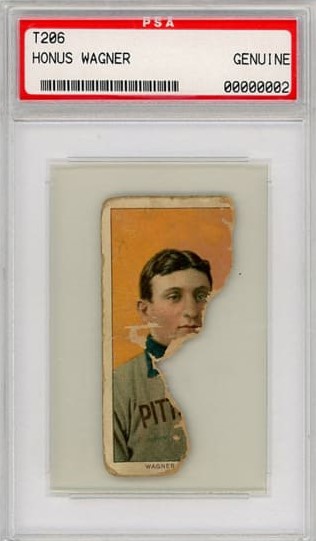 Vintage Trading Cards
There's a lively debate as to when the "Vintage" baseball card era begins and ends. While the exact dates are still in question, let's call it 1946 to 1973.
Why do I choose those years? World War II ended in 1945, so it makes sense the era after the "Pre-War" would begin around this time.
Some collectors argue the vintage trading card era began in 1948, marking the first year the Bowman Gum Co. printed baseball cards. The next major development was in 1951 when the Topps Chewing Gum Co. issued its first set.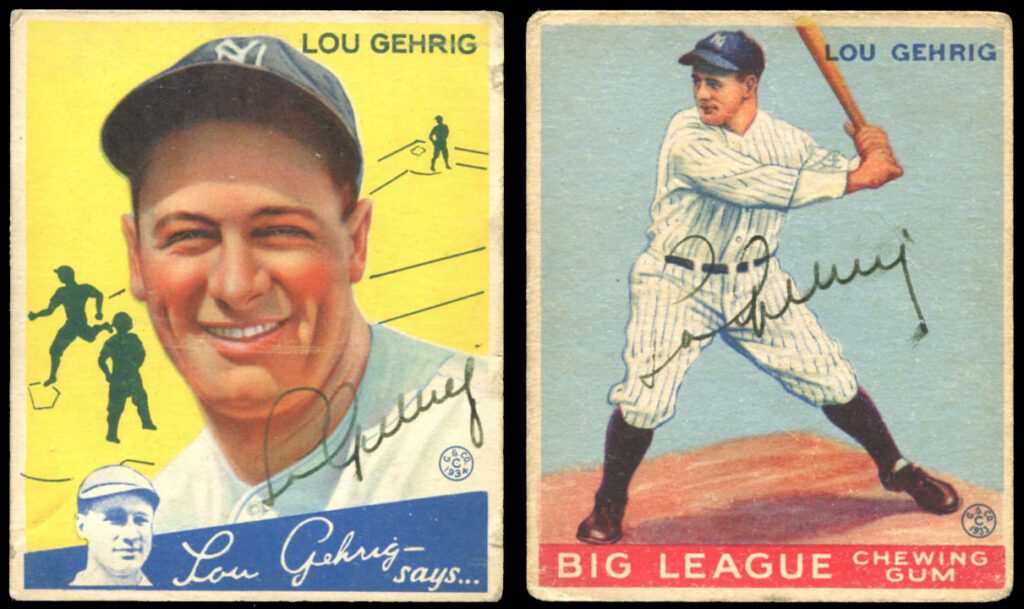 Topps baseball cards stumbled in their first year but hit a grand slam in 1952. The slightly larger and much more colorful 1952 Topps set is still the most popular and recognizable of the vintage era.
Modern Trading Cards
At some point during the 1970s, let's call it 1974, the "Vintage" era transitioned to the Modern sports card era. After a few years of calm in the late 1970s, the sports card world went nuts in the 1980s.
Several new card manufacturers stepped into the arena in the 80s. Score, Fleer, Donruss, Upper Deck, and dozens more.
Sports cards boomed in the late 80s and early 90s. People in the hobby also refer to this time as the junk wax era, kicking off the modern baseball card era.
---
Sell Your Vintage Sports Cards for Top Dollar
The reason for selling sports cards can be wide-ranging, but we all have the same goal. Get paid top dollar for what we have to sell.
When you feel like perhaps the online sale won't produce the best results, there are always in-person options. It's time to think about visiting a card shop.
And don't forget – we buy all sorts of baseball cards! So be sure to reach out and let us know what you would like to sell.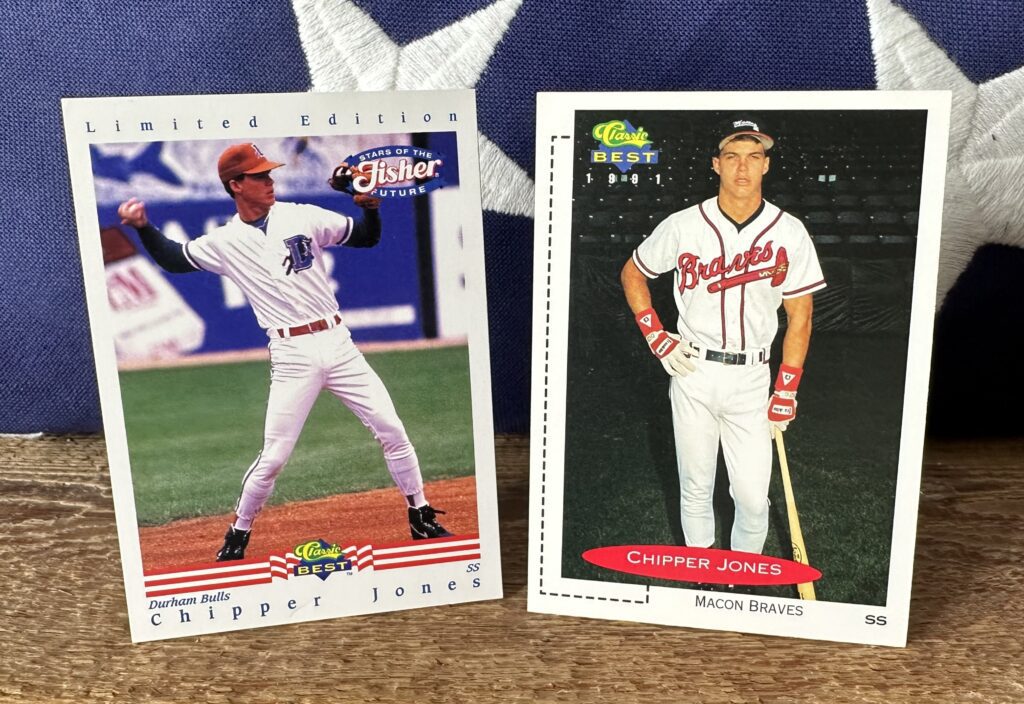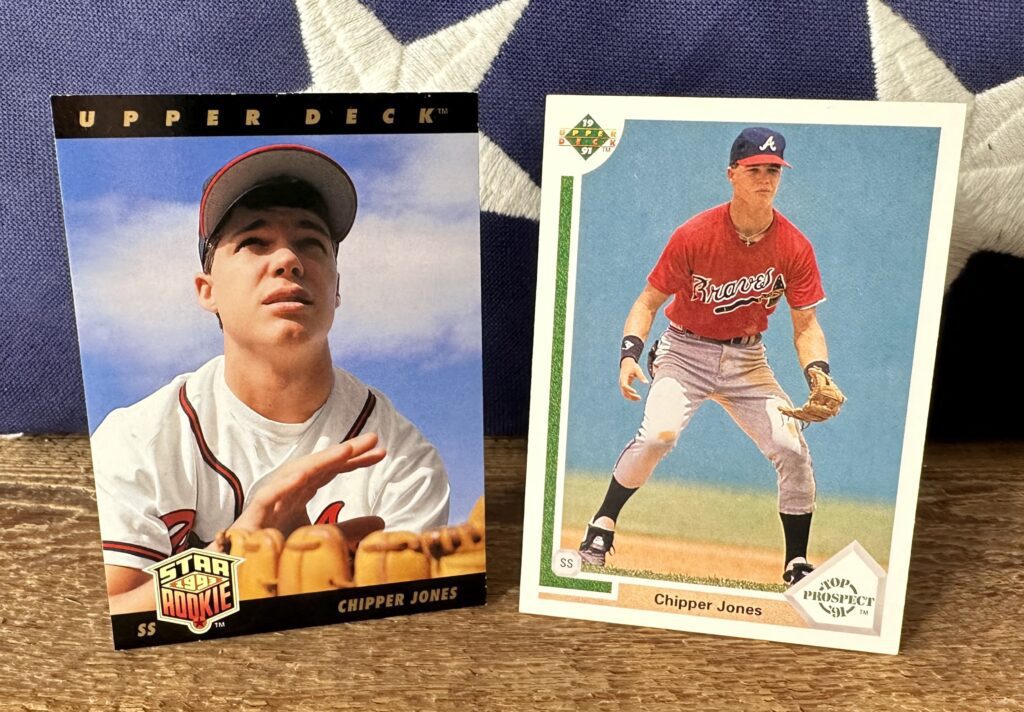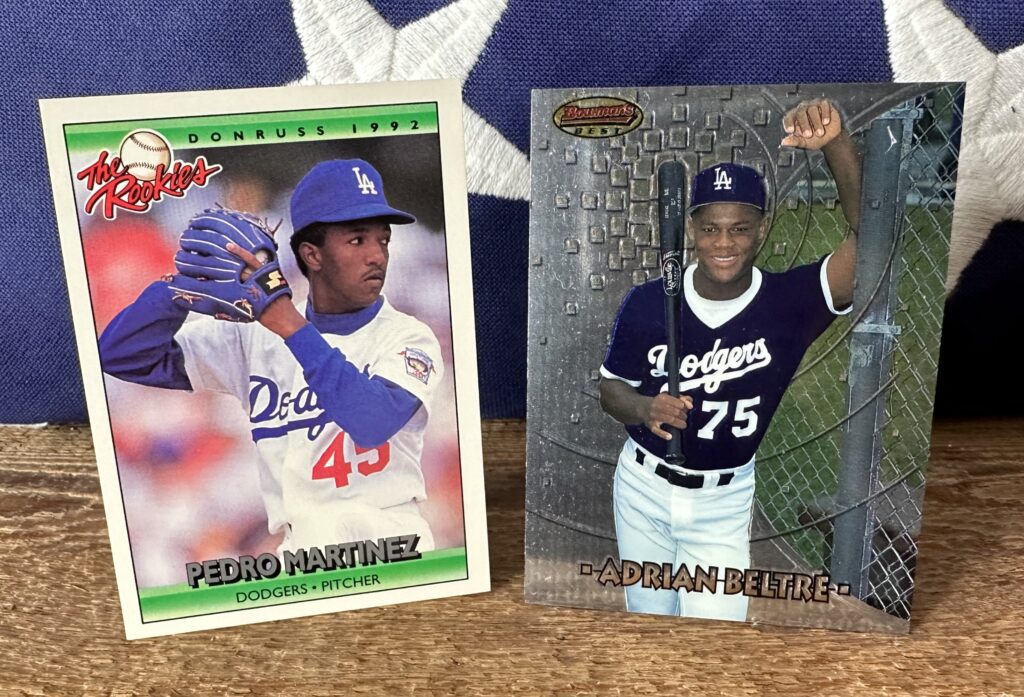 Read Next –> How to Find a Card Shop Near Me
---
Additional Resources –
All About PSA Grading – Professional Sports Authenticator
Top 7 Best Places to Sell Coins Online – Attic Capital