---
If you are one of the 400 million people who have a box of 1987 Topps baseball cards in your basement, you're probably wondering what they are worth. I have some good news and some bad news for you.
The good news is, there are a few cards that could be lurking in your '87 Topps that might bring some joy and could be worth a few bucks. The bad news is a box of '87 Topps "commons" will bring you pain, agony, and sadness as you realize there's more value in the box than the cards themselves.
I write this from personal experience, as I have recently flipped through an old box of 1987 Topps baseball cards that haven't been touched in 30 years.
Afterward, as I placed the box back in the closet, I thought, "well, there's ten minutes of my life I'll never get back."
1980s Topps Baseball Cards
There were some really great 1980s Topps baseball cards, and I mean great. Some of my favorites were the early 80s, of course.
The '84 Don Mattingly rookie, the '80 Rickey Henderson rookie, and the '82 Cal Ripken future stars card. Early 1980s Topps baseball cards were not over-produced and included the rookie years of many Hall-of-Famers.
Then there were the late 1980s Topps cards. My estimate is over one trillion of these cards were produced. A kid in 1989 could hardly turn around without knocking over a stack of late 80's Topps baseball cards. They were everywhere.
1987 Topps Baseball Cards
Baseball card collectors love to speculate on the production numbers of 1987 Topps cards. I've heard estimates of anywhere from one million prints of each card all the way up to over seven million copies of each card printed.
From what I've read, the card producers of the 1980s did not release production numbers. This leads me to my next obvious question.
Why didn't they ever release production amounts? It's because nobody was counting. The printers were running at full speed. Maybe they were printing too fast to count.
1987 Topps Printing Press at Full Speed
Kids wanted to buy them and Topps was sure to print enough for anyone and everyone to have plenty of late 80s cards. No tracking of production necessary.
If nobody counted the actual production of the 1980s and 1990s baseball cards, it might be because they didn't think anyone would ever ask how many were actually made. Maybe, the baseball card producers never thought the production amounts would ever interest anyone.
This might give a little insight into the mindset at the time. Produce as many baseball cards as possible; nobody would ever stop to ask how many were actually created.
1987 Topps Baseball Cards Value
If every man, woman, and child in America own at least one box of 1987 Topps baseball cards, what's the value of each box? Of course, it depends.
From personal experience, I can say it's possible to flip through an entire box of '87 Topps cards and not recognize one single name.
1987 Topps Baseball – Who Are These Guys?
If it's possible for something to have negative value, these unrecognizable faces on the 1987 Topps cards qualify. A negative value would be something that costs you more to own than it's actually worth.
The space the object occupies in the universe costs more than the value the object delivers. That's the 1987 Topps baseball "common" card.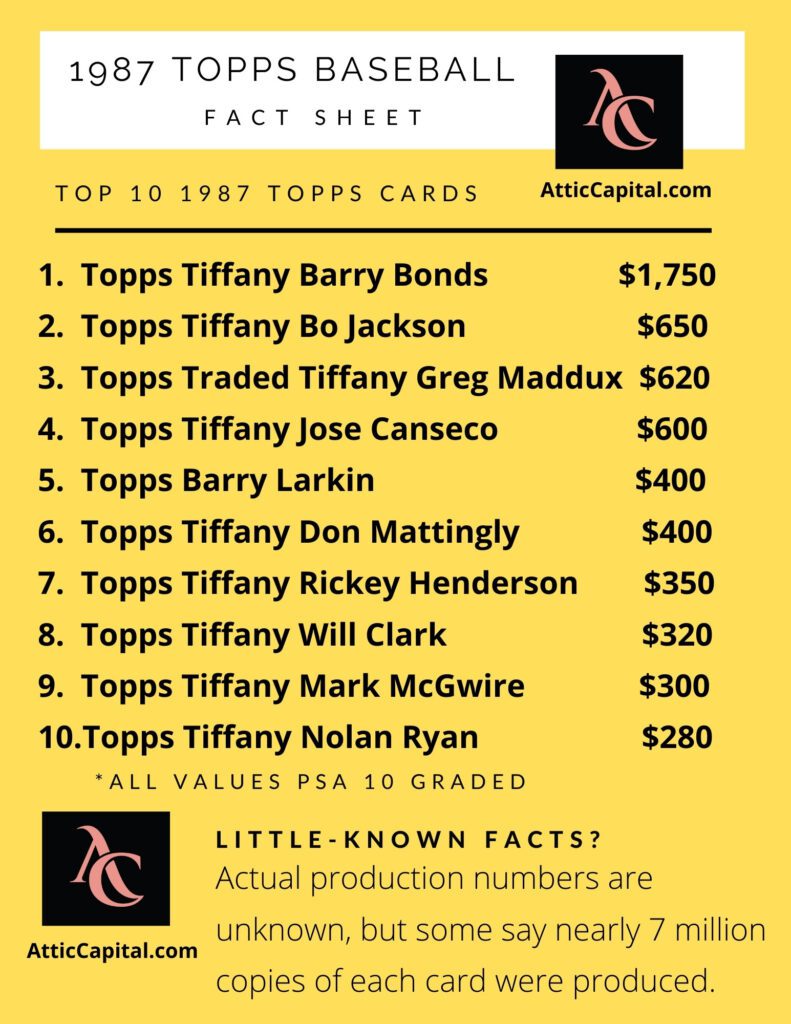 It might sound harsh, but start flipping through a box of picked-over, cleaned-out, common cards from the 1987 Topps set, and you will most likely agree.
To make my point crystal clear, I tried to give away a box of 1987 Topps baseball cards to my nephew, and he wanted ten bucks to go with them, just to take them off my hands.
Topps Tiffany Saves The Day
But there are 1987 Topps baseball cards with some value. Especially if you have Topps Traded or Tiffany cards.
These limited edition cards were produced in much lower production numbers, making them hard to find and valuable. A few 1987 Topps Traded Tiffany rookie cards do have some value.
---
Topps 1987 Complete Set Values
Complete sets of the 1987 Topps Baseball Tiffany cards are currently selling for over $1,000 on eBay. These are factory-sealed sets with the original sticker and are in great condition.
The complete set in the photo below features the 'collectors edition' tiffany cards along with the limited edition Topps 'traded' cards, 1-T through 132-T. This was recently sold on eBay for $1,500. From the photos, the boxes look to be in excellent condition.

---
Topps 'Tiffany' and 'Traded' Cards
Topps offered different versions of their cards from 1984 to 1991. If you flip the card over, you can easily tell the difference by the white backs on the Tiffany cards. They will also appear glossy on the front.
Donruss had 'Rated Rookies' and Fleer had their 'Update' cards, but Topps went all out with 'Traded Tiffany' premium cards.
There are also Topps Traded cards, which look very similar to the Tiffany cards from 1987. Values for the Tiffany cards are much higher than the regular Topps cards because only 30,000 cards were produced.
The 1987 Topps "Tiffany" cards are currently reselling on eBay with impressive price gains over the last few months. You can search eBay and view all the recent sales in order of dollar value, date of sale, or even closest sale to your location. It's a great way to see month-over-month price changes for certain cards.
---
1987 Topps Barry Bonds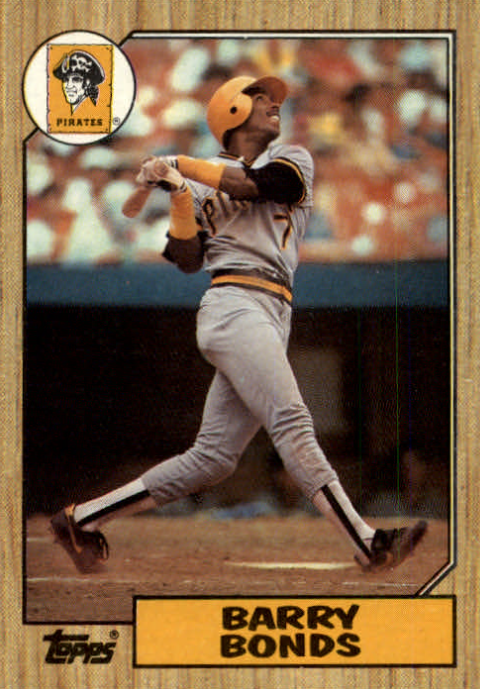 1987 Topps Barry Bonds, PSA 10 Tiffany, sold for $4,500 on an eBay auction. PSA 9 Barry Bonds Tiffany is valued at $170 at the PSA website price guide.

---
1987 Topps Bo Jackson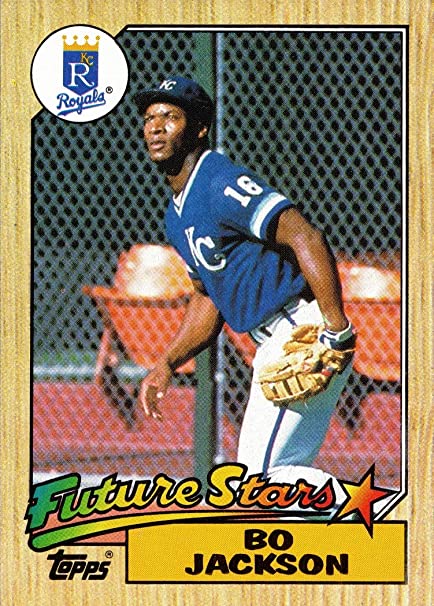 ---
1987 Topps Roger Clemens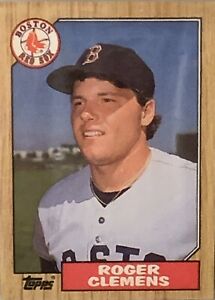 ---
Barry Larkin Rookie Cards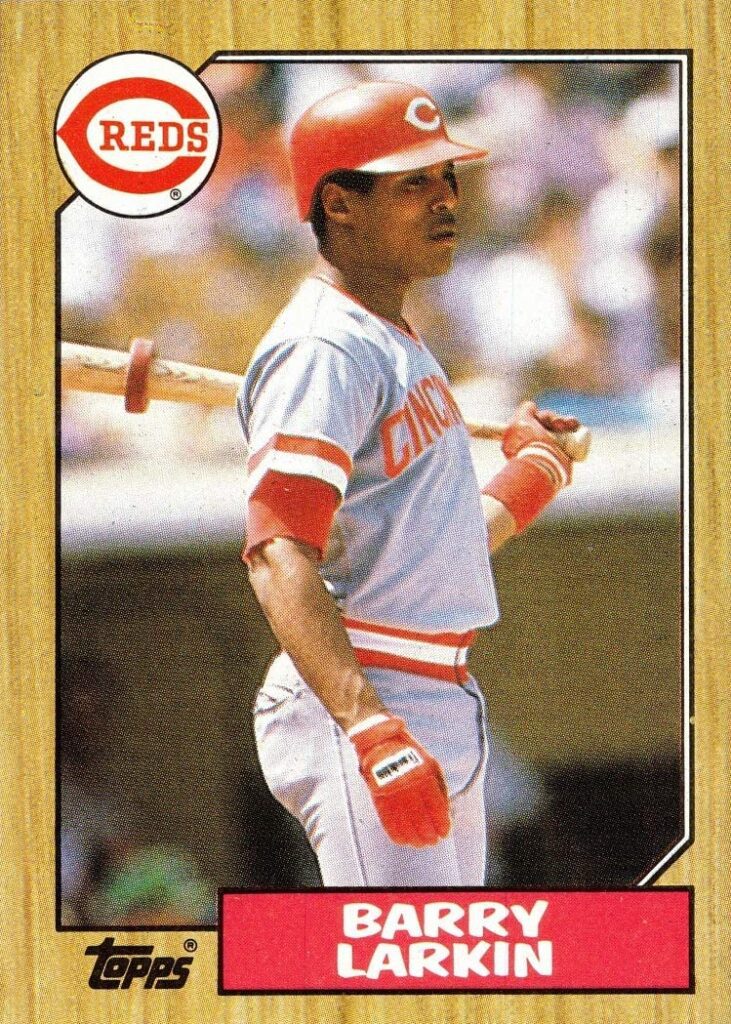 ---
1987 Topps Jose Canseco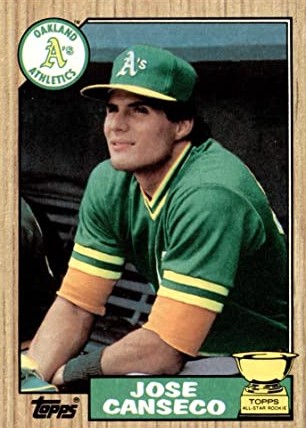 ---
1987 Topps Nolan Ryan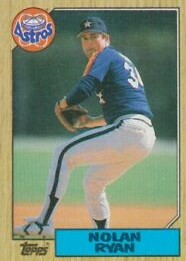 ---
---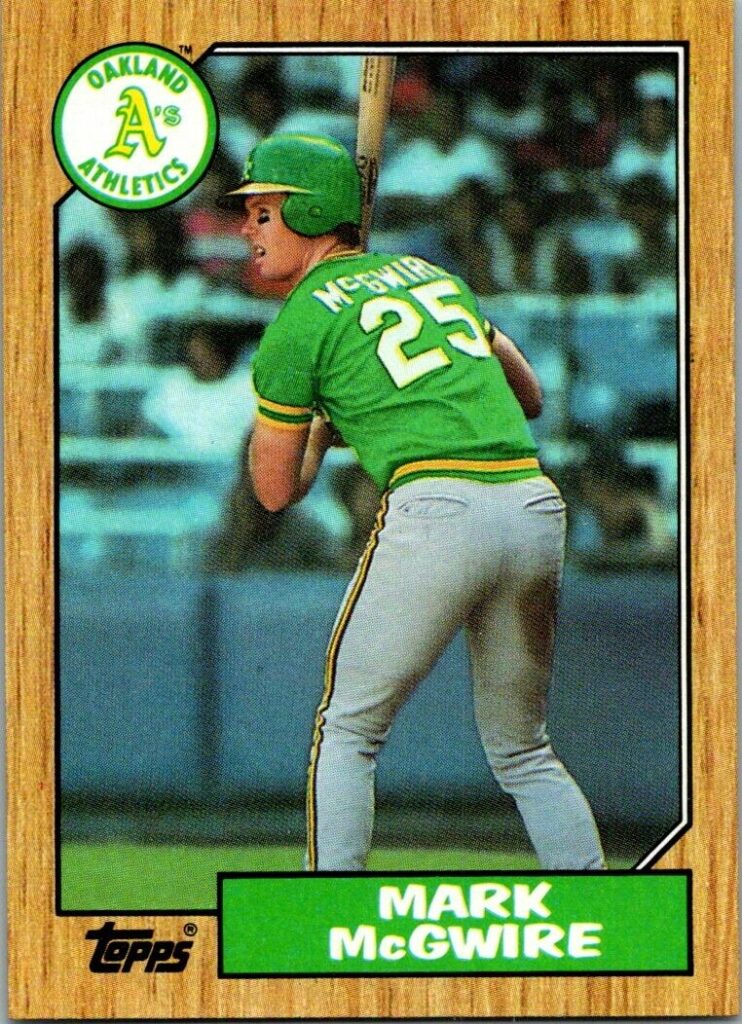 1987 Topps Mark McGwire, Oakland Athletics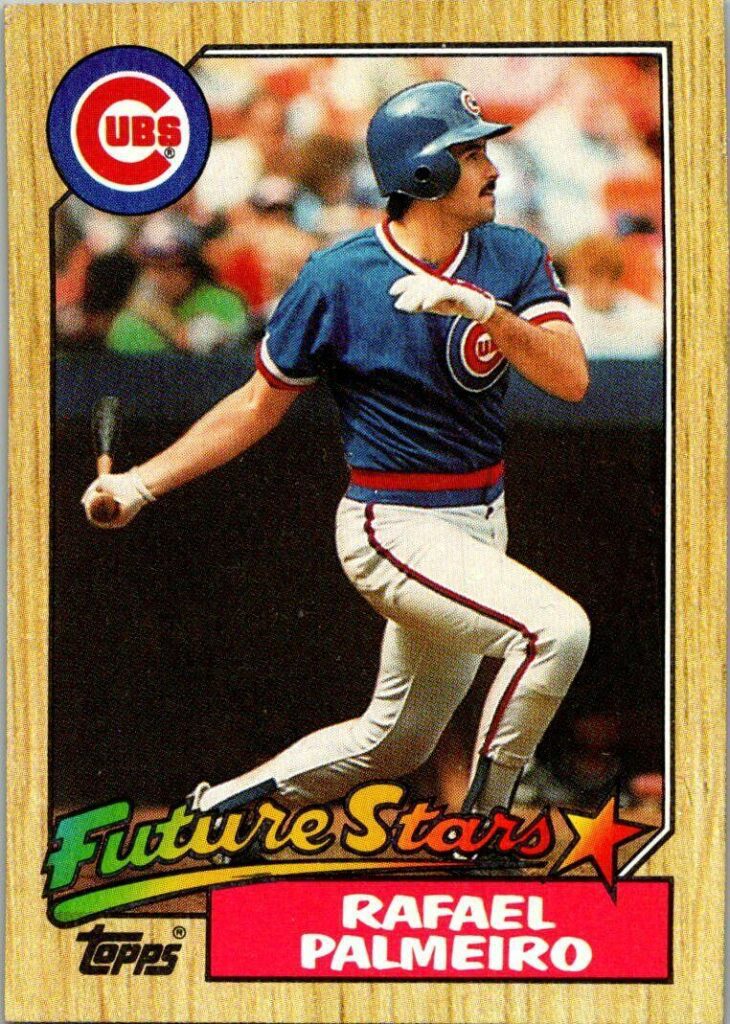 1987 Topps Rafael Palmeiro Rookie Card, Chicago Cubs
1987 Topps Pete Rose, Cincinnati Reds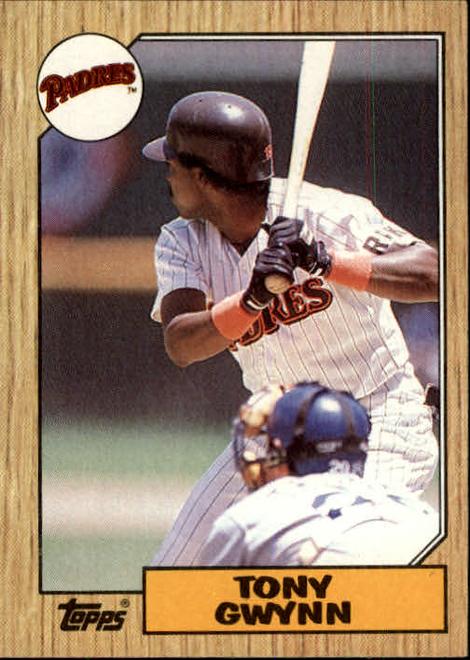 1987 Topps Tony Gwynn, San Diego Padres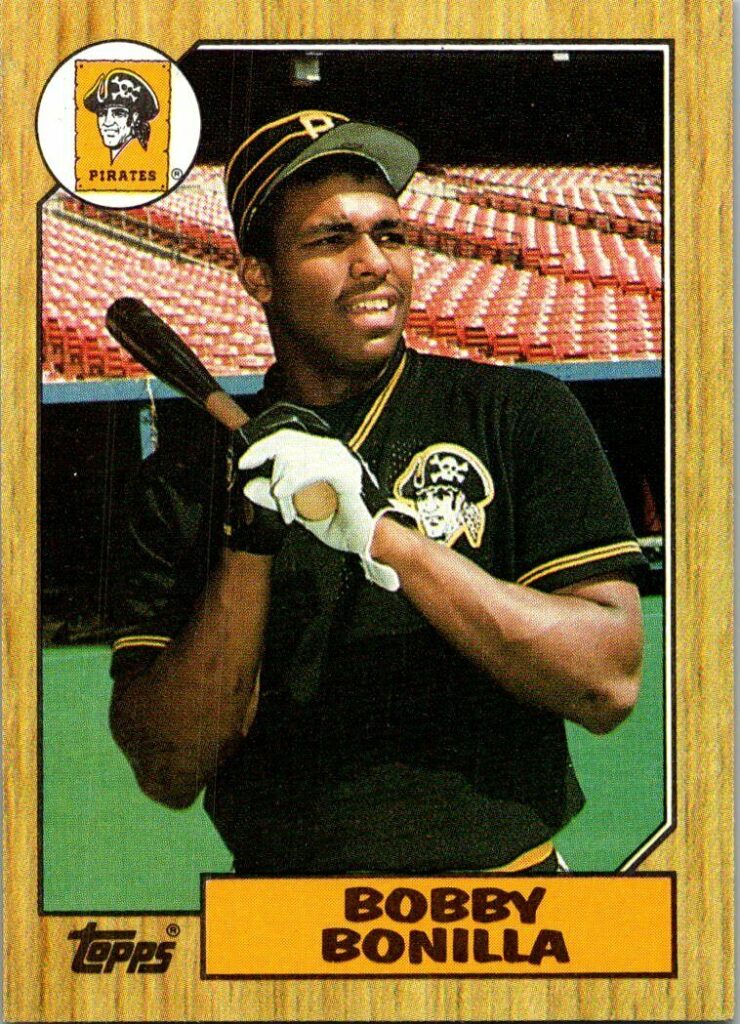 1987 Topps Bobby Bonilla, Pittsburg Pirates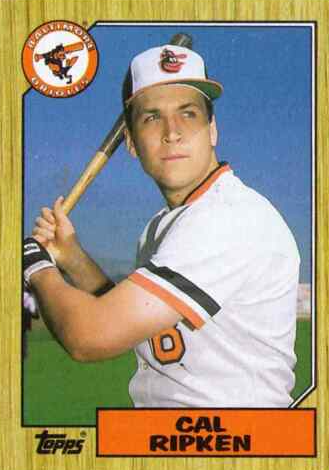 1987 Topps Cal Ripken Jr., Baltimore Orioles
---
Hunting for the 1987 Topps Complete Set
The 1987 Topps baseball card set is still an affordable collectible. You can find complete sets selling on eBay for almost nothing. And that might be too much.
But when you consider the list of great players from the 1987 season, buying a complete set might make sense. I'm not sure if this is a typo – but a factory set just sold recently for Twenty-Five Dollars!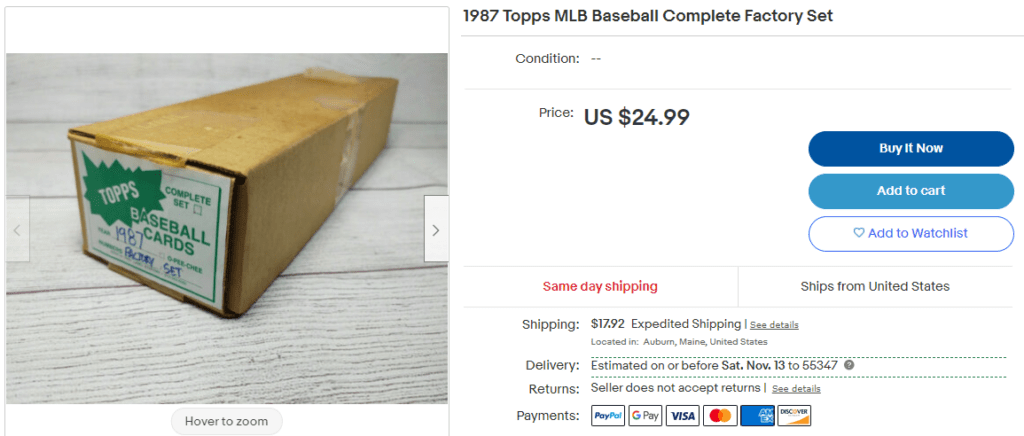 ---
More Baseball Legends of the 1987 Topps Set
Consider this for a minute, the entire sealed 1987 Topps set for 25 bucks. Here's a list of amazing MLB players included in the set, in addition to the players featured above.
There are Hall of Fame pitchers, World Series Champions, and hitters famous for some of the most iconic home runs of the 1980s and 90s included in this set. If you remember the 1987 Topps baseball cards, chances are your favorite player was on this list.
Greg Maddux Rookie Card, Chicago Cubs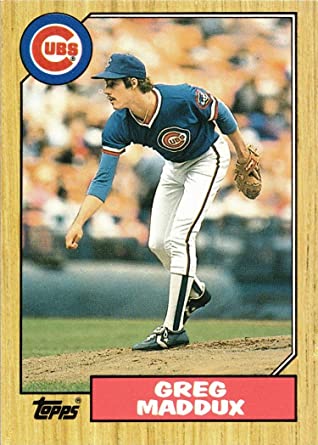 Dwight Gooden, New York Mets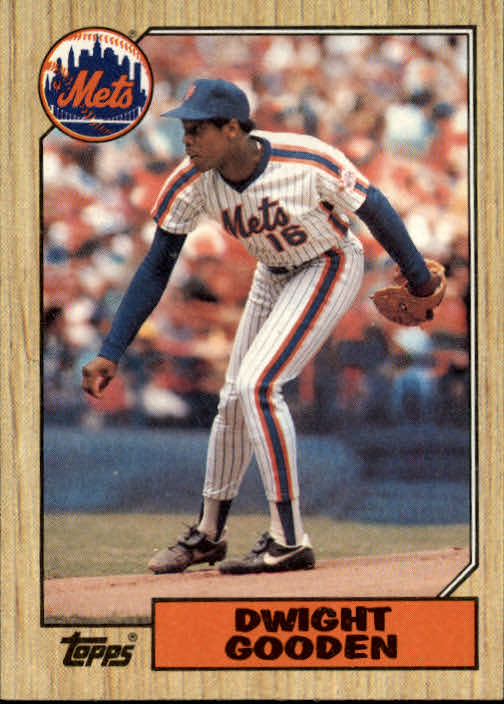 Dave Stewart, Oakland Athletics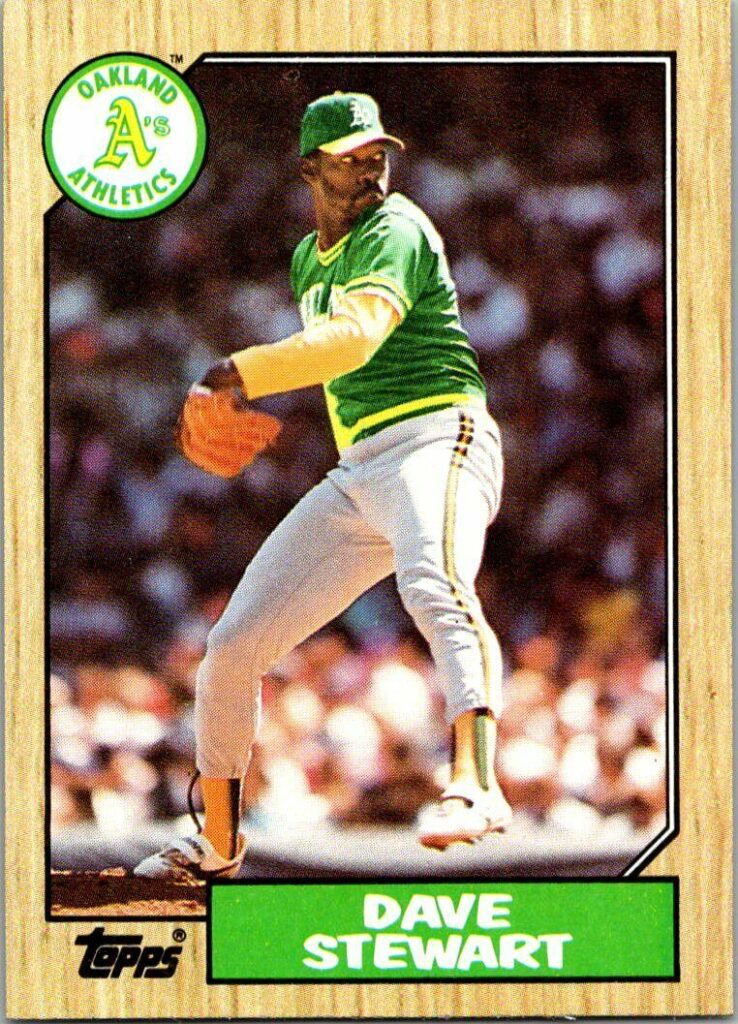 Kirby Puckett, Minnesota Twins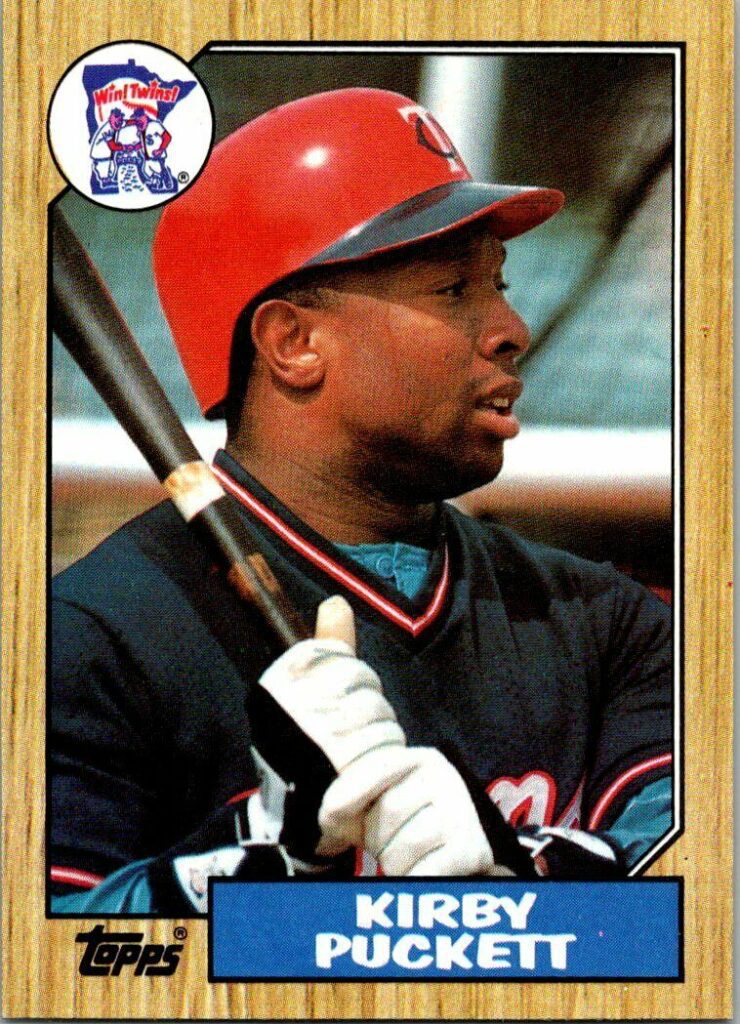 Tom Seaver, Boston Red Sox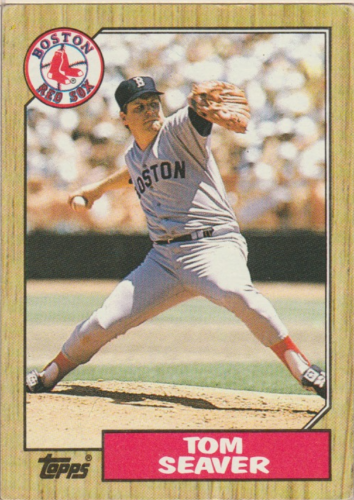 Reggie Jackson, California Angels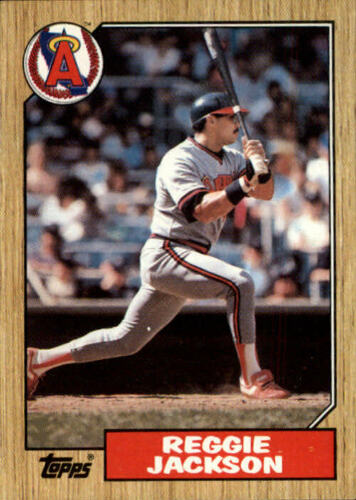 Darryl Strawberry, New York Mets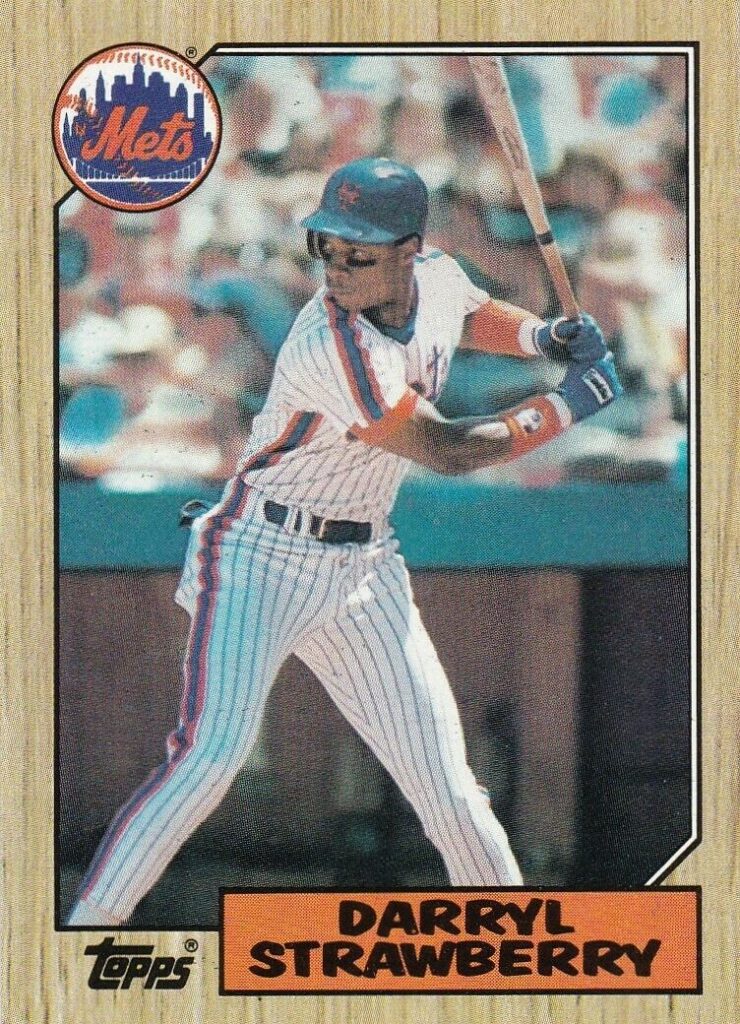 Will Clark, San Francisco Giants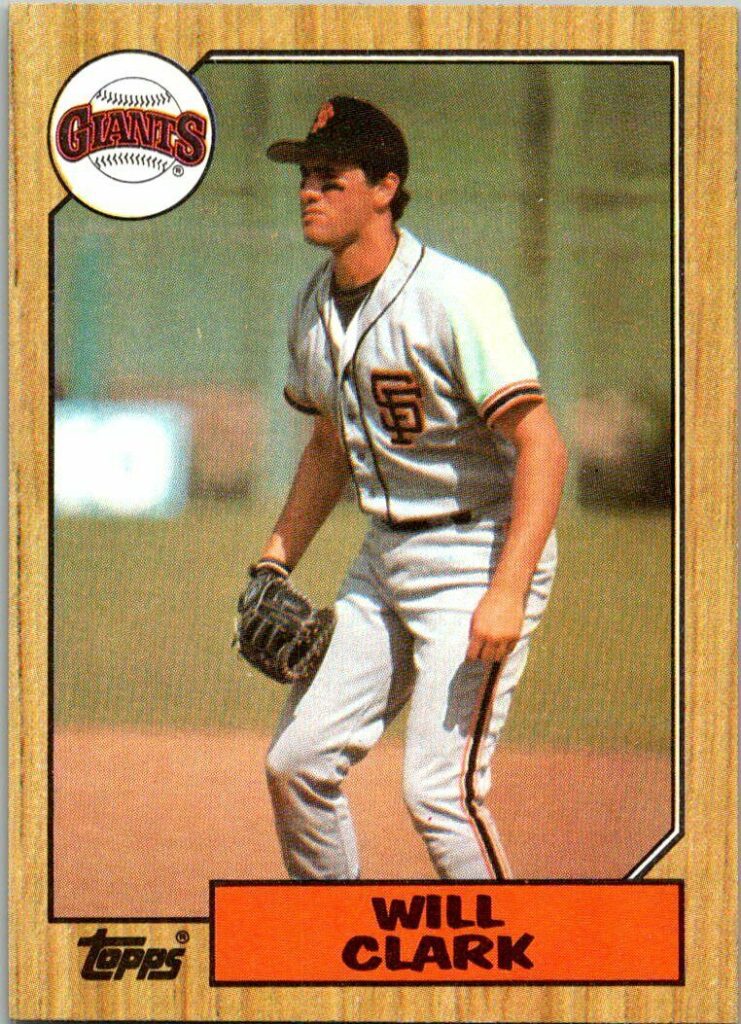 Ozzie Smith, St. Louis Cardinals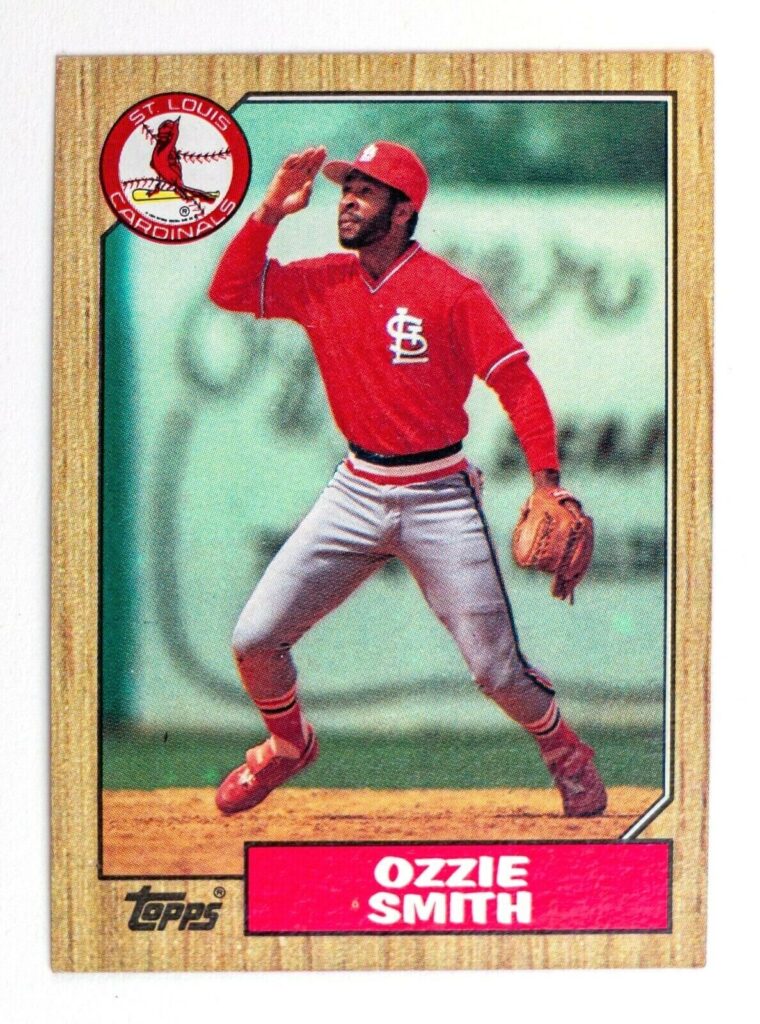 Tim Raines, Montreal Expos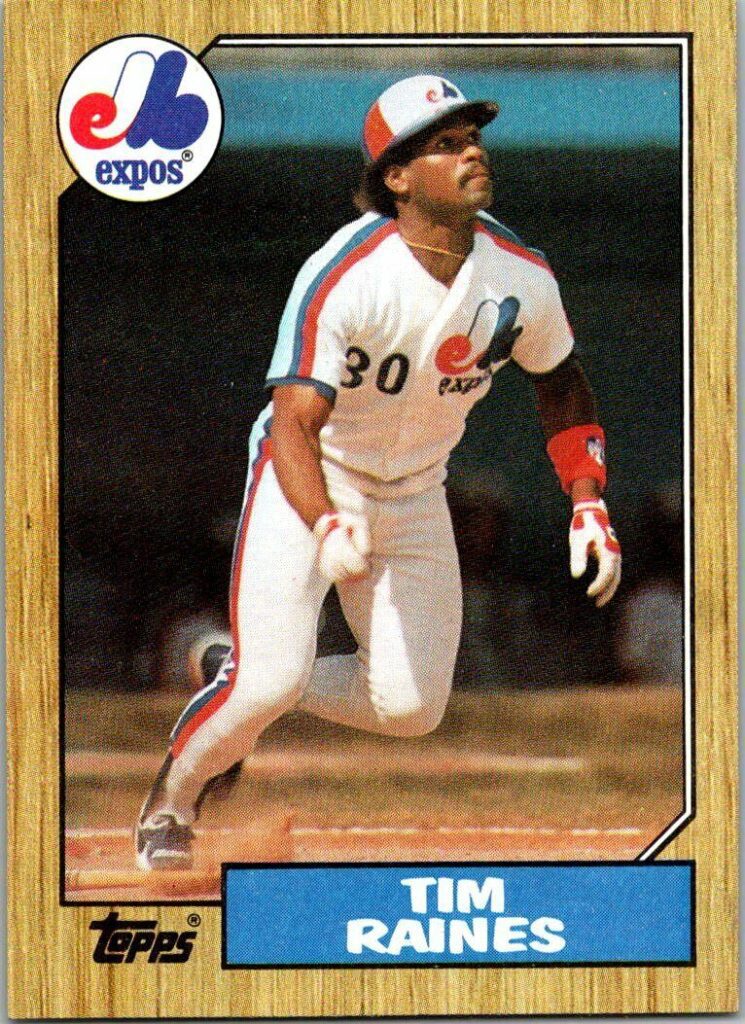 Mike Schmidt, Philadelphia Phillies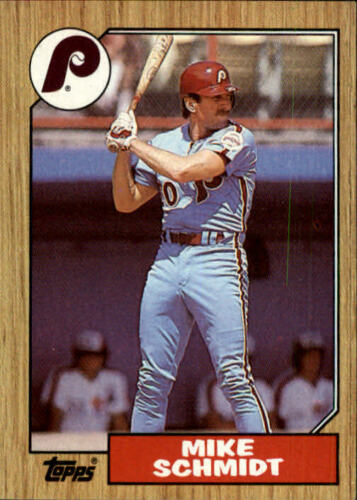 Andre Dawson, Montreral Expos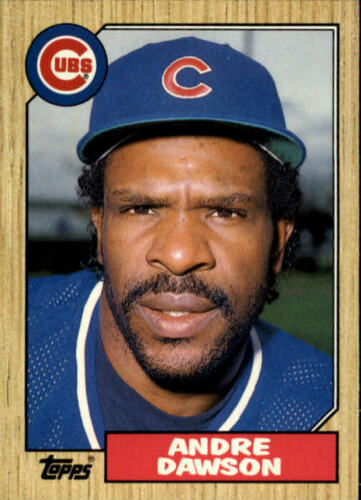 George Brett, Kansas City Royals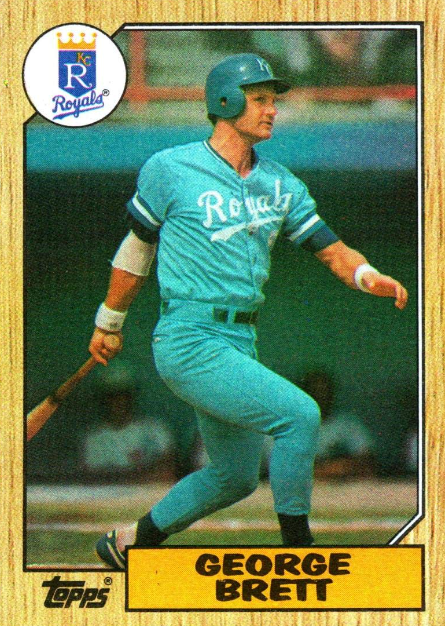 Wally Joyner Rookie Card, California Angels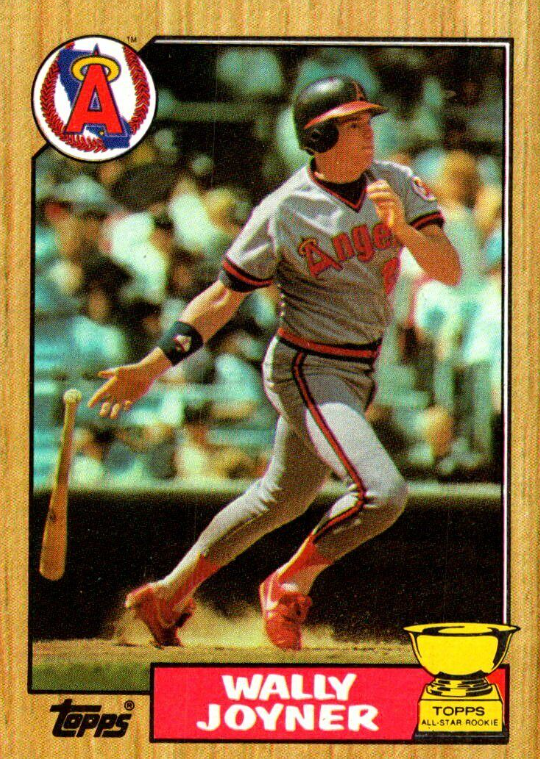 Ken Griffey, Atlanta Braves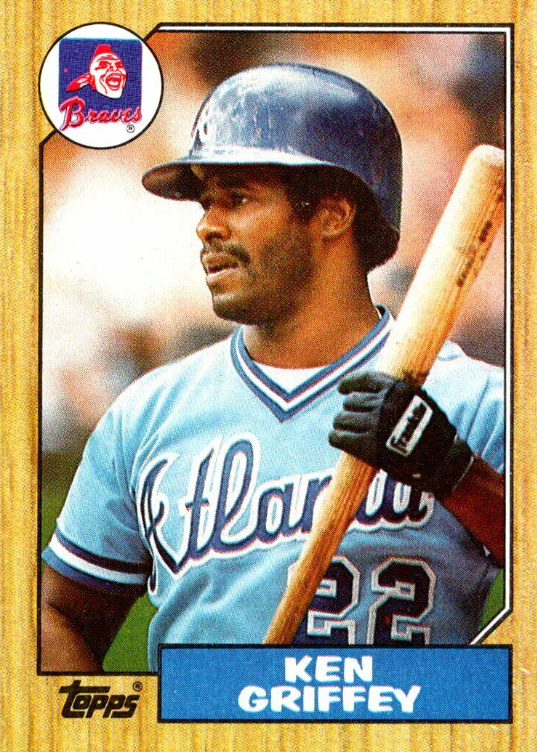 Keith Hernandez, New York Mets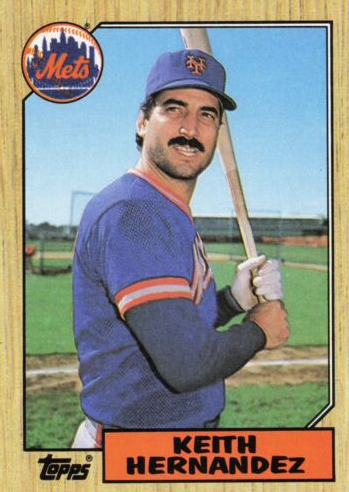 Gary Carter, New York Mets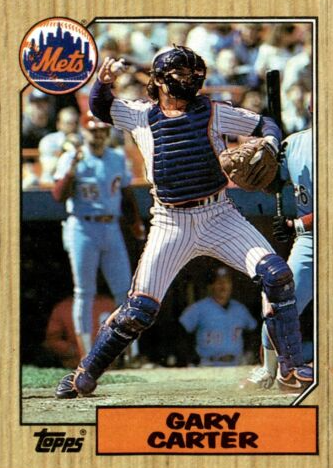 Rickey Henderson, New York Yankees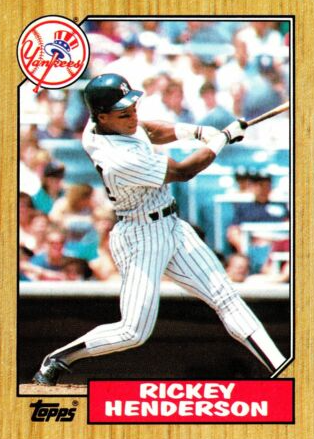 Carlton Fisk, Chicago White Sox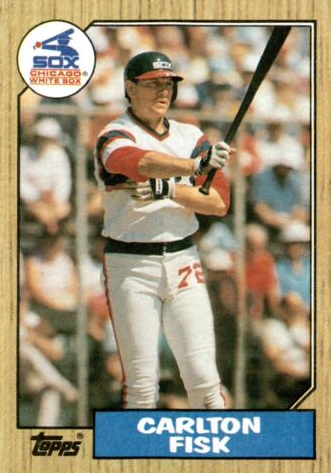 Ruben Sierra Rookie Card, Texas Rangers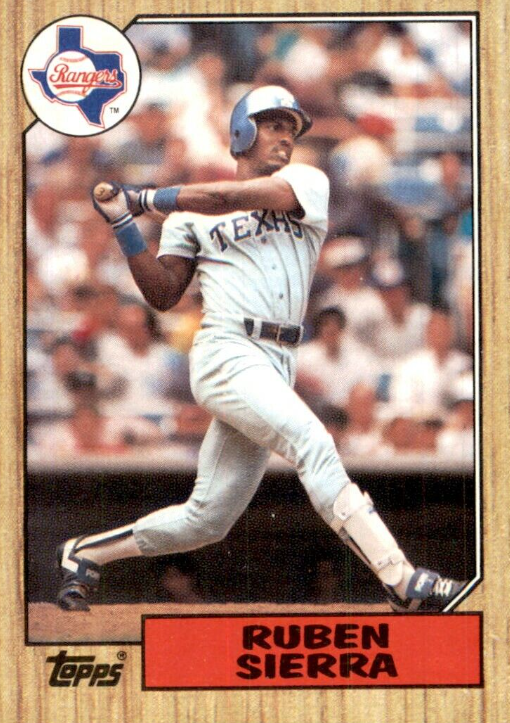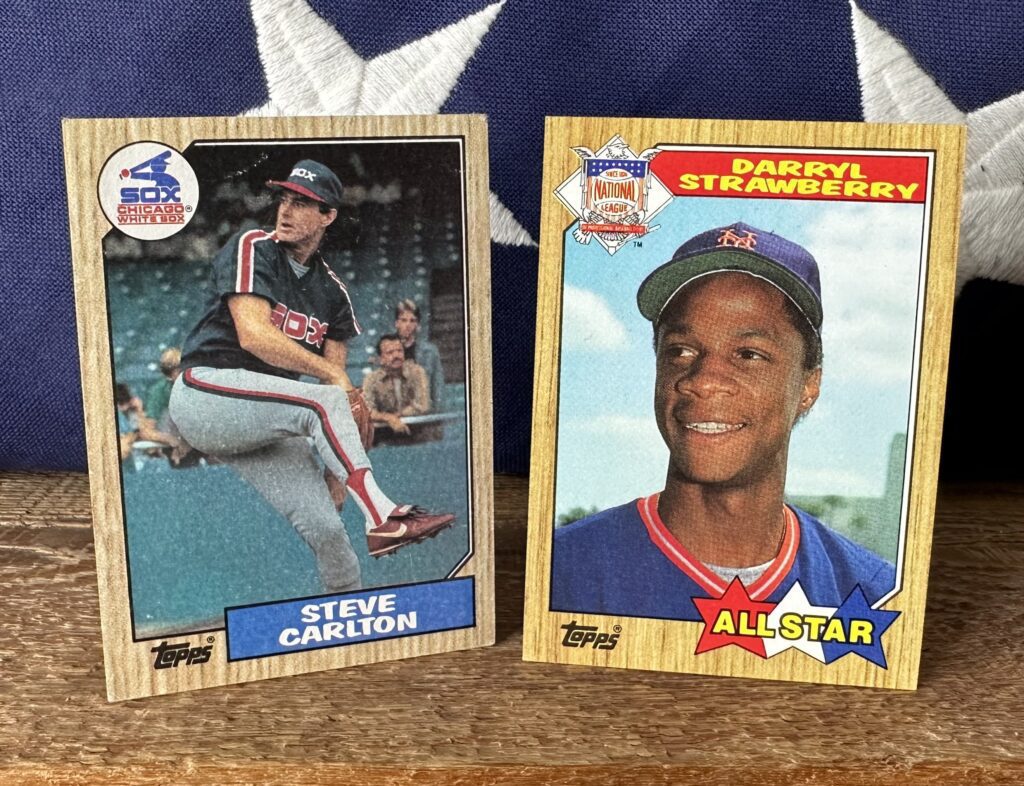 ---
1987 Topps Baseball Card Box
And if the entire Topps set doesn't excite you, maybe you would be interested in a box of 1987 sealed packs. Each box contains 36 wax packs, with 17 cards per pack. Inside each pack is the possibility of several subsets.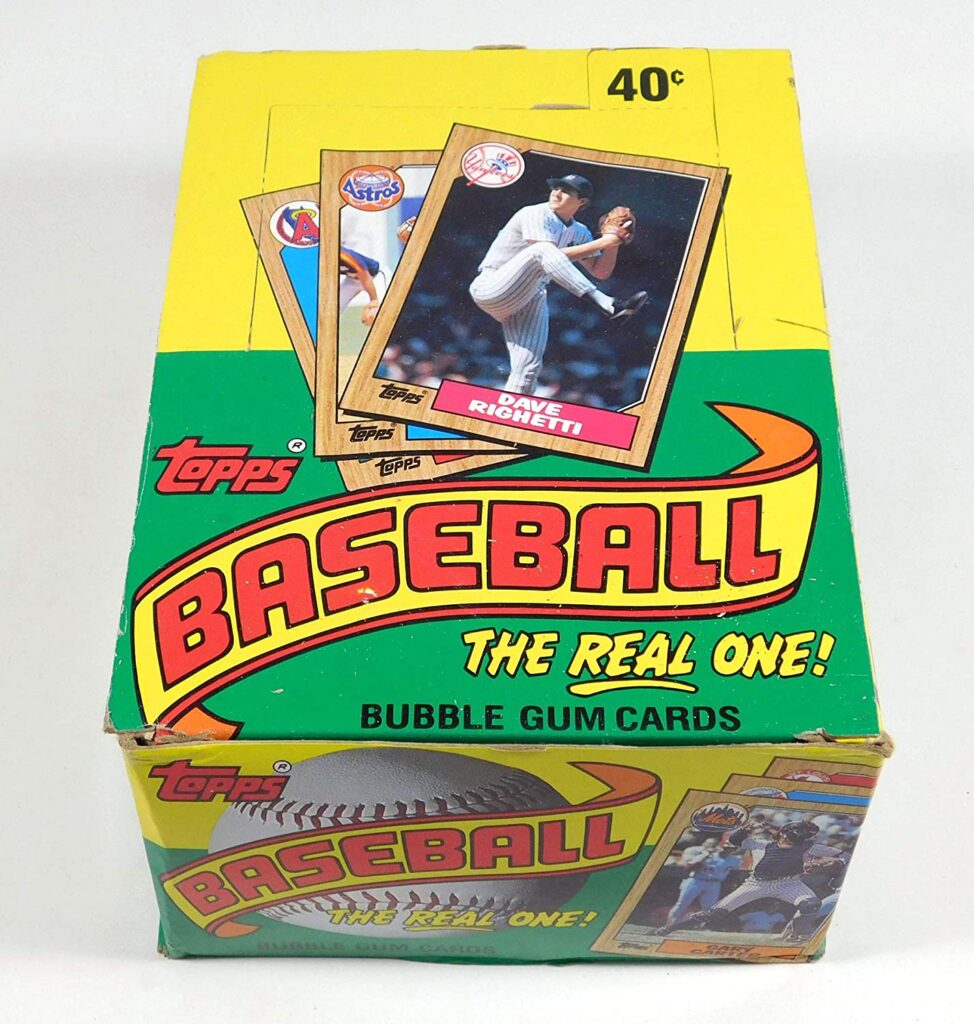 ---
1987 Topps Wax Packs
Record Breakers, All-Star Selections, Team Leaders, and Turn Back the Clock cards are included in the 1987 set. Some of the first Topps sports cards you can remember opening as a kid were these very same wax packs.
While the 1987 Topps baseball cards get a bad rap, the front of the card was a pretty remarkable design. The last of a plain cardboard era, before Upper Deck, and others began printing premium trading cards.
And although the most valuable card isn't included in the '87 Topps, a great find is always around the corner.
Whether it's the higher-quality card fronts from the Topps Tiffany set, or just a few notable rookies, the junk wax era will forever be remembered by all who experienced it.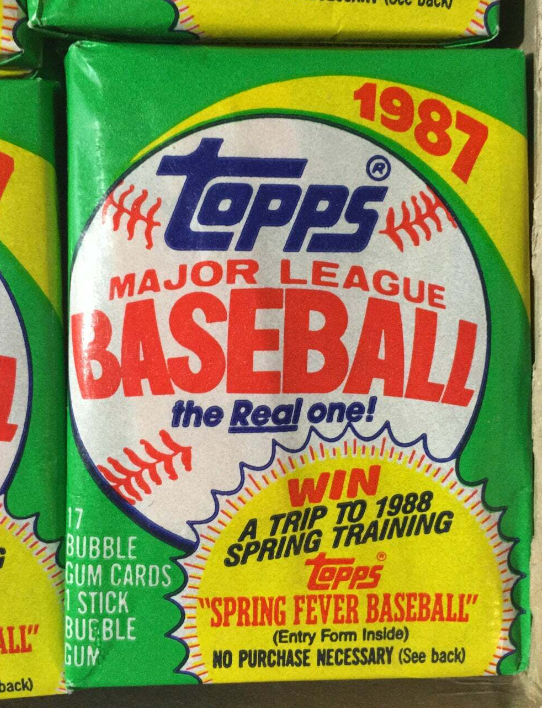 ---

10 Most Amazing Facts from the 1987 Topps Baseball Card Backs
I take this for granted, but some of you might not understand the wealth of information on the back side of baseball cards.
The front of the card hopefully has a great action shot or close-up photo of your favorite player. The back side, stats, player bios, and some of the most amazing and incredible facts you will ever read.
Who researched and wrote the facts found on the back of 1987 Topps baseball cards? I'd love to meet them. If you are out there, please reach out, I have many questions for you.
So let's take a look at a few of the most amazing facts found on the back of 1987 Topps baseball cards. Let me know which one is your favorite in the comments below.
Carney Lansford, Oakland Athletics
"Carney is a direct descendent of Sir Francis Drake, the 16th-century British admiral."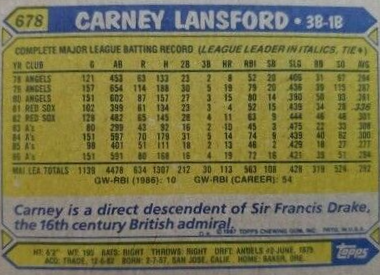 2. Jim Traber, Baltimore Orioles
"Jim is an accomplished professional singer. He sang National Anthem at Memorial Stadium the night he made his major league debut, 9-21-84."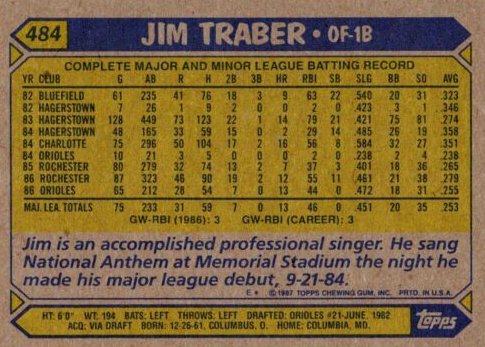 3. Howard Johnson, New York Mets
"Howard was co-winner of a rib-eating contest among professional athletes after 1985 season."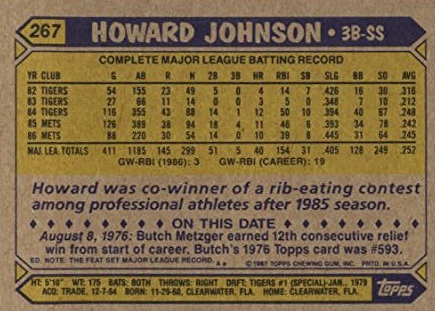 4. Moose Haas, Oakland A's
"Moose has a Black Belt in Tae Kwon Do. He is an amateur magician and a certified locksmith."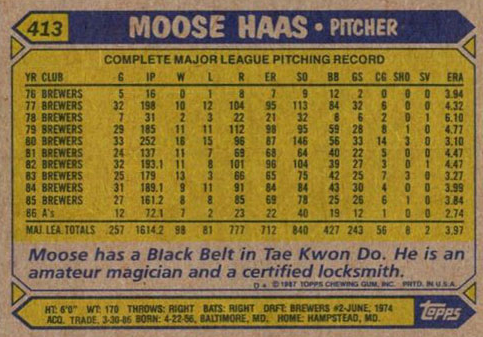 5. Sid Fernandez, New York Mets
"Sid wears uniform #50 for two reasons: His native Hawaii was the 50th of the U.S. states and his favorite television show is Hawaii Five-0."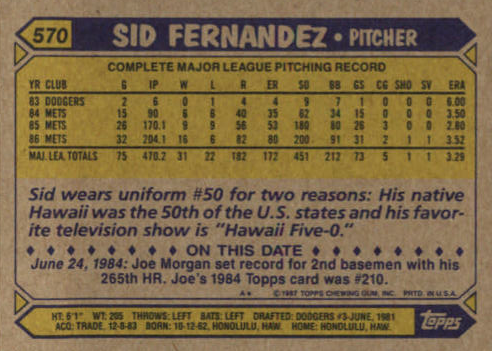 6. Ozzie Smith, St. Louis Cardinals
"Ozzie has been recognized as one of the ten best casually dressed men of America. He and his wife have a son, Osborne Earl, Jr."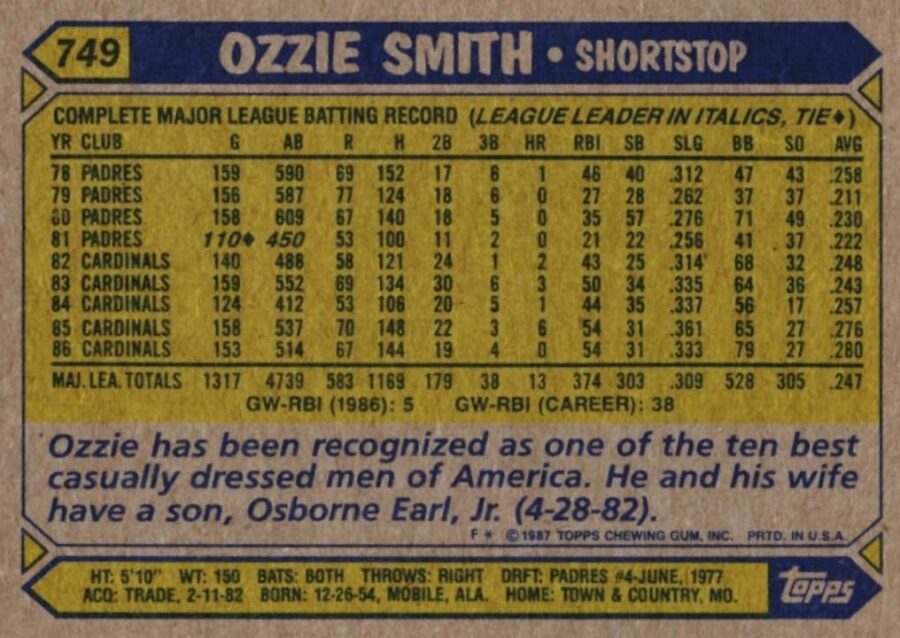 7. Daryl Boston, Chicago White Sox
"Daryl is a fan of popular music. He owns an excellent impersonation of singer Stevie Wonder."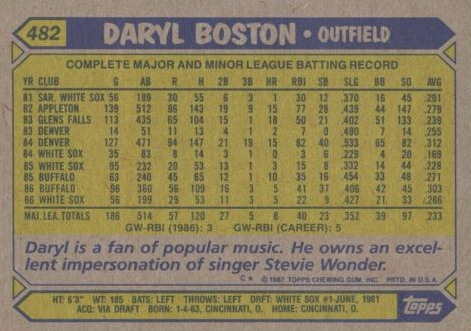 8. Joaquin Andujar, Oakland A's
"Joaquin's #47 is blended in design of his home."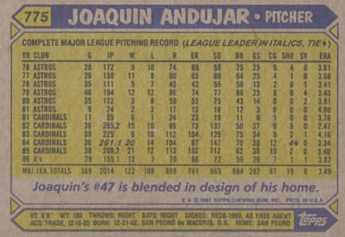 9. Keith Moreland, Chicago Cubs
"Keith has had experience as a talk-show host. He once hosted a charity racquetball tourney."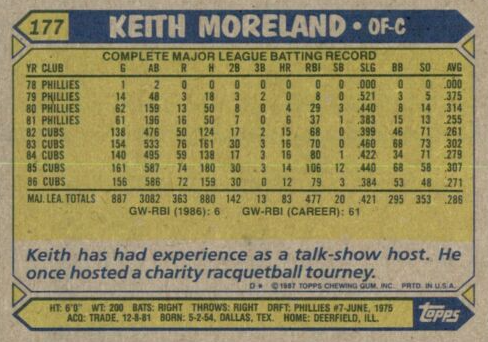 10. Charlie Kerfeld, Houston Astros
"Charlie is known as a free spirit. He enjoys playing harmless practical jokes in Astros' clubhouse."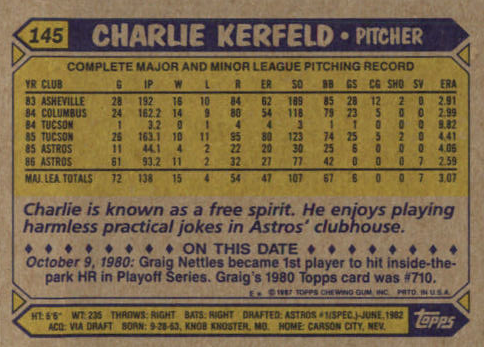 The 1987 Topps baseball cards, still deliver entertainment after all these years!
The Worst Baseball Cards of All Time
No offense to the ballplayers on these cards, but I wanted to give you an idea of what its like to flip through an entire box of 1987 Topps baseball cards.
If you're one of five people on the face of the earth who doesn't already have a box of '87 Topps, the following cards will give you a taste.
Let's take a look at a few random cards from the infamous set. No, you don't know who these players are, I don't either. And that's the exact feeling you have flipping through a stack of 87 Topps.
Look, I've been a baseball fan my entire life, but I've never heard of at least 750 of the 792 Topps players from 1987.
A Deeper Look at the 1987 Topps Unsung Hero's
Here's a tribute to some of the unsung hero's of the worst baseball card set in history. If you see any cards you like, make me an offer on how much I have to pay you to take them off my hands. Shipping included.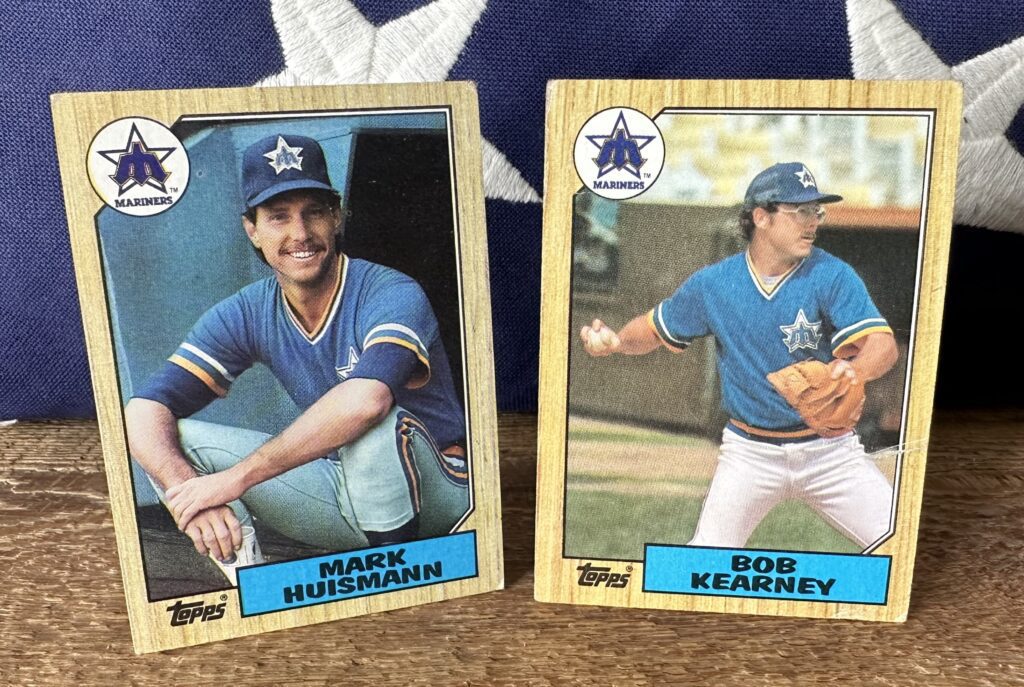 Mark Huismann was drafted in the 23rd round of the 1979 MLB draft. And this is a true story – Huismann drove his parents car to the game when he made his MLB debut on August 16th, 1983. The car overheated on the way to the stadium three times. He (eventually) made it to the stadium and entered the game in the 5th inning. His team scored nine runs in the 7th inning to take the lead and he recorded his first big-league victory.
As a catcher, Bob Kearney was drafted in 1977, made it to the big leagues by 1979, but sent back down to the minors after the season. During a minor league game in 1981, Kearney threw out FIVE BASERUNNERS at second base. Now we all know why he insisted on the pose for his 1987 Topps card. He had an absolute cannon!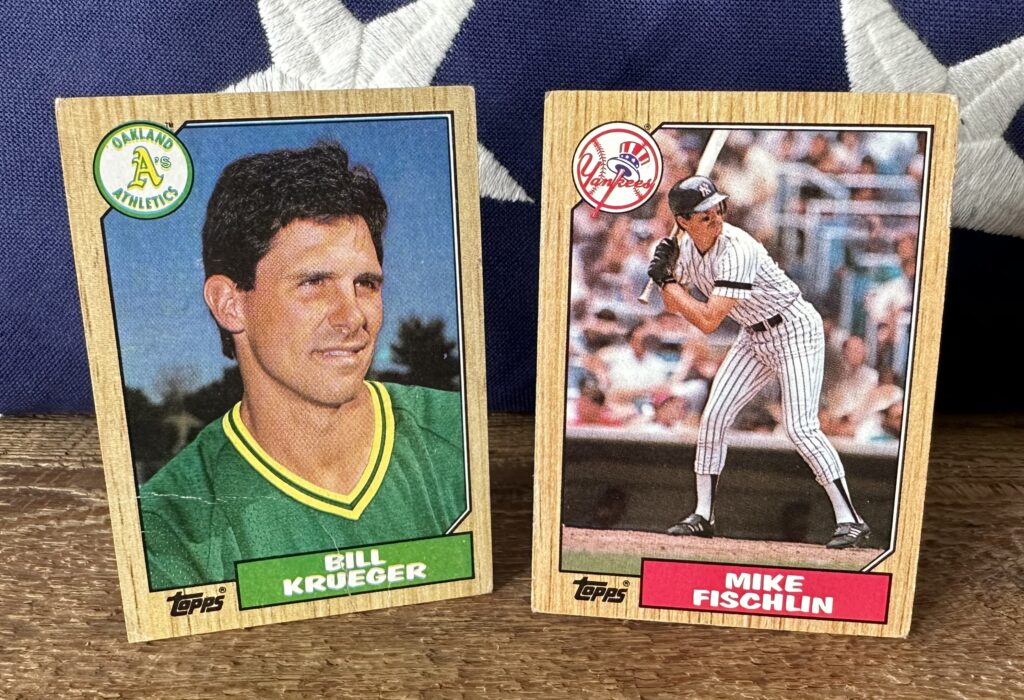 Bill Krueger had a really nice 13 year pro career with eight different teams. He pitched a no-hitter with the Albuquerque Dukes in 1987, and launched two homeruns in 1988.
Mike Fischlin played one game for the 1980 Houston Astros National League West Champions team. He soon realized he needed professional representation, and decided to try an unknown agent with zero clients. That agent's name was Scott Boras, and now Fischlin is VP of Player Development for Boras, the most powerful sports agent in the world.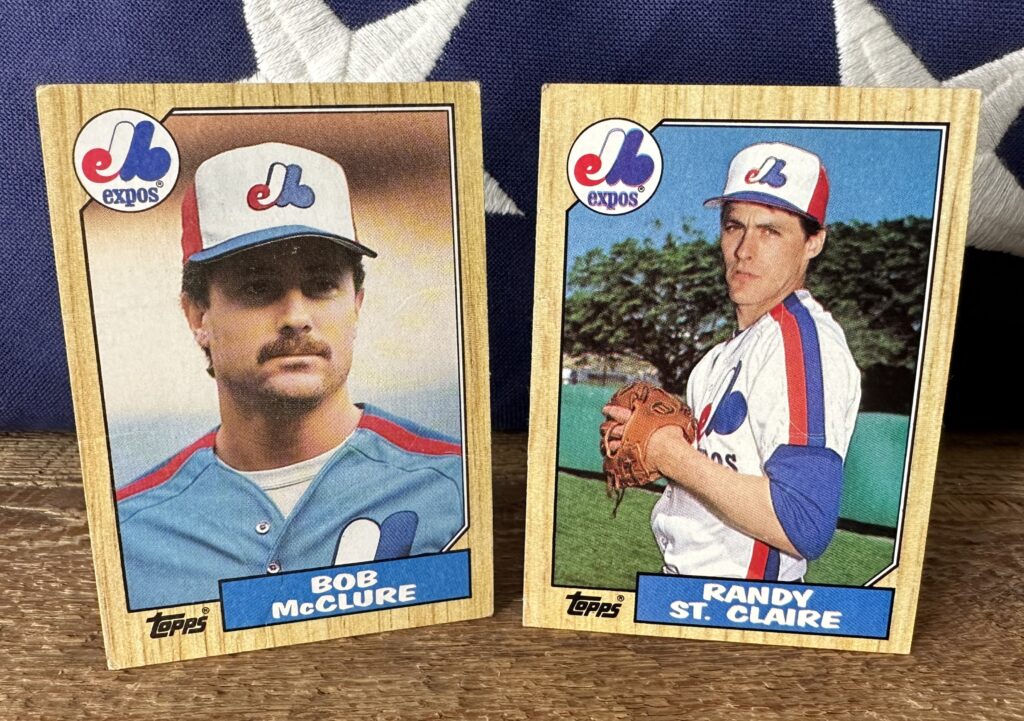 Bob McClure played little league baseball with Keith Hernandez. He played for six pro teams and coached for five more.
If Randy St. Claire looks familiar, you might remember him from his one world series appearance. In 1991, he pitched the 9th inning for the Atlanta Braves in Game 5 against the Twins.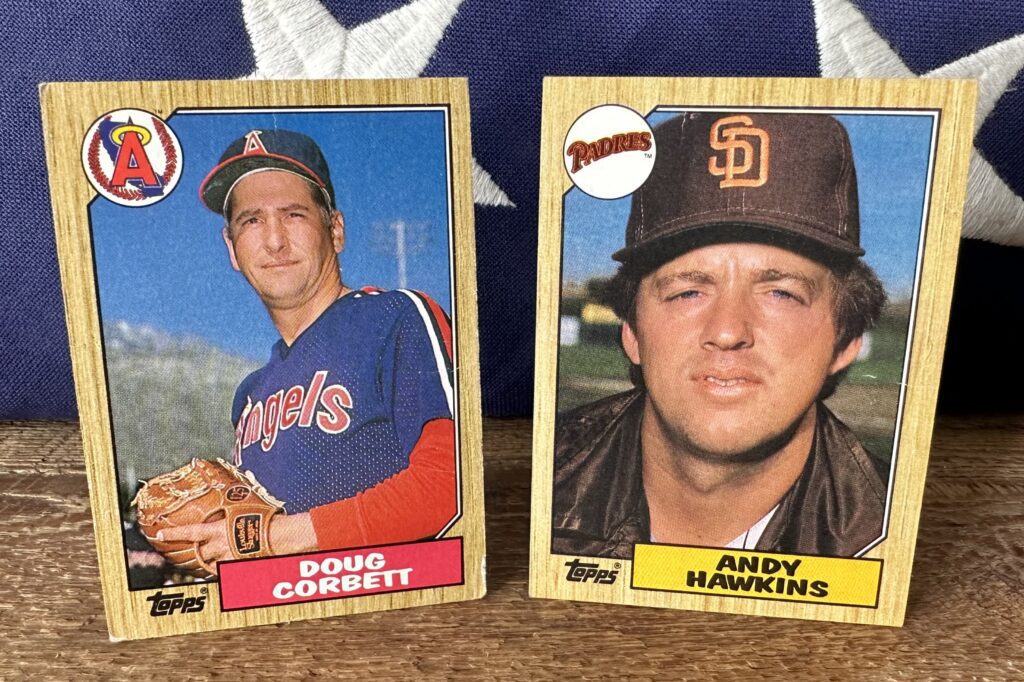 Doug Corbett saved twenty-three games in his rookie season and finished third in the voting for the Rookie of the Year Award. The next year he was selected for the All-Star team.
Andy Hawkins is the only Sand Diego Padres pitcher to record a win in a World Series game. (Game 2 of the 1984 World Series)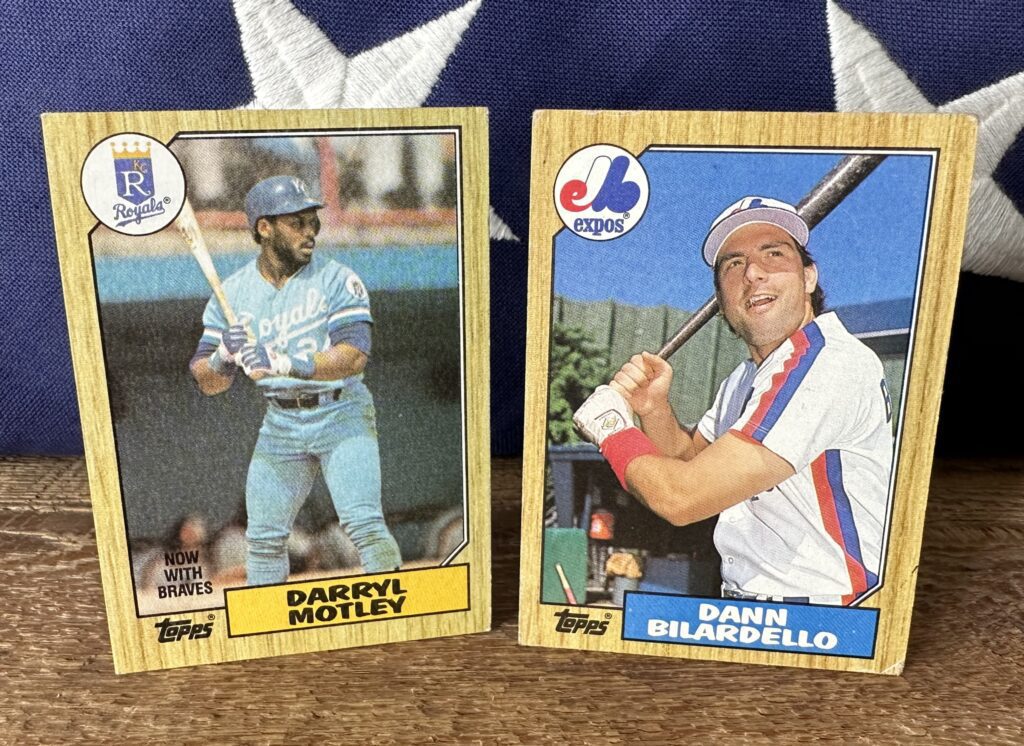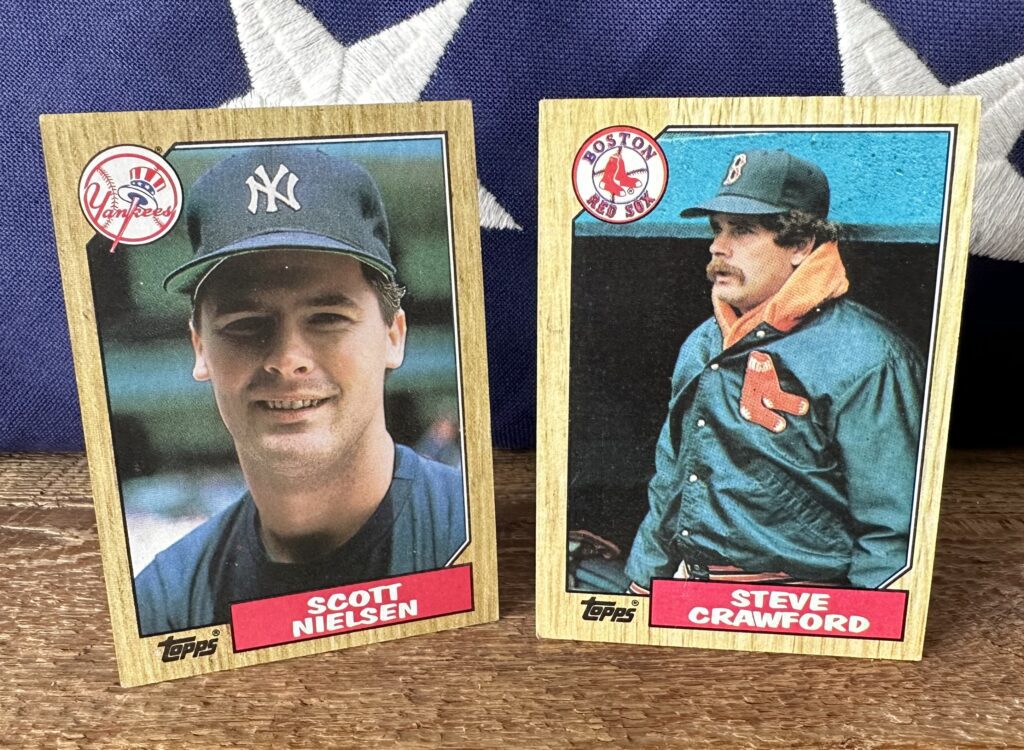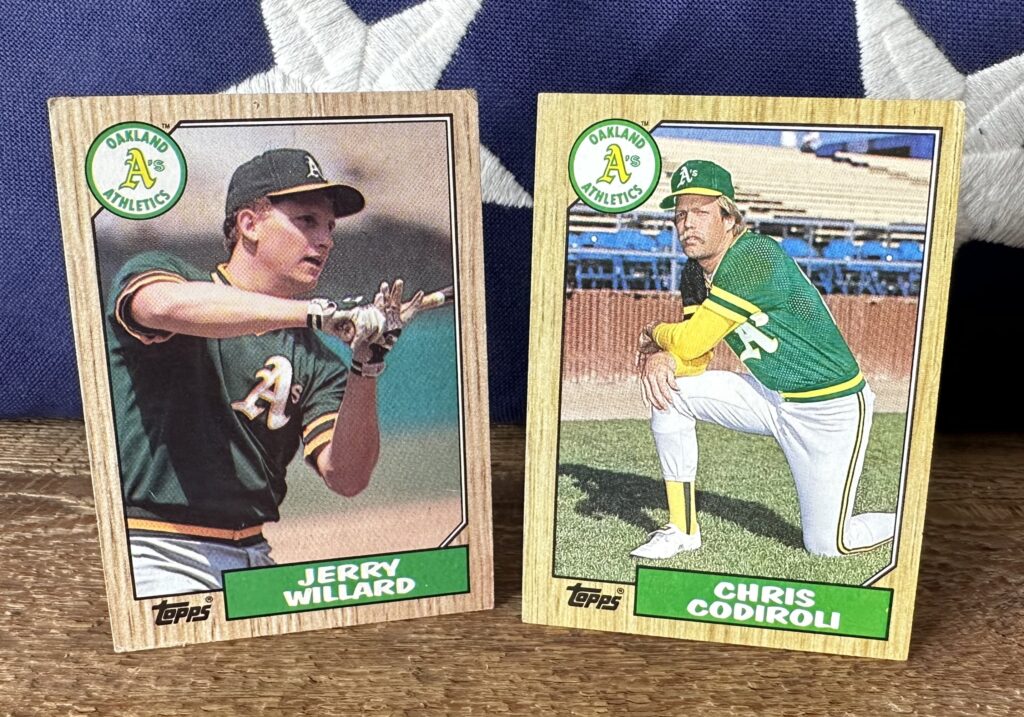 ---
Card Collectors –> Looking to Sell Baseball Cards? Here's How (and Where) To Do It
Here's Some Advice –> Check Out a Local Card Shop This Weekend! You Can Thank Me Later
Tell Us What You Think –
How many boxes of 1987 Topps baseball cards do you have??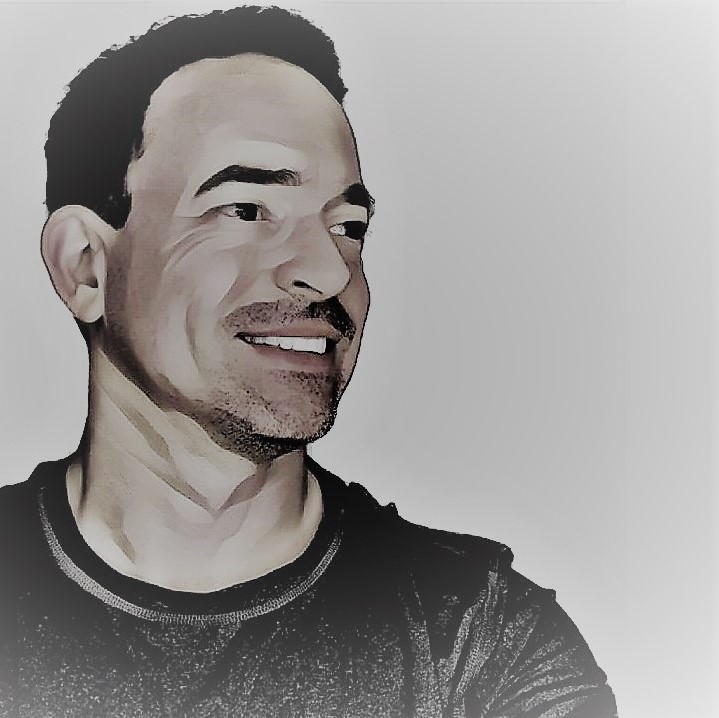 R.J. Bachman
Attic Capital – Writer, Editor, and Lifelong Collector
After many years of collecting rare coins, sports cards, and all types of collectibles, I began writing at Attic Capital to share my experience, knowledge, and passion.
I would love to connect with you, so don't hesitate to reach out and let me know more about your passion for collecting.