---
There's a new platform for sports card trading, and it's coming from a collector who knows the struggles of growing and maintaining a collection in the modern age.
Leore Avidar created "Alt" to increase transparency and liquidity for alternative assets. He also wants to make it easier to buy and sell without ridiculous fees. Alt is on a mission to redefine investable assets.
Is Alt for Cards The Best Sports Card Trading Platform?
Not long ago, I received the email confirming Alt was launching to the public. I found a fully functional database of nearly every sports card I could imagine.
I began entering about 50 of my favorite cards to test Alt's features, and I must admit, the platform is exceptionally smooth.
There's clearly a vision in place, and I was blown away by the platform features just days after its release.
Alt is Fully Funded for Trading Cards
As I played around with the new Alt platform, the question popped into my head, "How did they create such a smooth operating database so quickly?"
Then I dug a little deeper and realized Alt is funded by some of the tech and sports world's biggest names.
It's a starting lineup full of heavy hitters, and they very clearly are not messing around.
Alt founder Leore Avidar is locked and loaded with a Series A funding round of $31 million. And he's managed to align himself with some of the best backers you could possibly imagine for an alternative asset investment platform.
Sports Card Trading with All-Stars and Legends
Alexis Ohanian, First Round Capital, Addition Ventures, Jeff Morris & Chapter One, Kevin Durant, Darren Rovell, Larry Fitzgerald, John & Patrick Collison, and many, many others are included as Alt investors.
After raising a $31 million Series A funding round last year, it only took a few months for Alt to raise an additional $75 million Series B round. Of course, the Series B funding included a full roster of All-Star athletes and investors.
Brady, Giannis, Durant, Naval
The round was led by Spearhead, a fund co-created by someone I consider The Most Interesting Man in the World – Naval Ravikant along with Jeff Fagnan.
Also included were Vibe Capital, Breyer Capital, Shrug Capital, Seven Seven Six, and Apollo Projects, which includes Max and Sam Altman.
An eye-raising list of individual investors and professional athletes were also a part of the Series B – Giannis Antetokounmpo, Alex Morgan, Tom Brady, Marlon Humphrey, and Candace Parker.
They forgot to ask me if I wanted in on the deal – again. I'd be in for the next round for sure; just give me a shout!

---
Alt's Key Distinctions
There are a few key distinctions to understand about Alt. They are not a fractional share investing platform.
You might be familiar with Rally, Otis, or Collectable, where you can invest in fractions of sports cards, such as the Honus Wagner T206 card valued at over $1,000,000.
Alt is not that. Alt is an alternative asset platform for people who own their own cards or buy entire cards for 100% of the ownership, no fractions going on here.
---
Alt Sports Cards, Trading Cards, and Fractional Assets
So Alt makes a perfect companion to the fractional share platforms. There's no competition between the two; they are totally separate from one another.
For items that are out of your price range, but you just want to get involved somehow, like a 1952 Mickey Mantle rookie, a vintage Lou Gehrig card, or even a Pokemon Charizard, then fractional investing is the way to go.
Only a select few people in the world can purchase an entire rare Wayne Gretzky rookie card; that's what Rally is for.
Combine Alt With Fractional Cards
So you can buy a fraction of the greatest cards on earth at Rally, then head over to Alt and manage your 'wholly-owned' collection.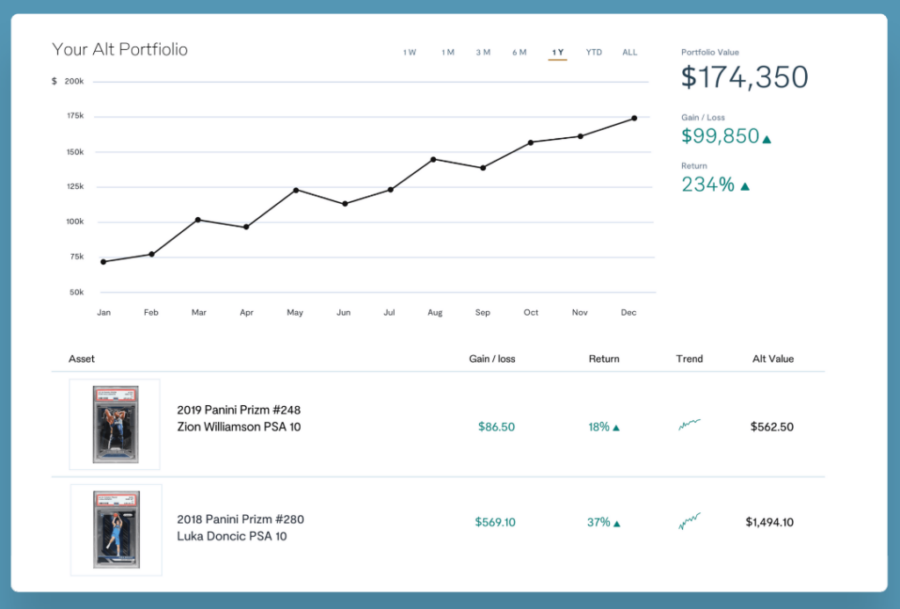 ---
Chances are, if you love to invest in the very best of the best sports cards on the planet through fractional investing, you'll want to also invest in 100%-owned, less expensive cards that you can take full ownership in.
Part of the thrill in sports cards was always managing the buy, sell or trade aspect, and Alt gives you this power by supplying the platform your 1990s self could only dream of.
One more important distinction to keep in mind, which I really like. All items listed for sale on the Alt exchange are verified and authenticated.
This limits the playing field to only quality-graded cards—no more sifting through hundreds of categories of ungraded, low-quality eBay listings.
Alt Value
One of the key features is the 'Alt Value,' where each card is updated daily with real-time value using recent transactions and comparable sales data.
You can perform this exercise on your own by Googling each card, and I'm sure you have in the past, but this is better.
How many times have you typed full card descriptions in the Google search bar or the eBay 'sold' bar? Long-time card collectors know exactly what I'm talking about. It's a cumbersome process, to say the least. And by the 25th time entering, "1993 Pinnacle Derek Jeter Rookie" in the Google search bar, you are thinking, "there's got to be a better way." Well, this is it.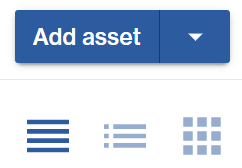 Once you add a card to your portfolio, you'll never have to type the description again.
This seems like a small detail, but if you have hundreds of valuable cards, it's a game-changer to see them all on one screen, automatically saved.
And the portfolio is completely sortable by year, value, change in value, gain/loss, and purchase date on the mobile app. All the columns sort incredibly fast, by the way. Really impressive.
Alt Portfolio
There are two important sections to Alt, the 'Portfolio' and the 'Exchange.' The Portfolio is where your assets are held, and the Exchange is where you can buy and sell.
After entering your collection into the Alt Portfolio, you will see all your assets on one screen with valuation data updated in real-time.
Udated Daily
Alt Values are updated daily, but it's not clear when updates occur. The Alt website mentions "real-time" valuations, so I'm guessing values will update whenever a comparable transaction has taken place, or "systematic market knowledge" directs the algorithm to do so.
Here's the fun part. Your trading cards are entered into the Alt portfolio, and display as a list of assets on one single screen with updated valuations.
Instantly Update Your Portfolio Values
You can click on each asset and explore the details and edit all information on your card, including adding photos of the card itself.
This will prepare the eventual sale of the card if you choose to do so, but it's also pretty cool to have the ability to see your actual card without having to go dig it out of your storage box hidden in the closet, or wherever it may be.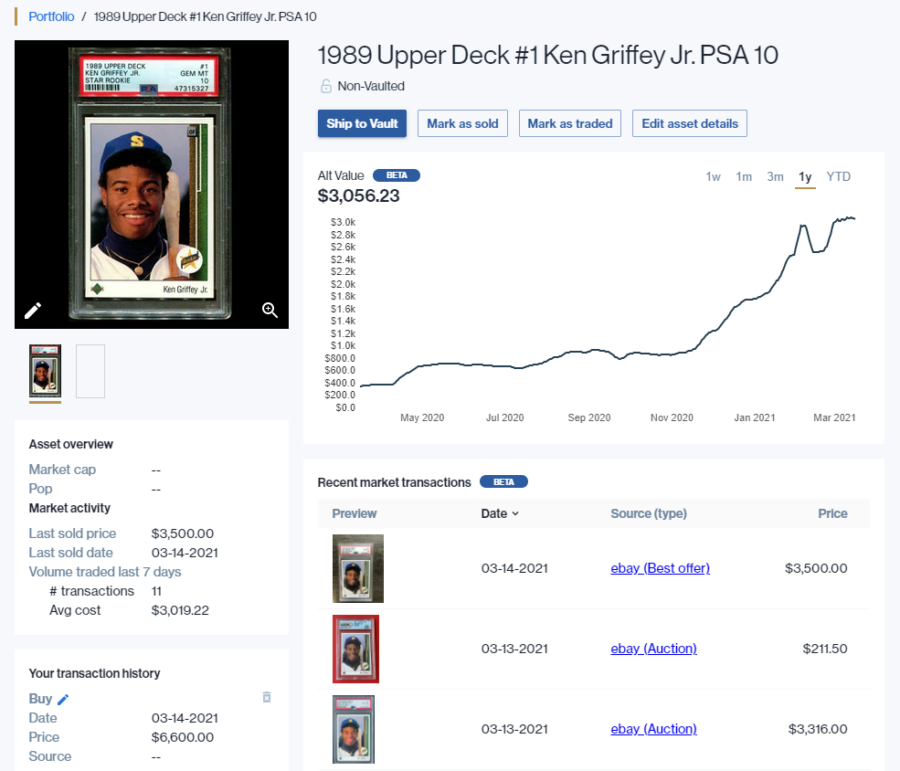 ---
Alt Exchange
Buy and sell assets on the Alt Exchange. There were already nearly 3,000 items listed for sale on the Alt Exchange when it first debuted.
In recent months, the list of assets on the trading platform has grown exponentially. Soon, I would imagine you will be able to find any card for sale in almost any grade.
The Exchange is fully searchable by sport, player, year, grade, and card brand.
Judging by the lightning-fast response times from the search functions, the Alt Exchange database is juiced and ready for thousands of more entries.
The Future of Sports Card Trading
Not only can you perform a detailed search for a particular card, but you can search the entire Alt Exchange by highest or lowest priced card, newest or oldest cards added, or by the quantity of a given card.
Currently, the highest-priced card for sale on the Alt Exchange is a famous basketball card, the 2003 Topps Chrome LeBron James Refractor BGS 9.5, selling for $150k.
Don't forget, each card is clickable for complete price history details, photos, and market activity data. This is where you can browse multiple cards and decide which one you will make offers on.

---
The Alt Vault
Another super cool feature with Alt is the ability to store your cards in the 'Alt Vault.' Yes, I'm dead serious. Alt will store your cards (the first 3 months are free) in their personal secure vault, fully insured and with high-resolution cameras verifying each deposit.
Now, why might Alt offer secure card storage in Vault, you might ask.
It's because active traders would constantly be shipping cards around the world every time they made a trade. Running off to the UPS Store with thousands of dollars in merch on a daily basis doesn't sound like much fun to me.
Card Security
However, just like when you were a kid, buying, selling, and upgrading your collection was tons of fun. Now you can do it with a few clicks of the mouse, and rest easy knowing Alt is handling the dirty work.

I would suspect the Alt Vault will become a major feature of the new platform. It might take some time for users to warm up to the idea, but this makes so much sense.
If you own graded cards that you would never consider selling, then keep them at home.
But if you think you might be a seller, why not store the cards in the Alt Vault, just in case a buyer is ready to make a great offer.
Located in Delaware, the Alt Vault is becoming the Fort Knox of the card collecting community.
Do You Have to Pay for Alt?
Card collectors can track and manage a portfolio of sports cards for free on Alt. It's $5 per card to store in the Alt Vault, including insurance.
The one-time $5 fee is for all raw and graded cards. Currently, investment-graded cards are free to store in the Alt Vault. Meaning any PSA, SGC, or BGS card rated 9 or higher.
Alt transaction fees are 1.5% of the total sale price for the seller.
Alt features referral promotions, which include $25 account credits for each new Alt account.
Sign up here for a $25 account credit using the referral link.
---
The Future of Alt
Like I said earlier, Alt is not playing. They've raised over $100 million from some of the best and brightest investors from the tech and sports world.
Just days after launch, they had a fully functioning marketplace for graded sportscards with a kick-ass database in Beta that only got better at the passing of each minute. Where are they going from here?
It doesn't take much thought to imagine the possibilities. Alt CEO Leore Avidar has already talked about adding new asset classes such as watches, sneakers, non-fungible tokens, and art to the platform.
The Future of Sports Card Trading
Alt's team of over 60 employees, and growing rapidly, and future expansion of creative features are already on the table. A fully functioning Alt App for your mobile device has been launched.
And Alt has hinted at loans backed by the cards held in the Alt Vault. Traditionally, banks won't recognize real collateral such as collectible sports cards for loans, but Alt aims to change this premise with "Alt Lending."
I'm excited to see how the Alt team rolls out improvements to the first version and plans to integrate additional assets into the platform. Well done, Alt squad.
A Few More Updated Screen Shots of Alt Trading Cards Platform
As you know, trading card apps are constantly updating their platform, layout, and design.
Here's a few more screenshots of Alt, just to give you an idea of the cool user experience.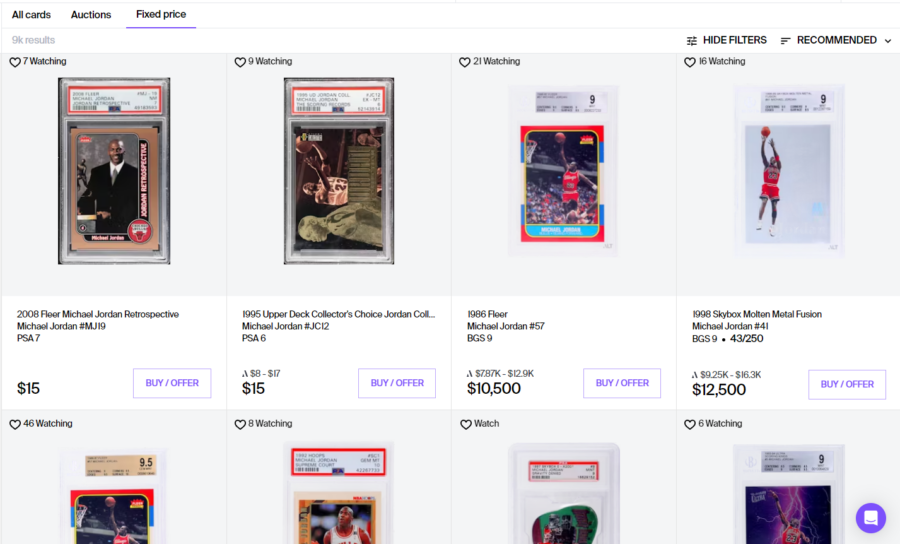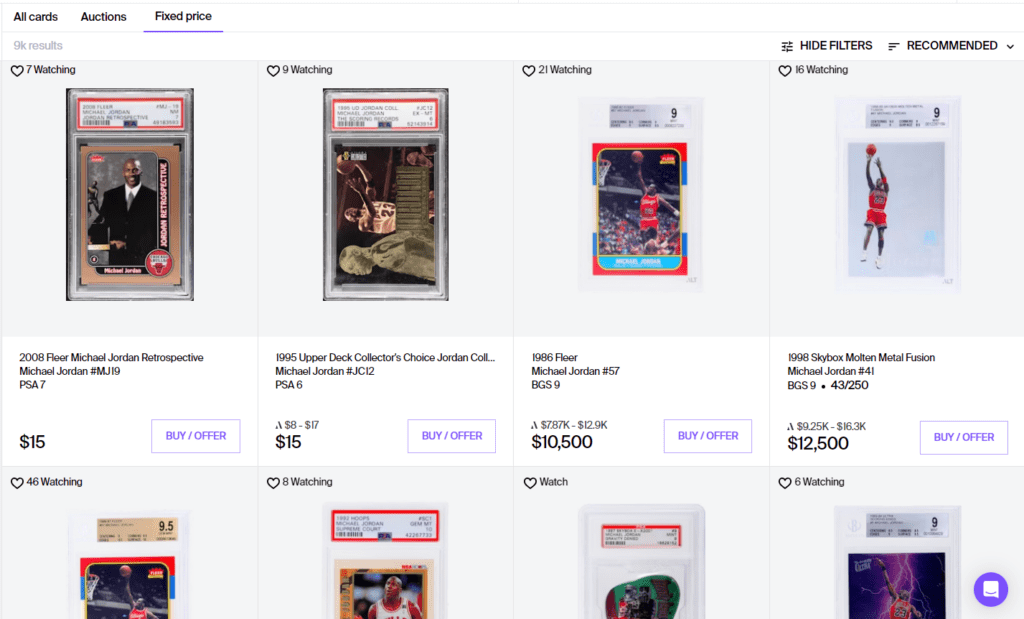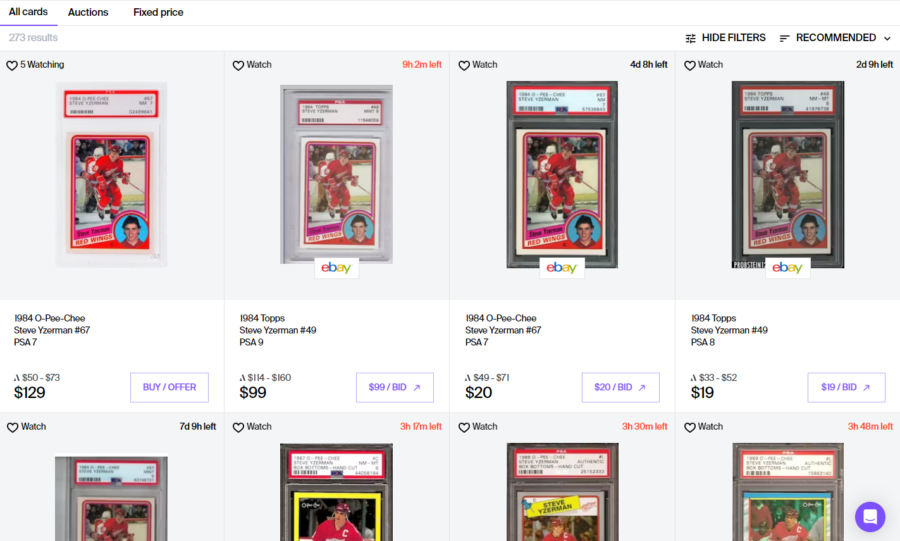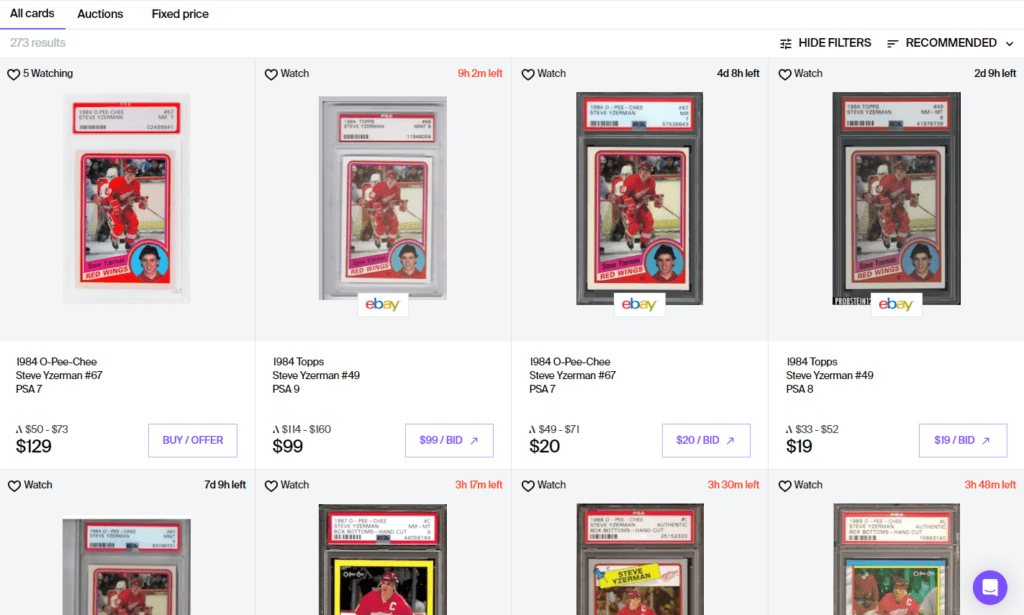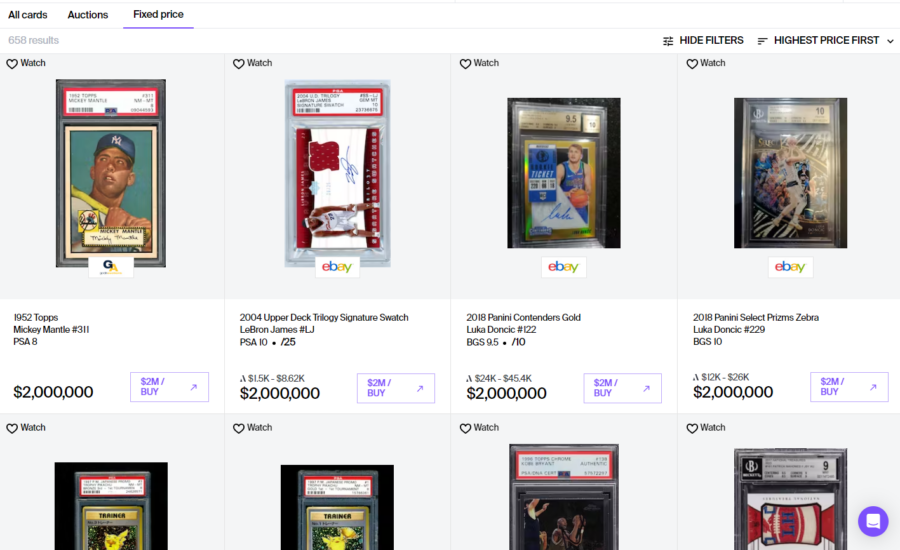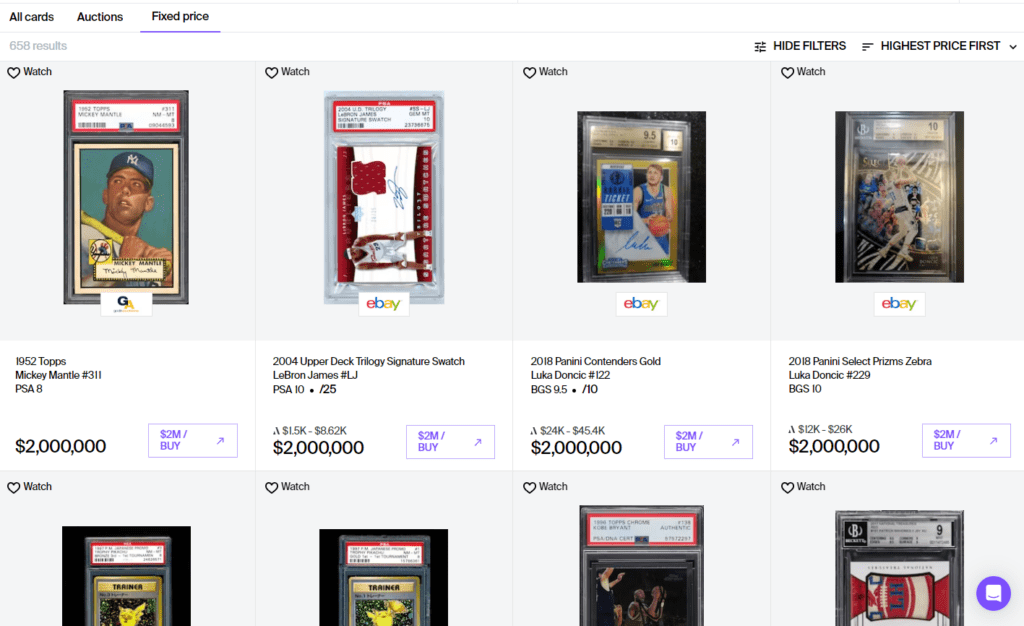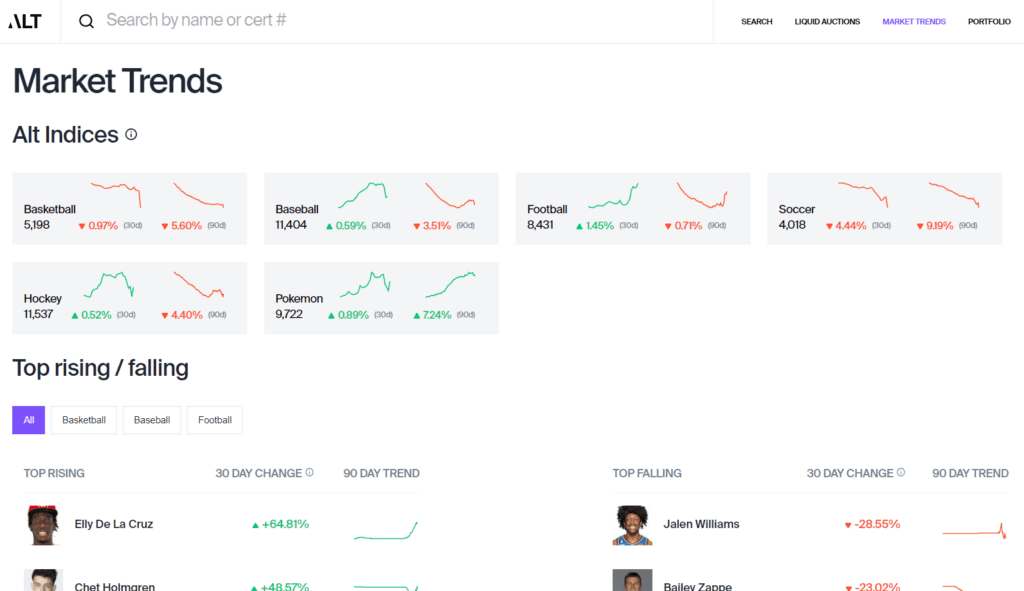 ---
Card Collectors –> Looking to Sell Baseball Cards? Here's How (and Where) To Do It
Do Me This One Favor –> Visit Your Local Card Shop This Weekend!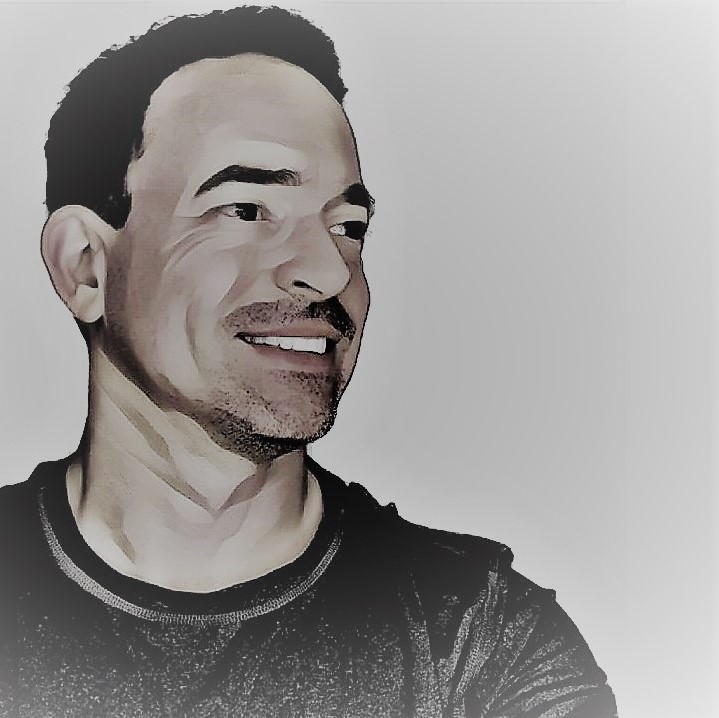 R.J. Bachman
Attic Capital – Writer, Editor, and Lifelong Collector
After many years of collecting rare coins, sports cards, and all types of collectibles, I began writing at Attic Capital to share my experience, knowledge, and passion.
I would love to connect with you, so don't hesitate to reach out and let me know more about your passion for collecting.