---
Why are Rolex watches so expensive? Most people are aware of the Rolex brand; it's synonymous with luxury. It's common knowledge that owning a Rolex watch means owning the very best watch money can buy.
Not just a status symbol and luxury item, but a display of excellent craftsmanship. But why are Rolex watches so expensive?
The answer in one word: Quality. But it will take this entire article before you understand the great lengths Rolex will go to achieve quality to none other.
Some wear Rolex and might not even be aware of the amazing standards the company holds to put the finest watch possible on each wrist. Let's try to clear up the confusion.
What Makes Rolex's So Expensive?
While some luxury brands fail to distinguish themselves from others, Rolex goes above and beyond luxury to create the absolute best product possible.
Reason #1 – Rolex 904L Steel
The stainless steel in a Rolex watch is not just any ordinary steel. It's not even the same steel other fine watchmakers use.
In 1985, Rolex became one of the first watch manufacturers to use 904L steel, an ultra high-quality material resistant to corrosion and cracking. Its also known to hold polishing very well. 
In 2003, Rolex moved all steel production to the 904L. This sets them apart from most other brands because they are one of the few to make the switch.
The Rolex Commitment to Stainless Steel
Why wouldn't all high-end watchmakers use the very best 904L stainless steel? Because it's more expensive and much harder to work with.
The upgraded 904L stainless steel also requires different tools, skills, and equipment to manufacture. Changing entire production lines and learning completely new material skills would have a huge cost for other brands.
Reputation for Quality Steel
This is a big advantage for Rolex, which produces all its watch parts in-house.
Why are Rolex watches so expensive? 904L steel is a big factor. While some luxury Swiss watchmakers use 316L steel or even 304L steel, Rolex sticks with 904L for what they believe are the absolute best results in premium materials.
Reason #2 – Hand-Assembled Movements
You might not believe this to be true, but Rolex movements are assembled completely by hand by highly trained watch technicians.
They have machines to assist in the manufacturing process with certain functions, like sorting, cataloging, and shuffling, but humans operate even most machines.
Some of the most sophisticated machines in the world, such as Rolex electron microscopes and gas spectrometers, are used to examine every millimeter of polished surface for any trace of a blemish.
Prestige and Hand-Built Movements
The actual assembly of the movement is done meticulously with human hands. This rules out the option of mass-producing watches with automated robots, where quality might become an issue.
One of Rolex's primary concerns is quality control, and everything is checked, double-checked, and then inspected again.
Rolex Hand Assembly
The process to ensure the highest quality of every single watch produced is done by hand.
Many companies might look for ways to remove labor costs by adding automated machines; Rolex relies on watch building experts to assemble each watch.
The cost of this manual labor is enormous, but the quality standards will always be paramount.
Commitment to Quality
After dabbling in battery watches with the Rolex Oyster Quartz model, the company almost instantly switched back to fully mechanical watches.
Now, all Rolex timepieces are mechanical with either a manual wind movement or automatic self-winding movements.
When you only produce mechanical watches by hand, the in-house movements are a critical step in maintaining superior craftsmanship.
Reason #3 – Rolex is Expensive Because They Make Their Own Gold
At Rolex, they make their own gold with an in-house foundry. All the gold and platinum used in a Rolex timepiece come from the foundry, where large kilns and hot flames melt and mix the metals used in cases and bracelets.
In the early 2000s, Rolex became one of the only watchmakers to build their own in-house, state-of-the-art foundry to cast their own gold.

This is one of the huge investments a watch company could make, but Rolex had specific goals in mind for creating their gold foundry. The purpose was to ensure only the finest precious metals would be used in each watch.
The Secret Rolex Blend
They use a special blend of palladium in white gold to eliminate the requirement of rhodium plating. And for their exclusive 18 karat yellow gold, it's cast by carefully guarded formulas that produce impeccable radiance.
Highly skilled foundrymen use secretive formulas to produce 18 ct yellow, white and Everose gold alloys.
Pure gold is not tough enough for everyday use on a wristwatch, so it must be mixed with other metals to improve resistance and make it harder.
Elegance and Opulence With Rolex Gold
Once mixed in the Rolex chemistry lab, middle cases, case backs, bezels, and bracelets are produced to the highest quality standards.
If you're still wondering – why are Rolex watches so expensive? An in-house gold foundry is one of the reasons. Rolex demands the very best gold for their expensive watches.
Reason #4 – Research and Development Department
Rolex doesn't just have a research and development department for researching the latest and greatest new watch designs; they have entire R&D Departments to develop new ways to produce every component of each watch they make.
Every process is reviewed and researched in the development lab by large teams of watchmakers to be certain the best techniques are used.
Not only that but there's a constant search for improving the methods currently in use to produce each component.
Reason #5 – Rolex Security
Another big reason Rolex watches are so expensive is the need for extremely tight security. Checking every employee with fingerprint scans and ID badges at all times is a must.
The enormous amount of valuable watch parts, pieces, jewels, and material require the highest security at all times.
Not only is protecting watches from people breaking into the facility a huge concern, but protecting watches from people already inside the building is just as critical.
Keeping the Prestige Secret
Watch parts are scanned, cataloged, tracked, and monitored at every phase of the watchmaking process.
Each movement includes a unique serial number, photographed and paired with a case indicating a different serial number.
Iris scanners are required to enter vault doors, where the scanner identifies eyes before it will allow entrance.
Heavily armored trucks are used to move expensive Rolex parts and material outside the headquarters. All of this security, as necessary as it may be, is not cheap.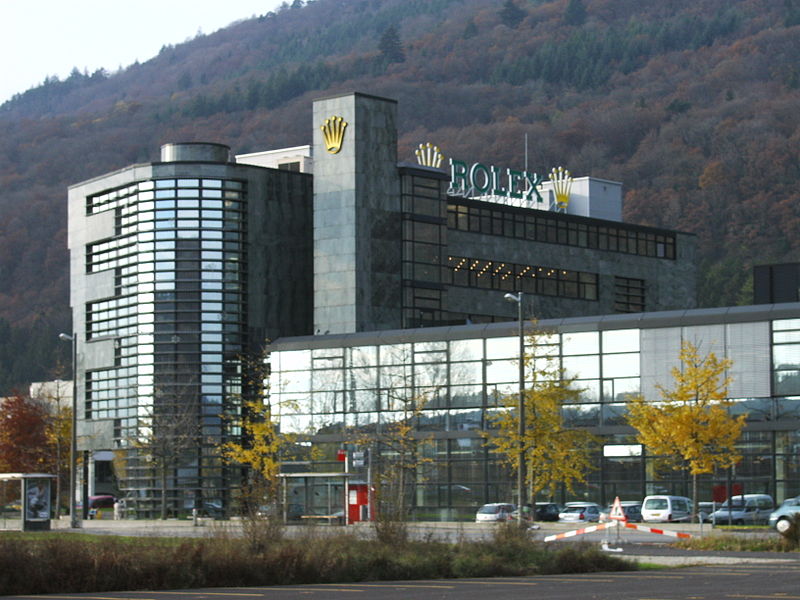 Reason #6 – Gemologists
If you still wonder why Rolex watches are so expensive, you might consider the cost for an entire Gemologist department to source precious stones.
Diamonds, emeralds, and rubies must have the highest standards to be accepted for use in a Rolex watch, and sourcing these precious stones is a hugely important job.
Every diamond on a Rolex is selected by hand and hand-set. They must ensure these stones are not fake, so each one passes rigorous testing using x-rays and other methods to ensure they are the real deal.
After inspecting 20 million diamonds over the years, Rolex has said only two have been found to be fake.
Reason #7 – Deep Sea Water Resistance Ratings
The ultimate watch shouldn't only look good and be worn as a status symbol, it needs to perform in any condition. And if you decide to deep-dive, the only thing you don't need to worry about is your Rolex.
What began as a way to protect the Rolex watch from moisture and dust turned into an obsession to create a waterproof wristwatch capable of withstanding the incredible force of the ocean.
Another reason Rolex watches are expensive is because of the water-resistance capabilities.
Beginning with the first Oyster Perpetual watch with dust and moisture-proof case and self-winding movement to the very latest deep-sea diving watch. Every single Rolex produced passes through a rigorous water pressure test.
For the Deepsea watches with water resistance ratings up to 300 meters. (nearly 1,000 feet) Rolex uses super high-pressure tanks with French-based deep sea diving company Compagnie Maritime d'Expertises.
Reason #8 – Extensive Testing and Inspection
Even though the production of a Rolex is complete in the factory, the testing and inspection process has just begun. A rigorous verification process includes quality control like no other.
Once air pressure tests are complete in the stress test room, each watch is tested for water resistance.
Submariner and Deep Sea Rolex dive watches are submersed in actual water to a depth of 300 meters to assure they are water-resistant.
Research and development is a huge expense for Rolex. The company is focused on innovation and creating amazing designs to keep them on the cutting edge of the watch industry.
Why Are Rolex Watches So Expensive?
Each Rolex watch takes up to a year to build. The incredible attention to quality and detail, along with the finest sourced materials, plays a major role in the price of a Rolex.
Assembling the entire watch in-house with technology and tools developed specifically for each step along the way.
The slogan, "Every Rolex tells a story," applies to each watch from day one. Before the customer even sees their watch, there's a year of painstaking design and assembly assuring rigorous standards are met.
The Rolex brand name depends on this lengthy process to assure customers are always satisfied.
Every Rolex Tells a Story
If you should hear someone ask the question, why are Rolex watches so expensive, the retail price tag reflects the brand's dedication to excellence in every way.
This keeps a Rolex watch not only worth the price paid but also creates the potential for price appreciation over time.
The power of the Rolex brand is enormous and getting stronger over time.
This focus on greatness is a continuous reminder to any watch lover that their good investment is protected and will continue to make it more desirable in the future for as long as you wish to own it.
Just consider Paul Newman's Rolex Daytona for a minute.
When the star power of a celebrity is combined with the predominant brand in any category, the potential for enormous value exists.
Recently, a Rolex Daytona owned by Paul Newman sold for $5.4 million at a Phillips auction.
Whether it's Jack Nicklaus, Paul Newman, or Eric Clapton, famous watches need a brand such as Rolex to withstand the test of time.
Where to Sell Rolex Watches
Now you understand why Rolex watches are so expensive; what do you do if you already have a Rolex and want to sell it?
There are many great options available when asking where to sell Rolex. From online retailers to brick and mortar stores and auctions. Understanding what you own is the first step in selling your Rolex.
Checking current Rolex prices of your particular year and model is critical to understanding what price your watch could bring.
Owning good watches is one thing, but owning a Rolex is a completely different story.
Bob's Watches
Bob's Watches is one of the most trusted names in pre-owned Rolex watches. The company prides itself on paying full market prices for used Rolex watches.
One of the first things you will want to do if you're considering selling is to fill out Bob's Watches free instant quote request form on their website.
After filling out the instant quote, you will receive the estimated value of your watch. Next, answer a few additional questions, and you will get a free offer and a free fully insured FedEx label for shipping.
Finally, you will receive cash or a check instantly for your Rolex. Bob's Watches isn't only a Rolex authorized dealer; they also offer all of the luxury watch brands, from Patek Philippe to Audemars Piguet; Bob's is a one-stop-shop for luxury timepieces.
Bob's Watches is an online marketplace for the resale and trade of luxury watches, focusing on Rolex.
Headquartered in Newport Beach, California, the company was founded by Bob Thompson in the mid-1990s and has grown to over $50 million in revenue.
Little Known Technological Achievements from Rolex
Everyone knows about Paul Newman's Rolex Daytona, but several Rolex models fly under the radar.
Even though they receive little fanfare, a few of the more obscure Rolex models are also the most interesting in their origin and engineering inspiration.
The Oyster Perpetual Milgauss
I've been a watch guy for a long time but never heard of the 'Milgauss' before today. Launched in 1956, this Rolex watch was incredible.
Specially engineered for scientists and technicians who worked close to magnetic fields, this watch was designed to resist interference with a magnetic shield.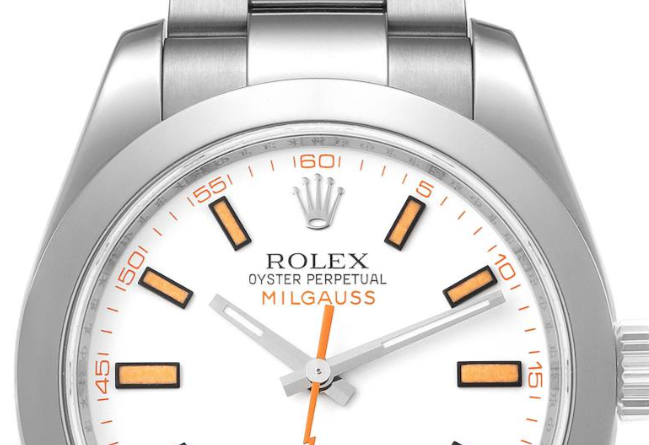 The oyster case was made of two ferromagnetic alloys that shields the movement.
Patented by Rolex in 1956 and redefined in 2015 with its Superlative Chronometer certification.
The Rolex designation that guarantees every watch leaving the factory has passed strict tests and conforms to precision, waterproofness, self-winding, and power reserve standards.
The Rolex Regulator Non-Oyster Chronograph
Long before the Rolex Daytona, there was the Rolex Regulator. One of the first chronographs dating back to the 1930s featured a snap-on caseback and a regulator on the dial.
Clock and watchmakers used extremely accurate chronometers, known as regulators, to adjust their own watches.
Rolex decided to create their own regulator and to make the hour, minute, and second hands clear, they arranged them on sub-dials.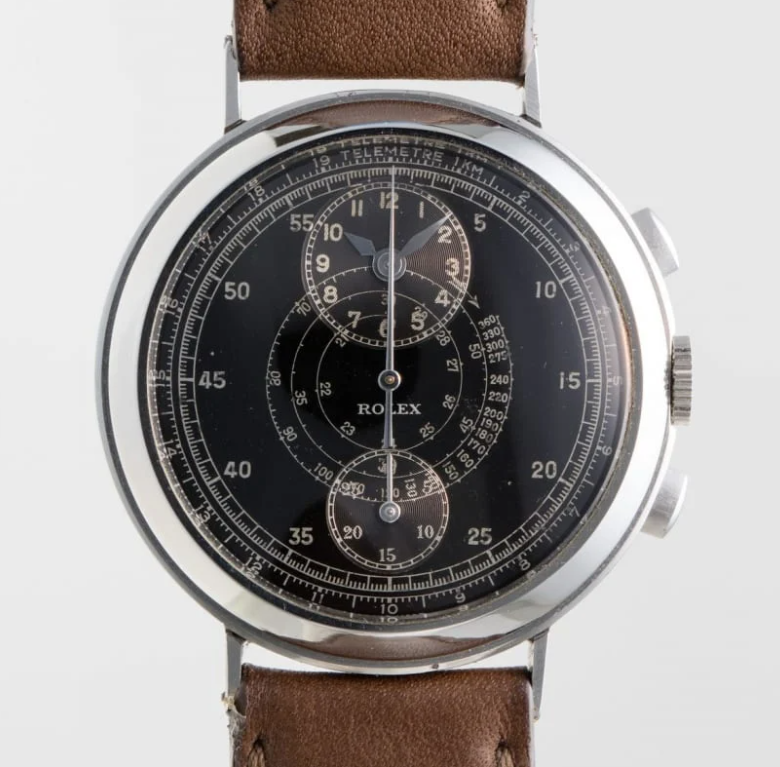 It's an amazing display of Rolex watchmaking, yet again, in regulator form. Not only was it incredibly accurate, but the watch is also amazingly rare.
The watch was simply just an experiment for Rolex, and there were only a dozen examples created.
Only a few of the twelve have ever sold at auction. The last one was in 2015 when it fetched $160,000.
---
Why Are Rolex Watches So Expensive?
I hope you understand the answer to the question by now. Rolex pours incredible detail and commitment into every watch it produces.
The finest materials, the best tools and equipment, and dedicated watchmakers driven to deliver perfection, one watch at a time.
---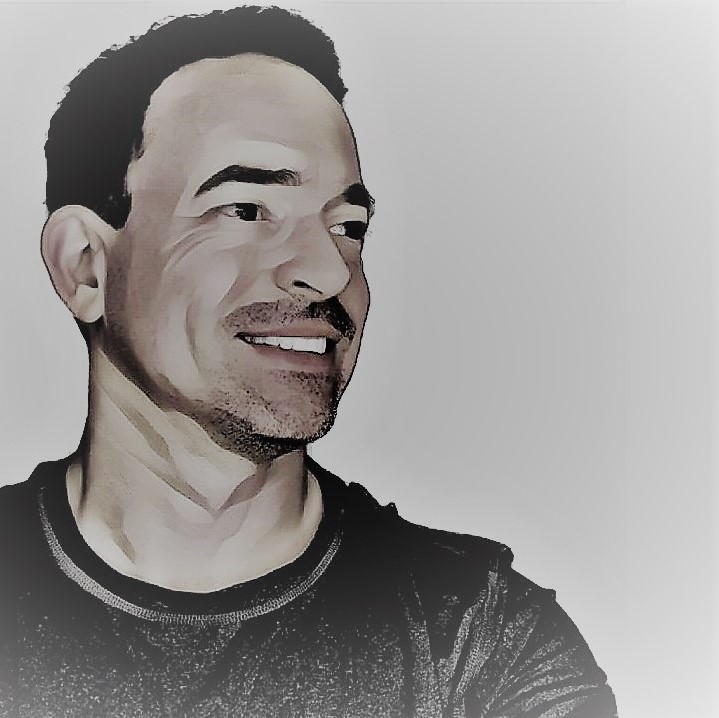 R.J. Bachman
Attic Capital – Writer, Editor, and Lifelong Collector
After many years of collecting rare coins, sports cards, and all types of collectibles, I began writing at Attic Capital to share my experience, knowledge, and passion.
I would love to connect with you, so don't hesitate to reach out and let me know more about your passion for collecting.