---
Pen collecting is addicting and highly contagious. I can confirm this statement.
I knew a guy who was really into pen collecting, and I thought he was out of his damn mind. I was young, immature, and clueless about anything having to do with the value of a great pen.
After years of using terrible, cheap pens and ultimately denying the existence of a great writing tool, I've come full circle.
The Pen is Mightier Than the Sword
Pen collectors understand a simple fact most of us don't consider; high-quality writing instruments have been treasured items for thousands of years.
Since the ancient Egyptians began writing on papyrus scrolls with reed pens, the history of the world has been diligently recorded by pen and ink.
"The pen is mightier than the sword," English author Edward Bulwer-Lytton famously penned for his 1839 play titled "Richelieu; Or the Conspiracy." The phrase is traced back thousands of years before that, with variations sourced from biblical texts.
Even Napoleon Bonaparte, known for his military conquests, said, "Four hostile newspapers are more to be feared than a thousand bayonets."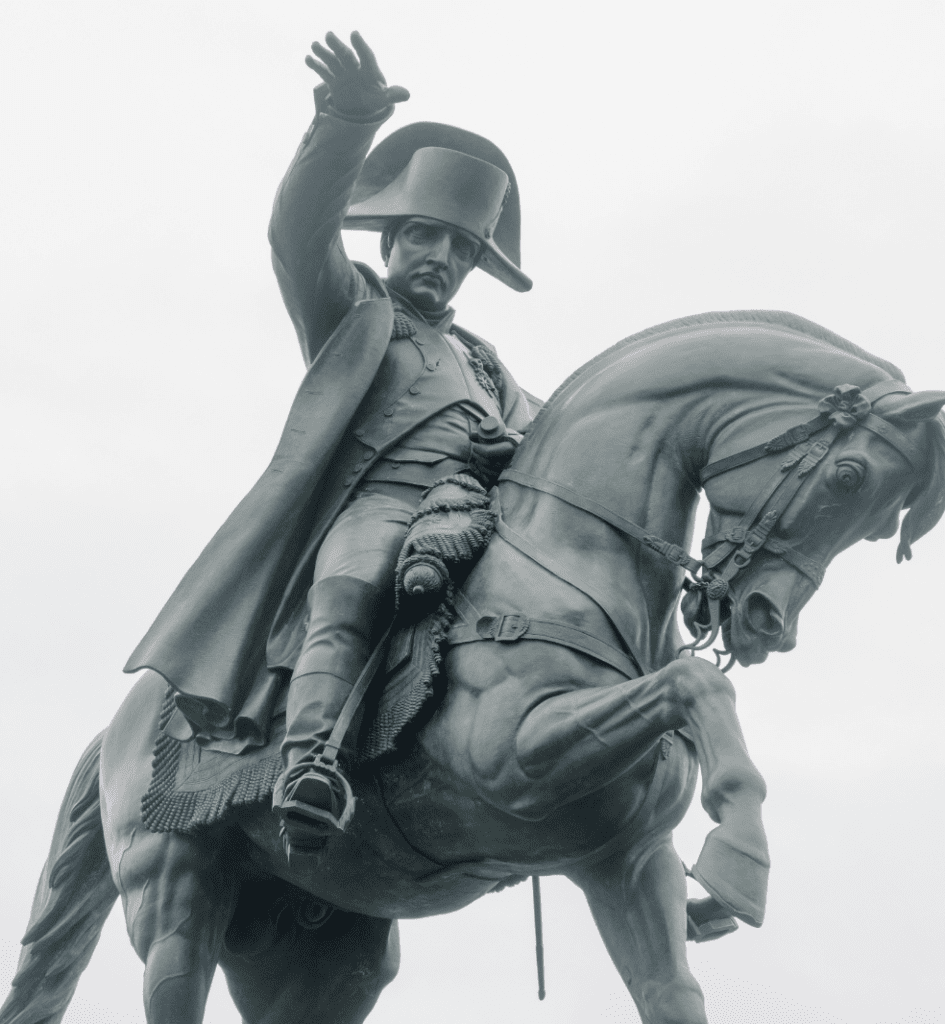 ---
The Most Important Tool of All Time?
You could make an argument for the pen as one of the most important tools of all time. In the book 'A History of Writing,' author Steven Fischer suggests the reed pen may have been used as early as 3000 B.C.
Over time, the daily use of pens has shaped world history; there is no doubt. Collecting these utensils has become an art form and a fun hobby for millions.
Most Expensive Pens In The World
Some of the most expensive pens in the world have been sold at auction recently. To give you an idea of how valuable a single pen can be, here's a short list of recent record-breaking sales.
Mystery Masterpiece, Mont Blanc & Van Cleef & Arpels $730,000
Heaven Gold Pen, Anita Tan $1 million
La Modernista Diamonds, Caran d'Ache $1.2 million
Aurora Diamante Fountain Pen $1.5 million
Fulgor Nocturnus, Tibaldi $8 million
---
Best Luxury and Vintage Pens
Mont Blanc pens are possibly the most well-known luxury writing utensils, but there are dozens more prolific pen companies.
A few pen manufacturers are hundreds of years old, with a rich history of creating incredible works of art in pen form. Many collectors search for particular brands from the top manufacturers, with specific preferences toward luxury names.
A recent report by Technavio on the global luxury pen market shows worldwide sales of $2.8 billion in the current year.
The massive interest in modern pens, along with an abundance of vintage pens, creates an enormous collector pen marketplace.
Cross
The A.T. Cross Company was founded in 1946 and remained one of the world's oldest pens manufacturers. Richard Cross originally founded the company from his family's history as a jeweler.
They began by creating gold and silver casings for pencils before developing innovative writing tools such as the mechanical pencil.
Since the 1970s, Cross has been the official supplier of pens to the White House. Lawmakers use Cross pens to sign legislation and then give the pens as souvenirs to attendees of the signings. Since Gerald Ford, presidents have been signing with Cross pens.
---
Waterman
Established in 1884 by Lewis Waterman in New York City, the Waterman Pen Company was one of the original fountain pen makers.
This fact makes fountain pen collecting of Waterman brand pens extremely popular. Later, Waterman would create the first pen clip to allow owners to attach the pen directly in a pocket.
---
Lewis Waterman began his career as an insurance salesman. After losing a deal because a pen leaked all over a contract that he was proposing to a customer, it was an ordeal he would not forget.
He simplified a design by creating the "spoon-feed" system, which prevented ink from overflowing, and later received a gold medal of excellence at the Exposition Universelle in 1900.
---
Montblanc
Founded in Hamburg, Germany, Montblanc is known mainly for its pen manufacturing, producing watches, leather handbags, jewelry, and paper products.
The Mont Blanc trademark is a six-pointed snowcap representing the highest mountain in the Swiss Alps. Another recurring theme from the pen maker is the number "4810," Mont Blanc's height in meters.
Special edition Montblanc fountain pens can sell for thousands of dollars.
---
Montegrappa
Italian luxury goods manufacturer Montegrappa is widely-known for its exquisite fountain pens.
Elmo & Montegrappa, the company's full name, began in 1912 and still manufactures products in its original factory in Bassano del Grappa, Italy.
During World War I, volunteer ambulance driver Ernest Hemingway used Elmo & Montegrappa pens for his correspondence. The Aquila family owns most of the company, but other notable partners in the business are Ferrari F-1 driver Jean Alesi and actor Sylvester Stallone.
---
Parker
The Parker Pen Company was founded by George Safford Parker in 1888. After launching the company, George Parker applied to patent the "Lucky Curve" fountain pen feeding system.
The company rose to the number one or two spot in worldwide sales from the 1920s to the 1060s. Much of the sales were due to the development of the Parker 51, the most popular fountain pen at the time, with over $400 million in sales. 
The Parker Duofold
A giant leap of growth began in 1921 with the introduction of the Parker Duofold. The highly popular pen introduced a variety of colors for hard rubber fountain pen users rather than simply plain black ink.
Another innovation was the Parker Vacumatic filling system, catapulting the brand to new heights.
President John F. Kennedy was partial to Parker pens and signed legislation with the brand. President Lyndon Johnson ordered 60,000 pens for his law signing rituals and preseed to give each pen as gifts.
---
Mabie Todd
Dating back to the 1940s, Mabie Todd has been making mechanical pencils, gold nib, and dip pens focusing on quality and innovation. Under the name Mabie Todd & Bard, their first pen patent in 1878 featured a fountain pen.
The company expanded to Europe, opening an office in London in 1884. You can find unique Mabie Todd vintage pens selling for just a few hundred dollars dating back to the 1930s.
The Mabie Todd Blackbird with 14k gold semi-flex medium-tipped nib pen is one of my favorites. From 1935, this pen currently sells for about $200.
Conway Stewart
Founded in 1905 by Frank Jarvis and Thomas Garner in London, Conway Stewart became famous for its good quality fountain pens.
They named the company after a popular music hall act, "Conway Stewart." After working for De La Rue Company, the founders set out independently.
During the 1920s, Conway Stewart grew rapidly, taking market share from the larger De La Rue.
Top 5 Pens – Gold Nibs
There's a secret in the pen collecting community. Gold Nibs. I was completely unaware these even existed until recently.
Gold nibs are softer than stainless steel nibs, so your writing is shock-absorbed for smooth writing. What's the catch? Gold nib pens are generally more expensive, starting at around $150. Here are my top 5 picks for entry into the world of gold nibs.
Pilot Falcon – $150
Platinum 3776 – $180
Pilot E95s – $140
Pilot Vanishing Point Decimo – $170
Lamy 2000 – $165
What is a Flex Nib Pen?
The flex nib pen gives the writer the option to create varied line widths depending on the amount of pressure applied to the pen's tip.
The nib bends or flexes, creating an ultra-smooth experience on the page. Of course, there are options to how much flex you want. So try different flexible nibs to get the feel you are looking for.
Top 5 Pens – Flex Nibs
Monteverde Prima Series modern fountain pens – $30
Noodler's Triple Tail Flex fountain pen – $60
Pilot Custom 912 – $200
Monteverde Invincia Nebula Omniflex Nib – $80
Conklin Herringbone Omniflex Nib – $60
Vintage Pen Collecting Parts –
Writers began to struggle with the problem of ink capacity. How can pens store more ink, keeping the pen on the paper longer?
Several methods were developed to fill pens, from vacuum fillers to levers and pistons; some of the best vintage fountain pens feature amazing engineering to tackle the problem.
Piston Filler
There are several different methods to keep the ink flowing smoothly. One of the first piston filler patents was by Pelikan in 1927 by Theodor Kovacs. Vintage Pelikans make great collector pens for their innovative history.
Lever Filler
Fountain pens with a lever filler are filled by placing the nib in the bottle of ink while pulling the lever forward about 9 or 10 times. The internal ink reservoirs fill up, keeping great writers with plenty of ink.
Vintage Pen Collecting Resources
The wide world of pen collecting is packed full of incredible resources.
There are thousands of Podcasts, forums, YouTube channels, and social networks dedicated to the craft of pen collecting.
Shopping for great vintage pens doesn't end with antique stores and flea markets. There are dozens of great online resources to grow your collection, no matter what your personal taste may be.
Some collectors are looking for new pens for everyday use; others want fine pens to keep safe in desk drawers.
With the popularity of pen collecting growing in recent years, many people have flocked to YouTube channel instruction videos to learn more about the vast ocean of vintage pens.
With a little research and a few instructional videos, every new pen collector's horizons can be expanded.
The Pen Addict Podcast
The folks at The Pen Addict created a very informative podcast discussing the inside world of old pens. Over 400 episodes and counting, the podcast breaks down virtually every aspect you can imagine regarding pen collecting.
This is a must-listen for anyone getting started with their first pen purchase.
The Fountain Pen Network
Just when you thought you couldn't find another great resource for your pen collecting addiction, there's The Fountain Pen Network. And what I mean by "network" is millions of pen enthusiasts congregating in one spot, sharing all they know about pens.
One of the website's main features is the Forum, broken up into many different categories. There's a community introduction section, where users can learn about the latest events and meetings and get to know other members.
The forum also features a full-blown marketplace where you can share information on shops, deals, discounts, tricks & tips for pen buying, selling, and browsing.
There are hundreds of thousands of posts inside these forums; it's got to be one of the largest forums of its kind. The amount of information found at The Fountain Pen Network (FPN) is truly staggering.
---
The Pen Company
Another fantastic resource for fountain pen enthusiasts and pen collectors is The Pen Company.
They are an independently, family-owned business striving to provide knowledge to the writing instrument community.
The company sells luxury pens and pencils by the world's best manufacturers, including Bentley, Conklin, Ferrari, Montegrappa, Visconti, and many others. They also have a massive selection of refills and ink in every color available.
From the most expensive vintage fountain pen, high quality solid gold, sterling silver, or stainless steel rare pen to the extra-fine nib french pen, there's something for every collector at The Pen Company.
The Pen Market
Another giant depot for vintage pen collectors is The Pen Market. Buy, sell and trade new and vintage pens with thousands of listings for virtually any type of pen ever made. Not only does The Pen Market offer sales, but they also feature service and repair.
Find your favorite vintage pen, or shop for new items; this site has a vast assortment of pens in almost every price range.
The Largest Pen Collections
Angelika Unverhau from Germany has collected a world record-setting 220,000 ballpoint pens from over 146 countries. She's been a long-time pen collector for more than 30 years.
As for the most prominent fountain pen collector, they could probably be spotted at the D.C. Collectible Fountain Pen Supershow, the world's largest pen show.
This is a great event for anyone working on a pen collection of their own, a new collector, or a seasoned veteran.
In June of 1943, the patent for the ballpoint pen was filed. The Smithsonian holds one of the largest and most impressive collections of historical pens and pencils globally. It's a great place to start your quest for pen collecting ideas.
One of my favorite items in the collection is the pen Astronaut Michael Collins used on the Apollo 11 mission in 1969. It was donated to the National Air and Space Museum by Michael Collins in 1985.
---
---
Handcrafted Leather Pen Cases and Accessories
If you're a pen collector, chances are you also love quality handmade leather pen cases and accessories for all your creative endeavors. Look no further than the Galen Leather Co.
Galen Leather Co.
Founded in 2012, Galen Leather Co. is based in Istanbul, Turkey, shipping its incredible handcrafted products around the world.
From leather notebook covers to Macbook cases, Galen Leather Co. has something for every aspiring writer. Dozens of amazing products are featured at the company store.
You get a sense of the fine craftsmanship the small family-owned store offers as soon as you visit the company website.
While each item is carefully crafted by hand, they offer lead times of only 3-4 weeks for many items. Pretty impressive for totally unique and high-quality leather items. Check them out!
---
READ more about rare and valuable collectibles –
How To Find and Identify Rare Arrowheads
Thinking Out Of The Box – A Guide To Collecting Cigar Boxes
The 20 Most Expensive Lego Sets In The World
The Vintage Typewriter – Collectable Machines Making a Comeback
Vintage Tonka Trucks Turn Back the Clock
World's Most Valuable and Rare Diamond Guide
---