---
With over 50 books published, Stephen King has sold more than 350 copies of his horror stories. That's an astounding number. But what are Stephen King's best selling books? We will go down the list of his best sellers.
And we'll also take a look at some of his most valuable books. They might not be his best-selling books, but a few of the rare first-edition Stephen King books are worth thousands. And still bone-chillingly frightening to read.
Stephen King's Best-Selling Books
The Shining, 1977 700,000 copies
Carrie, 1974 4 million copies sold
Salem's Lot, 1975 300,000 copies sold
Misery, 1987 1 million copies sold
Pet Sematary, 1983 800,000 copies sold
The Stand, 1978 4.5 million copies sold
It, 1986 300,000 copies sold
The Green Mile, 1996
The Dark Tower Series, 2003
Cujo, 1981
On Writing: A Memoir of the Craft, 2000
First Edition Books
It's hard for some people to understand the value of an old first-edition book. They would say, "how could a tiny little book be worth thousands, even hundreds of thousands of dollars?"
I hate to admit it, but I once thought the exact same way. Even if I wanted to read a particular old classic novel, there are modern-day reprints of the same book for twenty to thirty bucks, at the most. You can even download many of the classics completely free from Google. What's the big deal?
Most Valuable Stephen King First Edition Books
The Stand, 1978 $18,500
Hearts in Atlantis, 1999 $18,500
Rage, 1977 $15,000
The Dark Tower: The Gunslinger, 1982 $12,500
The Dark Tower: The Drawing of the Three, 1987 $9,500
The Shining, 1977 $8,900
Salem's Lot, 1975 $8,500
Carrie, 1974 $7,900
Night Shift, 1977 $6,000
The Plant, 1982 $5,000
The American horror genre master Stephen King has invented so many characters, it's hard to keep track. Danny Torrance, otherwise known as Doc. The child with creepy special powers. Then there's the author Paul Sheldon and Annie Wilkes, his number one fan.
King fans will remember the evil moster, and chilling Pennywise the dancing clown, who goes unnoticed by adults and can manipulate reality. Maybe you would rather not remember Pennywise.
Some of the scariest novellas and best horror fairy tale stories have been told by King.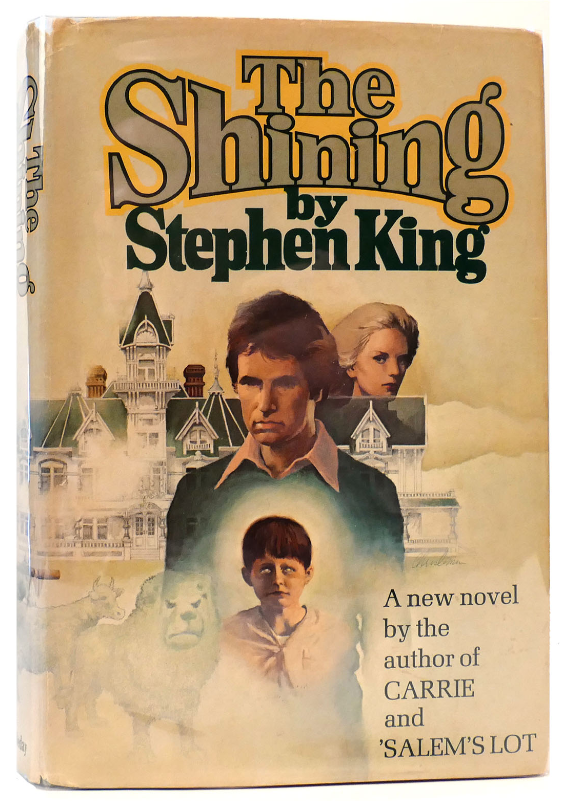 ---
What's the Big Deal?
What's the point of a first edition book? What's the attraction? Over the years, I've changed my opinion, and I'm here to tell you that first edition books can be magical.
The process of searching for your own great copy of a particular title, and finally getting it into your hands is a thrill.
Now, this doesn't need to be an original Guttenberg Bible or even a first edition, first-issue Harry Potter Philosopher's Stone. I'm merely talking about a book that might be worth a few hundred dollars, but a favorite that you plan to read or re-read after many years.
I highly recommend reading the first-edition book from a bestselling author you admire or are familiar with.
If you can find the author's first edition of the first book they published, there's a real feeling of traveling back in history and peering into the mind of someone before they "made it." Let me give you a few examples.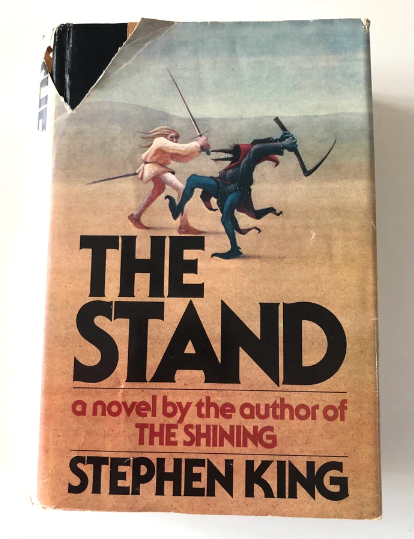 ---
A Legendary Beginning
When Stephen King wrote his first horror novel, "Carrie," he started crafting the story in his head while working as a janitor at Brunswick High School.
He quickly crafted three pages of a first draft for the story, then proceeded to crumple them up and toss them in the trash in disgust.
The next night when Stephen King came home, his wife Tabby had the crumpled pages laid out on the countertop, pulled from the trash. She found them while emptying the waste basket and read the short story.
Tabby Saves 'Carrie' From the Trashcan
She told Stephen to continue the story because she wanted to find out what would happen next… so he did.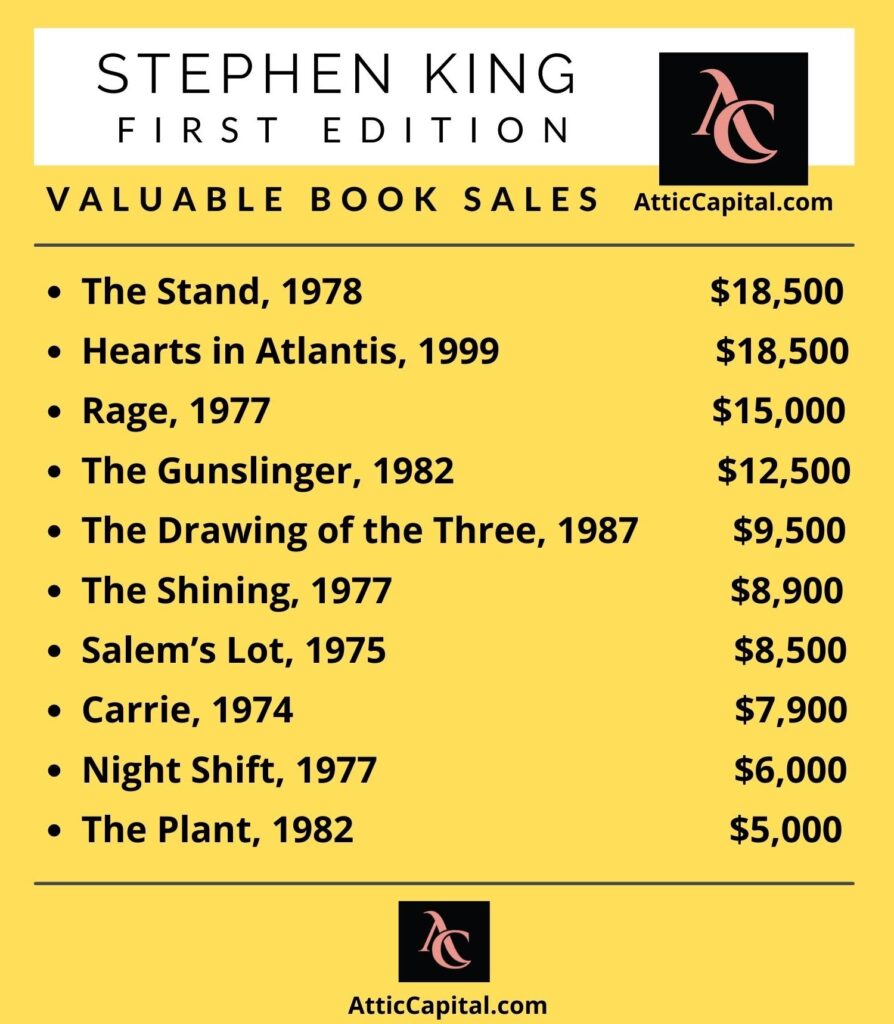 A first edition copy of Stephen King's "Carrie" can be found for a few thousand dollars. Some are even signed by the author, and some are in better condition than others.
What you get when you buy a first edition copy of the very first story Stephen King wrote is an inside look at the mind of one of the most prolific and popular authors of all time, before anyone knew it. Before he knew it.
The Very First Story
Reading a copy of the first edition thriller book, "Carrie," can be fun if you enjoy horror stories, but it can be exhilarating if you enjoy history. Nobody could have imagined the enormous success of Stephen King back in 1974 when his first book was published.
Reading the first edition book is much like time traveling to a place where the author, pen, paper, and incredibly creative ideas collided.
Will Anyone Read My Story?
Imagine a young Stephen King crafting his first suspense and horror story and bringing the final draft to the publisher. He must have been terrified himself, wondering if a single person would ever want to read his book.
Doubleday, his publishing company at the time, decided to print 30,000 copies. That seems like a large number of books for an unproven author writing horror stories.
On hearing the news that his publisher was printing 30,000 first-edition copies, I can picture Stephen King having his own nightmares of giant stacks of his books in a warehouse collecting dust, unsold.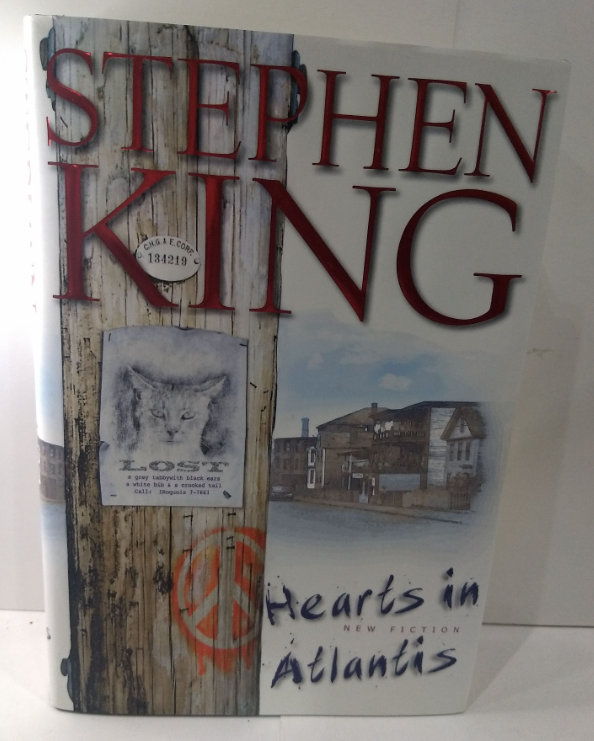 ---
The Rare First Edition
First-edition books are usually printed in relatively low production numbers because the publisher wants to see if the book is well received before publishing more.
Fast forward forty-five years later, and it turns out the author of "Carrie" actually knew what he was doing.
The book "Carrie" would go on to sell over 4 million copies. Stephen King would continue to write at least 86 more books and counting.
350 Million, and Counting
To date, he's sold over 350 million copies of his stories, becoming one of the most successful writers of all time – making hundreds of millions of dollars in the process.
Dozens of his books have been turned into movies, so many that oftentimes, people don't even realize their favorite film actually first began as a Stephen King book.
On To The Big Screen – The Best Stephen King Books Turn to Movies
The Shining, Stand By Me, The Green Mile, Misery, The Shawshank Redemption. These are all popular movies and film adaptations created by Stephen King's books.
When you read the first edition, "Carrie," you are traveling back in time and bringing a big secret along with you as you read. If you could just tell him the massive success he will become, I wonder if he would believe it?
---
Legend has it that Stephen King never cashed his $5,000 check he received for the movie rights to The Shawshank Redemption. He framed it and mailed it to the movie's director, Frank Darabont. He added a note that said, "In case you ever need bail money. Love, Steve."
---
There are endless amazing stories of talented and creative authors overcoming huge odds to publish their first books. Reading the first edition copy begins you down the path of discovery and appreciation.
You can imagine authors having mixed emotions of hope that the book will be well received and total despair if not one copy is sold.
Picture Stephen King, F. Scott Fitzgerald, or Ernest Hemingway feeling those same emotions as they write the last pages of "The Great Gatsby" or "The Sun Also Rises." Staring into the sky, wondering, "Will anyone read this story?" as they send the final draft off to the publisher.
Right There, Along for the Ride
You are right there sitting next to them when you read a first edition book as I can only imagine the doubt, excitement, and terror rushing over them.
As I get older, my appreciation has grown for people who overcame tremendous obstacles to find their mission in life. Great writers seem to have unique stories of how they struggled and persevered to master their craft.
Many now-famous authors even died before their works gained popularity. Yet they continued writing and sharing because they had a story to tell.
Reading a first-edition copy takes you for a magic carpet ride along their journey.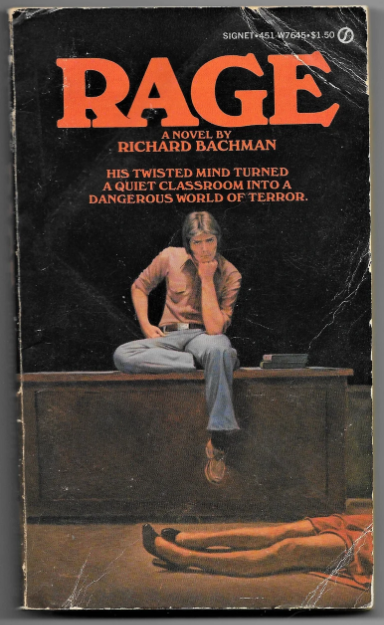 ---
Little-Known Stephen King Novels
Doctor Sleep
Roland
Overlook Hotel
Jack Torrance
The Dead Zone
Under the Dome
Lisey's Story
Firestarter
The Outsider
The Waste Lands
The Dark Tower IV: Wizard and Glass
The Gunslinger
Mr. Mercedes
Different Seasons – First Edition
Here's a first edition copy of the Stephen King collection of stories titled, 'Different Seasons.' Included in the Different Seasons book is 'Summer of Corruption,' 'Fall from Innocence,' 'A Winter's Tale,' and the infamous, 'Hope Springs Eternal,' which was later made into the film, Shawshank Redemption.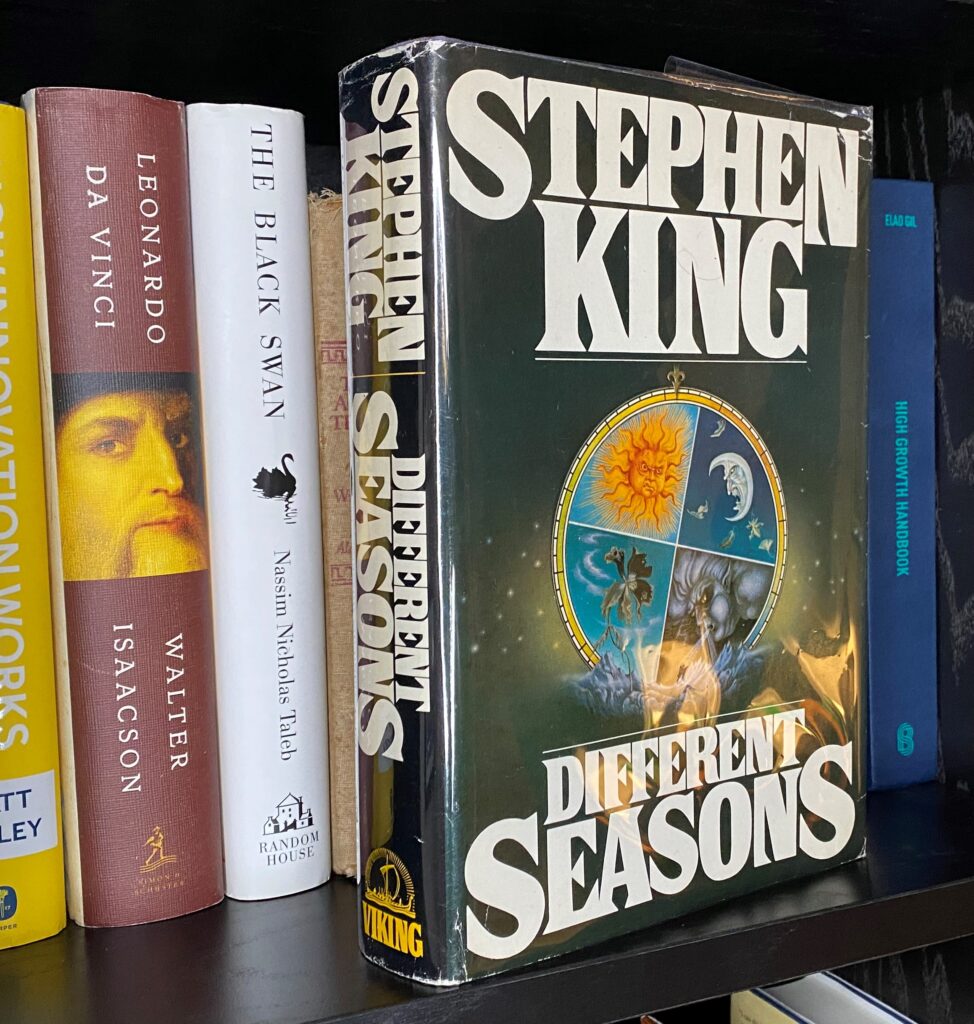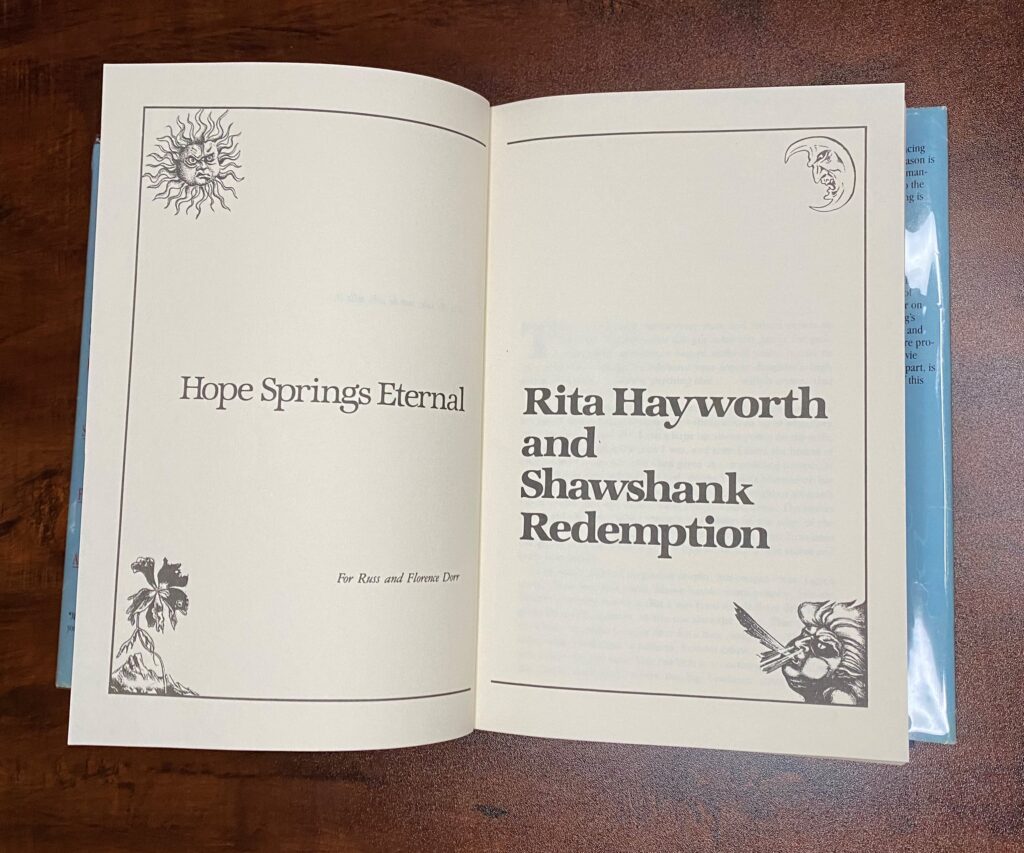 ---
Bonus – What is Stephen King's Net Worth?
Stephen King's net worth is $500 million. And, of course, money is not the only thing on our minds here, but sometimes it's fun to translate what hundreds of millions in book sales equals in dollars.
Now we know. And there's no formula to it. Stephen King has great success as a writer and made much of his money when his books were adapted into movies and television shows.
What does Stephen King do now? He lives in a small town, Bangor, Maine with his wife, and visits the Gulf of Mexico often. There's talk that his Bangor, Maine home will soon be a museum and writing escape.
---
Different Seasons First Edition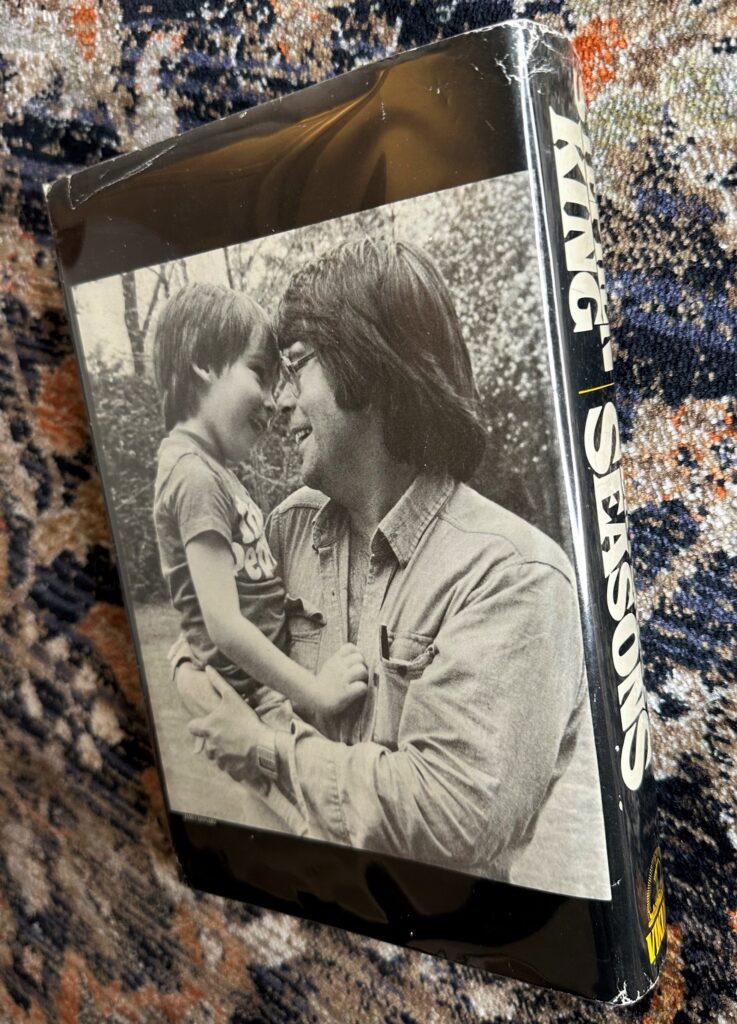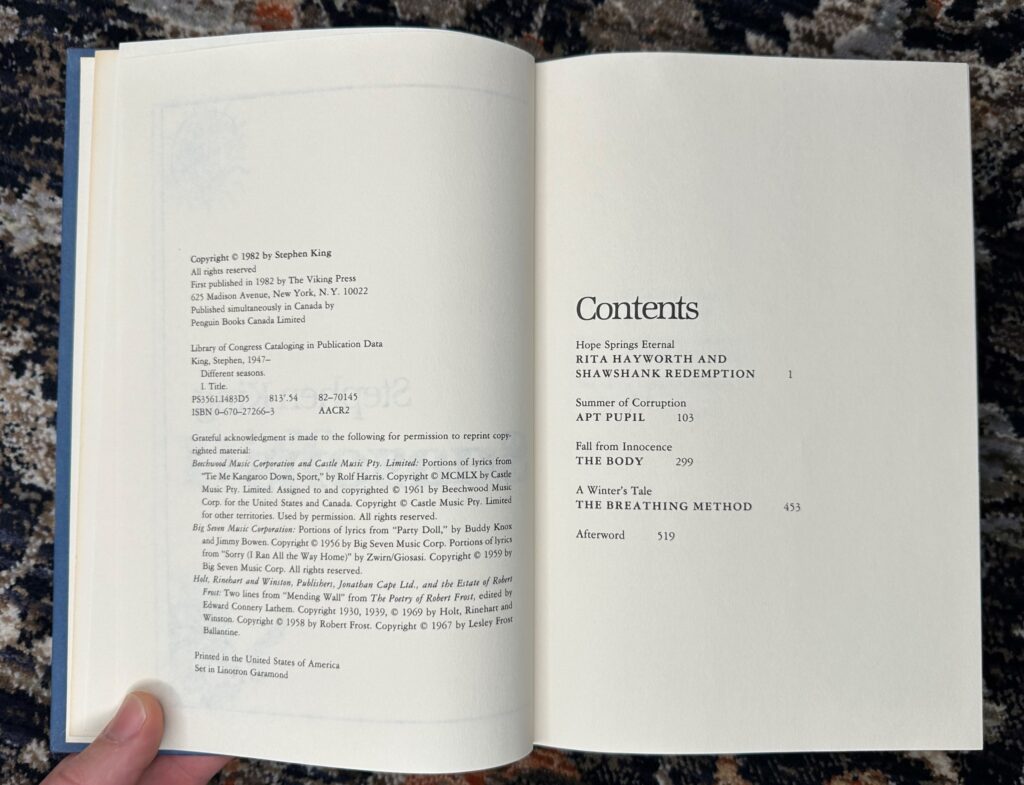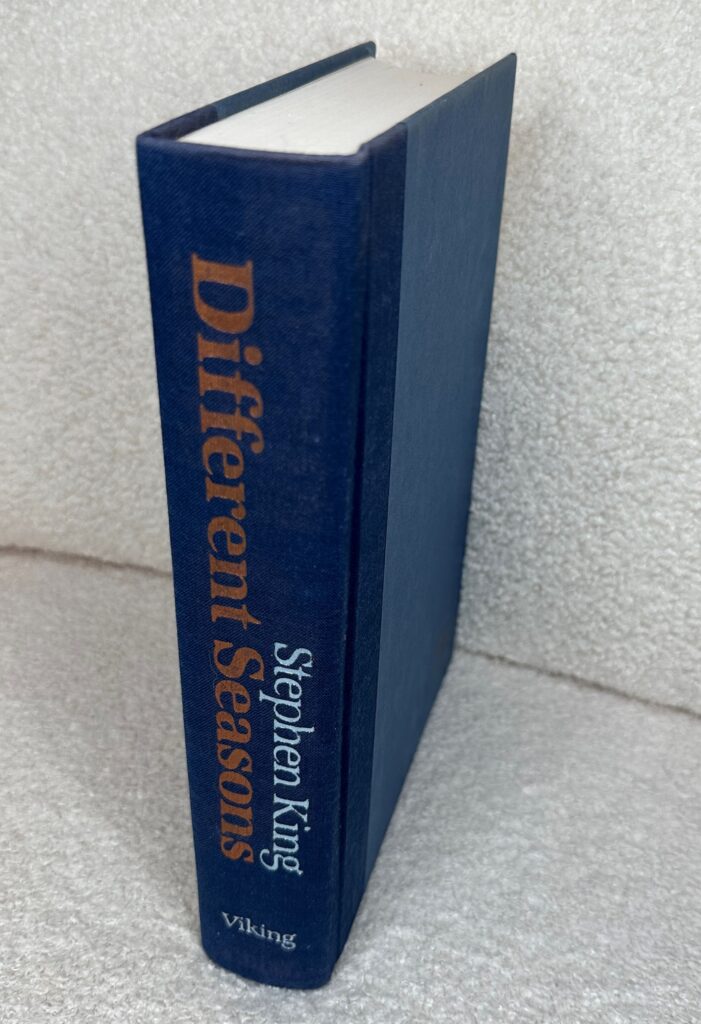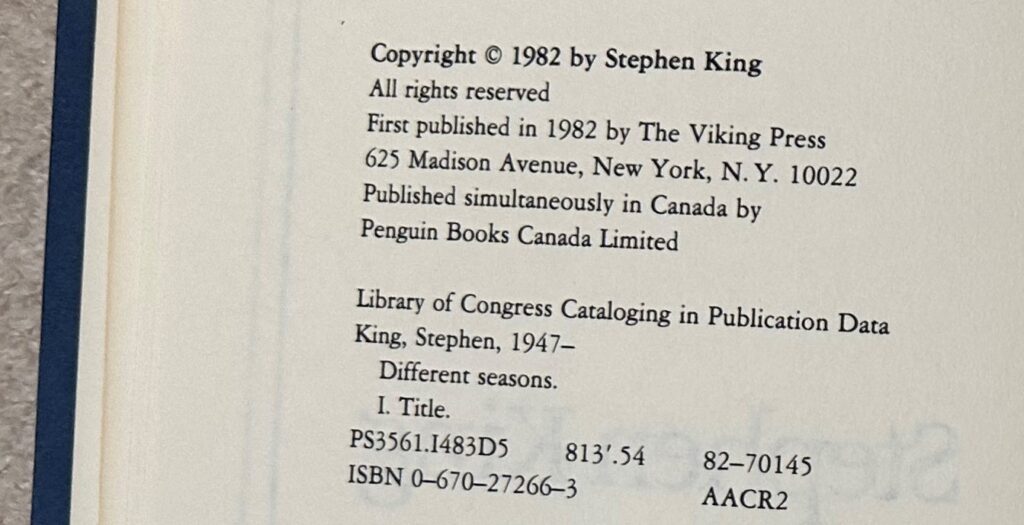 The Shining First Edition
Fear, death, gore, darkness. These are a few of the terms that come to mind when you mention Stephen King.
His public interviews can be charming, and he appears to be someone you might find living right next door. But his supernatural thrillers full of death, blood, gore, and darkness show how creative and original Stephen King can be in his writing. Is Stephen King crazy?
I've known a few people who met King in person, and all reports are that he is, in fact, an super-nice guy. But I don't want that small detail to ruin the suspense for you!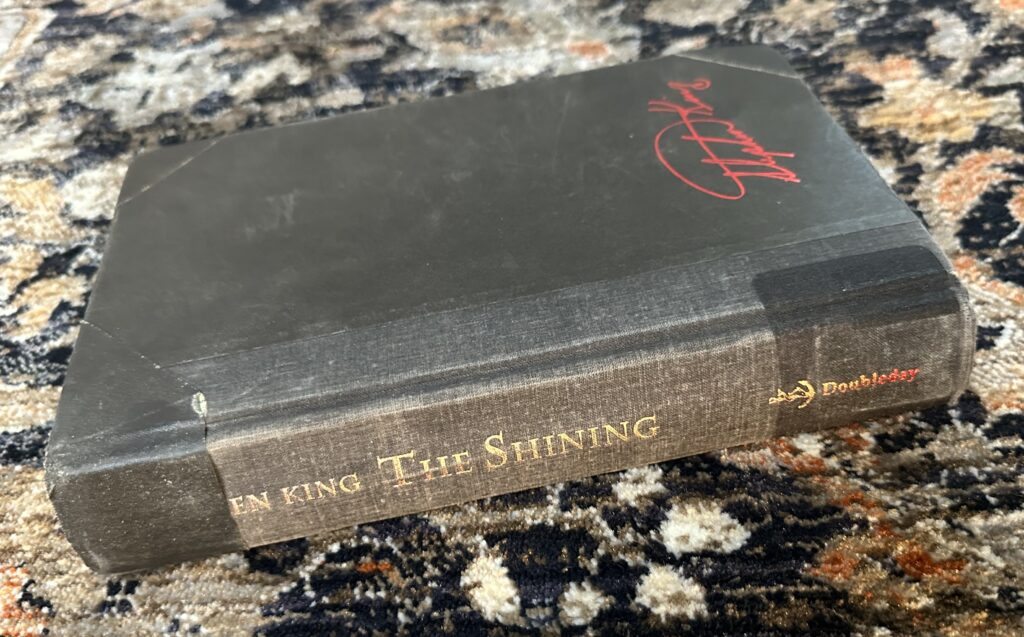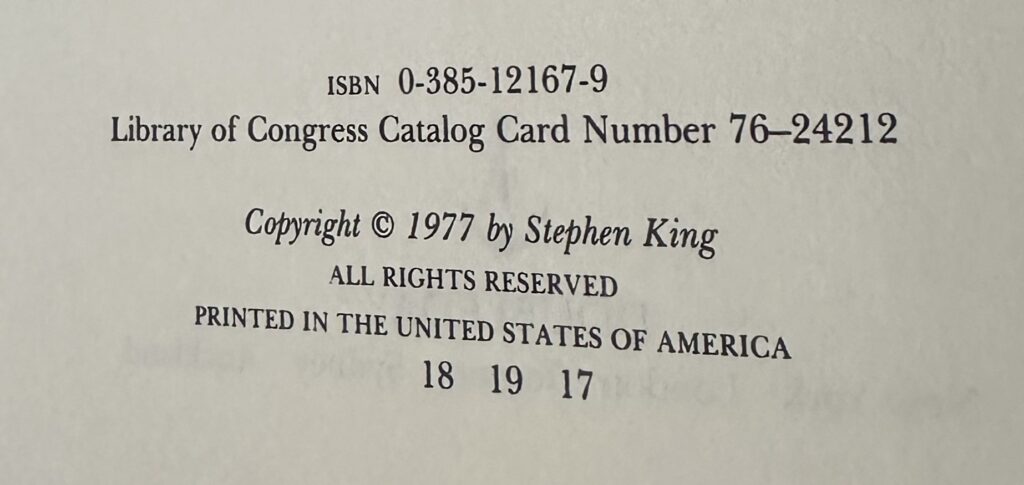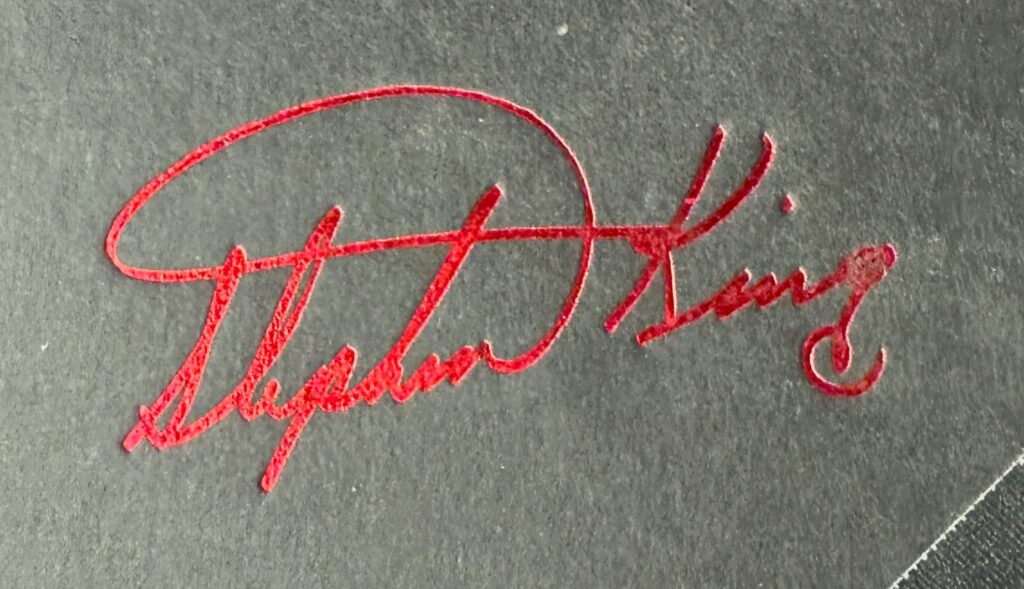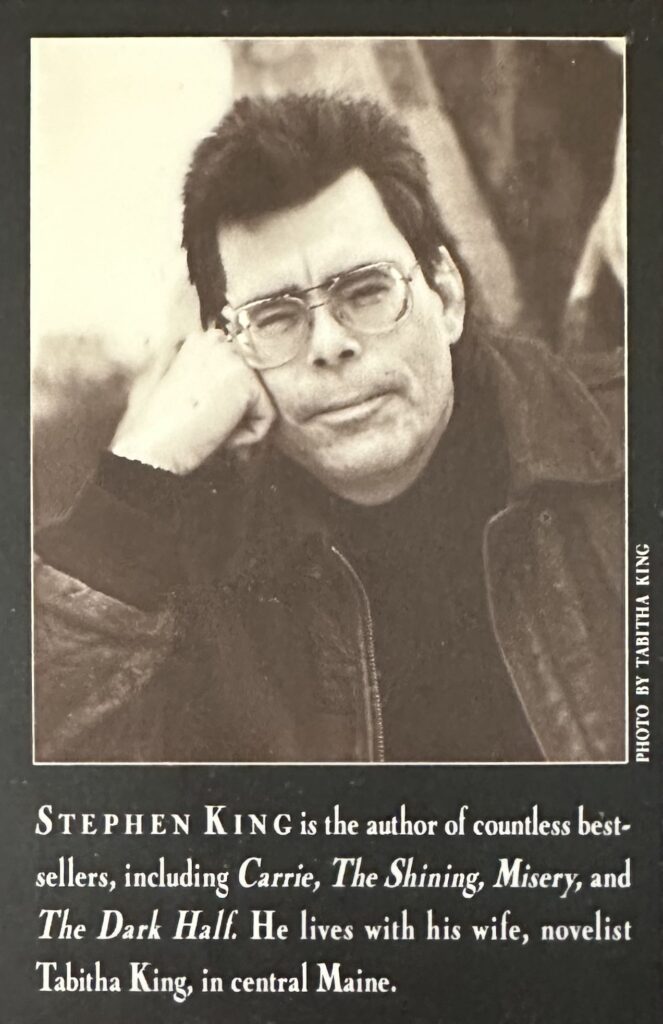 Cujo First Edition