---
Do you know what the key date Silver Eagle coins are?
If not, don't collect one more Silver Eagle coin without getting up to date.
Let's take a look at the American Silver Eagle key dates and why certain years are much more valuable than others.
The United States has minted many one-dollar coins over the years. Still, the American Silver Eagle is the only official U.S. silver bullion coin.
Though the Silver Eagle was initially designed to sell a surplus of government-owned silver, it quickly became a prized coin among collectors.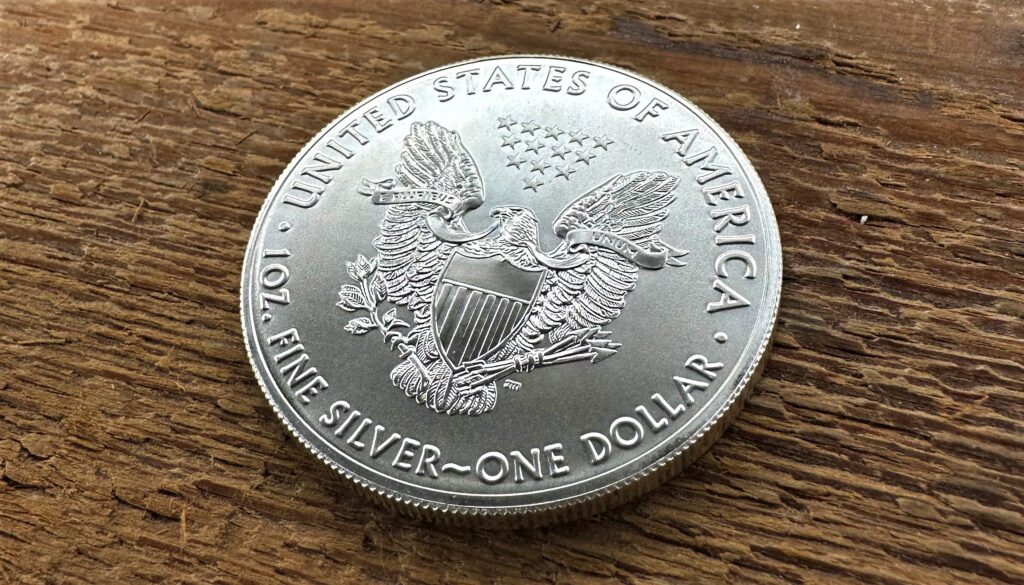 Reasons to Collect and Own American Silver Eagles
Some people invest in Silver Eagles for their bullion value, believing it can serve as a hedge against inflation.
Bullion coins are made of precious metals like silver, gold, platinum, and palladium.
However, coin collectors and numismatic enthusiasts have plenty of other reasons to collect Silver Eagles. Here are a few:
They're Still in Production – You can add or start a Silver Eagle collection with some of the coins made today.
They're Easy to Collect – There are several varieties and finishes, but not so many that it's impossible to find them all.
They're a Great Investment – As legal tender, the American Silver Eagle coin is the only silver bullion coin with the purity and weight guaranteed by the United States Government. If you decide to sell your Silver Eagles, you'll have more cash to expand your collection.
They Look Great in a Collection – Large, heavy coins can be fun to collect, and Silver Eagles are quite eye-catching in a display.
Whether expanding your existing collection or just getting started, American Silver Eagle (ASE) coins are a great choice.
The recent change to the 2021 design also means you can easily begin tracking down a series if you're new to coin collecting.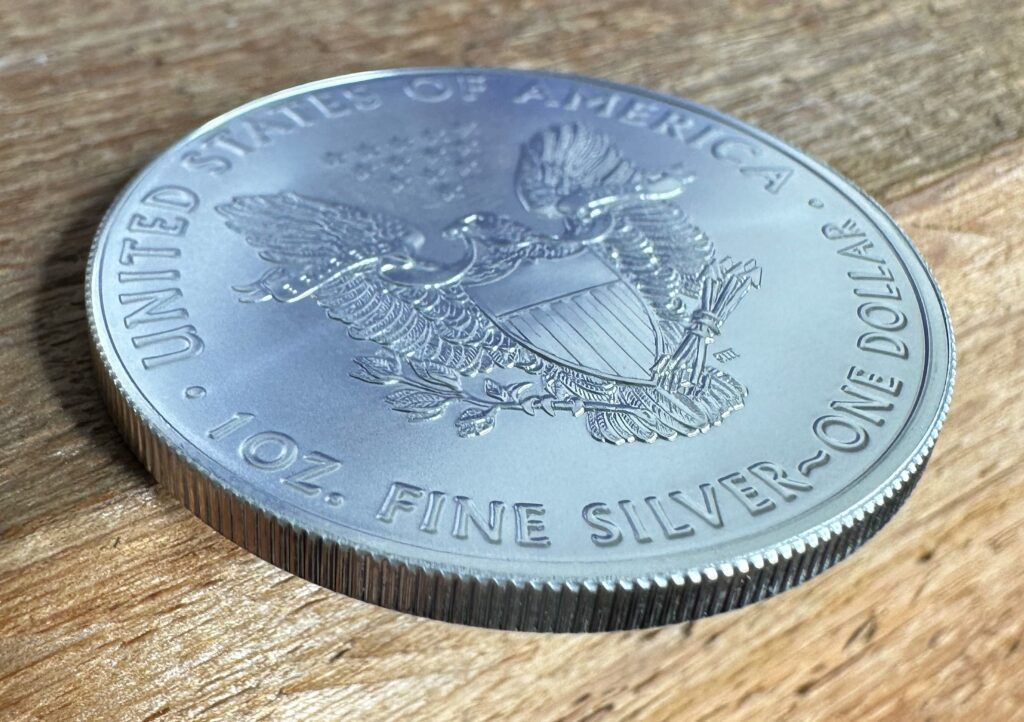 ---
Uncirculated American Silver Eagles
Uncirculated silver eagle coins are set apart by their distinctive finish. They're often called "burnished Silver Eagles."
The burnished finish is satiny and closer to matte than your typical coin finish.
Nearly all have a "W" United States mint mark, representing the West Point Mint.
Key Dates for Bullion Silver Eagles
Check out these key dates if you're looking for rare and unique American Silver Eagle coins.
1986 Silver Eagle — The First Year
It all started with the 1986 issue. Nearly 5.4 million coins were minted, so it shouldn't be too tough to find a 1986 Silver Eagle.
However, due to the age of this coin, accessibility to an MS-70 coin is nearly impossible.
MS-70 is the highest grade on the Sheldon Coin Grading Scale, signifying a perfect coin in the same condition as when it was minted.
During this key date for Silver Eagles, the San Francisco Mint (the only Mint making Silver Eagles at the time) also tried a few different finishes.
You can find 1986 Silver Eagles anywhere from a matte finish to a glossy-proof finish.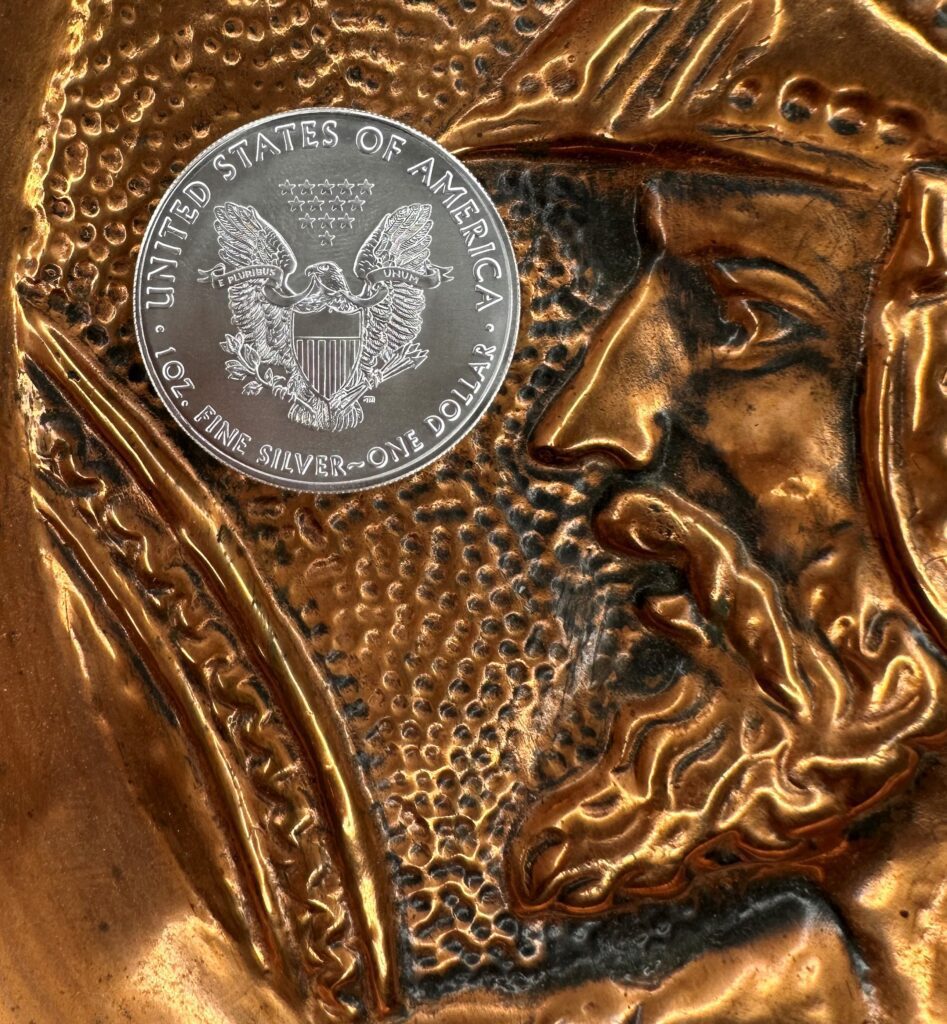 ---
1994 American Silver Eagle
1994 Silver Eagles are another key date sought after for their rarity. The U.S. Mint produced less than 4.3 million coins.
That might sound like a lot, but these coins (especially those in excellent condition) take a lot of work to come by.
Only 0.14% of 1994 Silver Eagles graded by the Numismatic Guaranty Company (NGC) received a grade of MS-70.
If you're looking for a flawless 1994 silver eagle coin, you may be stuck paying a very high price.
---
1996 American Silver Eagle
Even fewer Silver Eagles were minted in 1996 — only a little more than 3.6 million coins were made.
That low mintage makes them harder to find today, but it's also challenging to find one in good condition.
3.6 million coins struck in one year is a high production number, but compared to a more common date of 2015, when the Mint produced 47 million silver eagles, 1996 is a relatively low production year.
During the 1996 production year, the Mint ran into more issues than usual, causing many of these Silver Eagles to have "milk" spots.
These whitish spots form when too much solvent is left on coins during minting.
The 1996 year of issue is also significant to collectors, as it marked the 10th anniversary of the minting of Silver Eagles.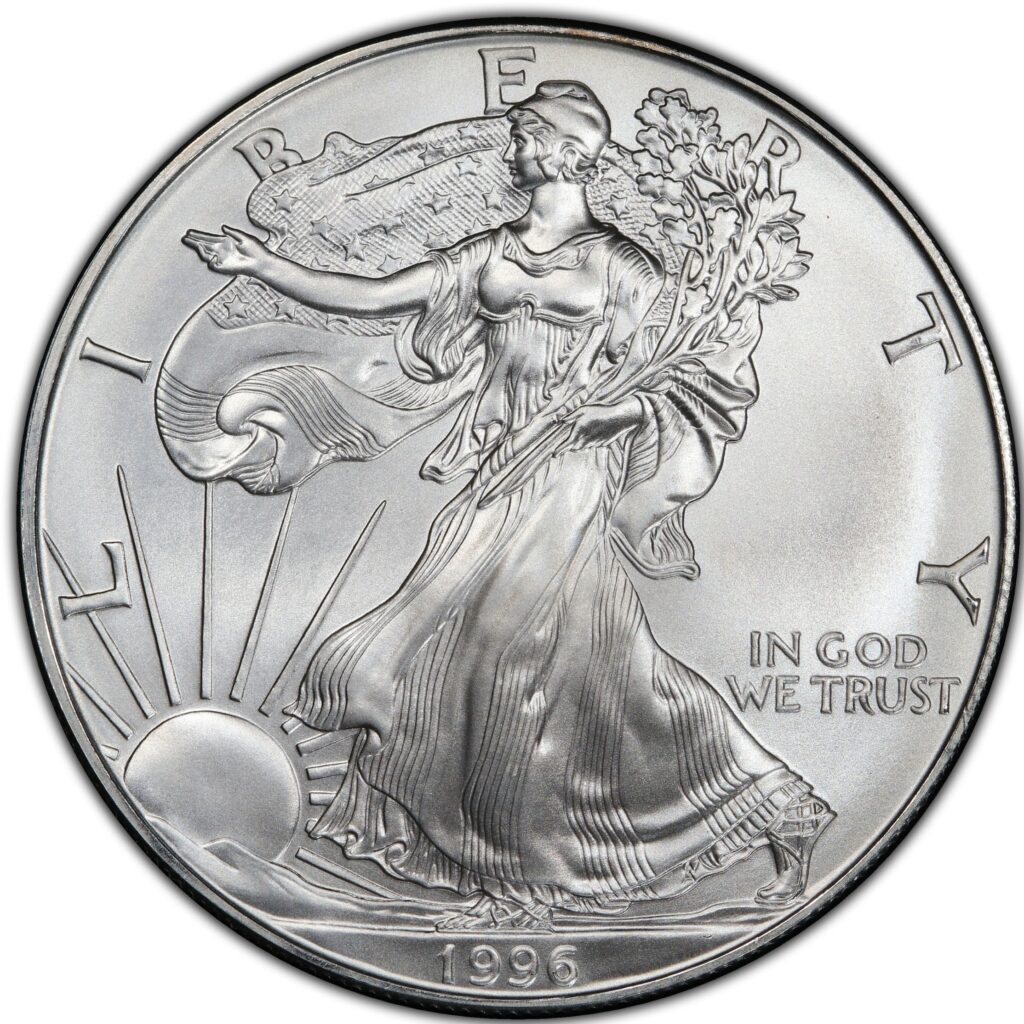 ---
2015-P Silver Eagle
A key date for Silver Eagles, and the rarest of the silver eagle mintage.
It took several years for collectors to discover that this batch of coins was even made.
The NGC and Coin World jointly filed a Freedom of Information Act (FOIA) request and found out that the Philadelphia Mint produced 79,500 Silver Eagles in 2015.
Thanks to this incredibly low production run, these coins sell for $1,000–$2,000 or even more in brilliant, uncirculated condition.
---
2020-P Emergency Production Silver Eagle
These Silver Eagles were produced due to continued demand. The year 2020 saw a relatively low mintage of 240,000 coins.
Bullion Silver Eagles like these are usually made at both the West Point Mint and the San Francisco Mint.
This year, however, some were made at the Philadelphia Mint.
Coins from this key date do not have mint marks.
However, some collectors and grading services have determined what Mint the coins came from thanks to information on the boxes used to ship the coins.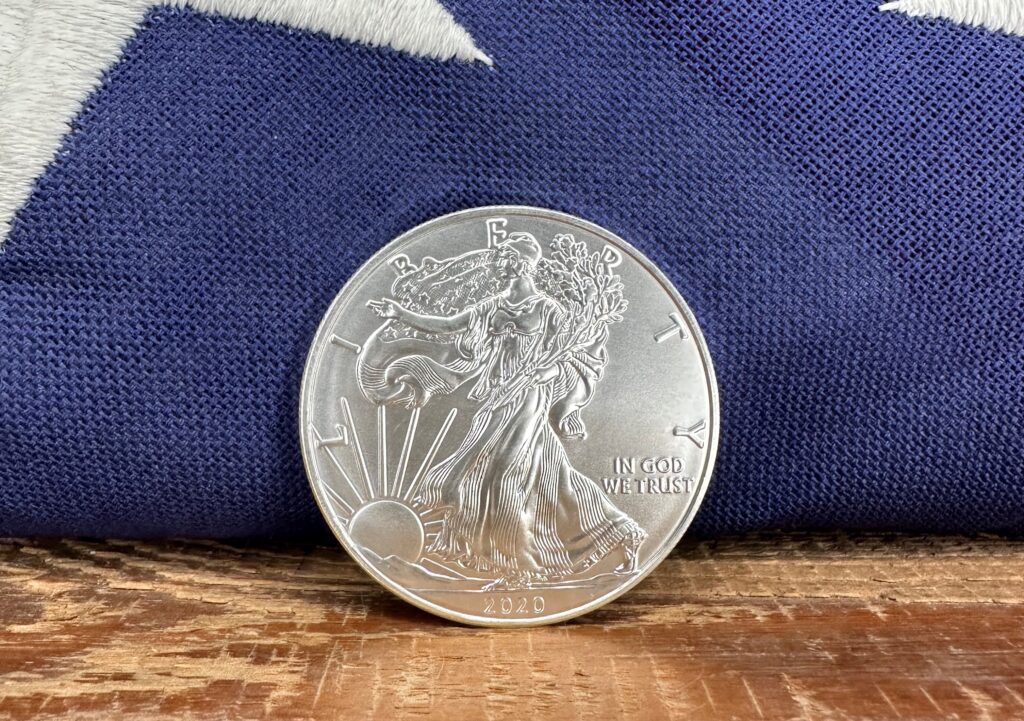 ---
2021 Silver Eagle
This was a key date in the production of American Silver Eagles.
It saw the last issue of the classic reverse design and the first issue of a new design.
Type 1
The Type 1 coin was made with the traditional design. The Obverse featured a walking Liberty designed by sculptor Adolph A. Weinman.
The reverse featured a heraldic American eagle design and 13 stars designed by John Mercanti.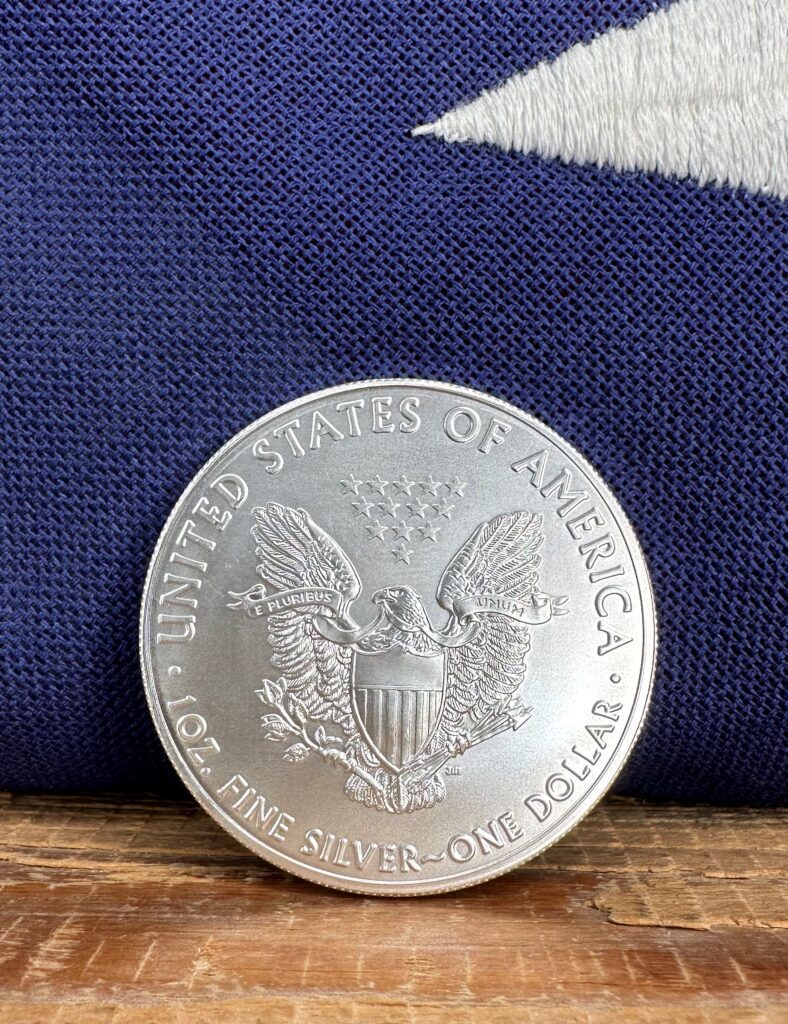 Type 2
The Type 2 coins kept the obverse design but included a new, more realistic eagle on the reverse.
This one, designed by Emily Danstra, features a bald eagle landing on a branch.
---
Proof Silver Eagles and Reverse Proof American Silver Eagle Coins
If you're looking for a version of the Silver Eagle designed especially for collectors, proof designs are the way to go.
Individual proof coins are great collectibles; entire proof sets are even better. Here are some standout years.
1993 Proof Silver Eagle
These coins were made at the Philadelphia Mint rather than in San Francisco, where they were typically produced. Only 405,913 were minted.
1994 Proof Silver Eagle
In 1993, the Silver Eagle saw fewer sales than expected. In response, the U.S. Mint decreased the number of coins minted. Only 372,168 were made.
1995-W Proof Silver Eagle
Some collectors call this sought-after coin "The King of Silver Eagles." The Mint produced 45,000, but only 30,125 were sold.
You could only get this coin in the Mint's 10th Anniversary Set. Today, 1995-W Silver Eagles can sell for tens of thousands of dollars.
---
Enhanced Reverse Proof American Silver Eagle
Enhanced reverse-proof coins are similar to reverse-proof coins.
However, different coin design elements have different finishes, giving the art a dramatic 3D effect.
The enhanced reverse-proof Silver Eagle from 2019 is an actual work of art.
These beautiful coins also have the lowest mintage on record. In 2019, the U.S. Mint made only 30,000, so they're pretty hard to come by.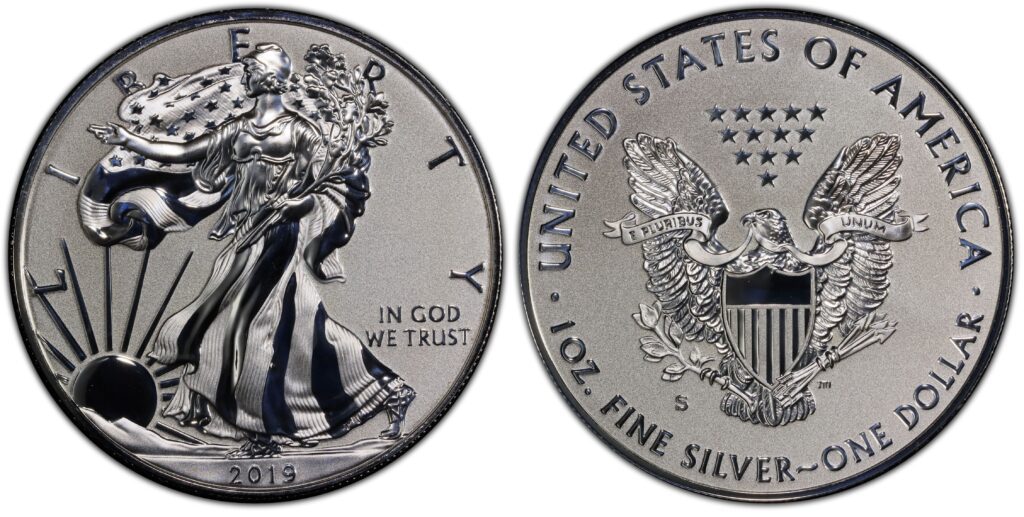 ---
What Year Silver Dollar American Eagles Are Worth the Most?
Thus far, the most expensive Silver Eagle to sell at an auction was a 1986 MS-70 specimen. It sold for $21,150 at auction.
With the silver spot price changing constantly, you don't need to worry about calculating the exact price of one ounce of silver to value your ASE coins.
Even the most common American Eagles are worth more than face value.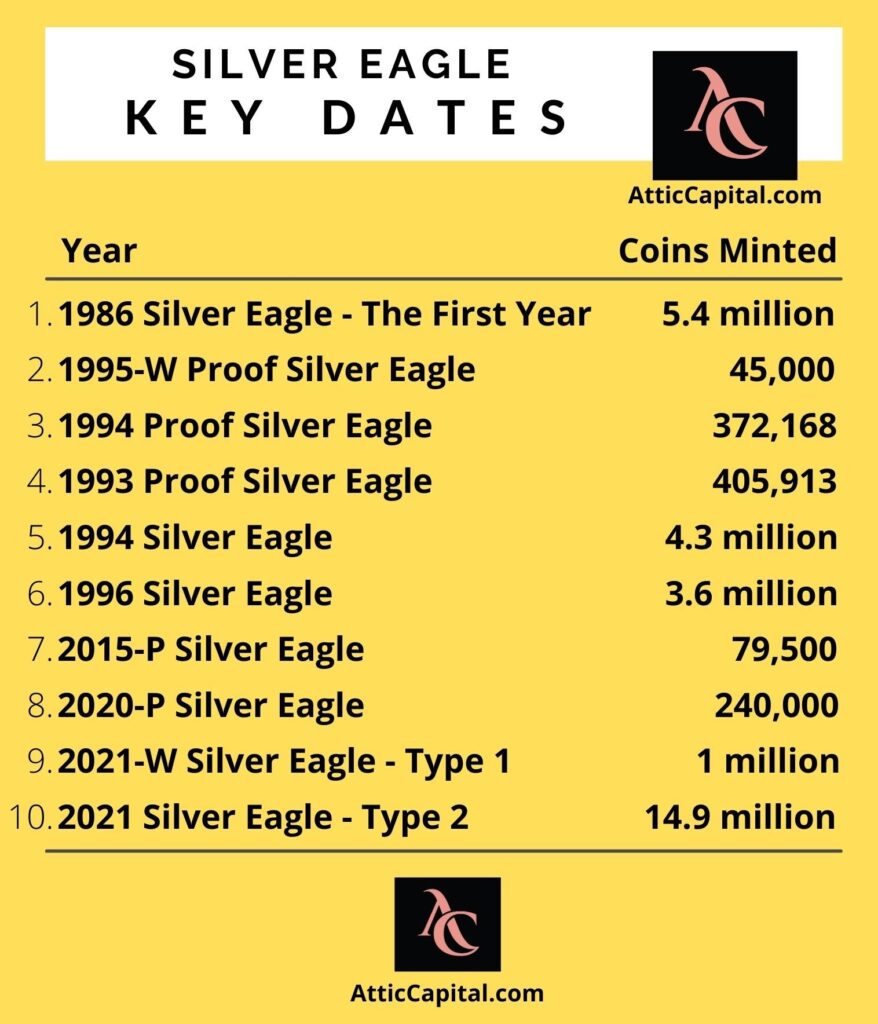 ---
What Is the 1985 Liberty Coin Act?
Without the 1985 Liberty Coin Act, the American Silver Eagle would never have existed.
This act, signed into law by Ronald Reagan, authorized the U.S. Mint to make 99.9% one oz silver coins.
How and Where to Buy Silver Bullion Coins
Most bullion coins, including Silver Eagle bullion coins, are sold by private bullion dealers. You can find many of them online.
Some of the most prominent ones include JM Bullion, Silver Gold Bull, and Money Metals Exchange.
Depending on where you live, you also may be able to find local bullion dealers.
Pawn shops will also sometimes sell bullion coins, fine silver, and other rare coins.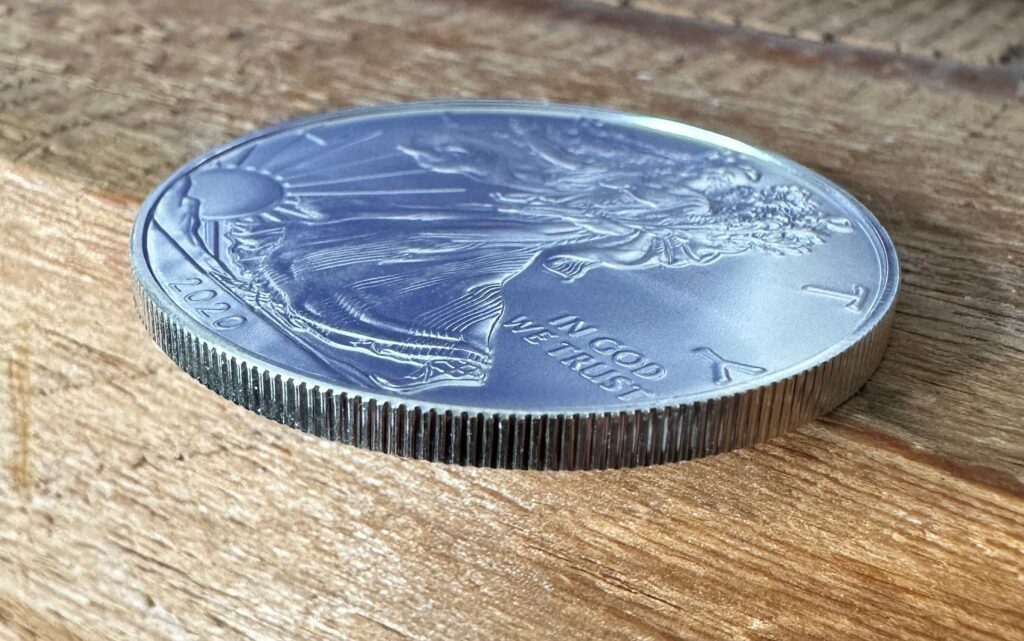 ---
NGC and PCGS Certified Silver Eagles
It can be hard to describe a coin's condition without a system. Condition is also subjective, which is why there are third-party organizations that assess and grade coins.
The Numismatic Guaranty Corporation (NGC) and the Professional Coin Grading Service (PCGS) are two of the most respected coin-evaluating groups in the industry.
If you want to know how much one of your coins is worth, you can send it to the NGC or PCGS for grading.
Both organizations will verify the coin's authenticity during the grading process. If you're buying a Silver Eagle, it's wise to ensure it's certified.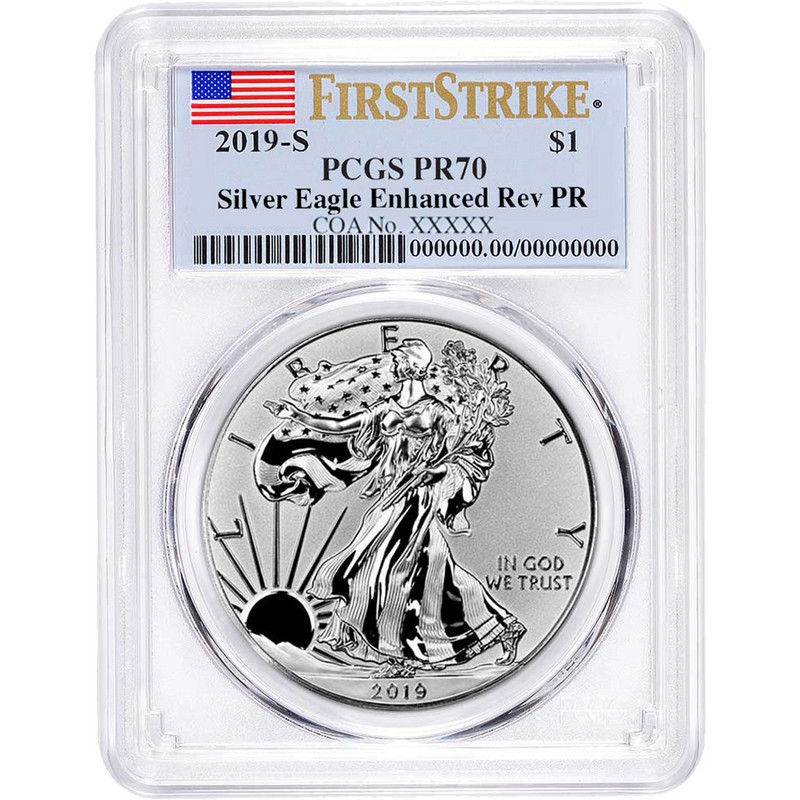 ---
The Most Valuable American Silver Dollar Coins Ever Minted
The older the coin, the rarer it tends to be. The U.S. Mint started making silver dollars in 1794. The record auction price for a silver dollar was $10 million.
The coin in question was a 1794 coin that was thought to be the first coin the U.S. Mint in Philadelphia ever struck.
It's famous for its "Flowing Hair" design, featuring a portrait of Lady Liberty with billowing tresses on one side.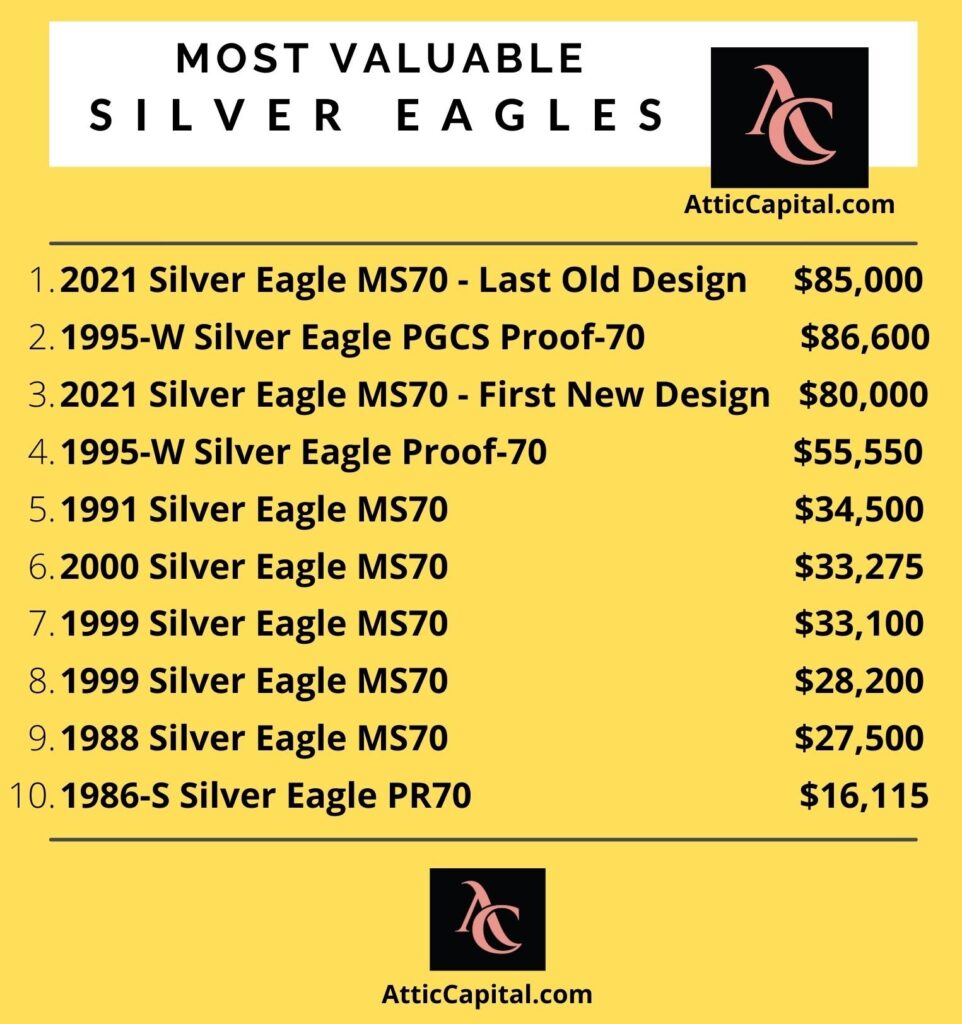 Flowing Hair Silver dollars are the most valuable, but rare Morgan Dollars can also fetch impressive prices.
These coins were made from 1878–1904, though there was also a brief 1921 production run. Mint condition Morgan Dollars are exceedingly rare, and if you can find one, you may pay $100,000–$550,000.
And the valuable American silver coins don't stop with dollars. Silver half-dollar coins are also highly collected by coin enthusiasts.
The Walking Liberty, Franklin, and Kennedy half-dollar coins are great ways to begin your coin-collecting journey. Check them out!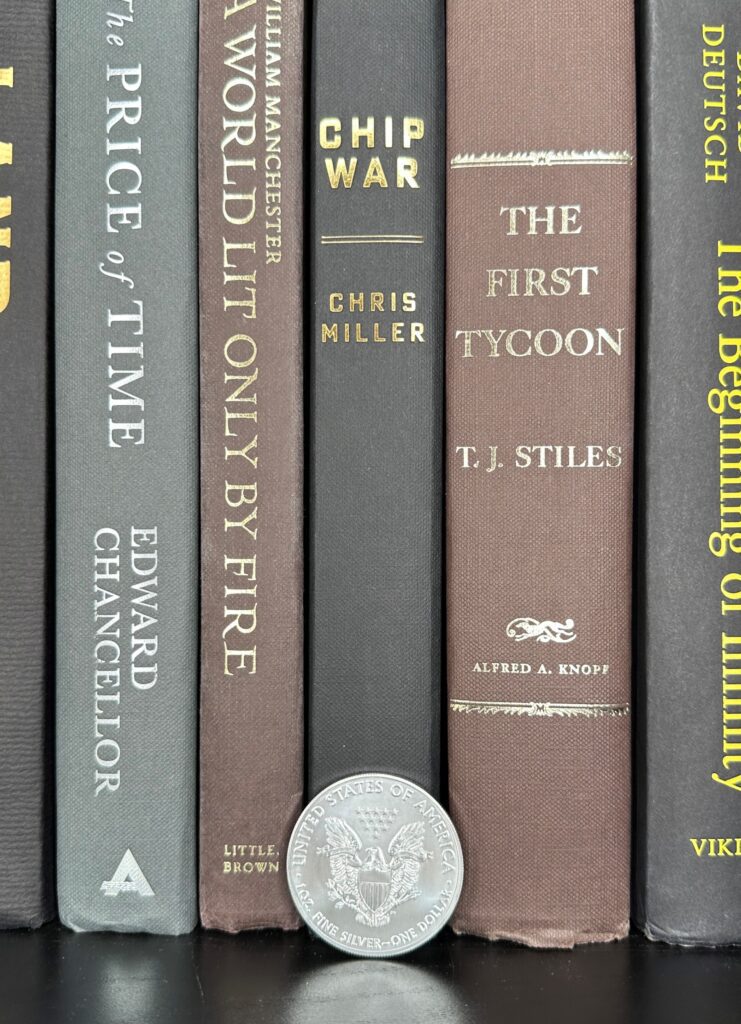 ---
We Are Not Finished With the Silver Eagle –
Now We Know –
Collectors buy silver eagles for several reasons, but one attractive quality of the coin is that it's the only silver bullion purity guaranteed by the U.S. Government.
One of the key dates is 1986, the very first year the coin was issued with 5.4 million struck.
The 1995 West Point Silver Eagle is another desirable version, only 45,000 coins exist.
President Ronald Reagan signed the authorization for the U.S. Mint to begin production of 99.9% silver coins with the 1985 Liberty Coin Act.
But There's So Much More to the Silver Eagle!
The Coin Act of 1985 required all Silver Eagles to be produced with U.S.-mined silver only. Mining companies from Idaho, Nevada, and Alaska supply the majority of silver for eagle coinage.
Another amazing silver eagle coin to recognize is the 1995 West Point 10th Anniversary Proof coin. Only 30,125 were minted, and the value of this coin is in the tens of thousands in PF70-graded condition.
The 2008 West Point Mint Burnished silver eagle is another key date. With only 47,000 coins struck, the coin can be worth over one thousand dollars in MS70 condition.
2021 is an important key date for the silver eagle mintages. The design was refreshed and original details were added from Adolph A. Weinman's 1916 versions, along with an artist mark. There's also an enhanced security feature with a new reeded edge variation.
Silver eagle coins can be purchased through retirement accounts in Tubes and boxes. One sealed tube contains 20 coins with markings of "BU .999 Pure Silver." Monster boxes of sliver eagles include 500 coins and sell for about $20,000 per box.
More Resources for Coin Collectors –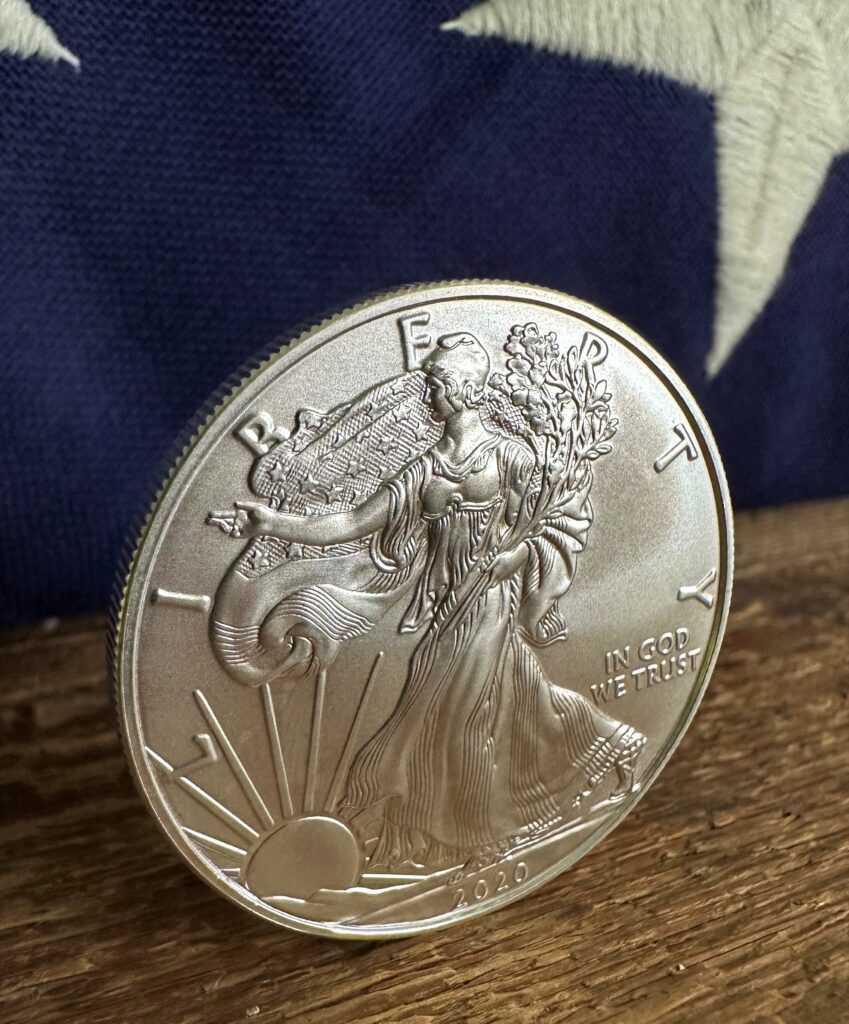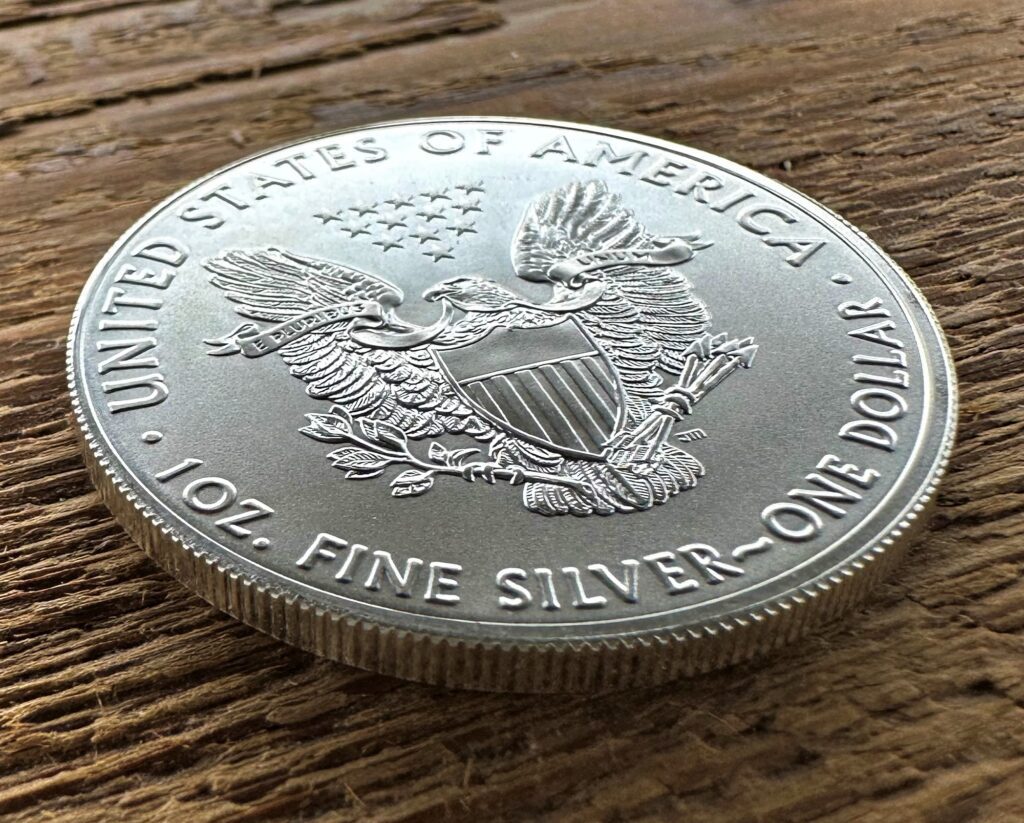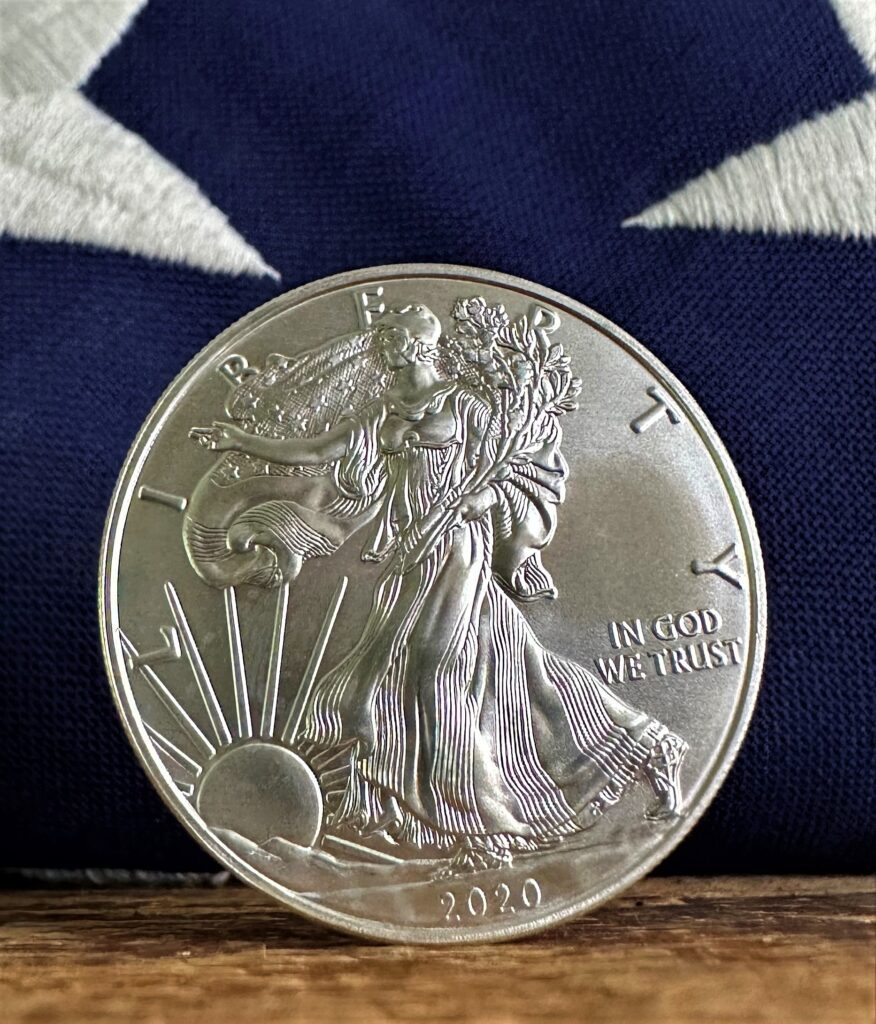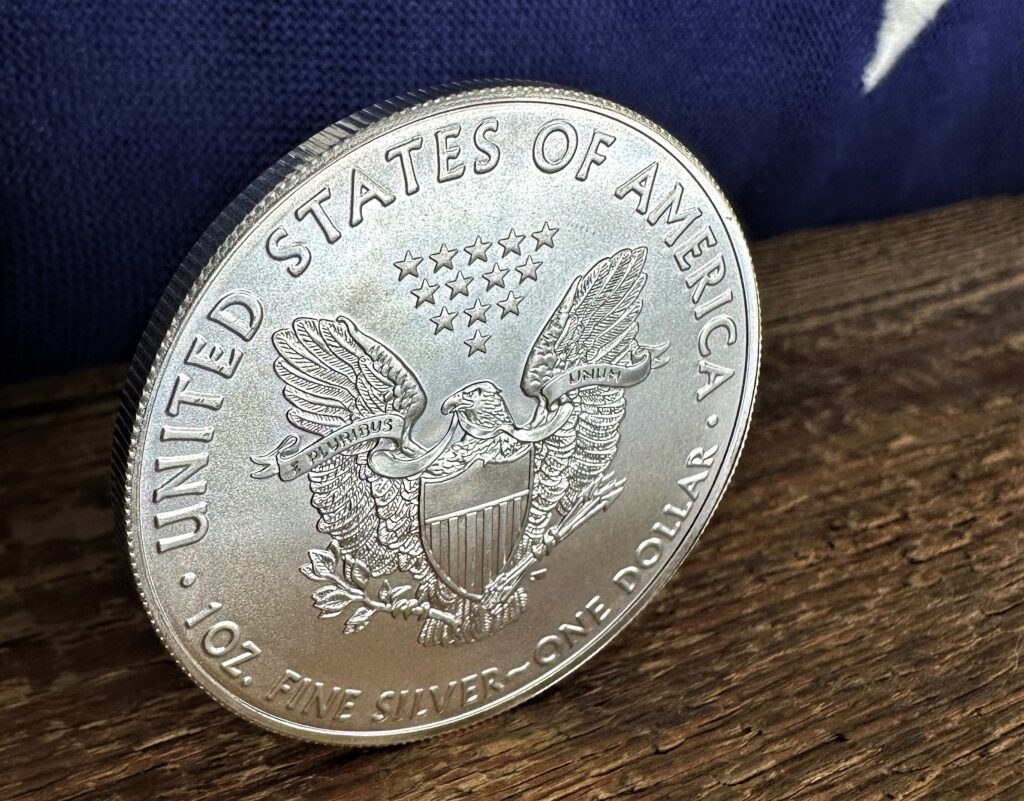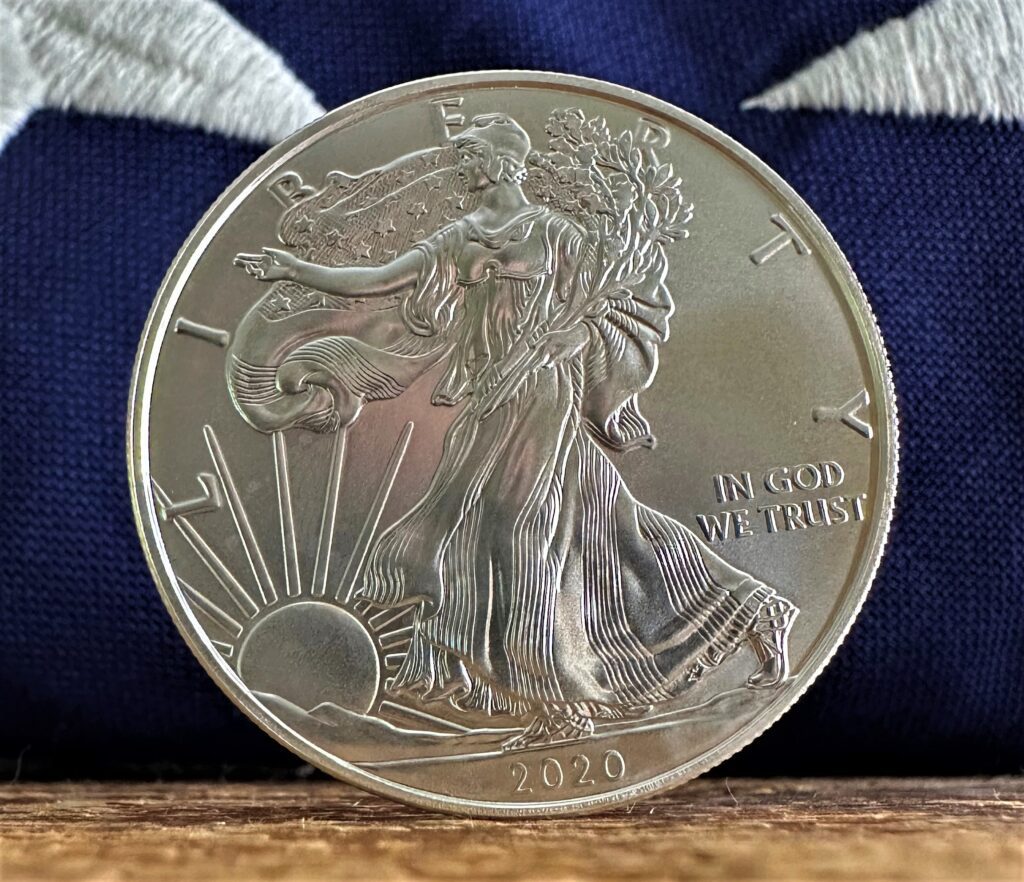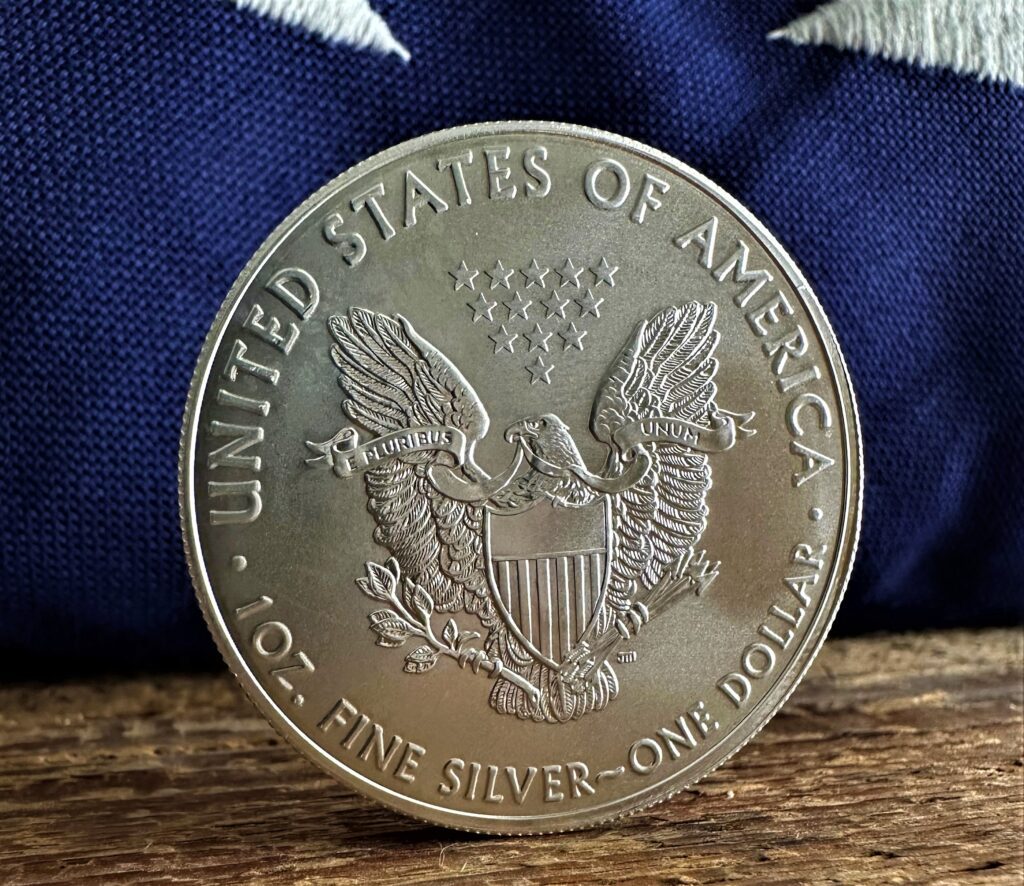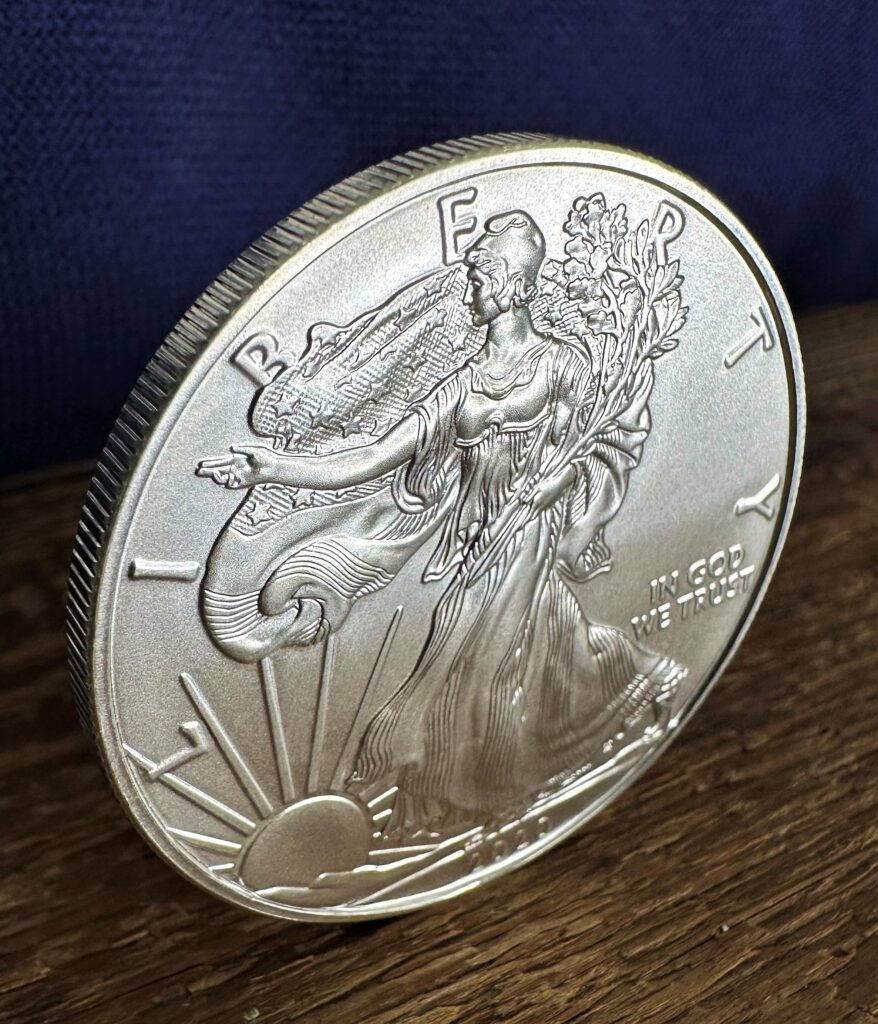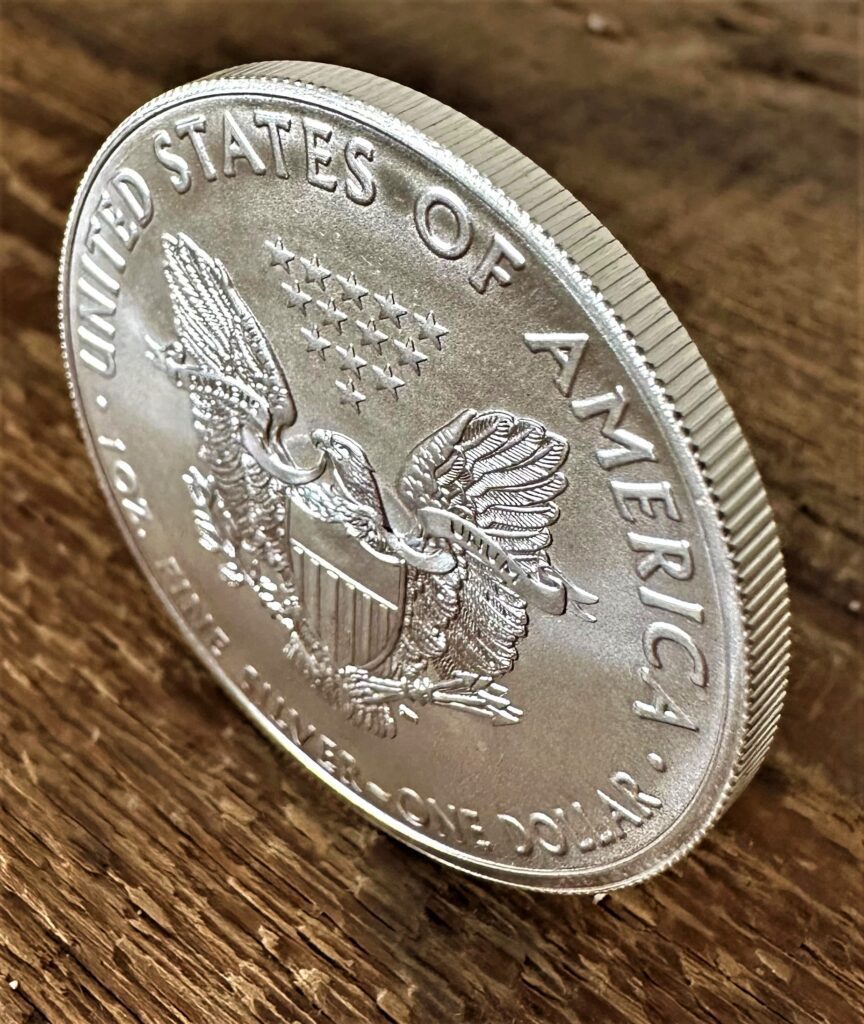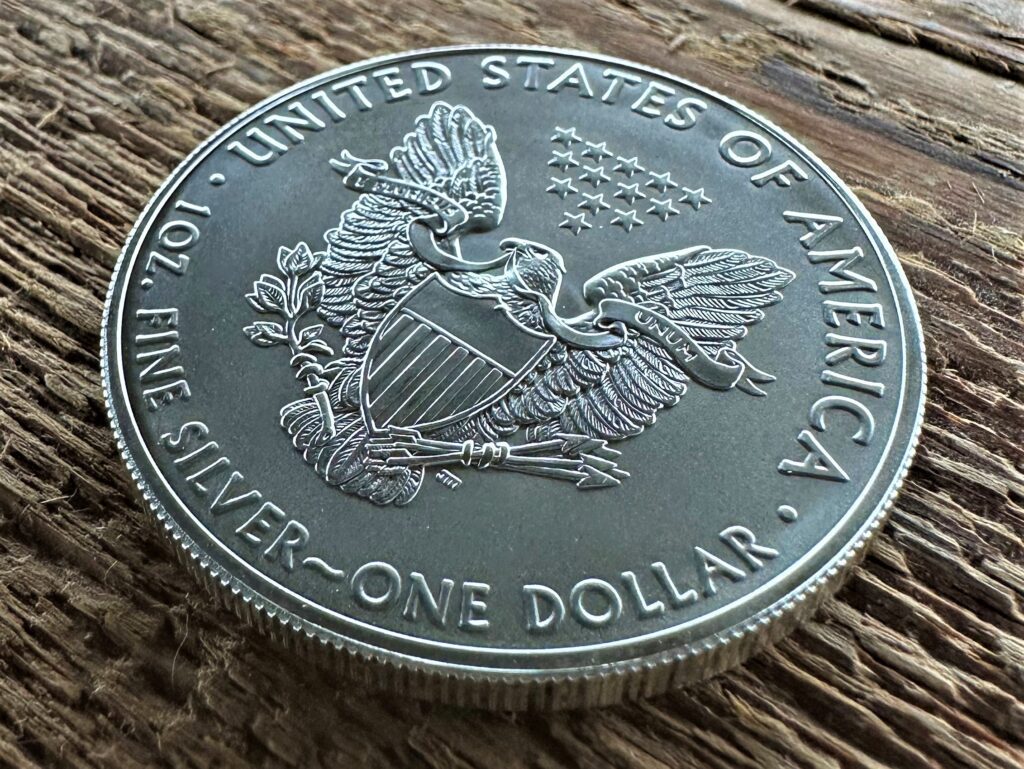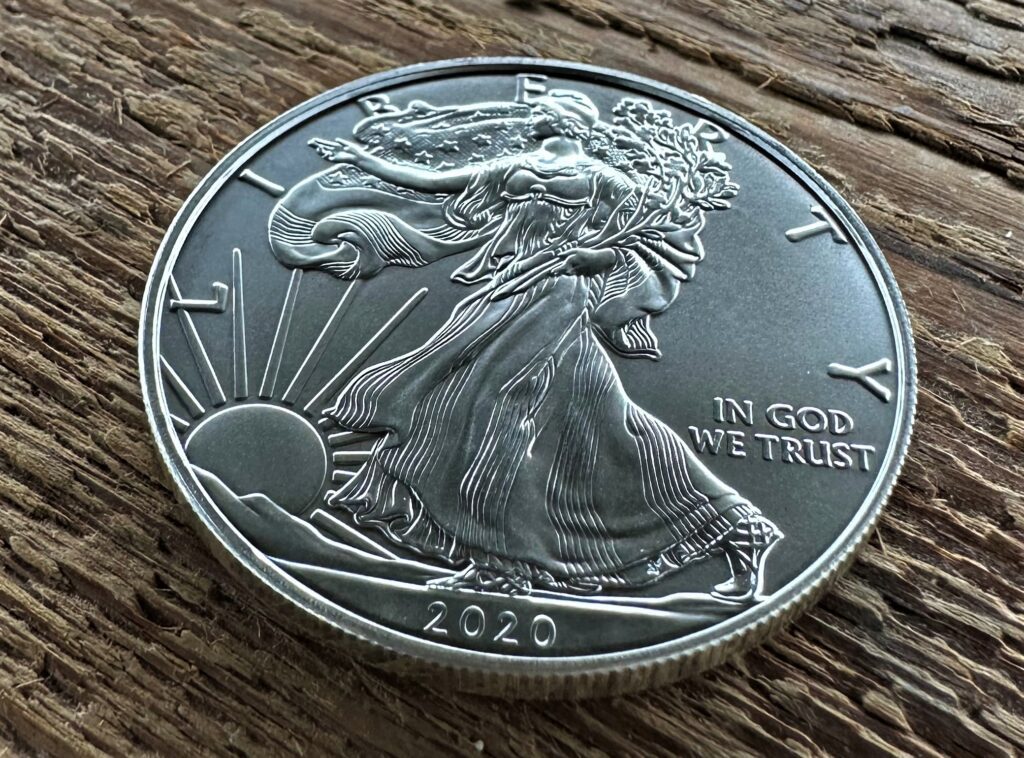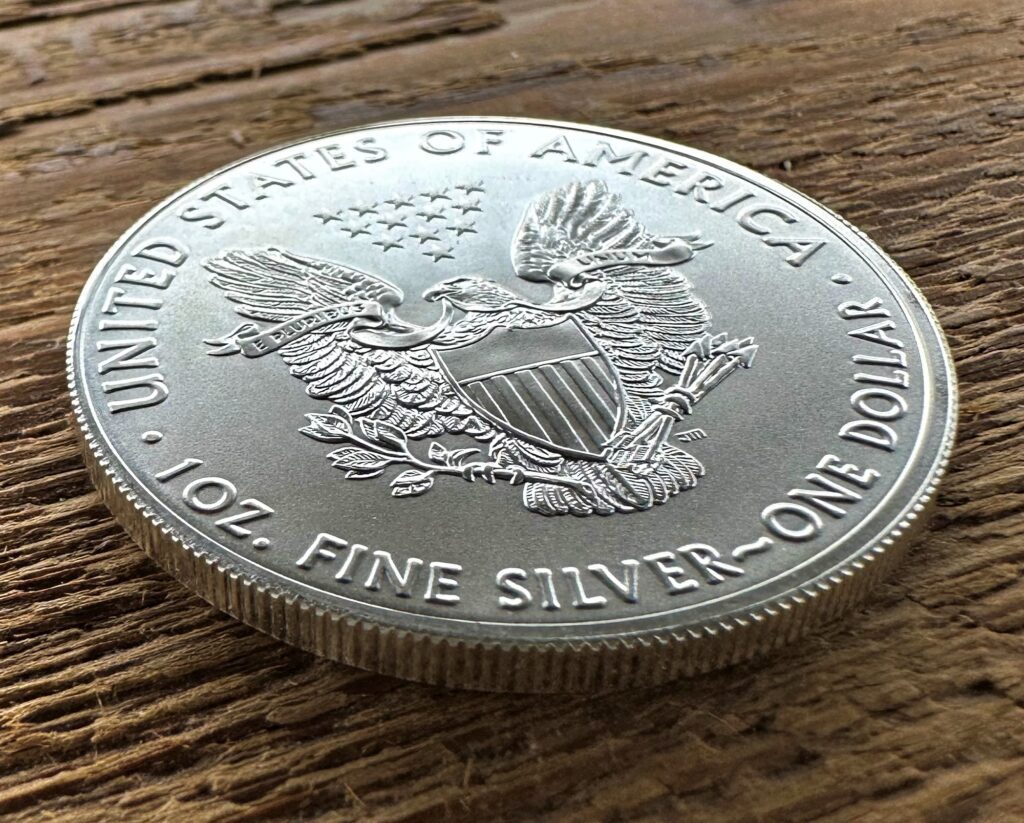 ---
Where To Buy American Silver Eagles —> United States Mint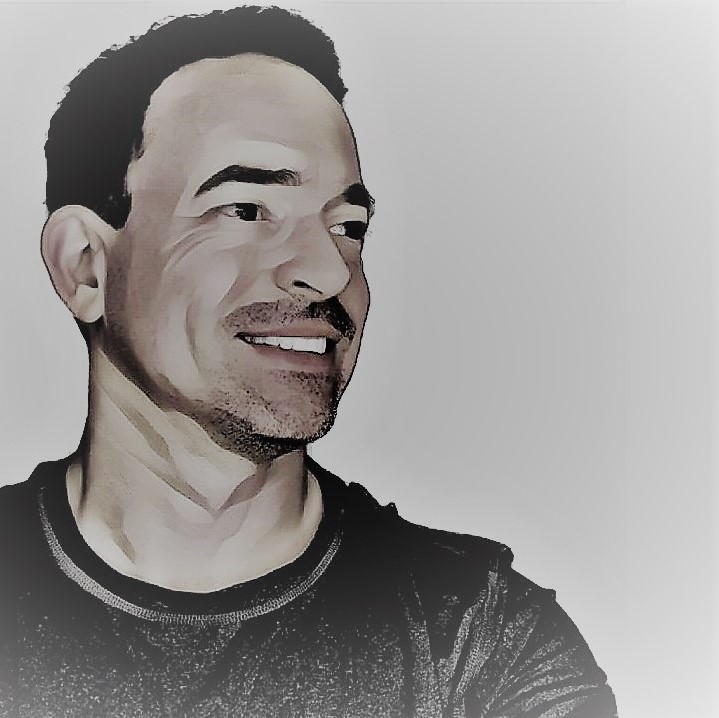 R.J. Bachman
Attic Capital – Writer, Editor, and Lifelong Collector
After many years of collecting rare coins, sports cards, and all types of collectibles, I began writing at Attic Capital to share my experience, knowledge, and passion.
I would love to connect with you, so don't hesitate to reach out and let me know more about your passion for collecting.