---
The Lamborghini Ferrari feud is one of the greatest tales in automotive history. And the story continues to this day. Who is the king of the road?
When a skilled mechanic decides to critique the maker of his luxury sports car, it ignites a rivalry that would produce some of the most beautiful and high-performing automobiles in history.
The tale of two Italian supercars is a testament to the determination of hard-working, dedicated, and proud pioneers.
The Lamborghini and Ferrari feud set off a race to build the world's greatest supercars, and the bitter rivalry pushed each iconic company to greatness.
The Love of Ferrari
Enzo Ferrari grew up with a love for racing. Born in 1898, he was passionate about racing cars and shared this passion with his father and brother.
When Enzo was ten years old, he attended a race on the Bologna circuit, where he would begin to dream about working for the FIAT car company.
His application was rejected at FIAT, so he worked for a smaller company as a tester.
Enzo would eventually start racing in 1919. His first car race was uphill from Parma to Poggio di Berceto and finished fourth place.
After working for Alfa Romeo and a successful racing career building a superstar team of drivers, he struck out on his own.
Auto Avio Costruzioni and Ferrari
Enzo started an auto supply and manufacturing company called Auto Avio Costruzioni. He somehow was able to enter two racecars, The Auto Avio 815, in the Mille Miglia motor race in 1940, but then the world changed.
Enzo's manufacturing company was forced into war production under Mussolini's fascist government during the outbreak of the Second World War.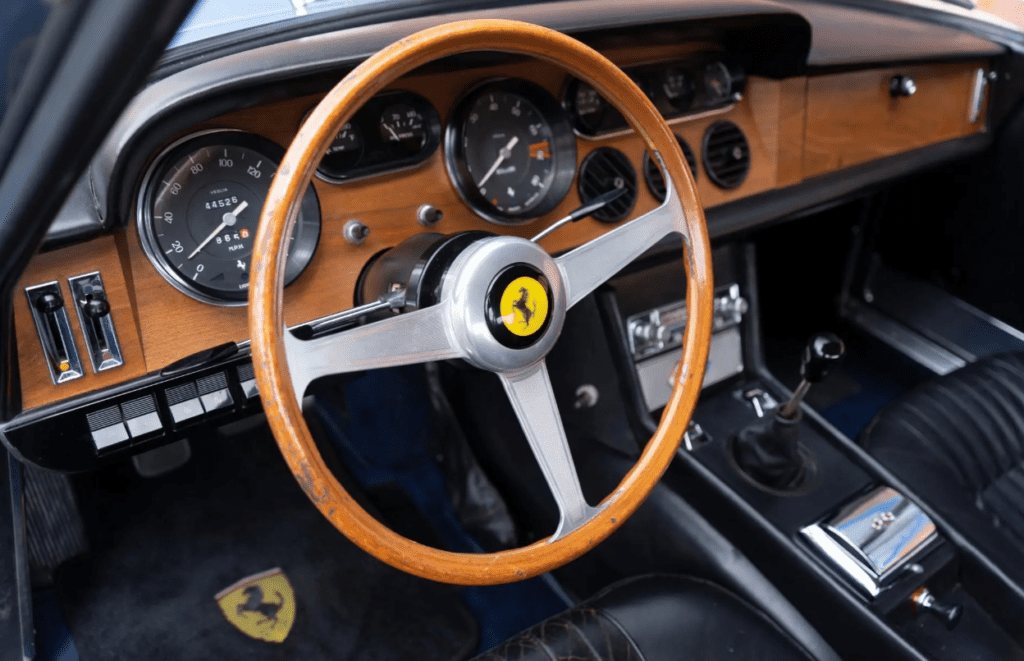 Allied bombers bombed his factory, and he relocated his operations when, at the end of the war, he decided to make cars bearing his name.
The Ferrari car company was born. The new business would not only build fast cars, but some of the greatest, most iconic cars in the world, and Enzo became respected as a successful entrepreneur.
The First Ferrari Engine
Although Enzo was a mastermind car mechanic, he also had a great team. Gioachino Colombo led the design of the first Ferrari engine that powered the very first 125 C Ferrari sports racer.
The engine was a V12 125 cubic inch, single overhead camshaft, producing 116 horsepower.
The Ferrari engine debuted May 11, 1947, and powered team Ferrari to six victories out of the 14 races they entered that year.
The Most Iconic Brand In The World
According to Brand Finance, the car company founded in 1939 by Enzo Ferrari is one of the most influential brands in the world. Over time it had produced some of the most expensive cars in history.
Iconic, classic cars such as the 1962 250 GTO became the top car sale in history when it sold in 2014 for $38 Million to businessman Craig McCaw.
Later in 2018, the same exclusive model sold for a new record $52 Million at a Sotheby's auction.
Throughout its history, Ferrari cars have symbolized power, prestige, status, luxury, speed, and wealth. It's no surprise that successful entertainers, entrepreneurs, and business people enjoy owning and driving the highest quality cars in the world.
---
Lamborghini Tractors to Super Cars
Ferruccio Lamborghini grew up in a family of grape farmers but was intensely interested in mechanics and engineering. After his service in the air force in World War II, the young businessman noticed a shortage of agricultural equipment for farmers.
Ferruccio began re-purposing military vehicles into tractors and selling them under the Lamborghini Trattori company name, and his venture took off.
Lamborghini's tractor business grew quickly from one tractor per week to more than four a week. Ferruccio's company made 200 tractors per year using Italian army engines from military vehicles.
In 1951, the Italian tractor manufacturer Ferruccio Lamborghini developed his first production tractor made entirely in-house except for the engine.
The Lamborghini Tractor Business
The L 33 model tractor included a Morris 6-cylinder, diesel-fueled 3,500 cc engine, including a Lamborghini patented fuel atomizer. More success and growth followed, and the company opened a new tractor factory in 1956.
With the new factory, the production of the outstanding Lamborghini-brand tractors would increase even more.
Lamborghini's business turned him from a respected tractor manufacturer into a wealthy industrialist and started him down the path of becoming one of the household names throughout Italy.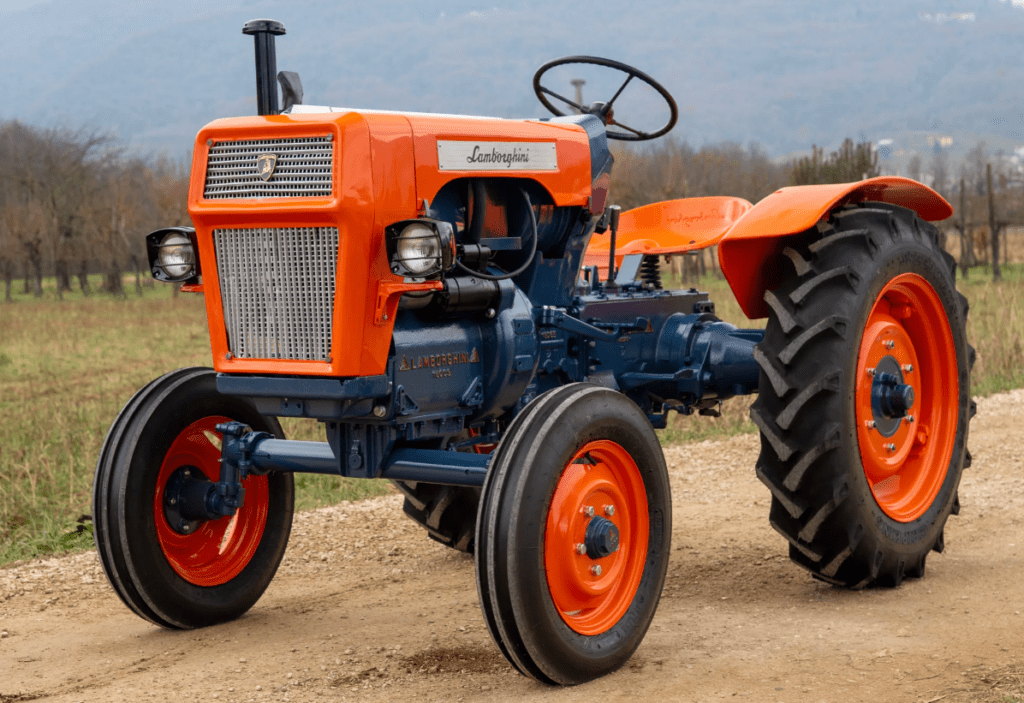 The Hunt for the Greatest Car of All-Time
As sales of Lamborghini tractors grew, so did Ferruccio's cash in his bank account. His love for powerful engines and beautiful cars inspired him to purchase Alfa Romeos and a Maserati 3500 GTS.
He also owned a Mercedes-Benz 300SL and a Jaguar E-Type coupe. But like many great engineering minds, he had a critical eye for each car he owned. He was constantly searching for the perfect car.
Ferruccio Lamborghini wanted the best, so he began purchasing Ferraris when his tractor manufacturing company flourished.
Lamborghini Drives Ferrari
Ferruccio traveled to Maranello to buy a new Ferrari 250GT in 1958. He enjoyed the 250GT so much that he purchased many more Ferraris over the next few years.
But just like he critiqued the other car manufacturers, he had a few ideas for Ferrari.
He was quoted as saying Ferrari was a good car, but they were noisy and rough. Repurposed track cars with poorly built interiors was another description he would give Ferrari.
A Mechanics Mind
Ferruccio continued to accumulate expensive luxury cars due to his profitable enterprise. He bought two more Ferraris, a black car for his wife and a white model for himself.
He would take valuable customers for drives in the expensive cars and be sometimes known to 'burn the clutch,' which meant repeated trips to the Ferrari factory to replace the parts.
Frustrated by the recurring weak clutch problems, Ferruccio had his tractor mechanic look at the problem. They discovered the clutch in the Ferrari was the exact part Ferruccio used in his tractors.
He not only replaced the Ferrari clutch with a clutch from his tractor company, but he also decided to venture to the Ferrari factory and present his findings to the founder of the company, Enzo Ferrari.
It was the first encounter that would later ignite the great Lamborghini Ferrari feud.
---
The Lamborghini Ferrari Meeting
Many versions of the story have been retold from the meeting of Enzo and Ferruccio. Lamborghini could not understand why Enzo would use a sub-par clutch in such a luxury vehicle.
Enzo saw things from a different point of view.
Enzo reminded Ferruccio that he is a tractor maker and should stick to building farming equipment and let Ferrari take care of the car business.
Other accounts say Enzo insisted Ferruccio was not a good driver, and he should learn how to shift Ferrari's before criticizing them.
Whatever ended up happening that day, one thing was clear. The meeting at Enzo Ferrari's office between the two businessmen didn't go well.
A few insults were exchanged, hard feelings were felt, and a rivalry was born.
First Hand Account of the Lamborghini Ferrari Meeting
Valentino Balboni, a long-time test driver who worked directly for Ferruccio, insisted he had the real story. Balboni had a first-hand account behind the Lamborghini and Ferrari Feud.
He was quoted in this Car and Driver interview, "Ferruccio… started yelling, he was so mad because he said, 'I pay for my tractor 10 lire, and I paid Ferrari 1000 lire for the same part.'
So, one day, when he met Enzo Ferrari, the two started talking. During the discussion, Ferruccio Lamborghini had a bad idea to tell Enzo Ferrari, "You build your beautiful cars with my tractor parts."
"Enzo Ferrari told him: 'You are a tractor driver, you are a farmer. You shouldn't complain driving my cars because they're the best cars in the world.' " This only infuriated Lamborghini, who became equally agitated and animated.
"Lamborghini told him, 'Oh, yes, I am a farmer! I'll show you how to make a sports car and I will do a sports car by myself . . . to show you how a sports car has to be.'

caranddriver.com interview with Valentino Balboni
There's some speculation on where precisely this confrontation took place, but Balboni insists this was the actual exchange between the two, as the story has been retold hundreds of times.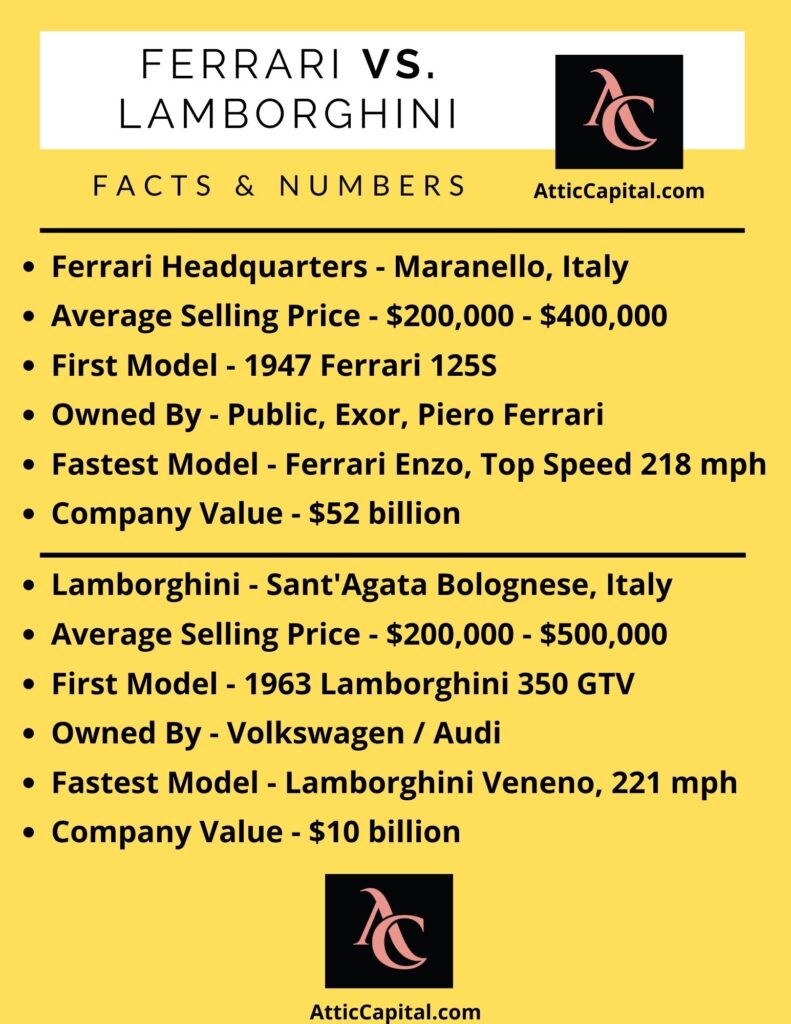 The Birth of Lamborghini Supercars
By 1963 Lamborghini had officially founded his auto company in Sant'Agata Bolognese, Italy, Automobili Lamborghini. Mr. Lamborghini immediately began recruiting the best team he could find to compete with his new car-making rival.
Many people criticized Ferruccio for building a sports car that would compete directly with such a powerful brand as Ferrari.
After all, he was already a successful businessman and quite wealthy from his tractor company. He had also successfully moved into other manufacturing ventures such as air conditioning systems; why would he begin building cars?
The Lamborghini 350 GTV
Behind the Lamborghini Ferrari feud, it looked as though the fight was over before it even started.
If you could imagine walking around the 1963 Turin Motor Show and stumbling on a car made by a tractor company, you'd know what many attendees were thinking at that time.
Not only was the car made by a tractor company, but the car was a fantastic design. This is where Ferruccio debuted the Lamborghini 350 GTV.
It was built for the highest performance and ready to take on the most expensive supercars in existence, such as Ferrari and Maserati.
Lamborghini Ferrari Rivalry
The design for the 350 GTV prototype came from Giorgio Prevedi. It was an immediate hit among car critics and caught the eye of much of the auto industry at the time.
Giotto Bizzarrini was recruited to do the engineering work on the Lamborghini 350 GTV and was a pretty great choice because he was the one who did the engine work on the Ferrari 250 GTO, which had over time developed a rocky relationship with founder Enzo Ferrari.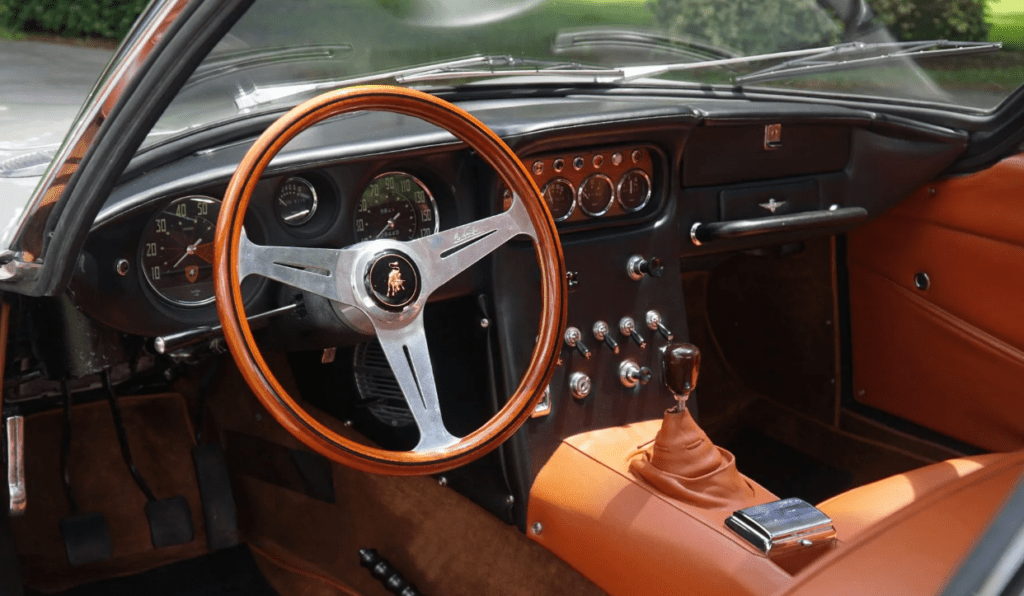 Ferruccio Lamborghini and his team developed an all-aluminum alloy quad-cam V-12 engine, which produced 342 horsepower and 250 pounds of torque.
By the end of the very next year of 1964, Lamborghini sold his first 13 GT model prototype cars. The Ferrari and Lamborghini rivalry was about to heat up.
From Prototype to Production
Lamborghini's harshest critics were silenced for the time being. The Lamborghini brand began to be known for its power, comfort, luxury, and refinement.
One of my favorite quotes from Ferruccio Lamborghini was from a "60 Minutes" report. A reporter traveled to Italy to interview Lamborghini about his company.
While Ferruccio drove the reporter around town to show off the new Countach model, the reporter asked if it would be safer to test drive the new car on a test track. Ferruccio responded, "The company does not have a test track; our cars are built for the road."
A new Lamborghini sports car starts at a little over $200,000. A well-kept, classic Lambo can be worth several millions of dollars.
The automaker is known as one of the most exclusive and stylish sports cars ever built. The extreme status and prestige of driving lamborghinis is commonly known around the world.
Over the years, the brand has seen financial difficulties from time to time, eventually becoming part of Audi AG and recognized as Automobili Ferruccio Lamborghini S.p.A.
Lamborghini Ferrari Feud
It's easy to get a sense that Lamborghini cars are made from the desire to improve on Enzo Ferrari's cars.
Building the ultimate sports car takes incredible dedication, and it doesn't hurt to have some big egos pushing the limits of what can be accomplished.
The world of supercars is better for this rivalry between Lamborghini and Ferrari. There is no doubt.

The Raging Bull Logo
After Ferrari's Prancing Horse, the Lamborghini raging bull logo might be the second most iconic logo ever designed. How did Lamborghini come up with the raging bull logo?
During the 1960s, Ferruccio was close friends with Don Eduardo Miura, a breeder of fighting bulls in Sevilla, Spain.
The first Lamborghini model would be named the "Miura" after Don Eduardo's line of fighting bulls.
Lamborghini was so inspired by bullfighting, he decided to adopt the names of famous bulls for every model of the Lamborghini lineup.
The Lamborghini Aventador SVJ, Murcielago, and Huracan luxury supercars are all famous bullfighting names. Even the latest Urus model pays tribute to an extinct species of cattle.
As a special appreciation, when his first production car, the 1967 Lamborghini Miura began assembly, Ferruccio gave the fourth model off the assembly line to Don Eduardo.
But the connection with bulls doesn't stop there. A little-known fact is that Ferruccio's zodiac sign was Taurus, meaning "Bull," a symbol of determination, power, and stability.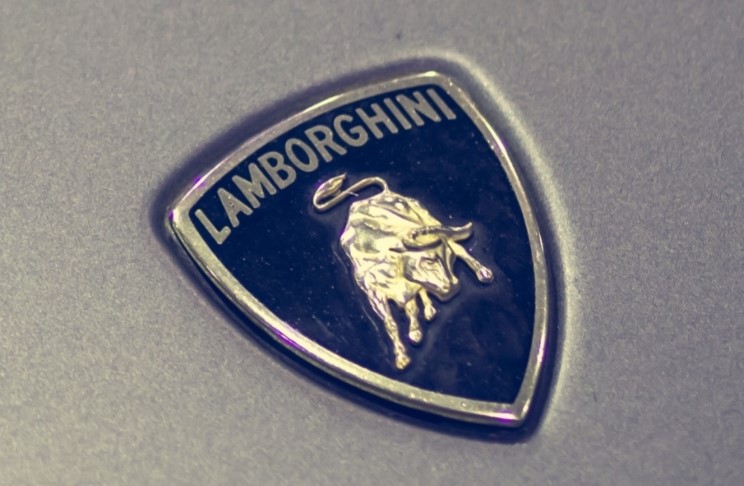 ---
The Ferrari Prancing Horse Logo
One of the most iconic logos in history is Ferrari's prancing horse. What's better is the logo was designed by Enzo Ferrari himself, rather than some marketing focus group.
The story of the logo begins with World War I Italian air force hero Count Francesco Baracca. The black prancing horse originated as a tribute for Baracca after being shot down in combat.
Baracca flew missions with the same prancing horse on the side of his plane until the fateful day his plane went down. Baracca tallied 34 victories in the air.
Enzo met Baracca's mother, and she asked Enzo to use their son's horse design on his cars for good luck. Enzo added the yellow background for the color of his hometown, Modena, Italy.
Two "S & F" letters below the horse's feet represent Scuderia Ferrari, the original name of Enzo's racing team while he worked for Alpha Romeo.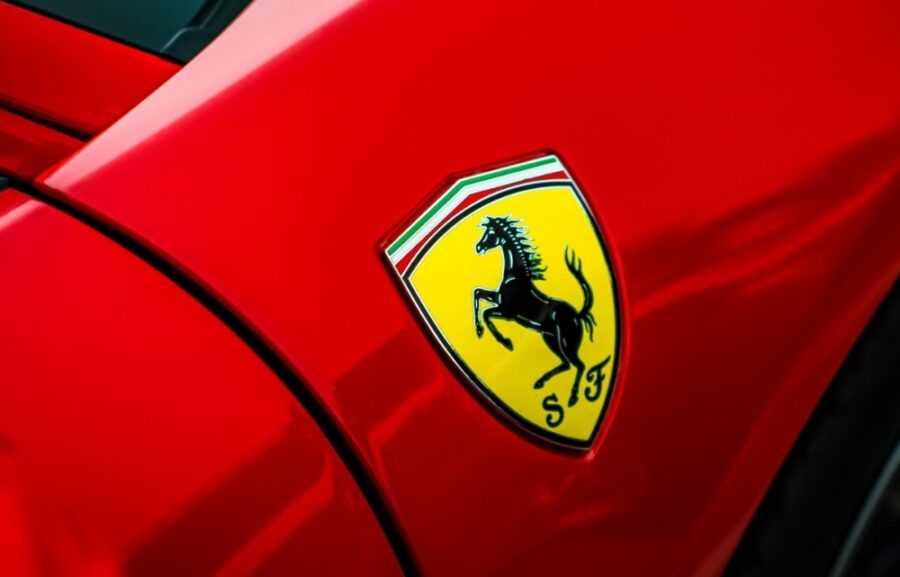 ---
What is Faster, A Lamborghini or a Ferrari?
With a top speed of 221 miles per hour, the Lamborghini Veneno is the fastest Lambo on the streets. But Ferrari is not far behind. The 812 Superfast has a maximum speed of 211 mph, the fastest car produced by Ferrari.
Why do Lamborghini's have larger rear wheels than front wheels?
The advantage of having larger rear wheels in a rear-wheel-drive supercar is you get as much rubber contact with the road as possible, which increases the acceleration.
Lamborghini, Ferrari – Into the Future
Electric cars are gaining popularity, and supercar manufacturers are determined not to be left out in the cold.
While Lamborghini and Ferrari continue to innovate with special technology for their new models, the future focus is moving to electric vehicles.
The current Ferrari management is not taking the move to electric cars and future technology lightly. Recently, it named Benedetto Vigna as the Executive Director of Ferrari.
Vigna was previously head of the sensors division at ST Microelectronics semiconductor company.
Who Owns Ferrari?
Since Enzo Ferrari began his company in 1939, the company has had several owners. Headquartered in Maranello, Italy since the beginning, there was a time when Henry Ford approached Enzo for a possible buyout.
Ford was close to finalizing a deal with Ferrari, even auditing its financials, but Enzo realized he wouldn't be able to continue running the racing division, so he ended talks with Ford.
A few years later in 1969, Enzo struck a deal with FIAT and sold controlling interest, keeping only 10% of his company. A share of the company that's still owned by his son, Piero Ferrari.
Today, the company is 67% owned by the public, 23% is owned by Exor N.V., and 10% by Piero Ferrari.
Who Owns Lamborghini?
Ferruccio began his company in 1963, with the goal of creating road cars that could compete with Ferrari. After rapid growth for about ten years, Ferruccio saw his car sales fall during the 1973 worldwide recession and oil crisis.
He sold the company to Rene Leimer and Georges-Henri Rossetti in 1974, but the global economic environment was too harsh. The company declared bankruptcy in 1978.
Two brothers, Patrick and Jean-Claude Mimran brought the company out of receivership in 1984 and expanded the brand. In 1987, the brothers sold Lamborghini to Chrysler.
Chrysler then sold the company to Mycom Setdco and V'Power Corporation in 1984. Four years later, Lamborghini was sold again. This time it was Volkswagen who brought the company under its Audi division.
---
Lamborghini Vs Ferrari Engine
Here are a few videos of the Lamborghini and Ferrari engines; I'll let you decide which one is the king of the road.
---