---
You might not remember the Lamborghini Reventon. There's a chance you've never even heard of it.
But the Lamborghini Reventon is one of the most incredible cars ever built, and in just a few years, it will be entering collector car status.
The value of this car might be just on the verge of launching into the stratosphere.
The Lamborghini Reventon Classic
Time flies. Before you know it, a few years go by, and the supercar that you remember as "new" is now nearing collector car status.
Well, guess what? One of the most incredible Lamborghini's ever built is coming up on 15 years old since it was introduced at the Frankfurt Motor Show in 2007.
Soon, the 2008 Lamborghini Reventon will turn 15 years old. And chances are, you are unaware of the significance of this amazing machine. It's known as one of the most exclusive, luxury supercars in the world.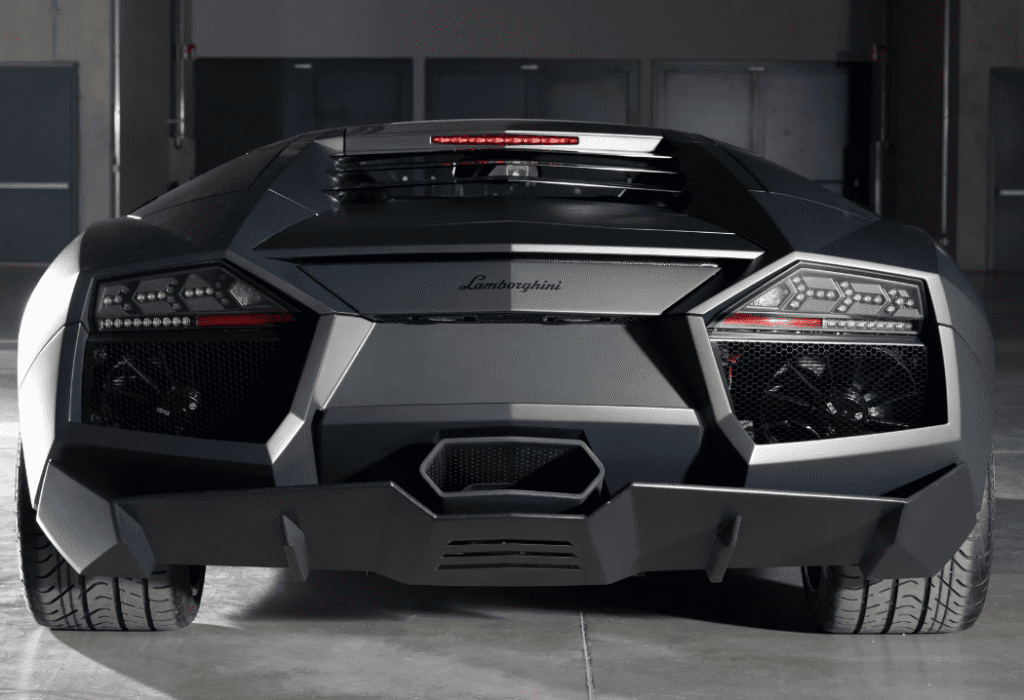 ---
Lamborghini Reventon Production
The 2008 Lamborghini Reventon carried a whopping $1.5 million asking price when it rolled off the assembly line in Sant'Agata Bolognese, Italy.
Needless to say, the car company didn't have any trouble selling the vehicles. The limited-run creating the Reventon was leading up to the release of the new model, the Lamborghini Murcielago LP640.
Reventon Carbon Fiber
The entire body of the Reventon is made of carbon fiber. Some might confuse the Reventon with the Lamborghini Aventador, but this car was inspired by fighter jets.
The crazy lines and super-aggressive design of the Reventon Italian supercar leave onlookers stunned and memorized.
Every model produced was finished in the same 'Reventon' Grey. The color has been called a mid-opaque green/grey, matching the paint used on an F15 fighter plane.
The Fighter Jet Design
The Reventon doesn't only resemble a fighter jet; it has the speed and performance to back up such exterior aesthetics. Under the hood is a 6.5-liter V12 engine making 650 horsepower with an E-gear automatic transmission and all-wheel drive.
With a top speed of 221 miles per hour, the fighter jet on wheels comparison is accurate. It's not just luxury, beauty, and performance, its just plain fast.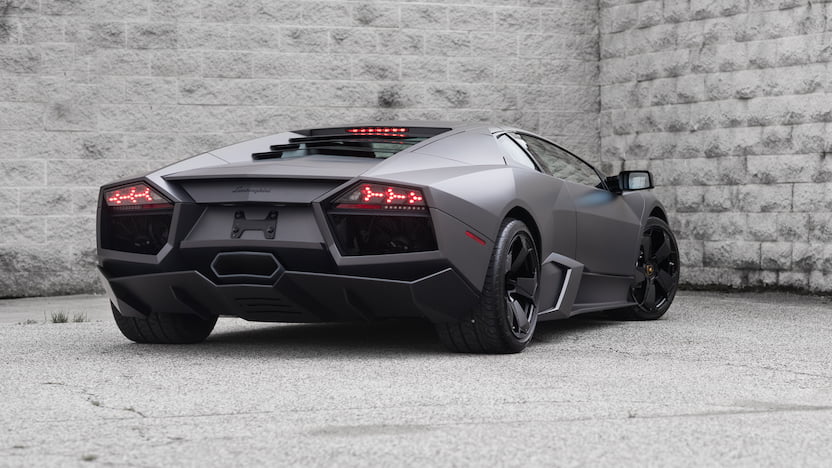 ---
The Lamborghini Fighting Bull Name
Like the Miura, Diablo, and Huracan, and in the long-standing tradition of Lamborghini, most car models are named after a fighting bull. The Reventon is no different.
Meaning "small explosion" or "burst" in Spanish, Reventon was a bull raised by Don Heriberto Rodriguez and best known for killing famous Mexican bullfighter Felix Guzman in 1943.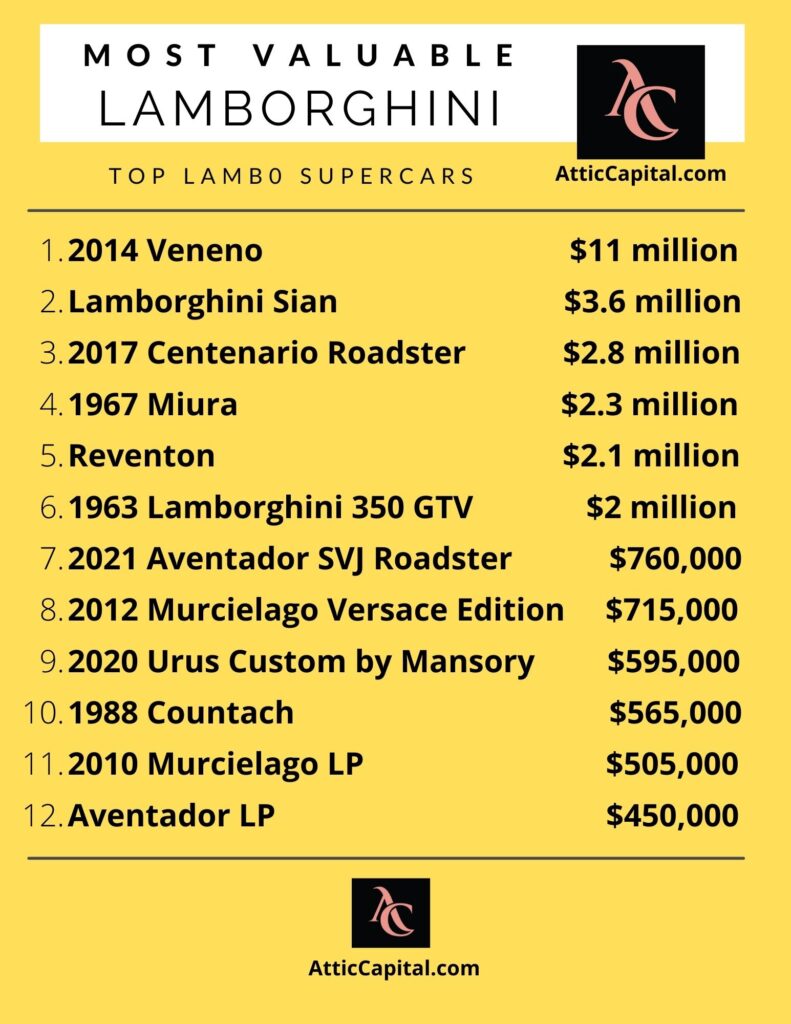 Reventon Meaning
The word Reventon carries a few different meanings. When used in automotive terms as a noun, it means "blowout or flat tire."
Even the Lamborghini Countach has a similar translation, which means to express admiration or amazement.
Use Reventon as the name of a bull, and the word means "he who seems to be about to burst."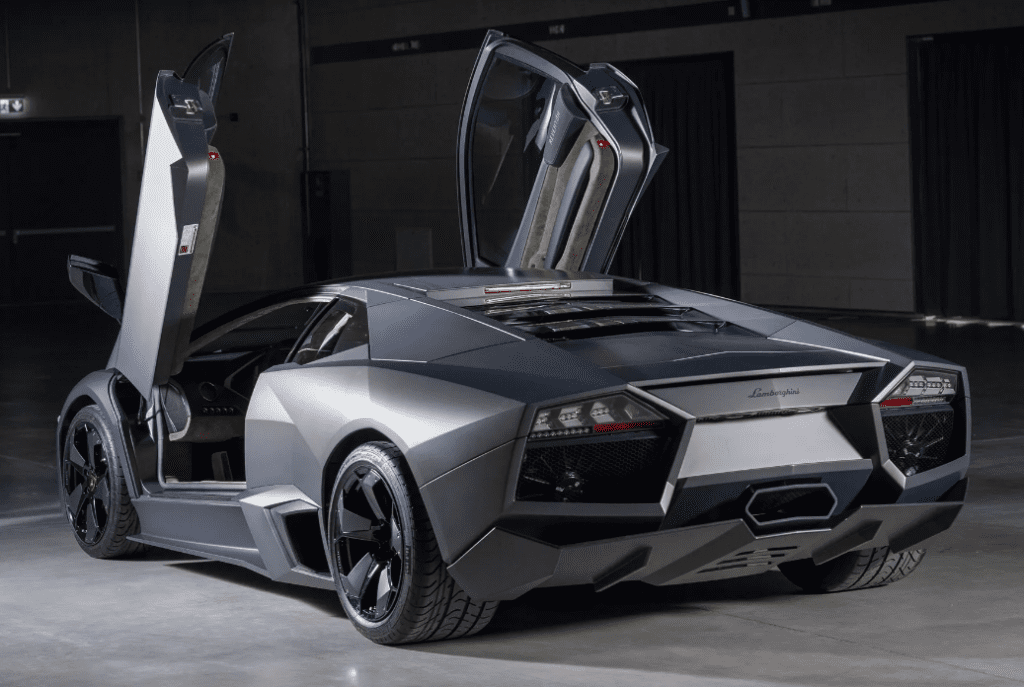 ---
The Reventon Interior
The interior styling and beauty of the Reventon features instruments housed in a casing milled from a solid aluminum block. The stylish dash is wrapped in a protective carbon-fiber casing.
Inside the dash sits three TFT liquid crystal displays with two display modes.
One of the most impressive interior features is the "g-force meter" near the instrument panel. You need this to display the magnitude and direction of the g-forces experienced while driving. It's fighter jet fast. And could nearly win a race against a jet.
There's plenty of brown Alcantara on the steering wheel and seats accompanied by black leather.
Lamborghini Reventon Exterior Design
There are some really unique design features, to say the least. An interesting fact on the exterior is the side air intakes in front of the rear wheels are different sizes.
The larger air vents on the driver's side are for increased airflow to the radiator. The other passenger side vent is flat because it only keeps air flowing below the car's floor.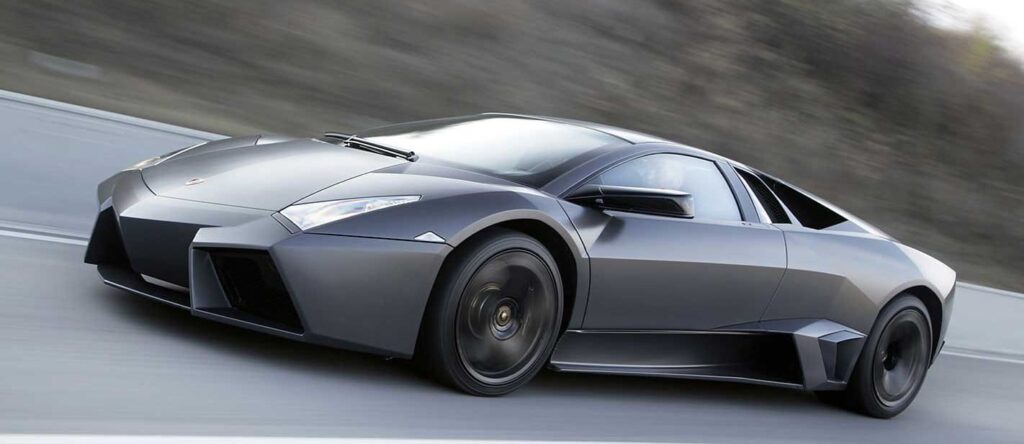 ---
Lamborghini Reventon Values
Sales of the Lamborghini Reventon are few and far between. It's tough to track the values and price of something that hardly ever records a sale or changes hands.
There have been three auction sales of the Reventon over the last five years, two Coupes and one Roadster.
2017 RM Sotheby's Arizona Sale – $1,320,000
In January of 2017, RM Sotheby's Arizona auction sold a 2008 Reventon Coupe for $1,320,000. This vehicle was Chassis No. 3 out of 20 and had less than 1,000 miles at the time of the sale.
The vehicle history shows the car was first sold to an owner in Chesterfield, Missouri, but the car had been in Vancouver, Canada, since 2010. A surprising four different owners in five years owned the car leading up to the Sotheby's sale.
2018 Mecum Monterey Sale – $1,500,000
Another recent Reventon Coupe sale was the model number 20 out of 20 at the Mecum Monterey auction in August of 2018.
This particular model had just 168 miles on the odometer. After finding an old auction flyer with the car details, it shows the car was to bring in an estimated $1,700,000 – $2,000,000.
So the $1.5 Mil. final sale was probably viewed as somewhat of a disappointment at the time.
2019 Bonhams Sale – $2,135,000
In September of 2019, Bonhams featured a Reventon Roadster in their Cheserex, Switzerland auction.
This particular car was delivered new to Switzerland and was one of only 15 Roadsters assembled in 2010. The final sale price was the highest on record at an auction for any Reventon model.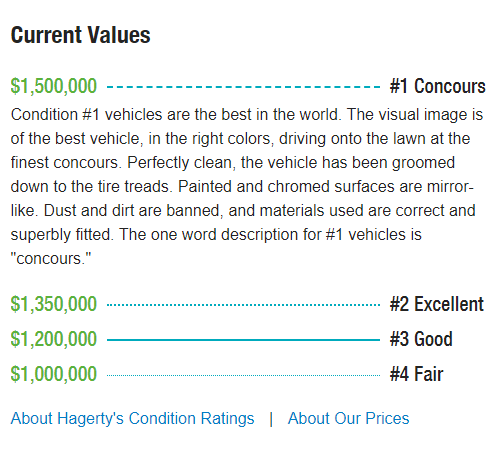 ---
It would be hard to imagine a million-dollar-plus Lamborghini Reventon model in anything but perfect condition.
Hagerty Reventon Value Estimates
Currently, collector car valuation and insurance company, Hagerty, lists the Reventon at roughly $1,500,000 for the best example of the car.
This figure seems a bit low, judging by the auction sales that have already been realized over three or four years ago.
How Many Reventons Are There in the World?
The extreme rarity of the Reventon is the key. With only 21 Coupe models ever created, there's a mind-numbingly low number of these cars in circulation.
For comparison, there were 499 Ferrari "LaFerrari" models produced between 2013 – 2016, and each of these cars carried an initial price tag of over $1 million.
Values for the LaFerrari have rocketed higher over the last few years, with an average sale price at auction of nearly $4 million.
The Porsche 911? More than 31,000 were produced in 2014 alone.
The Reventon value is protected by its rarity, much like the Lamborghini Centenario. It only includes 40 models and was made to commemorate the 100th birthday of Ferruccio Lamborghini.
Lamborghini Reventon Coupe
There are actually 36 Lamborghini Reventon created in total. 21 Reventons are Coupes, and 15 Reventons were later produced as Roadsters.
Of the 21 Coupes, only 20 were sold, with one model reserved for the Lamborghini museum floor. This museum car, designated as model 0/20, would most likely be the most valuable – if ever sold to the public.
---
Lamborghini Reventon Owners
So who are these people who own the twenty Lamborghini Reventon rolled off the assembly line back in 2008?
Who purchased their expensive car straight from the manufacturer? And who purchased a used Reventon?
It's tough to find out who owns ultra-rare supercars. As you can imagine, many wealthy collectors like to keep their collections private for obvious reasons. But sometimes, the internet will record a name or catch an owner at the wheel of their Reventon.
Where is the Reventon?
Initial reports were ten Coupes delivered to the United States, seven to Europe, one to Canada, and two off to Asia. But It's been over 14 years since then, and many of these cars have traded hands multiple times. Of those 35 cars, here's what we've found so far.
Italy
The first Lamborghini Reventon Coupe was sent to a showroom in Italy almost immediately after its debut at the Frankfurt Auto Show.
The last Coupe produced also remained in Italy. In addition to the two Coupes, there's a Roadster also privately owned by an individual in Italy, bringing the total to three Reventons in Italy.
United States
By the last tally, there are 5 Roadsters and 6 Coupes in the U.S. One of the Coupes with the memorable vanity plate 'GOTHAM8' appears quite frequently around Carmel, California, and the Beverly Hills area.
China
1 Reventon Coupe is in China. It was spotted in Bejing recently, according to an exotic car spotter website.
Africa
1 Coupe and 6 Roadsters have been accounted for in Africa.
Singapore
2 Roadsters and 1 Reventon Coupe has been identified in Singapore.
Russia
As for Russia, there have been spottings of 1 Coupe in Chechnya and 1 Roadster in St. Petersburg.
The owner of the St. Petersburg Roadster is rumored to be one of the richest people in Russia and keeps all their supercars on Swiss number plates to avoid paying the huge Russian taxes. Another has been reported in Moscow.
Canada
The 3rd Coupe ever produced is in Canada.
Europe
1 Coupe has been spotted in Monaco, and 1 Reventon Coupe has been reported in various locations throughout Europe.
Middle East
The Middle East contains 2 Roadsters and 1 Coupe.
The Amazing Lamborghini Reventon
Chances are, you've never seen a Reventon in the wild. Perhaps, someday you just might run into this Fighting Bull.
With its jet fighter looks and unmistakable paint color, it's hard to miss.
When you do spot an expensive Lamborghini cruising the streets, it's hard not to stop and stare, even for a few seconds. These vehicles are pieces of art on wheels, and the Reventon is sure to be an incredible classic for years to come.
---
Other Super Rare Lamborghini Models
Producing only 20 Reventon cars is pretty crazy. You know the price for one of the twenty special edition cars will be in the millions of dollars.
But you might not realize there's an even more rare Lamborghini model. The Lamborghini Veneno.
Lamborghini Veneno
Only 4 Veneno cars were produced. With one going directly to the Lambo factory museum, that leaves only three models for sale to private owners. Price tag? Over $4 million each.
One model was purchased by Kris Singh, an investor from Florida. Another model was sold to an unnamed buyer in the Middle East. And the third was sold to Antoine Dominic, owner of Bespoke Motor Group.
Hand Selected By Lamborghini
You don't just buy a Lamborghini Veneno because you have millions to spend. You need to be hand-selected first. To qualify for the purchase, Lamborghini first needs to deem you a worthy buyer based on your appreciation and knowledge of the car brand.
Current valuations for one of the Veneno sports car models is around $11 million.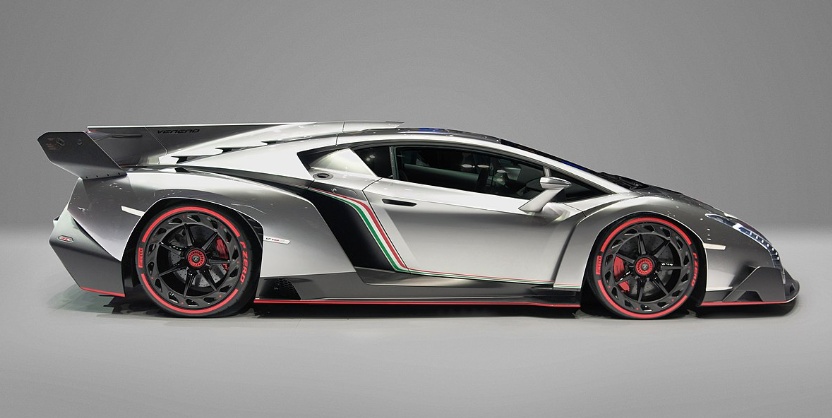 10 Most Valuable Lamborghini Cars In The World
2014 Lamborghini Veneno $11 million
2017 Lamborghini Centenario Roadster $2.8 million
1967 Lamborghini Miura $2.3 million
Lamborghini Reventon $2.1 million
2021 Lamborghini Aventador SVJ Roadster $760,000
2012 Lamborghini Murcielago Versace Edition $715,000
2020 Lamborghini Urus Custom by Mansory $595,000
1988 Lamborghini Countach $565,000
2010 Lamborghini Murcielago LP $505,000
Lamborghini Aventador LP $450,000
---
More Lamborghini Reventon Photos
Take a look at this amazing rig from a recent auction at BringATrailer.com. The car is the 5th Reventon of the 20 produced. It failed to reach it's minimum price for the auction in April of 2023.
Reaching a bid of $1.6 million, it was short of the minimum, so this rig might be offered another day. Keep your eyes peeled for Reventon #5.