---
You don't need to buy high-performance racing cars to have a good investment vehicle. Sometimes, the best investment cars turn up in the least expected places.
Collectible cars with solid valuations are not always the most expensive. You would be surprised to see what cars performed best of the last few years.
Best Investment Cars
With every new year, new car models move from old cars to vintage and collector car status. Some of the vehicles you grew up with are suddenly collector cars with rising valuations.
It's easy to forget about the Honda you drove in High School, but would you believe if I told you now that same car is considered a classic?
Most people forget that after 15 years or so, some models begin to gain traction as collector rigs. And they can be worth a small fortune.
Let's take a detailed look at the hottest investment cars and see if you recognize any. Who knows, you may have one in your garage already.
Toyota MR2
The two-seat rear-wheel drive was Toyota's first rear mid-engine production vehicle. With pop-up headlights and classic 80s design, the MR2 is a perfect starter car for beginner collectors.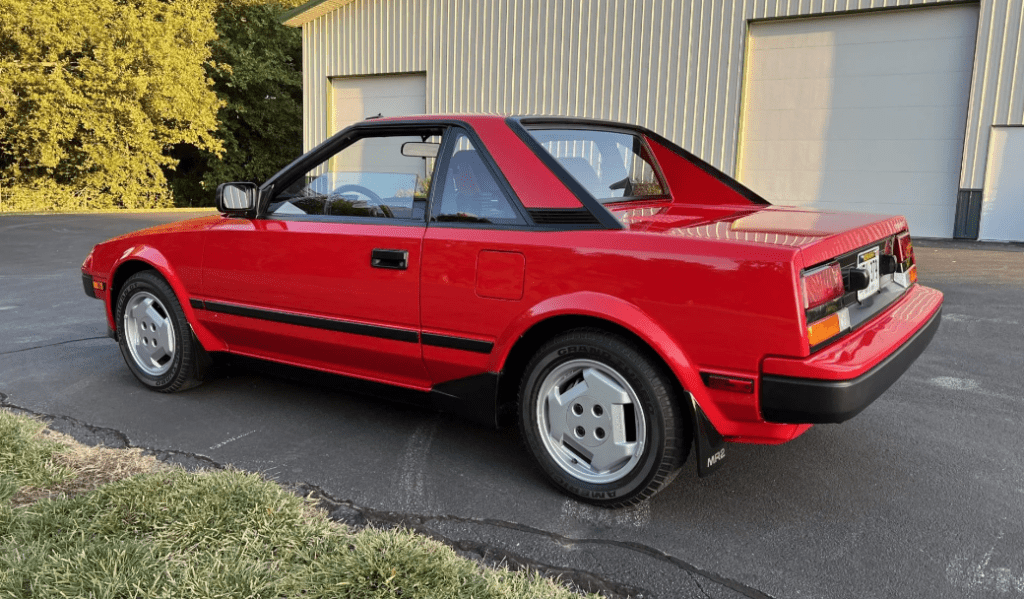 Toyota MR2 Values
Values for the Toyota MR2 have skyrocketed over the last few years. Now, the average selling price at auction is over $20,000 for a rig in excellent condition.
Just a few years ago, you could find a similar car for around 10 grand. Not too shabby. Other than the awesome 80s design, this is why the MR2 is one of the top investment sports cars of the last few years.
You can see from the Hagerty valuation chart below, values for the MR2 have jumped over 230% in the last 6 years! My advice would be to get out and drive an MR2, and you might understand why values are sky high.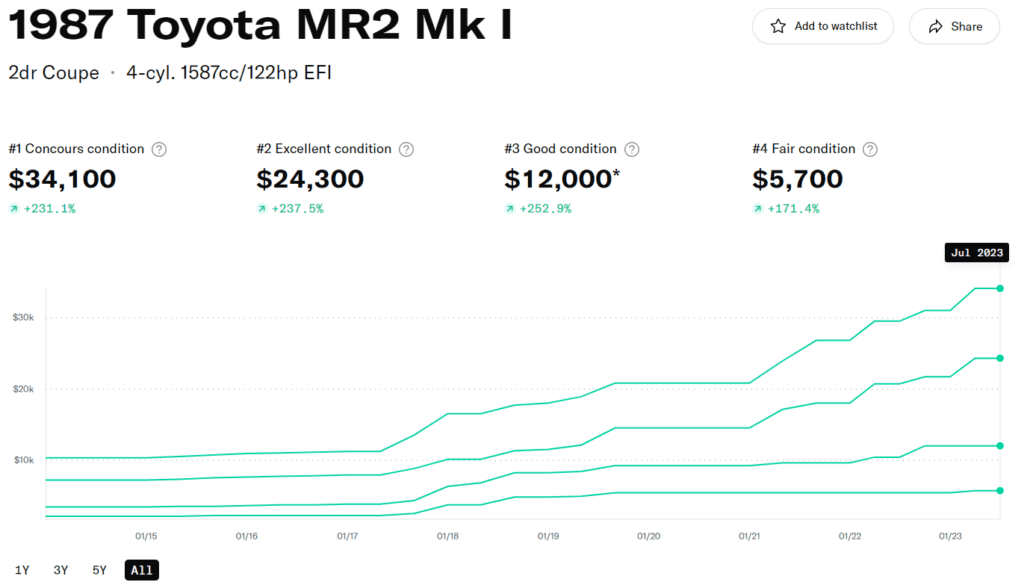 ---
Honda S2000
The open top sports car from Honda was released in 1999 to celebrate Honda's 50th anniversary. What began as an affordable sports car is now turning into a classic with investors buying, and prices rising.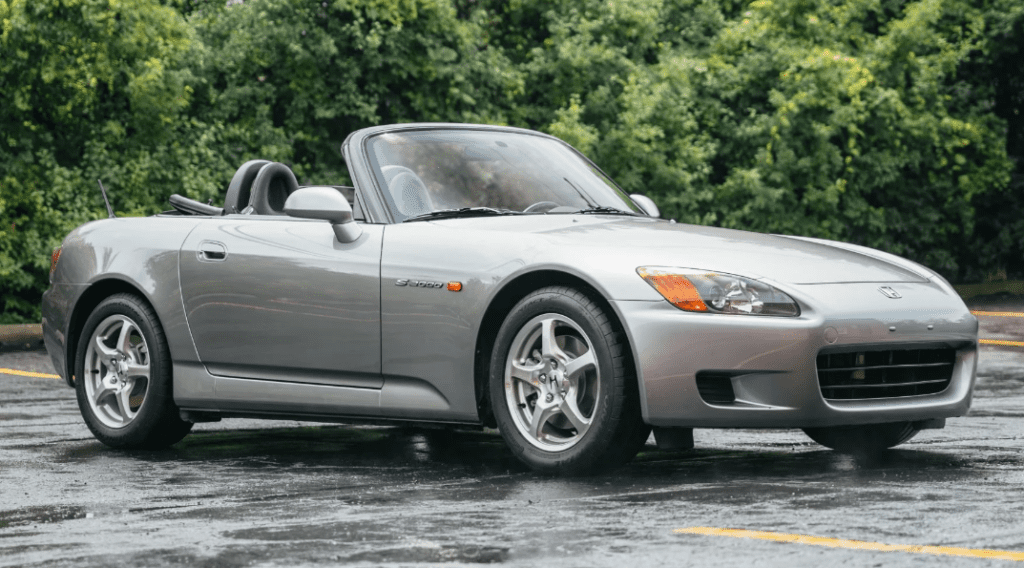 Honda S2000 Values
Values for the Honda S2000 have jumped over the last 7 years. From $30,000 for a mint condition rig just a few years ago, to a value of nearly $50,000 for the very best concours condition car.
Price appreciation of more than 60%, and a stellar return for a classic Honda sports car.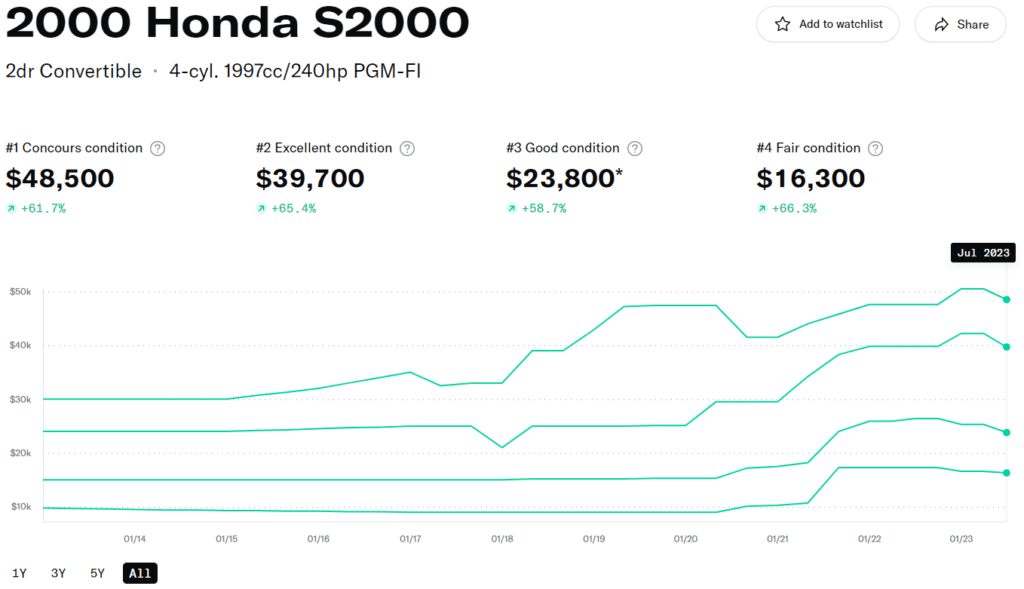 ---
Jaguar XJS
One of my personal favorites, the Jaguar XJS. From 1976 to 1996, Jaguar produced the XJS in a convertible, fixed-profile series, and coupe bodystyle examples.
Over three iterations, Jaguar cranked out over 115,000 XJS cars in the 20 year production run. It's not exactly rarity, but the design, low starting price point, and the Jaguar name that keeps this model at the top of the list for collector car enthusiasts.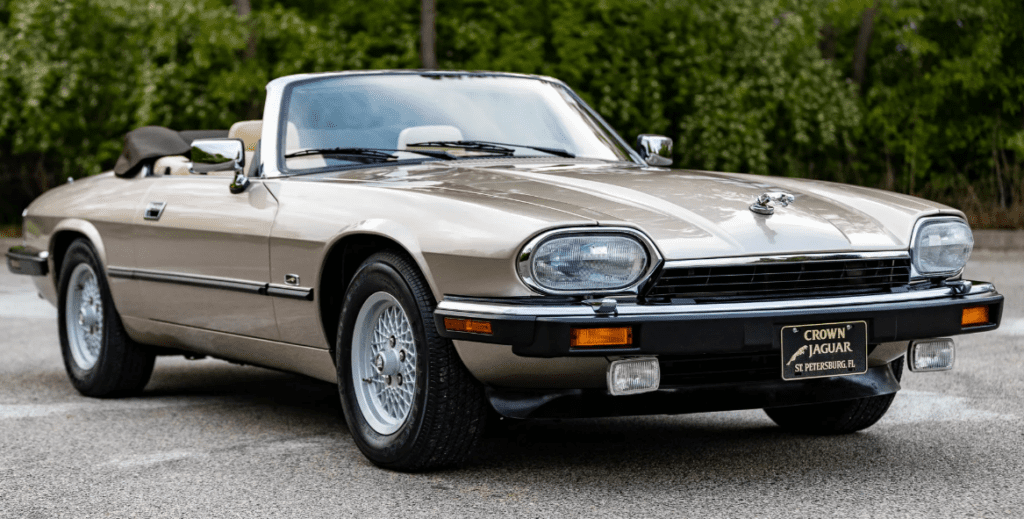 Jaguar XJS Values
Values have shot up for the Jaguar XJS over the last several years. Sale prices and returns for the very best conditioned models are up over 270%.
As you can see from the chart below, auto collectors are beginning to recognize the greatness of the 1980s and 1990s Jaguar, and throwing money down for the XJS.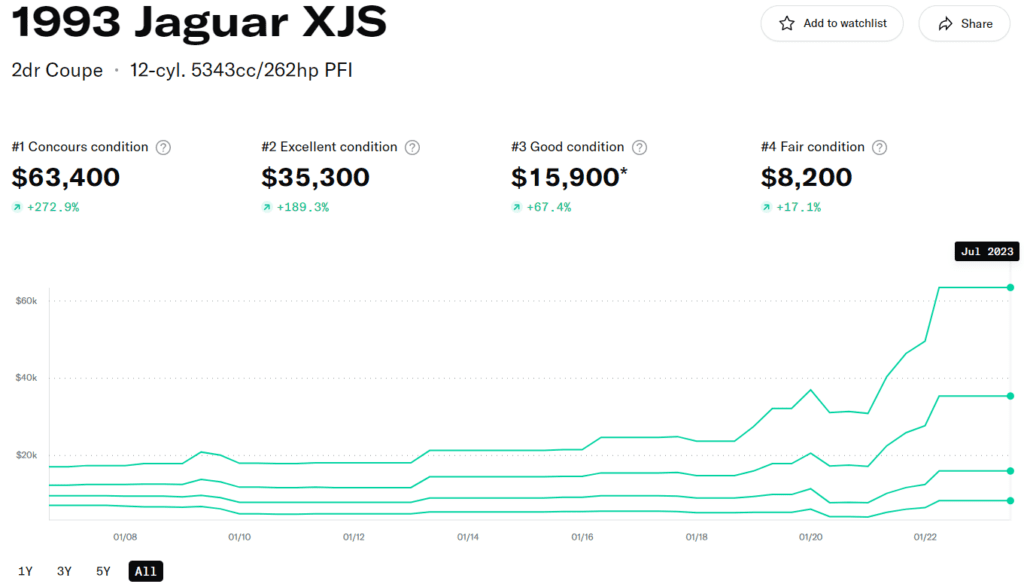 ---
Honda Integra
The Honda Integra, other wise known as the Acura Integra in North America, sold from 1985 to 2006. As you can imagine, the low starting-price point for the Integra has car collectors debating weather they should start bidding up the classic little sports car.
You might remember this little rig from your daily transportation back in the late 1990s. I remember a friend who had an Acura Integra, and this thing could really fly.
It's not the top car at the big auctions, but if you find the right model, it can make a great investment over several years. Some of the best investment cars seem to have low initial price points, and the Integra is a perfect candidate.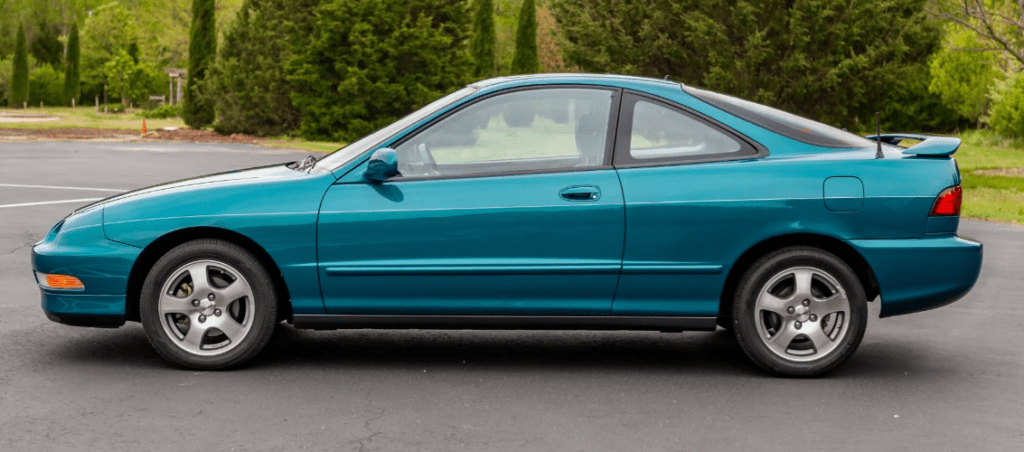 Honda Integra Values
Values have increased and appreciated for the Honda/Acura Integra. Not only increased, but more than doubled with a gain of 168%.
It's not a car full of luxury, but a solid, safe, and reliable Honda ready for daily driving. With great fuel economy, and sensible insurance costs, the Integra could still be a top car for daily use.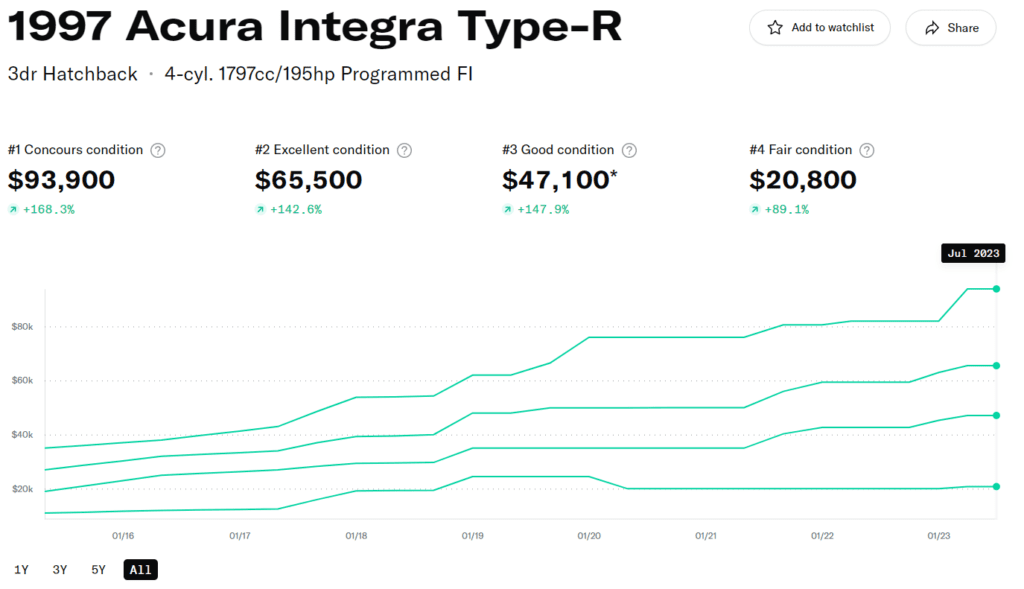 ---
Best Investment Cards of 2017 to 2020
According to the Hagerty Price Guide for used vehicle sales, there were many winners and losers in 2017. Top performers include the 1992 GMC Typhoon with an average price gain of 37%.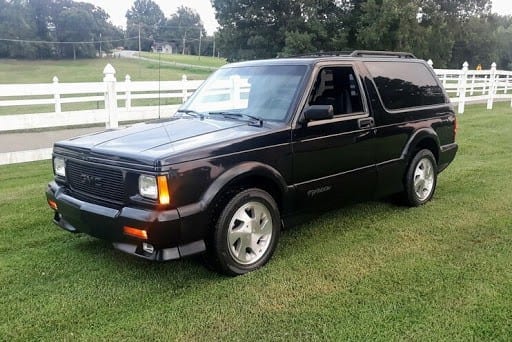 Top Classic Car Performers of 2017
Other top performers were the Toyota MR2 from 1984 – 1989 with an average gain of 36% and the 1968- 73 Datsun 51,0 gaining around the same 36% as compared to a year earlier.
The 1966 – 1977 Ford Bronco had a solid year with a 33% gain. Later year Bronco's were also very popular along with similar vehicles like the Chevy Blazer, Jeeps, and International Scouts.
The bottom performing investments were the 1963 – 72 Mazda Cosmo sports car with an average price decline of 20%.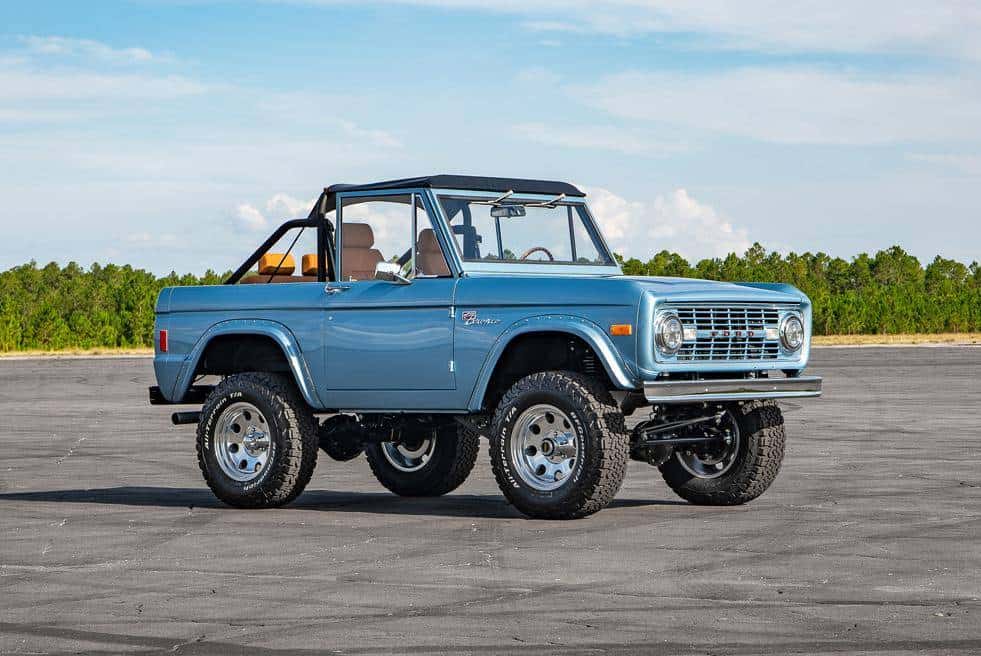 The Lamborghini Countach Falls
The 1974 – 90 Lamborghini Countach also declined last year after several years of overheating values. Making matters worse for the Countach, demand has waned a bit in the exotic cars sector as a whole.
The 1955- 63 Mercedes-Benz 190 SL cooled a bit as well after seeing huge gains over the past few years, dropping nearly 20%.
The 1987- 92 Ferrari F40 joined in the price declines falling almost 20% after similar price run-ups from 2014 to 2016.
Rounding out the price declines were the 1963- 67 Mercedes Benz 230 SL, where prices eased roughly 17%. Many Mercedes-Benz coupe models saw price declines after significant run-ups in the previous years.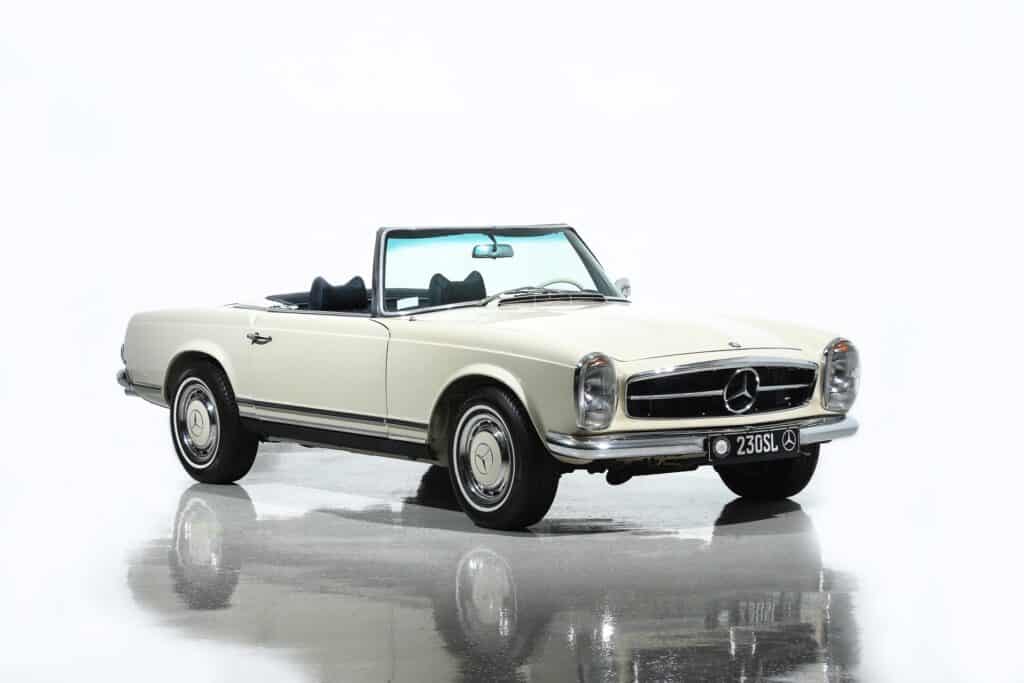 Which Classic Cars Are Good Investments?
What classic cars make good investments? If history is a guide, there is no simple answer. You can look at classic cars that have performed well over the last few years, but that doesn't mean they will make good investments in the future.
But first, why don't we look at the top ten performing classic cars over the past year?
2007 – 2010 BMW M6 Convertible, 58% gain
2007 – 2009 Honda S200 CR, 60% gain
1987 & 1988 BMW 535is, 62% gain
2005 – 2008 Mini Cooper S Convertible, 71% gain
1992 – 1996 BMW 540i, 72%, gain
1978 – 1984 BMW 633CSi, 73% gain
1978 – 1981 Porsche 928, 77% gain
2004 – 2006 Porsche Carrera GT, 80% gain
1992 GMC Typhoon, 83% gain
1986 – 1991 Mercedes-Benz 200SE, 95% gain
Which Classic Cars Should I Buy Now?
Most people would say cars lose value over time, so they can't be considered investments. That's a correct statement for some cars. But you can't use the statement for every car.
The most valuable car of all time just sold for over $150 million. That's a hefty price gain from what the car was valued way back in 1953.
So just like anything else you might buy, it really depends on the price you pay. And what you bought. A new car might depreciate for a few years before leveling out and holding its value extremely well over the next 10 years of its life.
Now that we have that out of the way, let's get to a few recommendations. In no particular order, consider these options when thinking about best investment cars.
Remember that condition of the actual vehicle is one of the most important factors in valuing cars, so be sure to do your homework before you purchase.
Toyota GR Yaris
Vauxhall Monaro
Audi R8Mk1
Lotus Elise S1
Mercedes SL R129
Honda Integra Type R
Porsche 911 997 Turbo
Renault Avantime
Alfa Romeo
Aston Martin V8 Vantage
You might not win many drag races with a few of these recommendations, but that's not the point. You didn't ask me to list the ten fastest cars in the world.
And they may not be the most beautifully designed cars either, but again, the point is to find value and buy vehicles that have the potential to appreciate.
After that, you might want to consider buying a used car that has the potential to turn into a future classic. That's a much harder task, but it will pay off if your car is suddenly in high demand by collectors ten years from now.
You'll never know until it happens, but here's how to hopefully spot a future classic car.
How Do You Spot a Future Classic Car?
What's the secret to buying future collector cars for the long term? The secret is to remind yourself that nobody knows the future. So use your own head and make a guess of your own – that's what everyone else does!
So what investment vehicle might have value ten years from now? Think about a strong classic car market brand that's been around for decades. Chevrolet Corvette, BMW M3, Dodge.
Now think about a model that's been ignored for a few years. Maybe it's been replaced by the next-greatest model and has fallen out of favor. That doesn't mean that is forgotten forever. It could come back. Think mid-2000s Aston Martins.
A strong brand behind the car (Porsche, Audi, Tesla)
Low production numbers help (think the Ford Puma)
It will have to be in good condition
Discontinued, or features not available any longer
An amazing design that stands the test of time (Nissan GT-R)
Makes an appearance in pop culture or is mentioned in modern music or movies (Volkswagen)
Indestructible, or produced so well that it never breaks down (think Toyota 4Runner)
A future classic car doesn't need to be Italian. It doesn't need to be a muscle car. It sure as hell doesn't need to be a supercar. It just needs to be kept up well, and be desirable in some way, shape, or form, to be a collectible.