---
Decades of making movies, collecting motorcycles, and now running his own motorcycle company, Keanu Reeves enjoys the ride and makes it look easy.
As one of the great ambassadors for the freedom and love of motorcycle riding, there couldn't be a better example of humbleness and positivity for bike enthusiasts and collectors.
He's known as the nicest guy in Hollywood, and now, one of the coolest guys to own a motorcycle company.
Keanu Reeves Motorcycle Company
Since the 1980s, Keanu Reeves has been riding motorcycles. His first experience came when he was filming a movie in Munich, Germany.
He spotted a woman riding a Kawasaki 600 Enduro and asked if she could teach him how to ride it. The rest is history. Keanu proceeded to buy his own Kawasaki 600 Enduro and was officially hooked on riding bikes.
Keanu Reeves The Motorcycle Collector
During a recent interview with GQ where Keanu discusses some of his favorite motorcycles, he begins by asking the question,
"when do you become a collector, when you have more than two, or more than one, or more than three? Is it more than three? Then I'm barely a collector."
In the GQ video, Keanu admits to bending a few rules when it comes to riding and the demands of his acting career.
Keanu Reeves Mixing Movies and Bikes
Some movie studios would include disclaimers in their contracts for certain roles, to travel by motorcycle was strictly prohibited.
This was to protect the actor from injury and possibly jeopardize the production of certain films. Keanu explains,
"you know, you're an asset, and they don't want you to crash, so sometimes I would pay attention to that, and sometimes I didn't. Uh, oops. Can't help it."
Keanu's second motorcycle he ever purchased was in 1987. He bought a 1973 Norton Commando 850 MK2A. Keanu mentions in the video that he grew up loving the upswept exhaust pipe of the Norton.
Also appreciated is the feather-bed frame of the Norton with a rubber-mounted engine, reducing much of the vibration while riding.
He comments on the Norton sound and the smell of the oil when it is heated. You can obviously tell he's covered many miles of road with the wheels of his Norton Commando.
Keanu Reeves's Dream Rides
You might be thinking to yourself; there's probably nothing that Keanu Reeves hasn't experienced when it comes to motorcycles.
One of the world's most famous actors has a passion for collecting and riding bikes; he's going to have it all, right? Wrong.
Keanu Reeves has a net worth of $360 million, but it doesn't mean the actor owns every great motorcycle he can get his hands on, which is pretty refreshing to consider.
Keanu Reeves' Humble Motorcycle Collection
In fact, not only does he not have an entire airplane hanger full of every make and model known to man, there are many of his favorite all-time bikes he hasn't even taken for a spin.
A few of the motorcycles Keanu would love to ride someday are the Vincent Black Shadow, a Brough Superior from the 1920s, and a Moto GP bike. It's pretty cool to see Keanu ponder the chance at a ride on a Moto GP.
Couldn't the actor snap his fingers and make something like that happen pretty quickly? I'm sure he could, but he hasn't.
And it's just another tiny display of restraint and humility that makes the guy that much more likable.
Keanu's Companies – Arch Motorcycle
If you love motorcycles and enjoy customizing your own bikes, why not start your own custom motorcycle company?
That's exactly what Keanu has done, co-founding Arch Motorcycle along with well-known motorcycle expert Gard Hollinger.
Keanu met Gard in Los Angeles while trying to convince him to modify his Harley Davidson. The two struck up a friendship and eventually co-founded Arch Motorcycle in Hawthorne, California in 2011.
Arch KRGT-1
The first model the company produced is the Arch KRGT-1. It's known as a custom production performance cruiser, with the Keanu Reeves GT model 1 (KRGT-1) title.
The sport bike sells for $85,000 and includes custom-tailored fit and finishes.
Once a down payment of $15,000 is secured, the build process begins, completely in-house at the Arch Motorcycle facility in Hawthorne, California.
KRGT-1 "Keanu Reeves GT-1"
The Arch KRGT-1 features an S&S V-Twin engine tuned for "high torque," as the Arch website explains, and premium materials like aircraft-grade billet aluminum.
Arch provides a perfect-fit motorcycle for each rider. A unique seat tailored to each owner. Countless adjustments to footpegs and hand and foot control positions. Arch considers everything that makes a custom bike connect the rider with the machine.
Arch Method 143
The Arch Method 143 is the second model in the lineup of custom production motorcycles.
Carbon fiber, aluminum, and fine leather are layered for this unique and futuristic design. The powerplant includes 143ci (2343cc), the most powerful engine of the Arch lineup. There are only 23 units produced for sale worldwide.
The custom bike is cool enough to be featured in the game, Cyberpunk 2077. A futuristic version of the Method 143 bike is rideable in Cyberpunk 2077, complete with dual exhaust racing engine sound effects.
Jay Leno's Garage Featuring the Arch KRGT-1
Jay Leno had co-founders of the Arch Motorcycle company on his show, Jay Leno's Garage, to discuss the motivation behind the Arch brand.
Keanu Reeves and Gard Hollinger talk about the challenges of starting a new motorcycle manufacturer.
It turns out Keanu spent a few years trying to convince Gard to help him start the venture with Arch Motorcycles.
Keanu's Partner, Gard Hollinger
Finally, Gard agreed, but not before he told Keanu his opinion of starting a high-end motorcycle production company, "that's a horrible idea."
You can tell from the Jay Leno's Garage interview that Keanu Reeves really loves building motorcycles. He says to watch a customer drive off on a bike that his company built is really something special.
The Nicest Guy in Hollywood
Try to find one bad thing said about legendary Hollywood actor Keanu Reeves; I dare you. It's challenging.
Most articles you read about the actor describe his latest movie and then proceed to explain why he's known as an "all-around good guy."
There are dozens of high-profile publications that just get right to the point, like this article in The New Yorker, "Keanu Reeves is Too Good for This World." Once you read the article, it's difficult to argue against its title.
Keanu Reeves Motorcycle Collection
You can imagine Keanu owns a few motorcycles that will go down in Hollywood history. He holds the Ducati 998 from the 2004 Matrix Reloaded film.
Technically, he's just looking after the bike for the owners, the Wachowskis, who created the epic movie series.
The list of motorcycles he's once owned is long. A BMW R75/6, a Suzuki GS1100E, and a Harley-Davidson Shovelhead, among several others.
His current collection has a bit of everything, a mix of vintage, street, and track bikes.
Kawasaki Ninja ZX-10R
Custom El Diablo West Coast Chopper
1973 Norton Commando 850 MK2A
Kawasaki KZ 900
2019 Arch KRGT-1
2019 Arch 1s
2019 Arch Method 143
What is the Motorcycle Keanu Reeves Rode in John Wick 3?
One of the many amazing scenes from John Wick 3 was the chase scene over the bridge. So what was the motorcycle Keanu rode during the John Wick action scene? It was the Yamaha MT-09.
Why was the Yamaha MT-09 chosen for John Wick? A handful of reasons made the MT-09 an obvious choice.
It's not the most expensive motorbike in the world, but its sleek design made for a perfect fight sequence in the movie. The 2014 Yamaha MT-09 from John Wick 3 retails for $9,000 new.
The bike also has guts. Its 847cc 4-stroke, 12-valve liquid-cooled engine gives it plenty of horsepower.
With a name like MT, meaning "Masters of Torque," the stealthy ninja-like Yamaha is definitely worthy of a John Wick scene.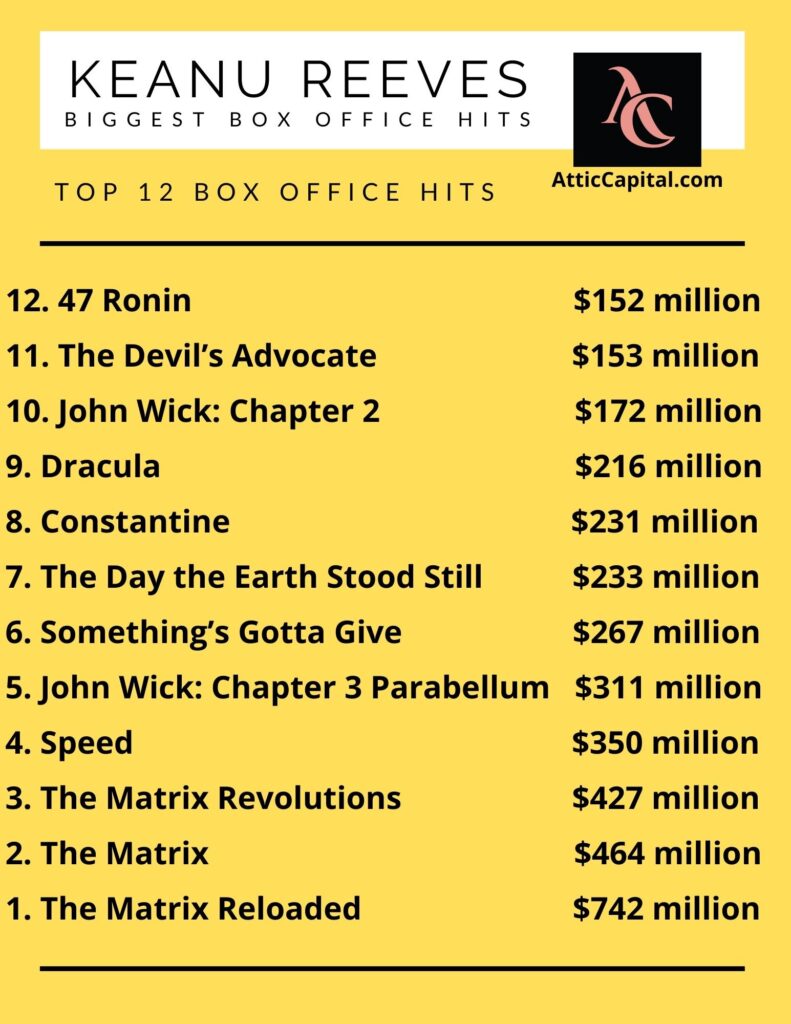 Wondering what other movies featured Keanu Reeves riding motorcycles? There are only a few others.
A Kawasaki KZ1000 was used to outrun an enormous explosion in the 1996 movie, Chain Reaction.
Keanu Reeves Top Box Office Movies
The Matrix Reloaded, $742 million
The Matrix, $464 million
The Matrix Revolutions, $427 million
Speed, $350 million
John Wick: Chapter 3 Parabellum, $311 million
Something's Gotta Give, $267 million
The Day the Earth Stood Still, $233 million
Constantine, $231 million
Dracula, $216 million
John Wick: Chapter 2, $172 million
The Devil's Advocate, $153 million
47 Ronin, $152 million
If you're searching for 'Point Break' on the list, it comes in at #16 in Keanu Reeves's top box office movies with $84 million in revenue.
---
A Few Keanu Reeves Little-Known Facts
There's much more to Keanu than just motorcycles and movie blockbusters. Here's a few things you might not know about the superstar biker.
Growing up in a neighborhood near Toronto, he loved hockey as a kid. He also lived in Sydney, Australia and New York City.
Keanu is not an American citizen. Although he was born in Beirut, Lebanon, he's still holds Canadian citizenship.
Keanu played bass guitar for the band Dogstar from 1991 to 2002.
Named after his uncle, his first name is Hawaiian for "cool breeze over the mountains."
He turned down $11 million from Fox to make Speed 2. As a result, the 20th Century Fox studio blacklisted him for 10 years.
---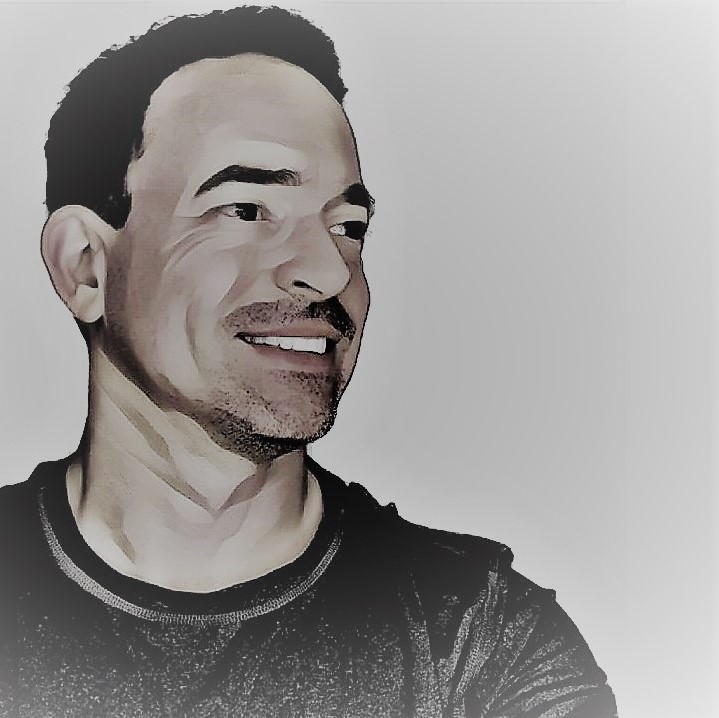 R.J. Bachman
Attic Capital – Writer, Editor, and Lifelong Collector
After many years of collecting rare coins, sports cards, and all types of collectibles, I began writing at Attic Capital to share my experience, knowledge, and passion.
I would love to connect with you, so don't hesitate to reach out and let me know more about your passion for collecting.