---
Values of vintage Porsche cars continue to increase in the last few years for several reasons. The 911 has been one of the most attractive collector cars for many different classes of car investors and collectors.
You can find air-cooled, vintage high-end models with low miles for huge price tags but also still reach a modest sum for something needing a little work.
The attractiveness is broad-based and hits on so many different levels of social and economic status.
Do Porsche Cars Hold Their Value?
The strong brand and fascinating engineering through the years are vital reasons Porsche is so desirable year after year. It has made Porsche one of the most sought-after and recognizable vintage cars for collectors.
Porsche cars hold their value so well because the brand is known for performance, practicality, and reliability. There's no better example of these traits than the vintage Porsche 911.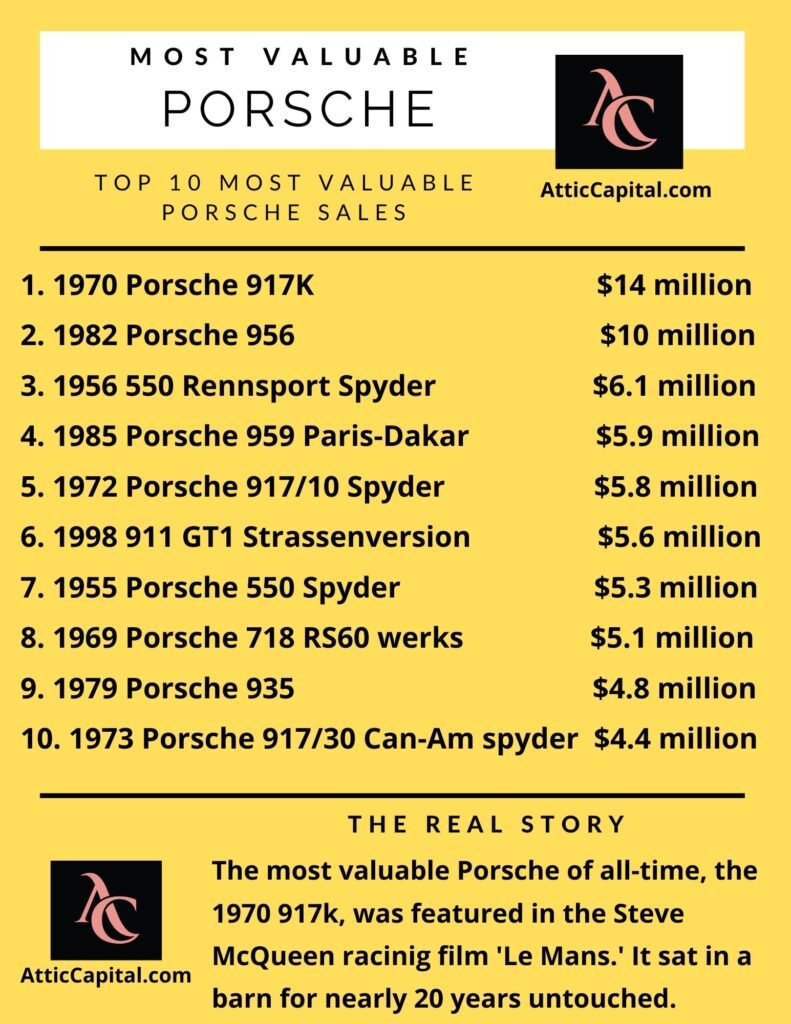 The numbers speak for themselves. Kelley Blue Book recently awarded the Porsche 911 with the Resale Award for cars in the high-performance segment. With a three-year depreciation rate of only 23.6%, it's near the lowest among all sports car brands.
There's no denying it, Porsche cars hold their value as well as any other brand on the market.
Which Porsche Cars Appreciate in Value?
It's a question every car collector would love to know, but there's no definitive answer. We can only speculate and look to past results to see which Porsche cars have increased in value over the years.
Here are a few Porsche models to consider when looking for vintage cars that might appreciate.
Porsche 991.1 Carrera GTS
Only 10,159 Porsche 911 GTS from the 991.1 series were produced, making the car a prime candidate for future appreciation. Beyond that, only 1,525 Targas were built, so if you're looking for performance and rarity this model has it all.
Porsche 911 Carrera 3.2 WTL
The iconic Porsche 911 will always be recognized as the definition of a sports car. If you're looking for both value and future appreciation, the Porsche 911 might be your best bet.
Only 3,649 Porsche 911 Carrera 3.2 models with the M491 option were produced. With 231 horsepower, and a top speed of 152 mph, it will always be a thrill to drive.
If you really want to hunt for the rare 911, keep your eyes peeled for the Carrera 3.2 WTL model with equipment code M470. It's a classic car recognized for its sleek look without a spoiler.
Porsche 968 Club Sport
Sometimes, bargains exist where you least expect them. A car brand known around the world for its performance, power, and luxury wouldn't usually be labeled affordable, but that's exactly what you'll find with the Porsche 968 Club Sport.
Some car collectors might not even realize the 968 exists. During the early nineties, the car's value was definitely under the radar, and it managed to stay that way for many years.
Only 1,538 Club Sports were produced, but you can still find them selling for well under $100k. In just the last few years, car collectors are beginning to notice the 968 Club Sport, finally.
Porsche 911 Values
To the outsider, the Porsche 911 can seem broad and overwhelming. But the astute car collector knows once you break down the Porsche 911 into a few different categories, the values are much easier to follow.
First, look at the 911 generation, and model years. Then split each generation into 911 turbo and non-turbo classes. Next, understand that air-cooled, long-hood model years are generally the most valuable. From 2011 to 2015, Porsche 911 values had an impressive rise. Since then, they've held those price gains steadily.
Porsche 911 Generation Breakdown
The First 911s (1963-1973)
The G-Series (1973-1989)
The 964 (1989-1994)
The 993 (1994-1998)
The 996 (1998-2001)
The 997 (2004-2008)
The 997.2 (2008-2011)
Some experts speculate there's value in the Porsche 911 964 and 963 generations at the moment. Especially the cabriolet 3.2 Carrera.
Porsche 997 Turbo Values
Another Porsche model gaining in popularity with car collectors recently is the 997, and 997.2 models.
It was the last of the Mezger engine, and it doesn't matter if its the coupe or the Cabriolet, demand has been hot for the 997 over the last few years. 2008 Turbo 997.1 Cabriolet models currently sell for over $170,000 on Bring A Trailer.
David Gooding on Porsche Value
David Gooding, who founded the auction house Gooding & Company, has a few keys for Porsche collectors when asked if the market for Porsche will cool off any time soon.
"Not for the exceptional, special cars, cars with the right specification, right model, great condition, and special features are certainly going to be in demand. At an uptrending market, where everything's hot, and everything sells, all things go with it." Gooding was quoted in a Road and Track interview recently.
Gooding added, "There's demand for great cars if they're special and unique. But if you have a 911 that's been hit three times, and has had some rough history and its restoration isn't beautiful, or it's got a story, those cars are hard to move. And that's okay."
Vintage Porsche values continue to rise. Porsche has a brand that's stronger than ever, and yet hasn't lost its broad appeal and accessibility to many collector classes.
---
---
---
---
---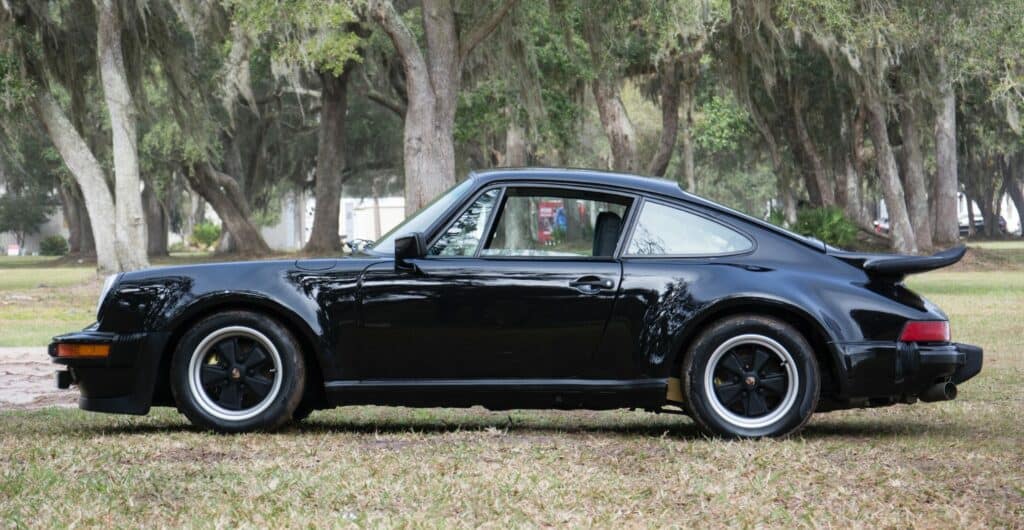 ---
---
Additional Resources –
Current Sales – Bring A Trailer
---