---
If you're a book collector, perhaps you should consider adding a few rare poetry books to your bookshelf. Some of the oldest and most influential books have been written in poetry.
Since prehistoric times it's been used as a way to communicate ideas, facts, and laws. I know it's hard to imagine, but before there was written text, there was poetry.
Why Rare Poetry Books?
As a way to remember historical events and share stories through the generations, people recited or sang poetry.
Hymns and chants were used as some of the earliest forms of poetry. As written languages were developed, some of the first books were poetry.
A few of the most brilliant minds to ever live created poetry books over thousands of years. And now we have their poetry collections to savor and enjoy.
Who Are Little-Known, but Great Poets?
Discovering rare poetry books can be one of the most enjoyable ways to hunt for 1st edition books. On your next rare book adventure, consider a few of the lesser-known poets of the past.
Alfred Tennyson
Sylvia Plath
William Wordsworth
Lord Byron
Rudyard Kipling
Robert Burns
Thomas Moore
Samuel Taylor Coleridge
A few of my favorite and most valuable poetry books still exist today and can be purchased by collectors to enjoy. Here's a short list of more well-known antique and limited edition poetry books.
The rare first-edition copies will make a great addition to your bookshelf.
7 Great Rare Poetry Books for Collectors
With thousands of amazing rare poetry books to discuss, I narrowed it down to just a few. Here's a few details, and a rough idea of the value of a few great rare poetry books.
Early Translation of Homer's Epic Poem 'The Odyssey' – $30,000
Some historians believe the Odyssey was written near the end of the 8th century BC in the coastal region of Greece.
The author is believed to be Homer, one of the greatest ancient Greek poets ever to live. The poem tells the story of Odysseus, a Greek hero. The Odyssey was part two after 'The Iliad,' which was a tale of the ten-year siege of the city of Troy and the ten-year journey home from the war.
Oral Tradition
Scholars say the original poem was composed in an "oral tradition," the method of preserving and transmitting stories and ideas from one generation to another without writing them down.
The poem's historians continue to debate the exact details of the ancient oral performances and the conversions to written languages.
Two thousand seven hundred years later, you can buy one of the earliest translations of the epic poem by Homer for around $30,000.
This particular copy is a Latin translation by the Roman Hellenic scholar Raphaello Maffei. The translation was published in Rome by Per Lacoubum Mazochium in 1510.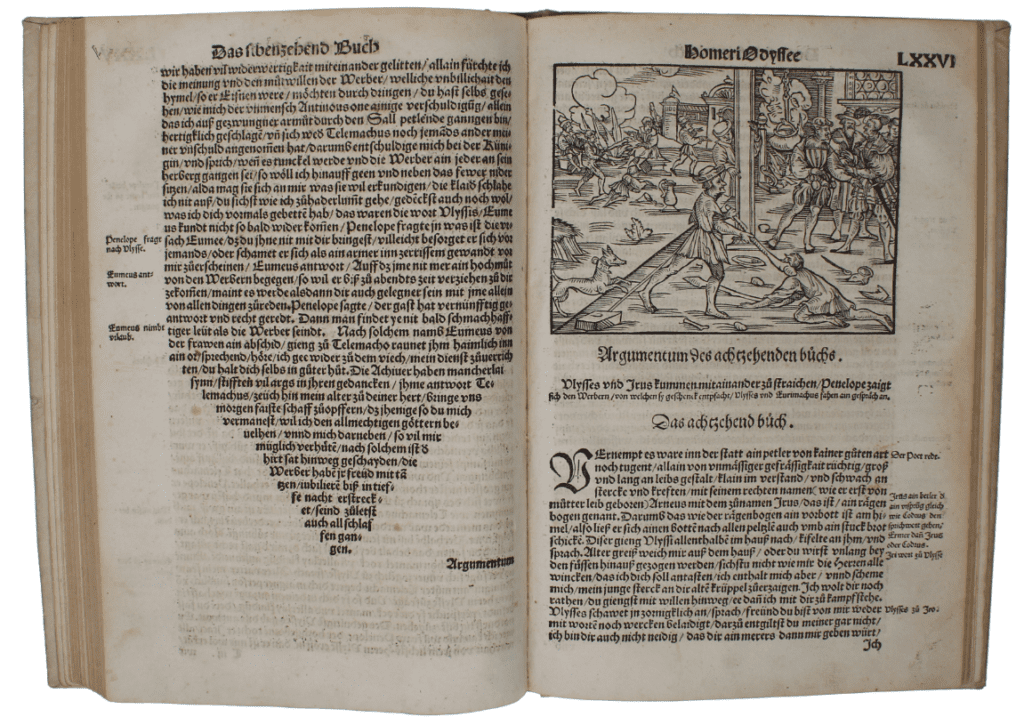 ---
Early Translation of 'The Illiad' and 'The Odyssey' – $322,000
If you're looking for The Illiad and The Odyssey and have an almost unlimited budget, here's another option, selling for $322,000.
A 1488 copy of both The Illiad and The Odyssey. Both books were translated mainly into Latin and Greek with some Italian and edited by Demetrius Chalcondylas, who was a professor of Greek at the Florentine Studio from 1475 to 1491.
This particular copy was from the library of George Shuckburgh, who lived in the late 1700s and was a well-known bibliophile who owned a Gutenberg Bible.
---
'Leaves of Grass' by Walt Whitman – $192,000
When Walt Whitman decided to become a poet, he claimed he was done competing for "the usual rewards."
In 1850 he started writing a collection of poems he titled, 'Leaves of Grass.' It's one of the poet's most famous works because of its radical nature for the time.
Self-Published Poetry
The book was self-published by Whitman. This particular copy is autographed by Whitman himself. Signed on the title page in block letters, one theory is Whitman wanted to see how the page would look with his name on it. Historians guess there are only 5 or 6 copies in existence with the legendary poets' autograph.
Little-Known Whitman Works
Before Whitman began his legendary 'Leaves of Grass,' he wrote a little-known mystery story set in New York City that was published in the local newspaper. But he would quickly gravitate to poetry, where his flowing style would emerge.
His 1860 poem titled 'Mannahatta,' highlights his love for New York City, where he would say, "City of hurried and sparkling waters! City of spires and masts!"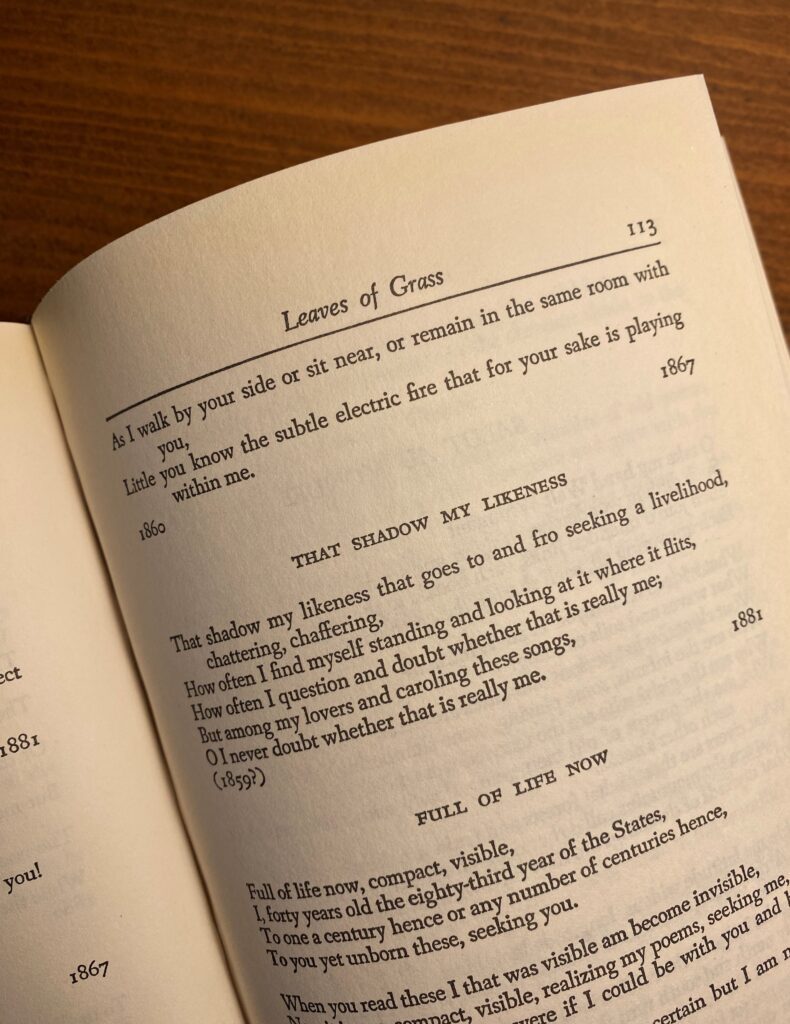 ---
'The Waste Land' by T.S. Eliot – $12,500
'The Waste Land' by T.S. Eliot might just be one of the most important works from a 20th-century poet.
I found a first-edition signed copy of the book selling for $12,500 at AbeBooks. Notable sales include an inscribed copy sold at a Christie's auction in 2002 for over $100,000.
The first edition printing in 1922 included only 1,000 copies. This particular copy appears to be in good condition with the binding tight and no marks or writing on any pages.
The text offered on AbeBooks is the 442nd copy to run in the first edition.
---
'Poems' by John Donne – $45,000
John Donne is considered one of the most influential poets of his time. Born in 1572, he wrote with "emotional and sonic intensity."
One historian was quoted as saying that Donne's work has the capacity to "plumb the paradoxes of faith, human and divine love, and the possibility of salvation."
This first edition collection of John Donne's poems includes the rare inserted leaves stating, "The printer to the understanders," which are not present in most copies. The book was published by London Printed in 1633.
---
Selections From the Poetical Works of Robert Browning – $4,235
One of the most prolific poets from the 1800s was Robert Browning. With one of the most dramatic and shocking vocabularies of his time, Robert Browning was a memorable Victorian poet.
Browning left such an impression that his works later inspired some of the greatest authors of all time. Stephen King attributes The Dark Tower to Browning and his work titled, "Childe Roland to the Dark Tower Came."
And in 1986, Michael Dibdin wrote "A Rich Full Death," where Robert Browning is portrayed as one of the lead characters.
Guillaume Apollinaire's Poems – $35,000
Here's an amazing rare poetry book, if you have the budget for it. Written in 1913, this particular copy of the book is inscribed by Guillaume Apollinaire and Pablo Picasso.
It's a first edition, octavo, inscribed on the front, and currently selling for $35,000.
Apollinaire was a French novelist, art critic, playwright, and considered one of the best poets of his generation.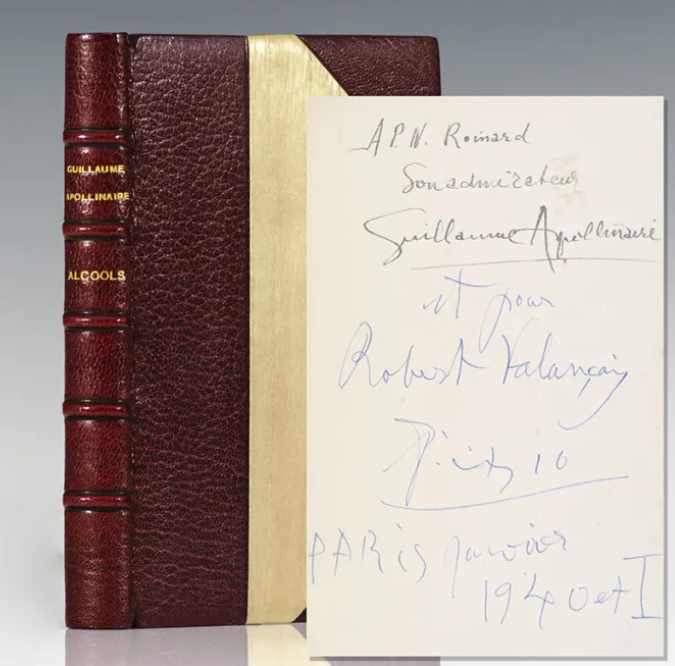 ---
Where to Buy Rare Poetry Books
There are endless sources for great rare poetry books. The internet provides dozens of popular retailers specializing in rare out of print and first-edition collectible books. From Amazon to AbeBooks, Biblio, Bookfinder, and Raptis Rare Books.
These sites do a fantastic job of bringing the very best rare poetry books to your collecting fingertips.
Real World Bookstores
Now, if you consider yourself a real explorer, you'll lace up your hiking boots and set off into the real world for your own 1st edition rare book discovery.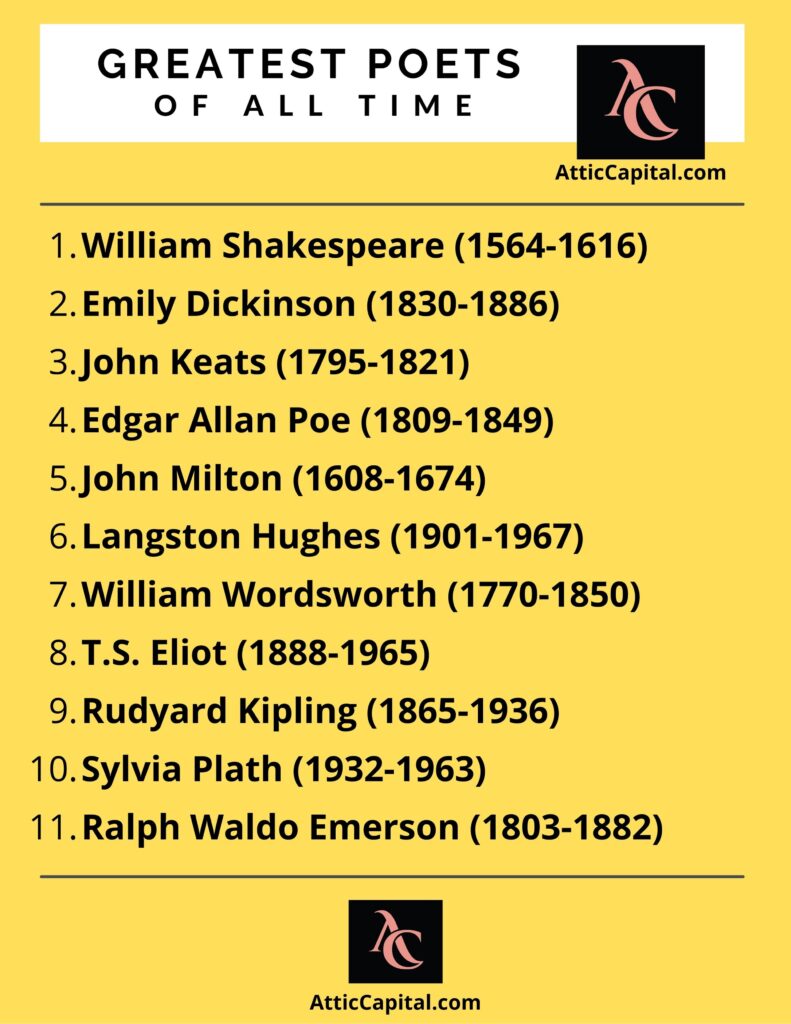 The hunt for rare poetry books, or any book on your wishlist, can be an exhilarating escape. The great thing about rare book hunting and discovery is that you don't need to travel far to find amazing authentic rare bookstores.
The Enjoyment of Poetry Books
Almost every major city in the world has locally owned bookstores and shops, some of them featuring rare collectible books, and other poems to discover.
If they don't specialize in vintage rare books, sometimes that's even more reason to visit them. The chances of stumbling on a great rare poetry book increase even more. The key is to know what you're looking for and be able to identify a true gem when you see it.
---