---
Do you own a 1983 Casio G-Shock? Ok, good. Now you can call yourself a "watch collector." The G-Shock is not just one of the best Casio watches; it might be the most iconic watch ever.
You could make an argument that the 1983 Casio G-Shock is one of the most influential watches in the history of the world. Yes, you heard that correctly.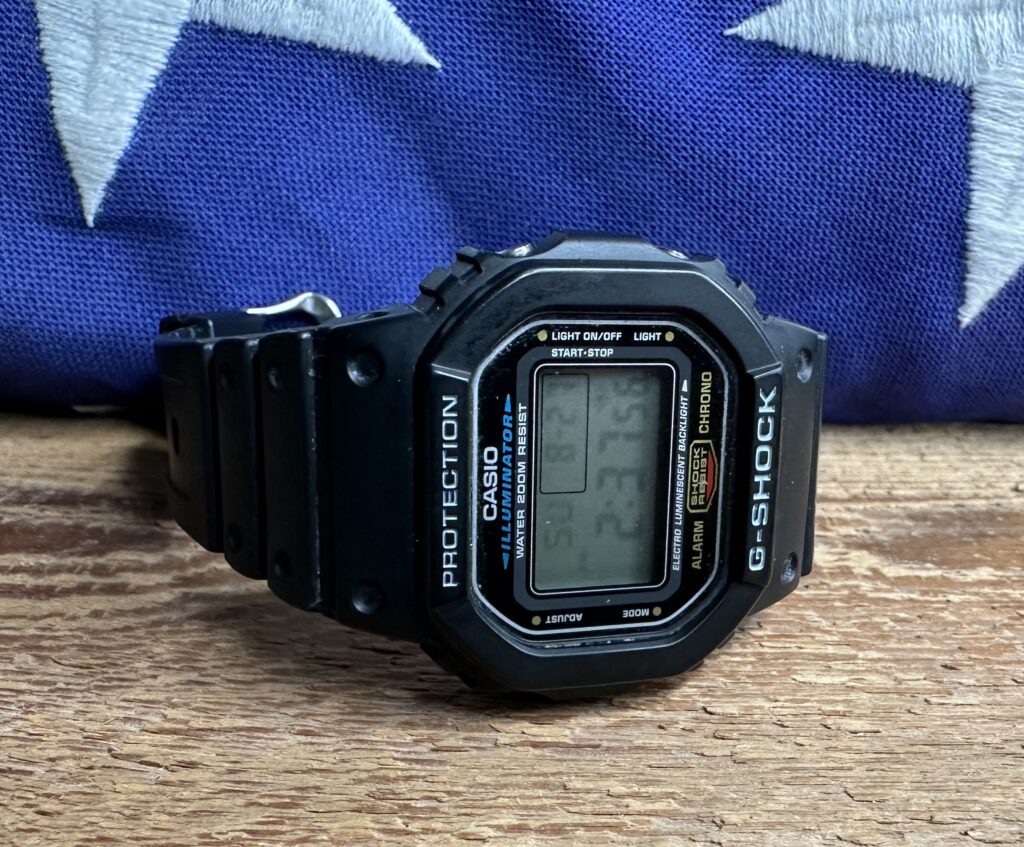 Not the Audemars Piguet Royal Oak, not even the Rolex Daytona. The G-Shock by Casio shocked the watch world in 1983 and hasn't looked back. Over 100 million G-Shock's later, Casio's smash hit is bigger and tougher than ever.
The Most Impressive Watch of All-Time?
Of course, I completely recognize we might be comparing apples to oranges here; the G-Shock is an incredibly iconic watch. And it's time to pay some respect.
Imagine a time when building an indestructible watch that would never let you down was a completely new idea. This was the early 1980s. Casio pioneered a space that didn't exist before the G-Shock.
Sure, the luxury swiss watch makers professed durability by sending their timepieces to the moon, thousands of feet underwater, and to the top of Mount Everest, but this was mostly (or all) in the name of marketing.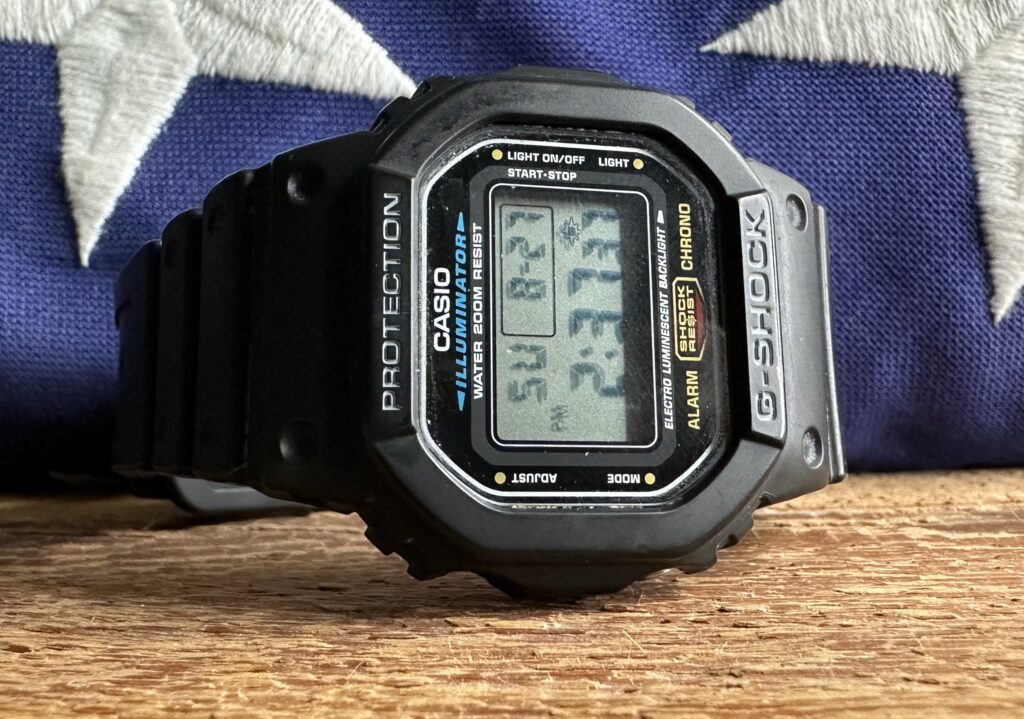 A Watch for All Activities
The typical owner of an ultra-expensive Rolex or Breitling wasn't actually going to wear it bull-riding, hang-gliding, or spear-fishing. These were luxury items to be carefully preserved and wore to business meetings and dinner outings. Then immediately shinned spotlessly and tucked back into the dresser drawer.
What Casio set out to pioneer in 1983 with the first G-Shock was something the world didn't yet realize it needed.
The Indestructible Timepiece
An indestructible wristwatch with simple functions that you could wear any place, any time, without the worry of scratching, cracking, or smashing it.
The G-Shock would become the all-terrain, cross-training, sport-utility vehicle of the wristwatch world.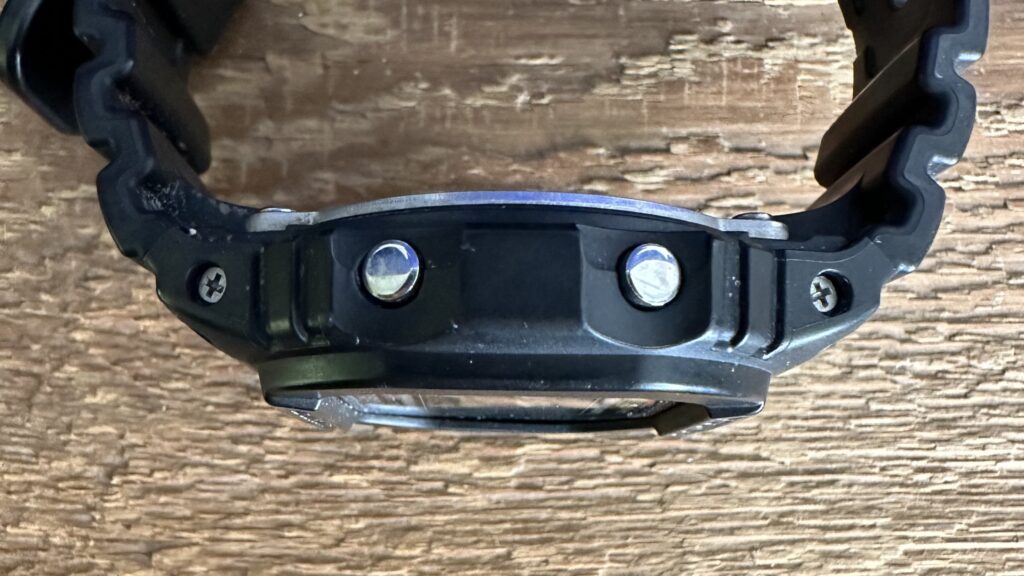 Development of the G-Shock
The legend goes like this. In 1981, Casio engineer Kikuo Ibe thought of the G-Shock watch when he dropped his pocket watch to the ground by accident.
The pocket watch was a gift from his father, and now it was smashed. 
The watchmaking company based in Shibuya City, near Tokyo, Japan, would never be the same.
Kikuo Ibe selected a team of three engineers to help him develop his dream of "creating a watch that never breaks." The team, known as "Team Tough," was tasked with designing the first model, a watch that would have "triple 10" resistance.
The Watch That Never Breaks
This was Casio's goal for a watch to withstand a fall from 10 meters, have water resistance of 10 bar, with a battery life of 10 years.
More than 200 handmade prototypes were developed, and still, no design was able to meet the minimum "triple 10" standards.
As Kikuo Ibe visited a playground, he realized the center of a rubber ball doesn't suffer shock effects during a bounce. This realization was all it took to incorporate the "G-Shock" concept into the next prototype.
The Original 1983 G-Shock Model DW-5000C
Ten layers of shock-resistant material, including urethane rubber bumpers, protected the quartz timekeeping module.
Add a durable stainless steel case along with a hardened mineral glass crystal and a stainless steel case back, and you are beginning to see how the G-Shock can endure a pounding.
But that wasn't the end of protecting the inside workings of the tough, new Casio wristwatch. A floating module allowed the quartz mechanism to float free in urethane foam.
How would outside buttons connect to a floating mechanism deep inside the watch? Flexible cables were used to attach the outer buttons and LCD components.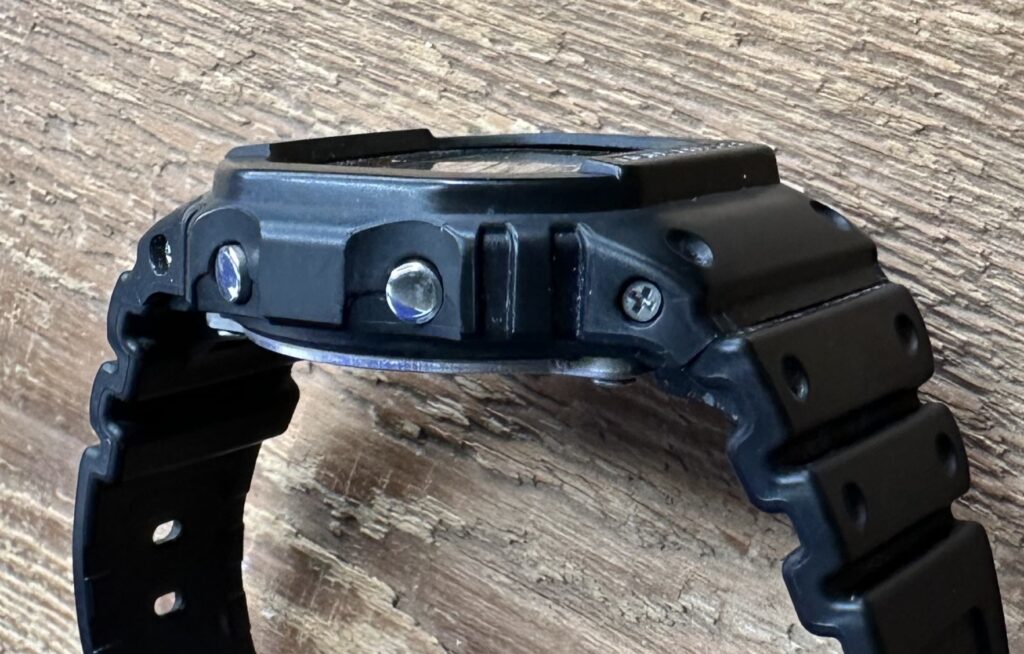 The First Watch of Its Kind
Casio had done it. They developed a truly new product that didn't exist by using materials and engineering never seen before in a watch.
As the watch was released in April of 1983, sales did not exactly skyrocket. In Japan, preference was still given to luxury dress watches, and the analog G-Shock sales were slow.
When it came time for Casio to promote the G-Shock to a worldwide audience, the company wanted to convey how incredibly tough the watch actually was. Casio promoted a watch that was so tough; many skeptics didn't believe the claims.
G-Shock Promotion
As they played a television commercial showing a hockey player using the G-Shock as a hockey puck and shooting it with a hockey stick, Casio was accused of false advertising.
A local television news channel conducted its own test on the new G-Shock by recreating the commercial. The G-Shock withstood the independent testing and survived the hockey stick impact yet again, and popularity soon would steadily increase in the United States.
Casio Expanding The G-Shock Brand
When it comes to promotion, the swiss luxury watch brands are not the only companies that can play the game. By 1998, Casio had developed over 200 G-Shock models and increased worldwide sales to over 19 million watches. 
In 2013, Casio celebrated 30 years of the G-Shock by introducing new models and features while superstar rapper Eminem performed. You don't sell 100 million G-Shock watches by hoping and praying for sales; Casio is a marketing machine.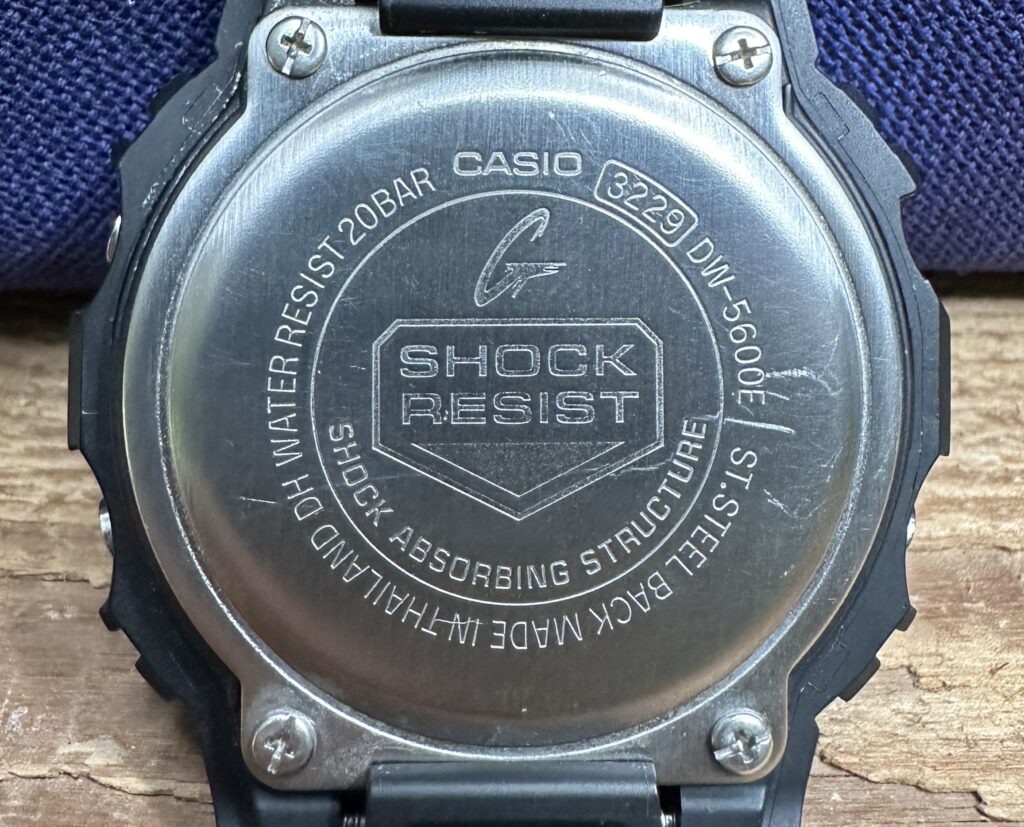 Guinness World Records
In 2017, Casio set out to display just how tough the G-Shock could be. The company set a Guinness World Record for the heaviest vehicle to drive over a watch.
A 24-ton truck rolled over the G-Shock, and the watch continued to work. The only watch to sustain such a test.
It was a pure display, and proof of Casio's "Absolute Toughness" motto. The toughest watch of all time was in a league of its own. Other watch brands witness in horror the indestructibility of their Casio competition.
The Casio G-Shock is now synonymous with toughness. Every G-Shock watch includes seven elements to sustain almost any challenge.
Electric shock resistance, gravity resistance, low-temperature resistance, water resistance, shock resistance, vibration resistance, and toughness. No matter what the challenge, the Casio G-Shock operated flawlessly.
Casio has continued a nearly 40-year tradition of technology and feats of engineering with the G-Shock, making the watch's popularity stronger than ever.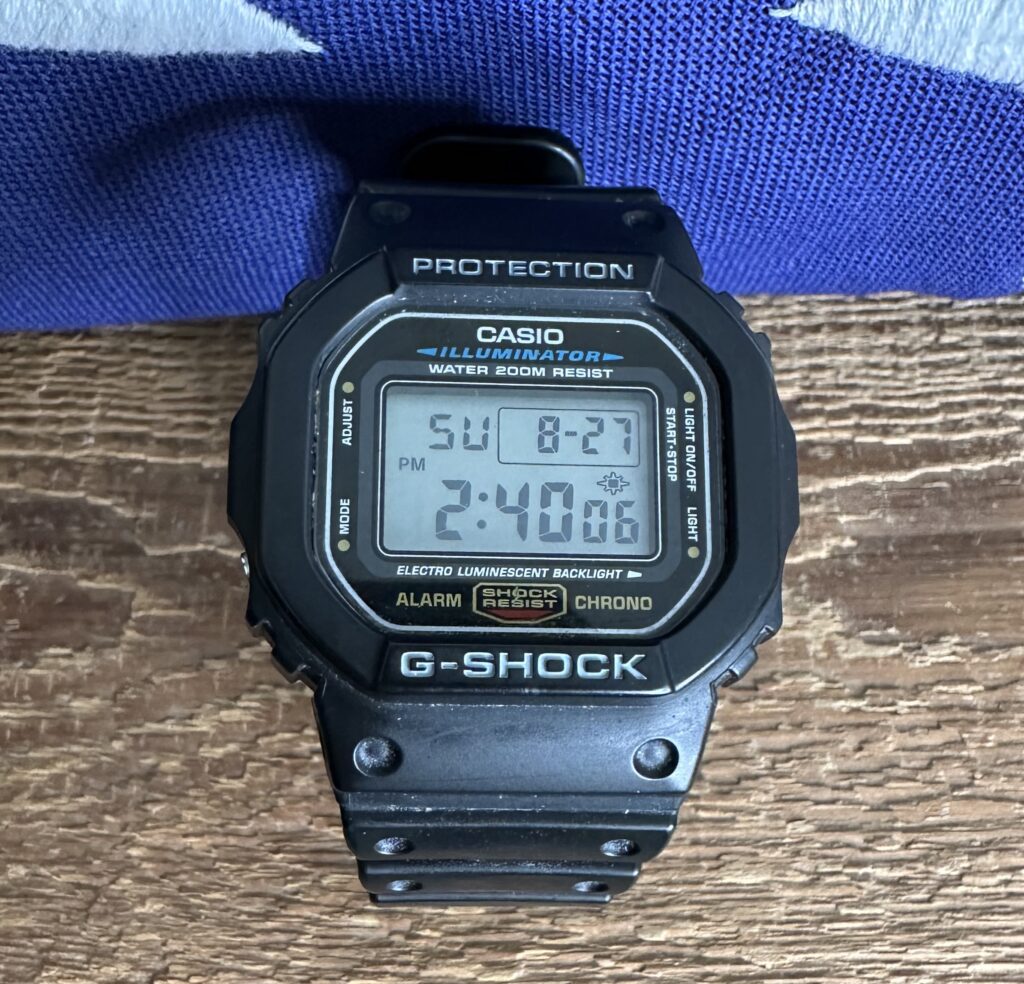 ---
Collecting Vintage Casio G-Shock Watches
Finding old, vintage Casio G-Shock watches for sale online can be a difficult task. And if you think you're going to find a bargain, good luck.
There's a massive army of diehard Casio superfans out there, ready to pounce on a good deal – or any deal that might pop up. G-Shock collectors are relentless.
Values for the best G-Shocks from the early 1980s are in the thousands of dollars. And the price tag is not getting any smaller. Vintage G-Shock watches are hot.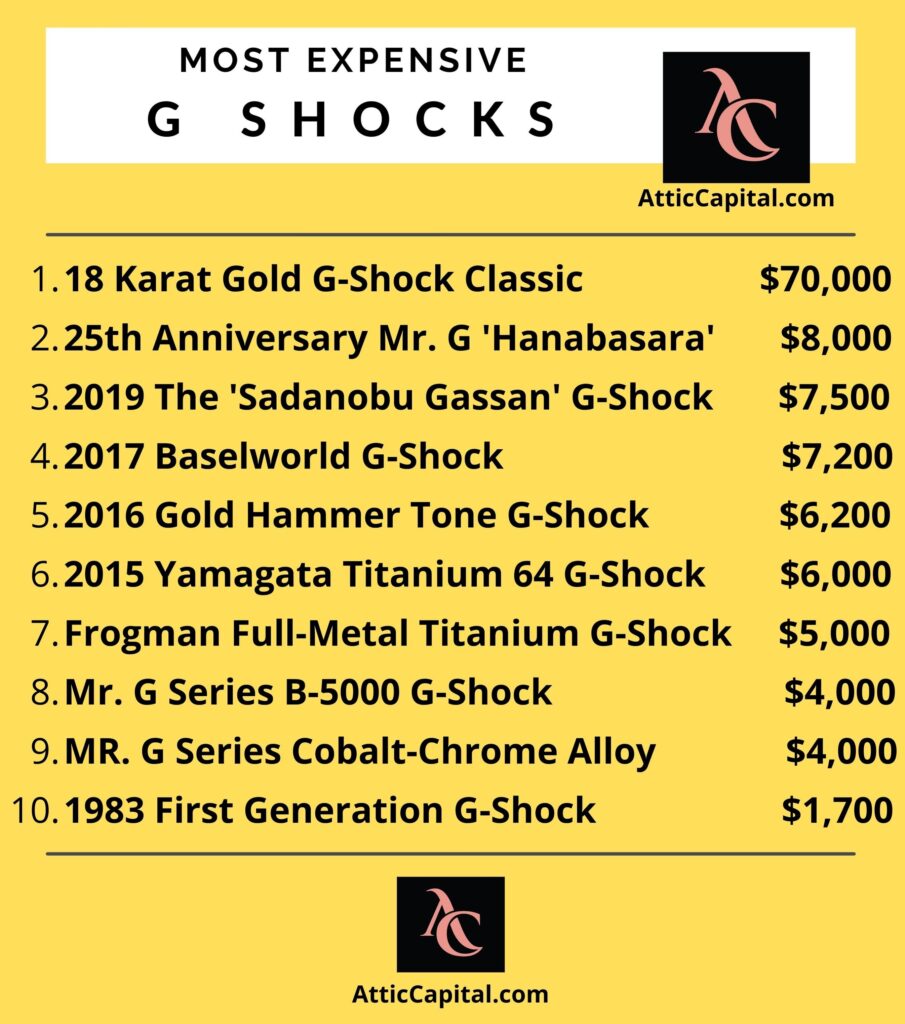 But I must warn you here and now, if you're searching for a true original 1983 G-Shock, be sure that's what you are actually buying. There are so many different models in the G-Shock lineup with similar features; it can be a bit confusing. And a perfect place for scam artists trying to pass off a modern G-Shock as vintage.
Original DW-5000 Casio G-Shock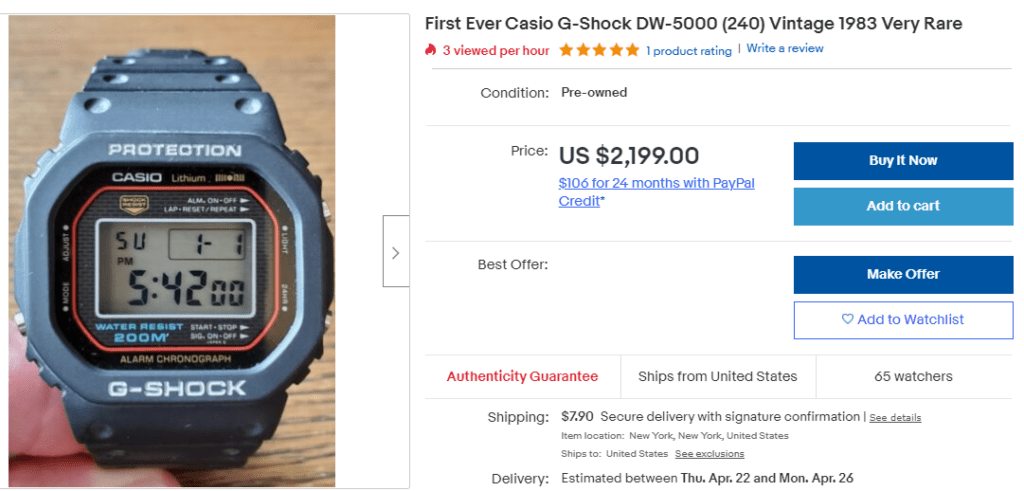 ---
One of my favorite activities is searching for obscure fan forums obsessed with a particular item or brand. I couldn't believe what I found when I investigated the wild world of comic book collecting.
I found evidence that comic book fans are some of the most dedicated collectors you will ever find. The same vibe was evident while reading about DVD and VHS movie collectors.
Casio fans and watch collectors of the best G-Shocks might be the most energized of them all.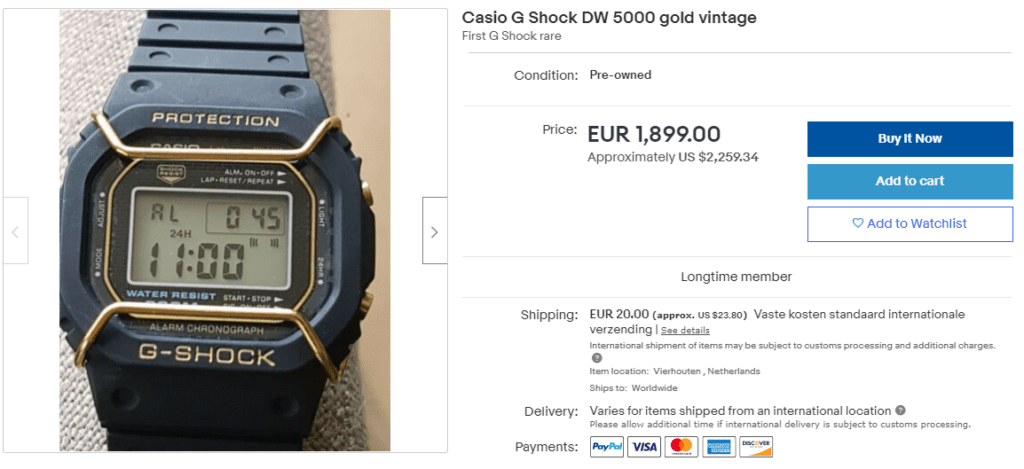 ---
G-Shock Innovation
The iconic G-Shock timepieces continue to innovate. Its great features continue to get better. Of course, every G-Shock is made with quartz movements as a standard feature.
But the latest smartphone-enabled G-Shock GBD100 released last year includes atomic timekeeping, a digital compass, a countdown timer, world time, LED light, shock resistant, and links with the GPS on your phone.
G-Shock Advanced Features
Advanced features such as an internal accelerometer for calibrating distance, Tough Solar power, and Bluetooth connectivity make Casio's G-Shock watches incredible all-around advanced technology devices.
The new G-Shock Frogman series features a carbon fiber case with reinforced resin to provide extreme durability along with Casio innovations.
It also features dive time and tide in an analog display. The Frogman also includes luminous hands, a black dial, and different time zones.
The Casio Tactical Master of G, Mudmaster G-Shock – $350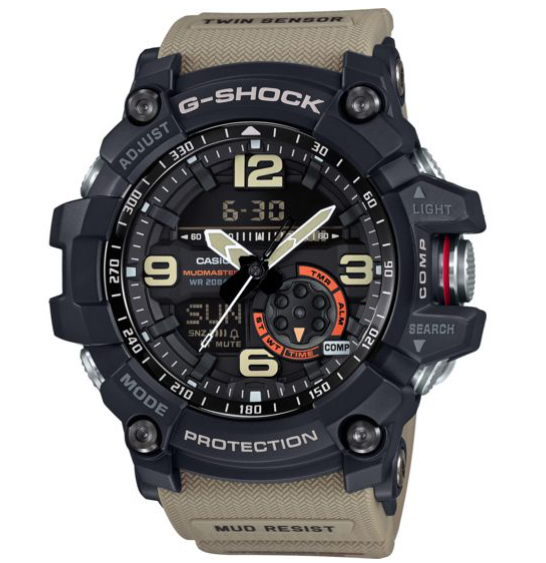 Casio G-Shock Limited Edition Watch
Casio's innovation is second to none. The brand also collaborates with artists, musicians, and influential designers to create stunning limited and special edition G-Shock watches.
Marking the 25th anniversary of the "Mr-G" G-Shock, Casio released the limited edition 'BASARA' watch, selling for $8,000. The term, BASARA, is a Sanskrit term for diamond.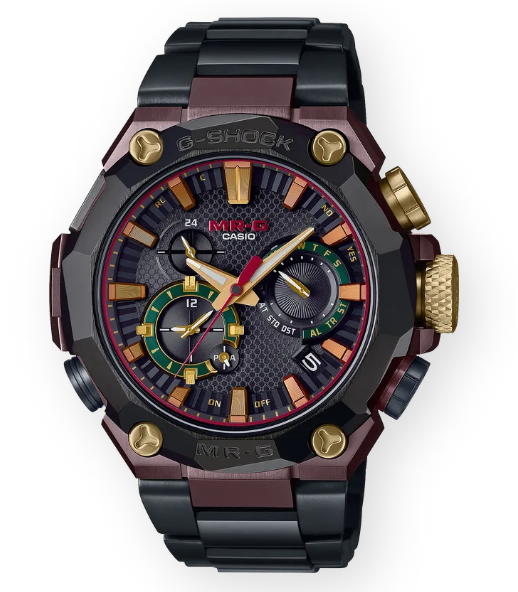 Best Vintage Casio Watches
1985 Casio Model CFX-200
Casio began producing scientific calculator watches in 1983. In 1984 and 1985, they started making watches with a membrane keypad and databanks.
The membrane keypads faded and cracked. But the CFX-200 Module 197 had buttons that were much more durable.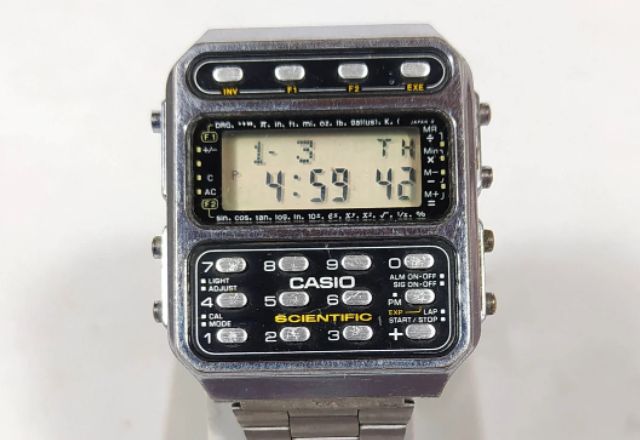 1974 Casio Model 01-501
The first Casio watch released in 1974 would be a great choice to begin your vintage watch collection. The Casiotron, the company's first digital watch, is now an iconic collector's item from the watch brand.
As Casio perfected its calculator manufacturing, its interest turned to mass-producing electronic quartz watches for the wrist.
These watches symbolized technological advances and electronic timekeeping that made them attractive to the masses. Sales took off as an affordable way to keep time took over the globe.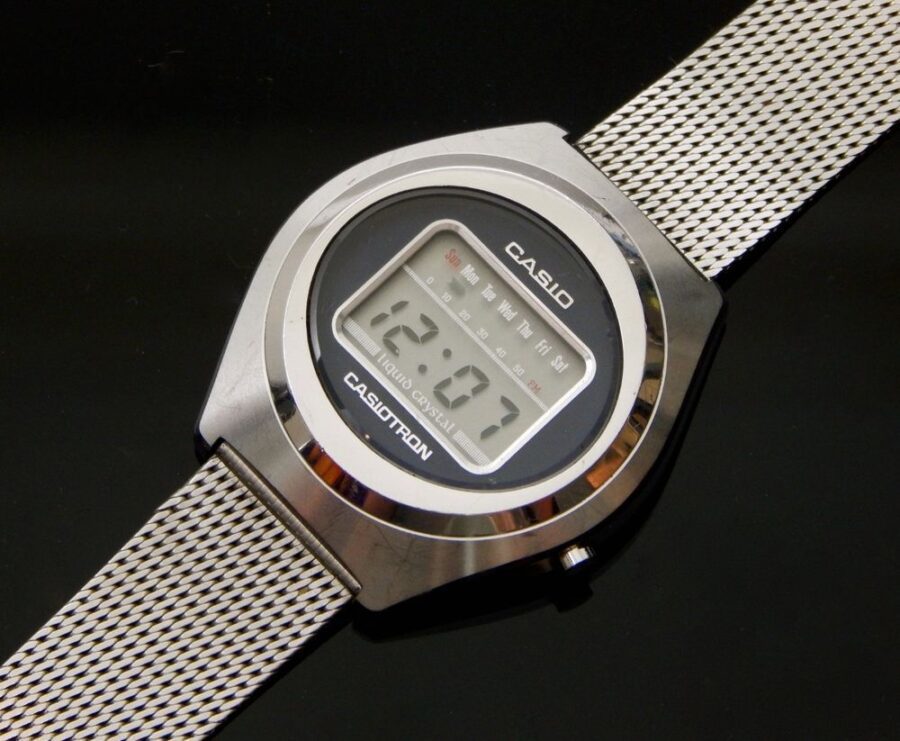 Best Casio Watches and Vintage Models
The best vintage digital watches are arguably Casio models from the 1970s and 80s. The unique combination of a digital display, affordable price, water-resistant case, and high-quality timekeeping sets Casio apart from other brands.
The company has been making electronics since 1947 and creating quality watches for a long time. Classic Casio watches are perfect for an active lifestyle, and even vintage Casio's hold up well to this day.
Here are a few more timeless and amazing vintage Casio serial numbers and models.
1979 Casio Model W-550
1986 Casio Model AE-220
1980 Casio Model GM-20
1986 Casio Model DBX-100
Casio A1000D-7EF Stainless Steel
Casio Model DW-290
New Casio Models
Outdoor enthusiasts find themselves drawn to the G-Shock series, with its simple design, yet still a tough watch for everyday life and extreme environments.
With the growing popularity of the Apple Watch as a fitness tracker, the G-Shock is adding additional features such as step trackers, interval timers, and calories burned estimator.
G-Shock watches with a triple sensor include a pressure sensor to measure altitude and atmospheric pressure.
The Professional and Leisure Watch
The latest Casio watches are growing in popularity because of their wide range of product offerings. Many models in different colors at a low price seem to be a big attraction. From military personnel to law enforcement, G-Shock watches are a favorite for handling extreme conditions.
For the typical outdoor enthusiast, Casio is a good choice for affordable watches made with quality. It could be the best option for collectors looking to buy their first vintage watch and a timeless item that will last years.
---

---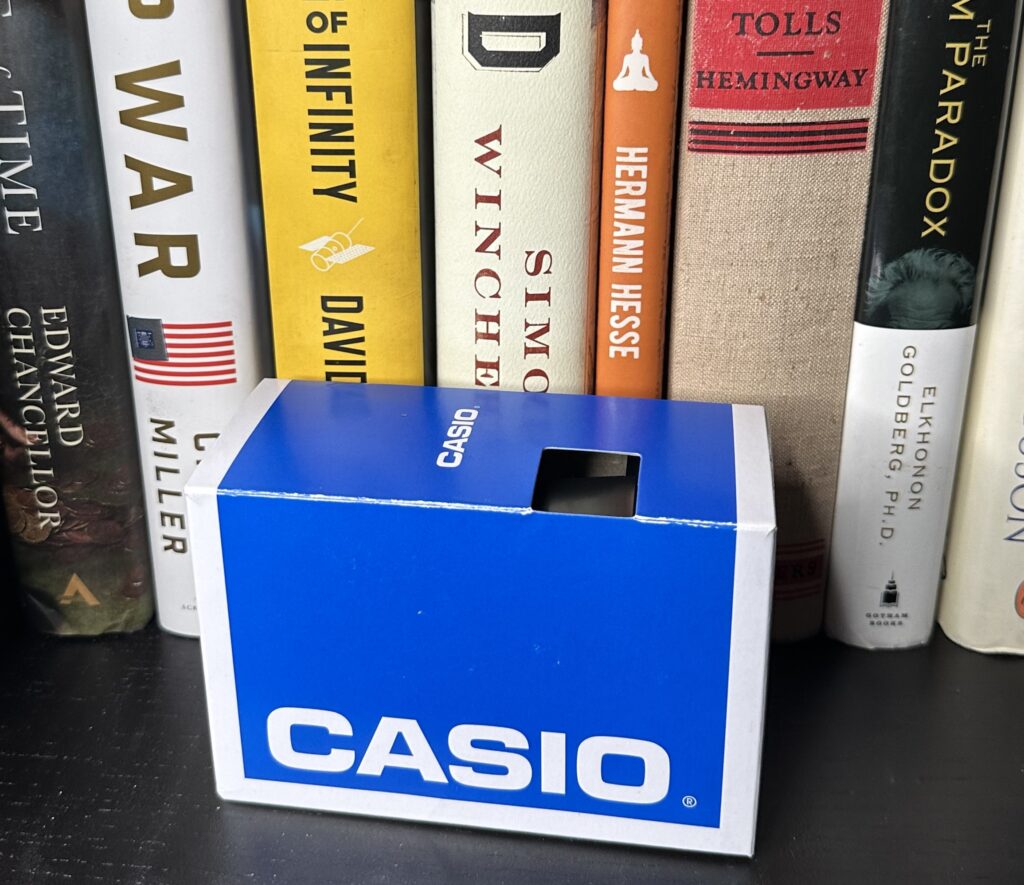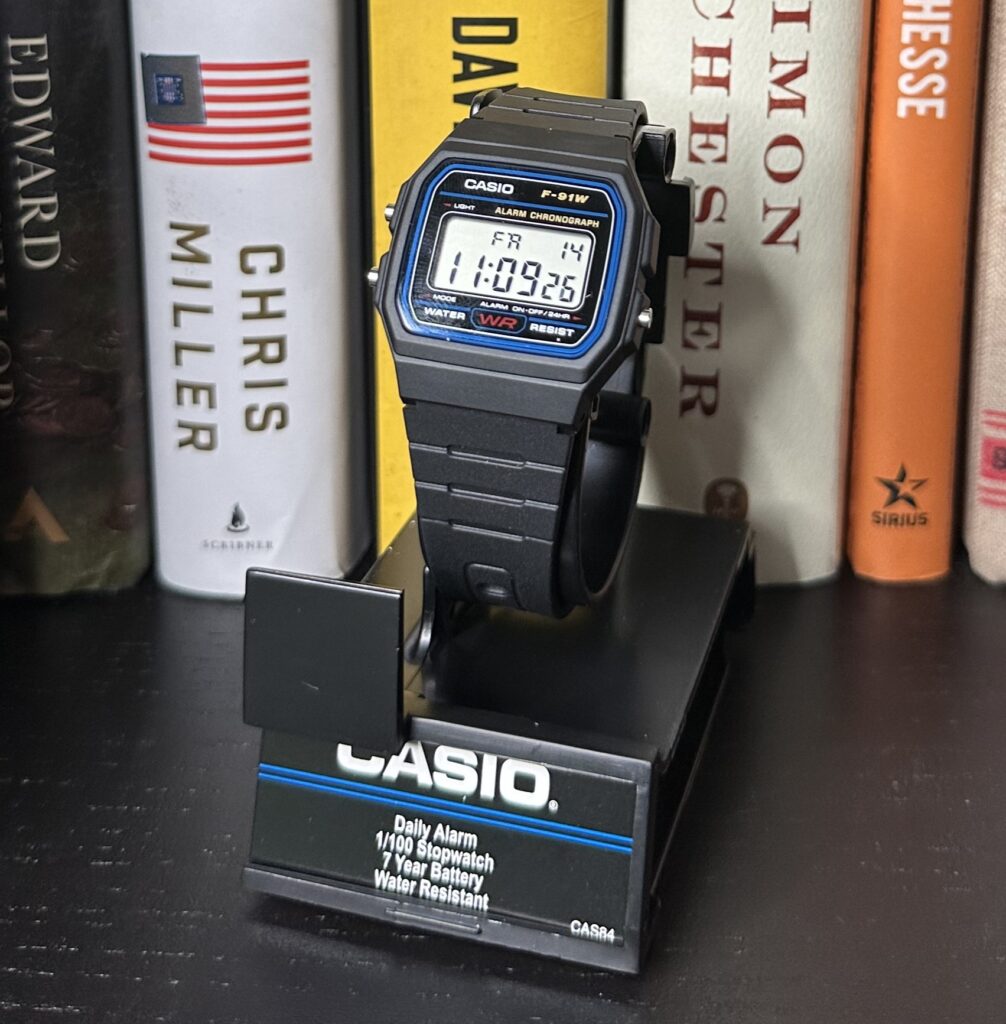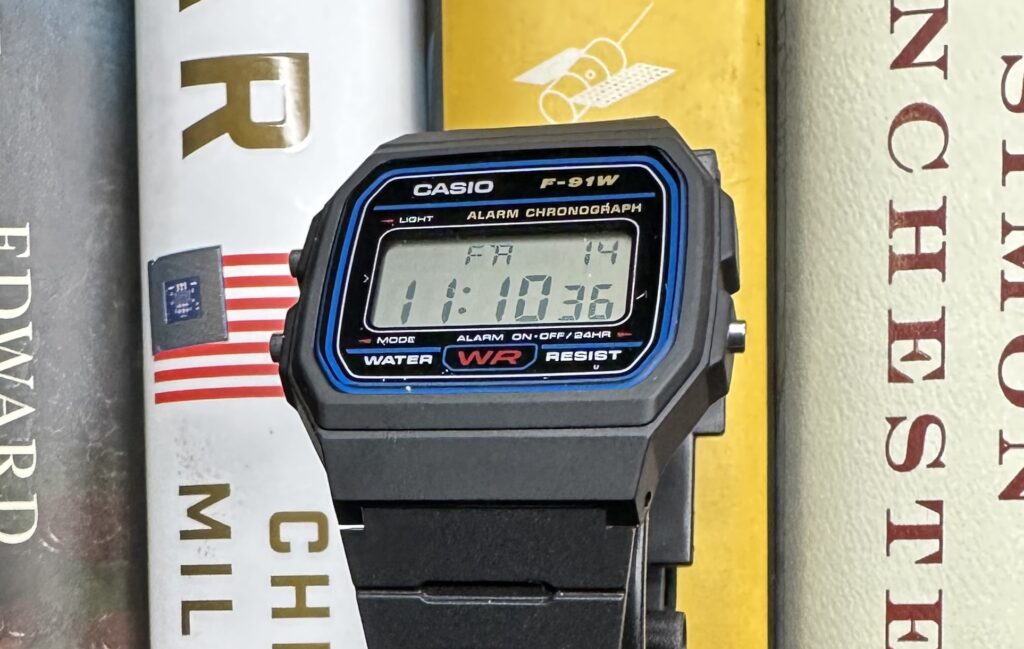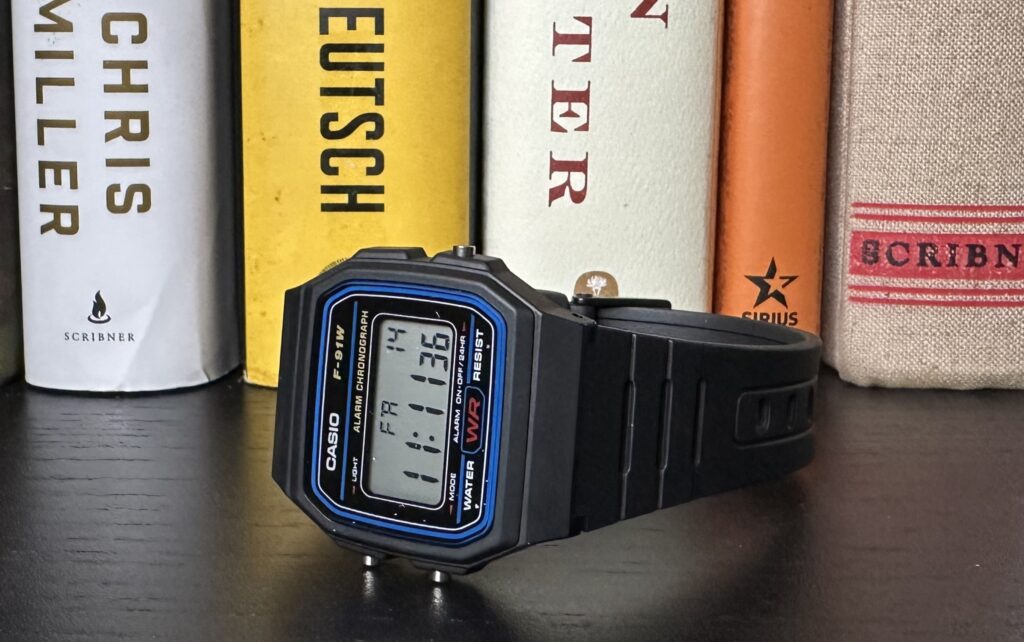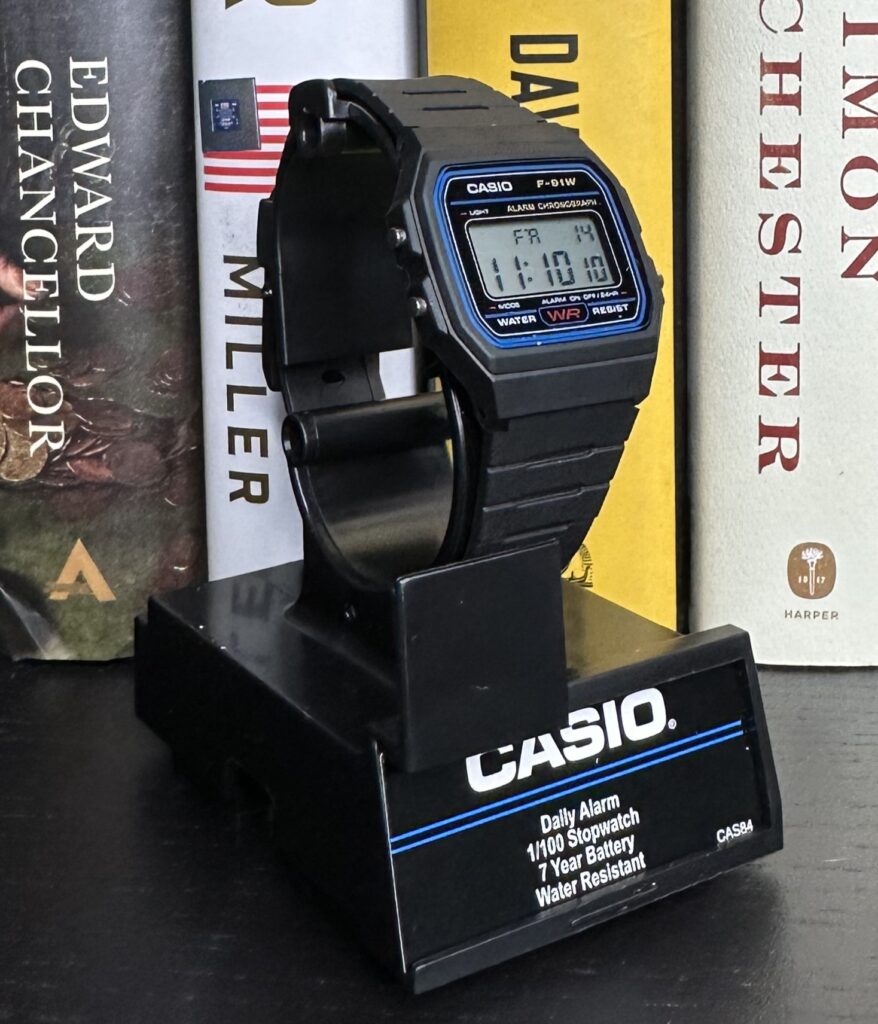 ---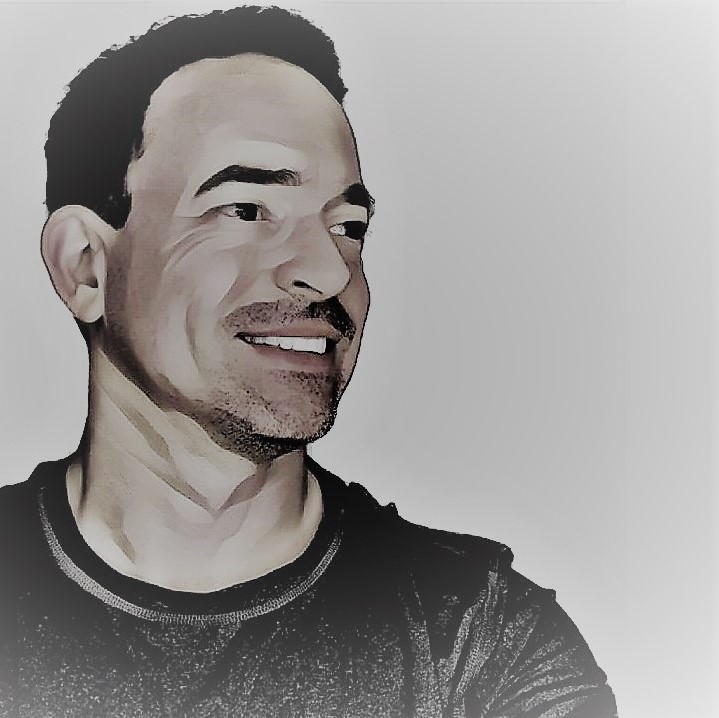 R.J. Bachman
Attic Capital – Writer, Editor, and Lifelong Collector
After many years of collecting rare coins, sports cards, and all types of collectibles, I began writing at Attic Capital to share my experience, knowledge, and passion.
I would love to connect with you, so don't hesitate to reach out and let me know more about your passion for collecting.